Even if you are new to pornographic content, you do not have to watch a whole lot of videos to know who Johnny Sins is. He is a male pornstar who is in the business for a hell lot of time, worked with all the biggest and most popular porn production companies in the world.
Today, we will enjoy ourselves in a short little video documentary of Johnny talking about how he became a porn superstar.
But first, let's take it back and quickly learn a thing or two more about the one and only, the muscular and the handsome stud, Johnny Sins.
Originally from Pennsylvania, Johnny was born on December 31, 1987, and grew up in a medium-sized town outside Pittsburgh.
Back in the days, he was living with his sister and father. To pay for Johnny and his sister's college, their father worked his ass off, like working double shifts and whatnot.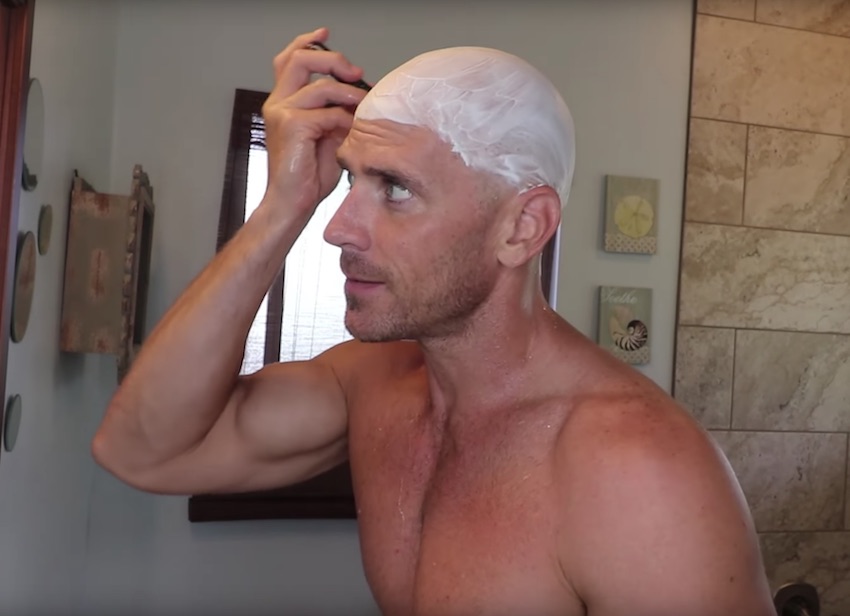 Nowadays, Sins is doing completely different compared to the days he still lived in Pennsylvania.
He started working out when he was about nineteen and if he is not at the gym he runs. He does the latter especially when he is living in a beautiful place like Hawaii.
In his early teens, he was a tiny kid, as well as shy, and needed to do something to generate attention from the ladies.
However, Johnny Sins only really got hooked on it when in college, when he actually hit a real gym and not using his cheap home weights.
After Johnny graduated from college, he knew he wanted to get "the fuck" out of Pennsylvania.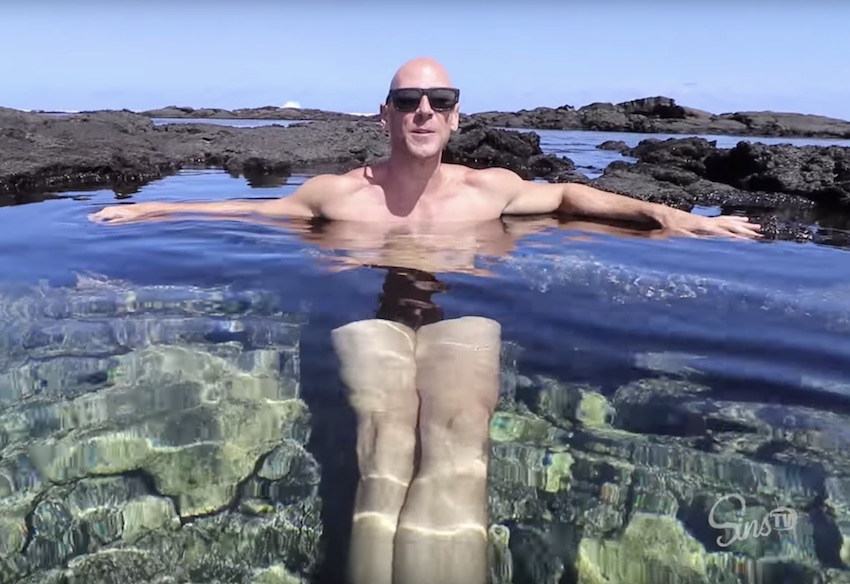 He, abnormally, hates the cold weather.
Fun fact, it was in college when someone planted a seed in his head that he will become a pornstar in the future.
It was this girl who he was with in high school that was in the business who told him that he would be perfect for the adult entertainment business.
At that time, Sins was not really interested and already had a solid job in construction, working six days a week and stuff like that. Kinda similar to his dad, don't you think?
But getting into porn was always at the back of his head.
From then on, he slowly started to do whatever it takes to get into the business, like answering ads and stuff.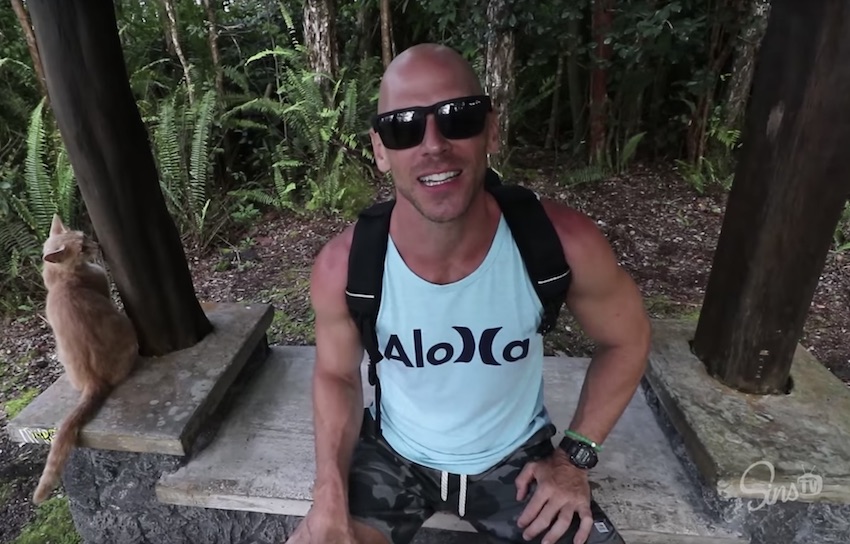 When Johnny Sins finally realized that porn is an option that he wants to pursue, he quit his job, packed his shit and drow out to Los Angeles.
He found some gigs on Craigslist that did not pay anything but were legitimate at least.
Bear in mind, Johnny suggests that if you want to get into the adult entertainment business, you do not want to use craigslist at all. 99% of ads are completely fake. Or they say you first need to jerk someone's dick off first before they will let you fuck the babes.
Nope, you do not really need to do gay porn first before you can actually have sex with the hot ladies.
Once Johnny Sins got into porn, it was almost too good to be true.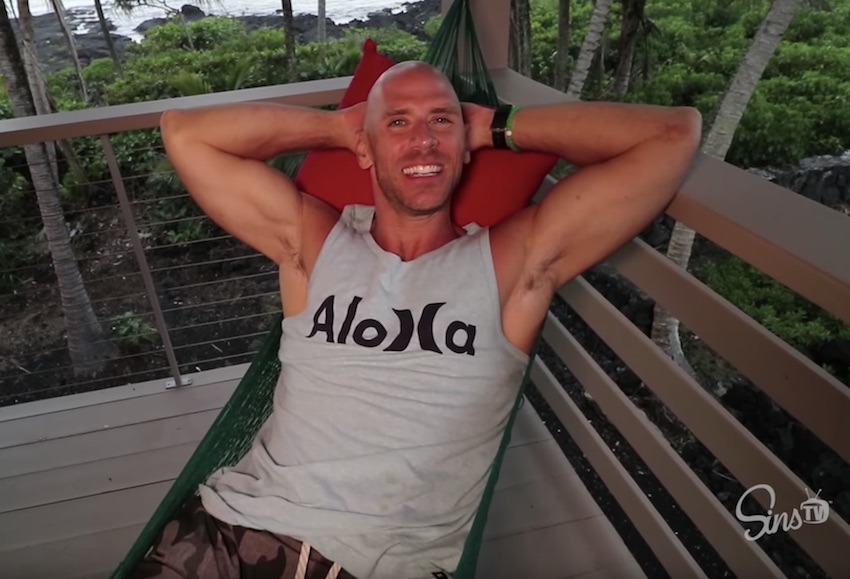 But it was telling his parents what was the hardest thing to do.
He lied to them for about a year and only decided to tell them when he fully realized that this is all real and it is going to last.
One night, Johnny called them like usual and just fired it out that he is doing porn. An array of questions followed and that was pretty much it. No details, of course.
Luckily, his sister helped him out a lot, talking to their parents and letting them know that in LA that is not something genuinely absurd or whatever.
Johnny is a very down to earth guy and is pretty much the same person that he was in college and high school. And his friends are proof of that.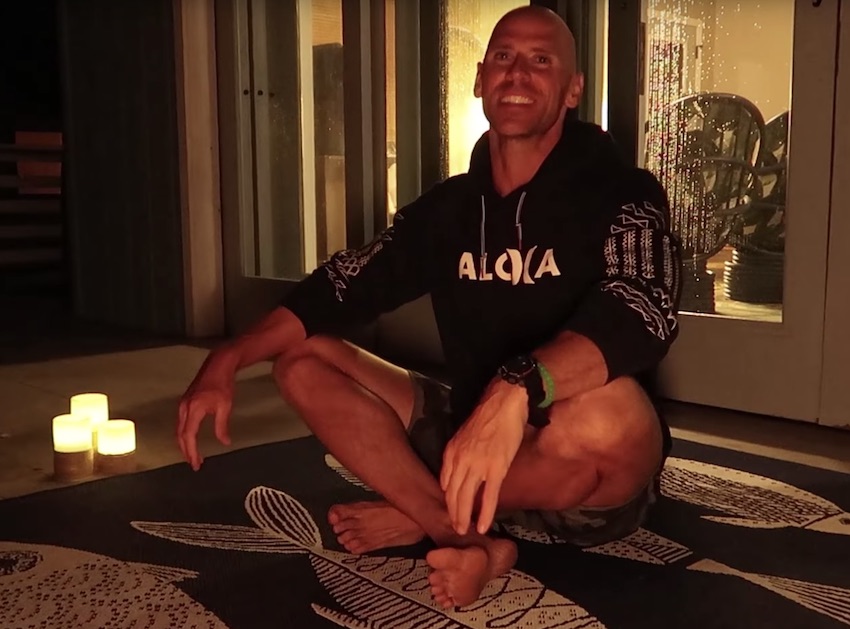 "My main goal in life is to be happy and be stress-free. And not live in other people's rat race. Living in LA is a perfect example of that."
Sins never really believed in the traditional lifestyle. You know, get a job, get a wife, get kids, fight for promotions and move up the ladder in your career.
Johnny always wanted to be nomadic and free, to be able to travel wherever and whenever he wants.
He finishes the video with, "I am proud to say I am living life on my own terms, the way I want to live it."
Make sure you fullow Sins on Instagram and Twitter.
::
Do you want to know how some of porn's top performers came up with their stage names?