A girl so famous she has her very own, signature vape liquid flavor, Marie Madoré and her big melons need your attention badly. Like, all the time. And when you follow her Instagram profile, you will always make sure you never miss a single thing she publishes. Normally, Marie posts only hot and sexy stuff of herself, however, there is some promotional stuff along the way, too. Still, don't you worry about that, Marie places products so strategically, you will still be able to enjoy her beauty.
Part Cambodian, part Vietnamese and part Chinese, Marie Madoré is a model whose exotic vibes caress you straight through your screen. The voluptuous brunette hottie was born in San Diego, California and she truly is doing some magical things in front of the lens. Either it is a selfie, a video or a professional photo, everything with Marie on it is a must not be missed.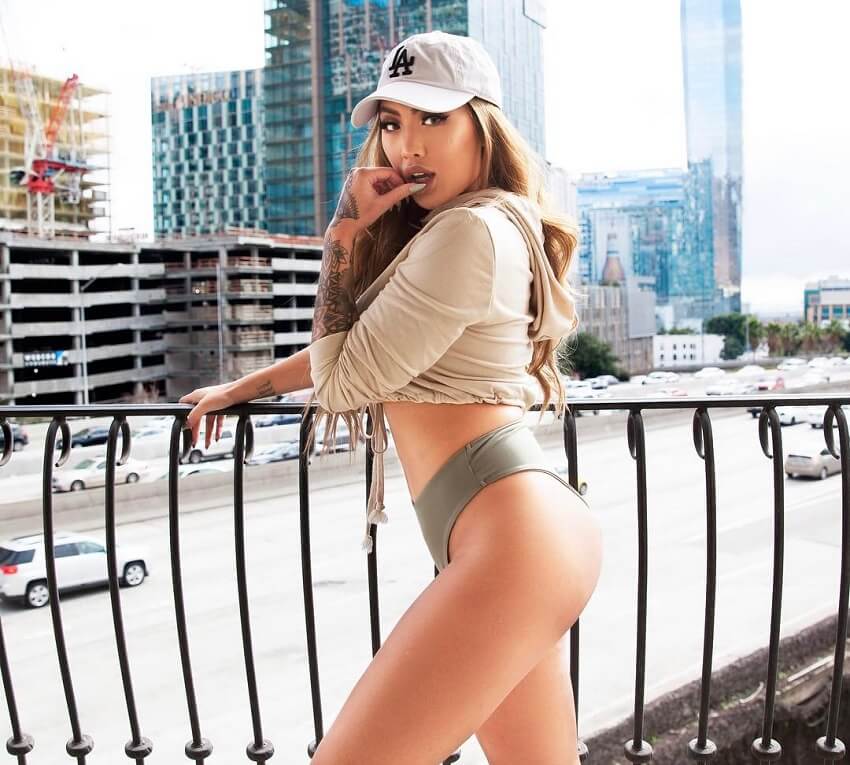 At the time of writing this Hottie of the week feature, Madoré has well over 900,000 followers on her Instagram profile and is slowly approaching the 90k mark on Facebook. Needless to say, Marie is a serious deal. No wonder why one of the most popular men's magazines, Playboy and Maxim, already took her under their wing.
What frankly made my mouth water are all those I-do-not-give-a-fuck food photos Marie is dropping on her social media. Indeed, we will have some posted here for your viewing pleasure. I mean, all this food makes the lady look even more delicious.
This week's girl pick, Marie, "loves the skin she is in," and she is proud to show it. Even the stretch marks on her belly, Marie does not mind sharing with the world. At the end of the day, "love the skin you're in." When you love yourself, the whole life journey you are on becomes so much easier. Live it!
Keep on scrolling and enjoy some sexy ass Instagram pictures featuring Marie Madoré below.
Um, yes, another video.
More food.
Pizza and chills.