Whether you like her or not, I am sure you already saw some of the Milo Moiré nude art and naked pictures on the world wide web.
Yep, Milo is the girl who is quite famous for some really odd and strange art. On the other hand, she is fucking beautiful.
That body is spectacular!
You probably read, saw pictures and watch videos on the major news sites about the "A Birth Of A Picture" project aka "The PlopEgg Painting Performance" from a couple of years ago. The time when she filled her pussy with eggs, full of paint, and plop them on canvas in front of the Art Cologne. Call her crazy or call her innovative, whatever sparks your interest.
To be totally honest with you, it does look a bit nasty; however, that's what is special about Milo Moiré.
She does not really have any boundaries.
Like, she is very comfortable being completely nude in front of random, passing by, strangers.
"The people who take a nude selfie with me actually disclose something about themselves," explains the artist.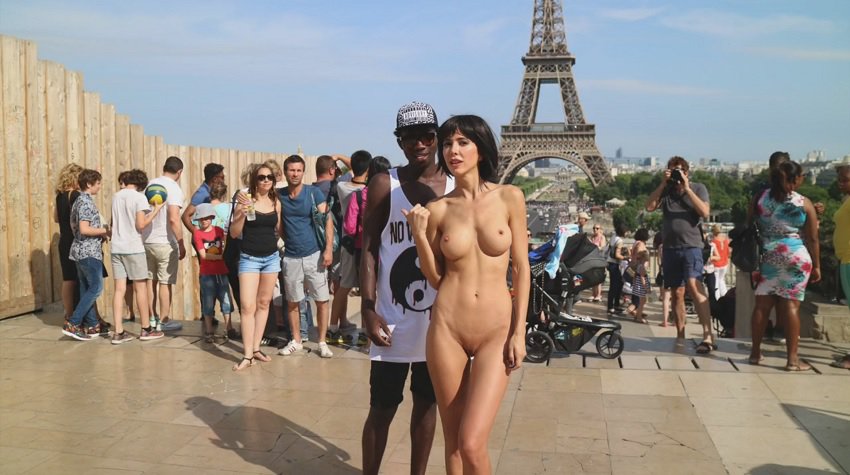 A little while back, Milo decided to fool around with people at some of the most crowded public places possible. Or make their lives 10 times better? Whatever suits you best.
She visited three European cities, Düsseldorf, Basel and Paris, to put a whole new meaning to a boring selfie.
To make a long story short, the process went like this: Milo arrived at the spot, set up a remote-controlled camera, took off all her clothes and waited for people to join her for a naked selfie.
No need to even think about it and you already know the outcome. Almost everyone accepted her stunt very positively. How could someone not to?
Yes indeed, people both men and women were very fond of the idea to take a naughty selfie with stunning brunette beauty, Milo Moiré. I mean, who would not want to join her for a shot? Even if you hate taking them, I am 110% sure you would start thinking differently, if she would invite you to hold her for the hips (maybe even boobs!) for a shot or three.
I'd definitely do anything I could to grab her attention and be part of her Naked Selfies project. And I know I'd be successful!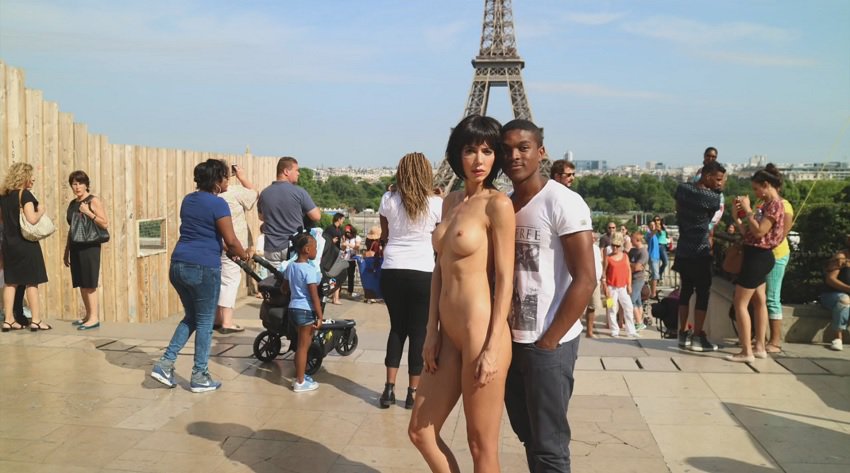 Nothing can stop Milo Moiré nude, taking naked selfies. Not even prison!
Anyway, things did not get as planned for rebellious Moire for the whole time. Listen carefully; she went to prison in Paris for taking these nude selfies in front of the Eiffel Tower. To be more specific, at the Place du Trocadéro. Still, as you may see from the video above, she managed to shot a ton of selfies before she got arrested.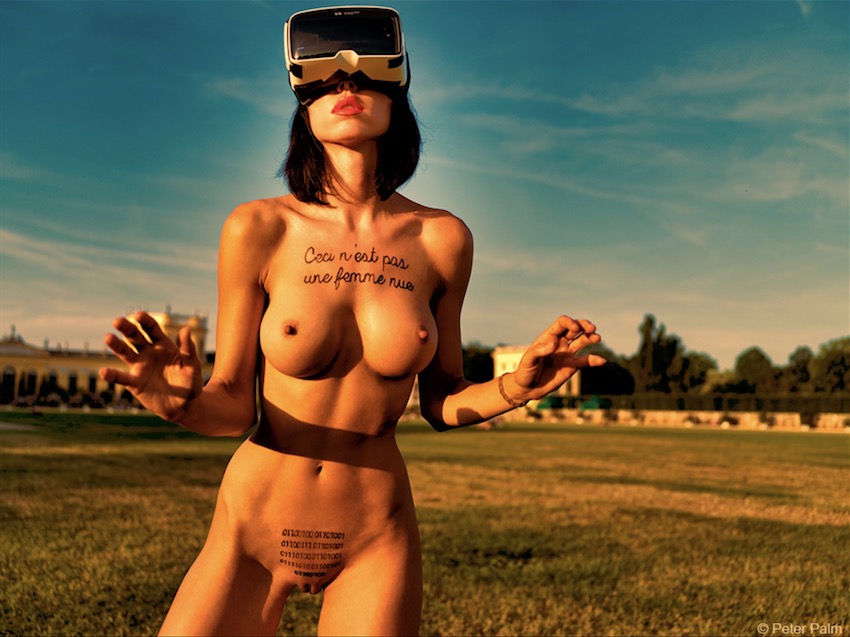 Tough as Milo is, no prison no nothing can stop her when she is on a quest. As she says, Milo will continue to perform the Naked Selfie project in other countries. It's in her intent to caricature the silliness of the self-portrait social media phenomenon.
What would be her next step? To take this same kind of selfies with a selfie stick? For as long as she goes nude, revealing that absolutely jaw-dropping body of hers, I don't really care what she does. I will be a fan of her work no matter what. Especially the kinky one. There, I said it.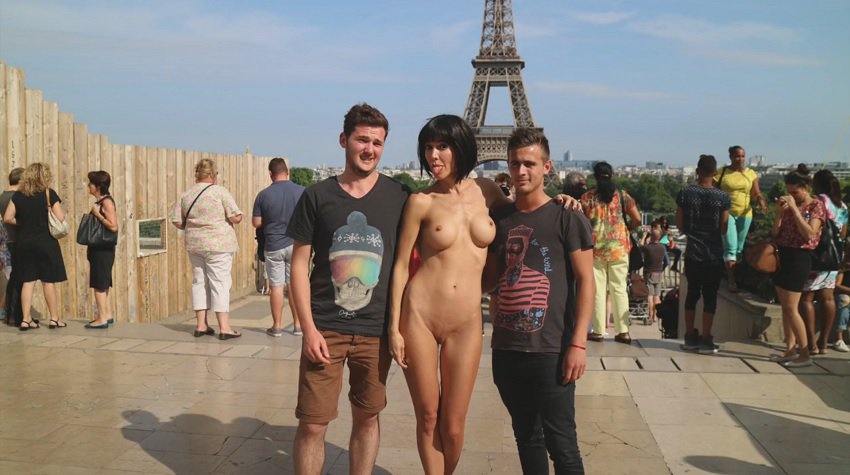 Learn more about the one of a kind, Milo Moiré
Swiss artist, famous for conceptual art and modeling but most importantly, naked performances, Milo was born on 1983 and is of Spanish and Slovakian descent.
Growing up, everyone knew Moiré is a born artist, as well as a natural at her work and a unique human being. Dolls and such were not at all interesting to Milo. All she was interested in was crayons and drawing when being a child. Not to mention, she was (and still is) interested in unusual things. As far as people go, when a kid, she was very fascinated by the misfits. And a misfit of a sort she grew into. Anyone complaining? NO!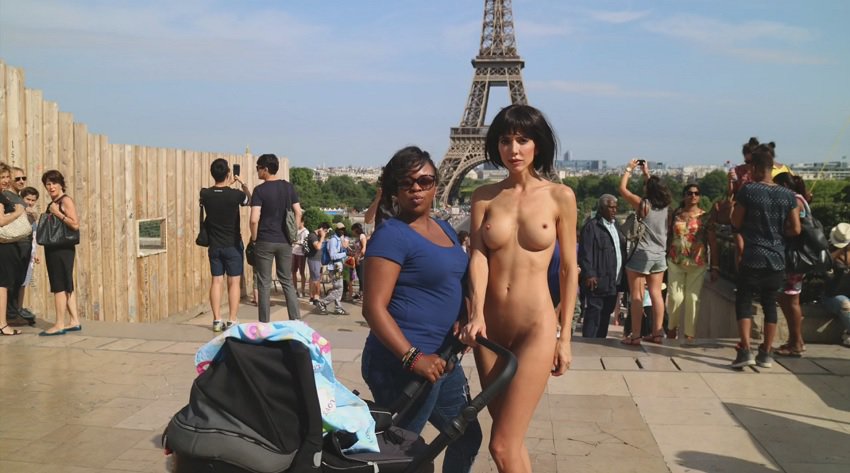 Though from Switzerland, Milo Moiré works from Düsseldorf, Germany but you can find her all over the place. Being an educated woman, she has a master's degree in psychology from the University of Bern in Switzerland, as well as Art Academy background.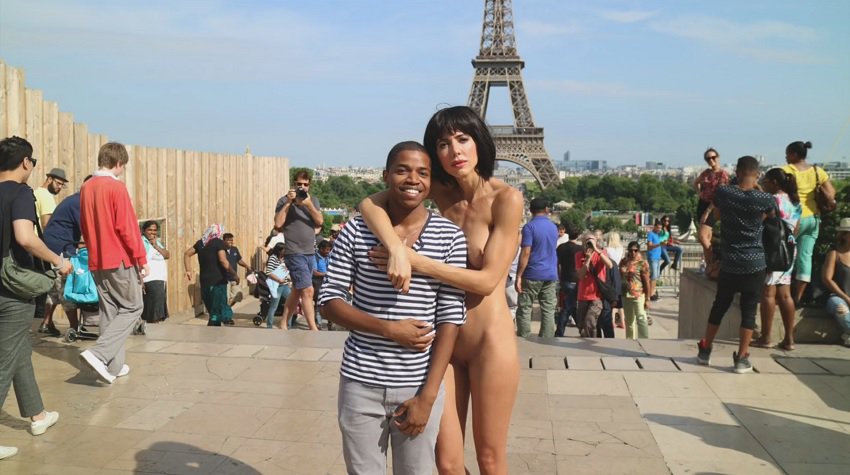 Milo started growing passion for performance art in 2006 after listening to a radio interview with Marina Abramovic. She began developing her own ideas for her performances where pornographic content was not at all excluded. Nudity, sexuality and other dirty whatnots, that's what Milo became very confident about. Needless to say, there are literally no limits for Milo Moiré.
There's a ton of fine art Milo already released with her partner and photographer, Peter Palm. Feel free to check some of their collaborative work on the Unlimited Muse.
Go ahead, keep on scrolling and enjoy this amazing collection of nude selfies with the main star, Milo.