There is this secret multi-talented girl hiding somewhere in Los Angeles who you should definitely know about. Her name is Tanaya Henry and she is an ebony beauty who not only is a model but a designer, too. She has her own line of jewelry and is the creator of this special Lip Lace accessories for, you guessed it, lips. You do not need to pierce your lips to look something special anymore. Use Lace by Tanaya products and stand out from the crowd.
However, we are not here to promote her products. Instead, we are here to promote Tanaya's all-natural beauty. She is a hottie and she is well aware of that. Not to mention, she does not mind to show some extra skin. Nipples, too! And that is especially important for you and me. The nudity, duh!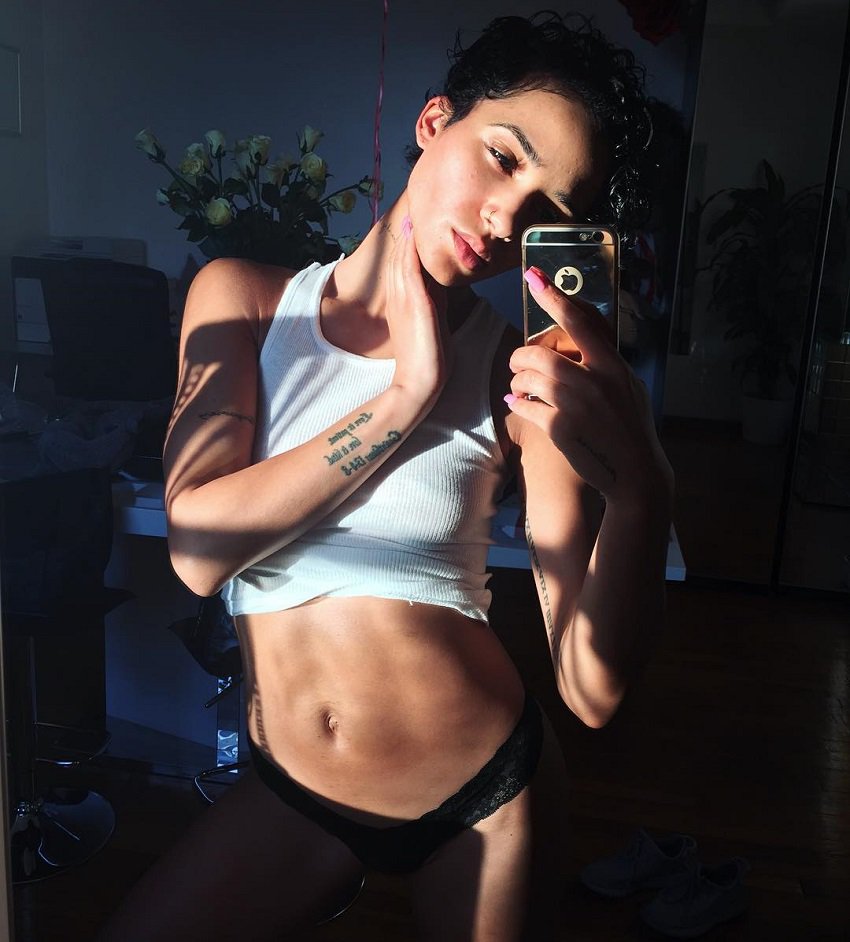 But before we enjoy her pictures, let's first find out a little more about this sexy babe.
Tanaya was born on August 31, 1988, in Minneapolis, Minnesota and is a mixture of Native and African American, Russian and Swedish descent. Is this the reason why she is so talented and business oriented?
In her early years, Tanaya danced a lot and did competitive cheerleading. She started modeling at the age of nine and moved to New York to pursue modeling career professionally at the age of 19. Soon after the move, she signed with Wilhelmina Models and started working with brands like Apple, Sephora, Disney and others. But her fame gained popularity no sooner after becoming a human billboard for She Wears Your Tee campaign back in 2010. She kept on being an open minded lass, thinking outside the box and taking a wide variety of job offers.
Her jewelry designing career began in 2009 when she created her very first product. It was an "earlace," something she wasn't able to find in stores. To fund her jewelry business, Tanaya worked as a go-go dancer and it were her co-workers who were one of the first who started buying her jewelry.
But the real breakthrough she experienced was when Alicia Keys' stylist saw this unique "earlace" piece. From then on it went only uphills. Eventually, after no other than Nicki Minaj wore the piece in her "You Love" music video, Tanaya started the jewelry business under the name "Lace by Tanaya."
You see, Tanaya Henry is an extraordinary lady who not only takes your breath away with her beauty but with designer talent, too.
That's that, let's together enjoy some of her most sexiest pictures from her pretty popular (221k followers to date) Instagram account.