Are you even prepared for the insane heat Valerie Cossette brings to the table? It truly is hard to handle her hot tattooed body due to the insane body assets Valerie sports. By now, you saw it already that the boobs and the ass that decorate Valerie's body are out of this world.
Every shape is perfectly rounded like it would not be real. Of course, I am not saying that Valerie is an all-natural, but who even cares? The impressive frame she keeps on maintaining and only fine-tuning successfully is to die for.
But who really is Valerie Cossette?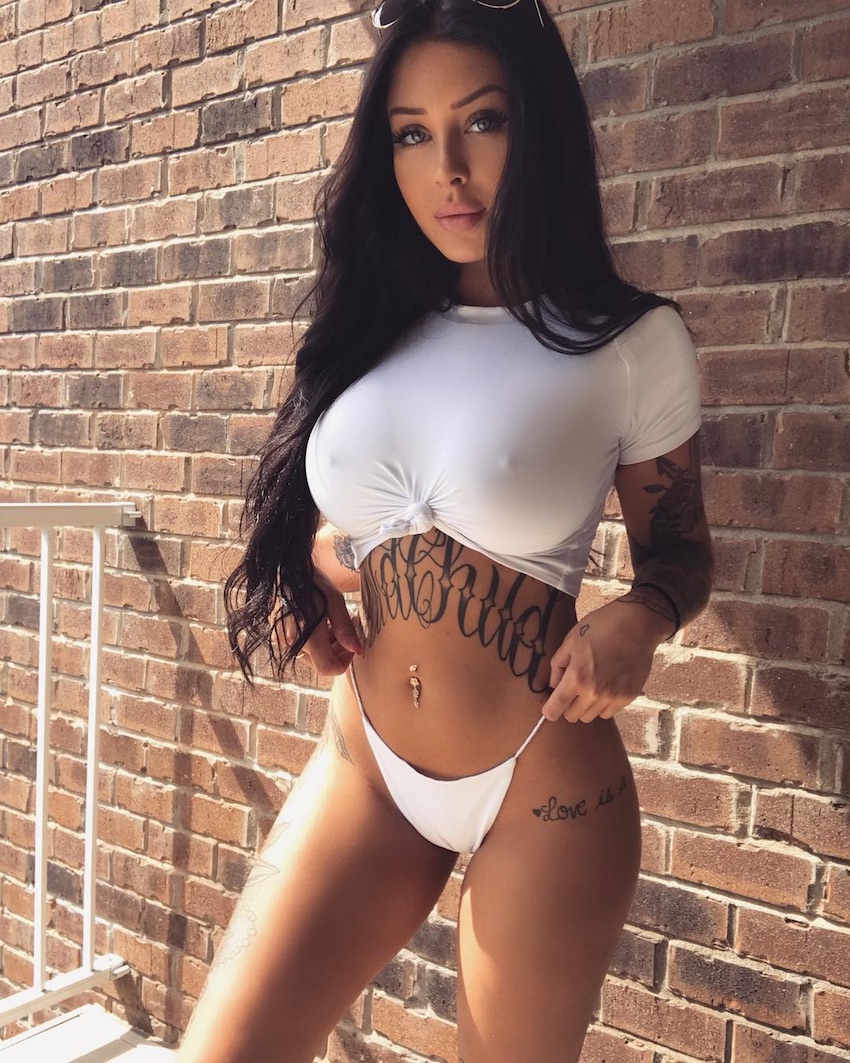 Young Canadian hails from Montreal and was born on July 6, 1993. She is known as an Insta sensation and her Instagram profile is growing super strong. At the time of writing this, announcing Valerie our hottie of the week, she already has over 1.4 million followers. Other than that, there is not much information about the inked Instagram model, Valerie.
However, from her pictures alone, we instantly get introduced to a professional at taking selfies. There are loads of them for sure! What's best, every selfie Valerie publishes is sexier than the previous one. That said, make sure you follow her this very instant and never miss a single post from this Canadian pack of sexiness.
Moreover, Valerie Cossette is a serious cat lover and absolutely enjoys traveling to tropical locations. In fact, it seems like she is traveling pretty much all the time, however, she does post old pictures, as well, to trick us. Still, do we care? No matter what she does and where she is, for as long as Valerie keeps on releasing all the fantastic, eye bulging and jaw-dropping imagery to her Instagram we are okay with it.
Surprisingly, Valerie also does not say much on her social media, but we all know that a picture says more than a thousand words. Meaning, relax and enjoy the raunchy pictures of Valerie 24/7.