Those of you who are experienced and widely open-minded, we have a wicked anal fisting porn videos collection here for you. Before we start enjoying ourselves and entertaining with some next level butt play, let's first talk about the sexual activity before you do anything stupid.
First and foremost, fisting of any kind is most definitely not for everyone. You cannot just shove your fist up your (or someone else's) vagina or butthole and expect that you will enjoy it. It does not go like that. When it comes to fist fucking, you need to take time, practice and a whole bunch of lube. Don't use just spit!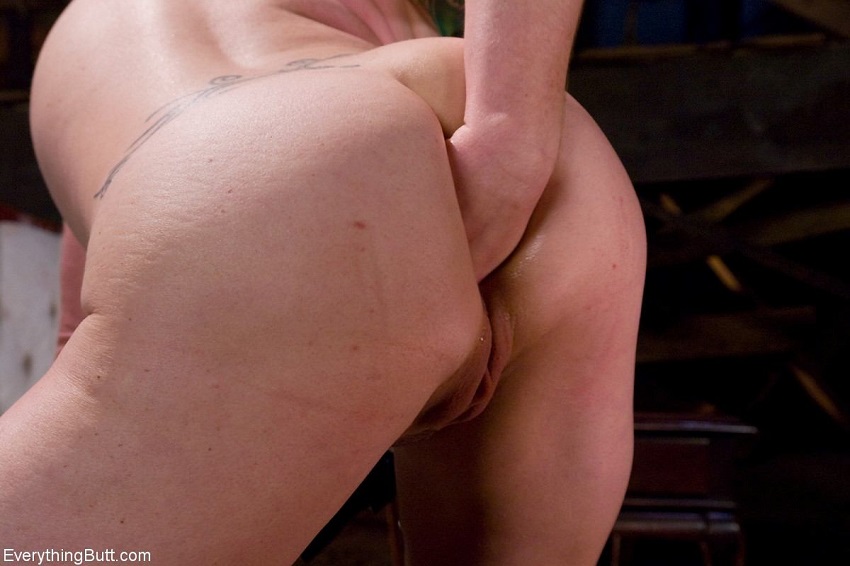 People who do not have any experience with this sexual practice should first educate themselves about it. No, you do not make a fist with your hand and try to penetrate yourself or your partner with it. Maybe, just maybe, once you practiced it enough, still, not recommended at all. Fingers are extended and overlapped, just like you would do a duck with your hand.
Even if you are already enjoying the butt fun, when it comes to anal fisting, this is a whole new chapter. You truly should wait for it because bleeding and tears are inevitable. Slow progress is the right approach to this kind of stuff.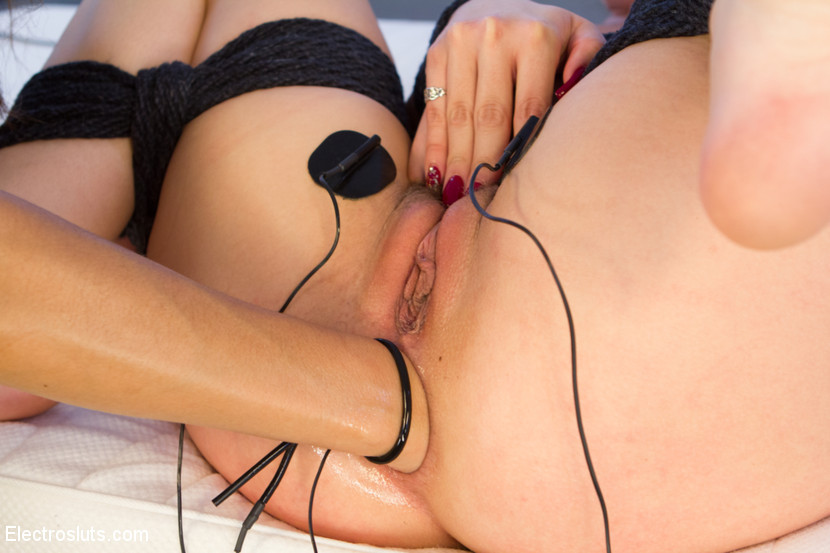 Although they are doing it with ease in all these porn videos, bare in mind, you are watching skilled professionals. All of them have years of experience and know exactly what they are doing. If it is easy for them, it does not mean it will be easy for you. Just saying!
Moreover, at one point, you might even find out that your anus is simply refusing the hand. Deal with it, don't force it and shove your fist up your asshole. If so, you will probably end up in the hospital. After all, anus is super sensitive and you need to be gentle with it.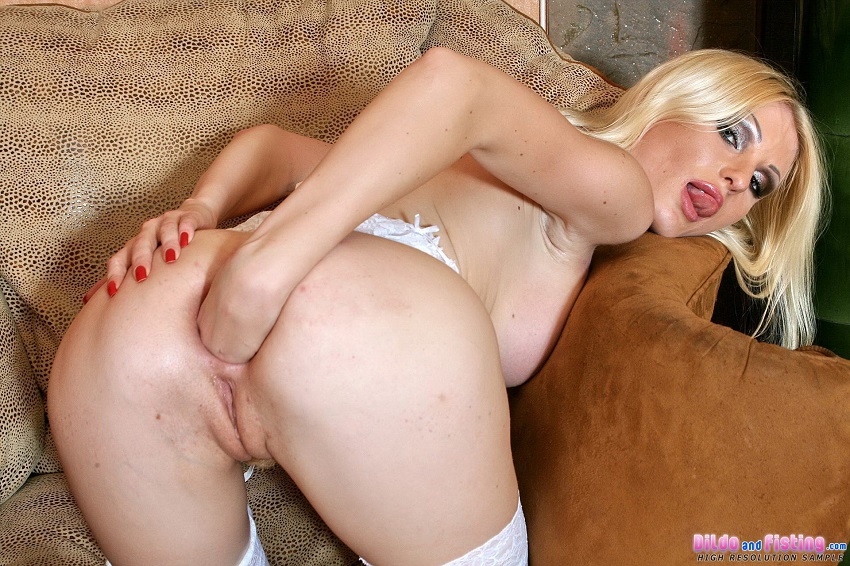 Before you decide to give anal fist-fucking a go, you should first be very comfortable with anal penetration. Consistency and gradual progress are key to successful anal fist fucking. Different size butt plugs come very handy to train your butt and get it used to wide objects.
The long story short to anal fisting
First, massage your anus with lube. Secondly, insert your finger and slowly start to experience anal penetration. Secondly, add one more finger or pick up a small dildo. Thirdly, your partner's cock could help you both practice it and get the rear entrance ready for the Big Stuff. Later on, get familiar with different size butt plugs. "Wear" them up to several hours. Lastly, when your butt is fully relaxed, you or your partner should put on a latex glove and generously lube it and the asshole before inserting the entire hand. Voila, the anal fisting satisfaction is on and you are excited through the roof.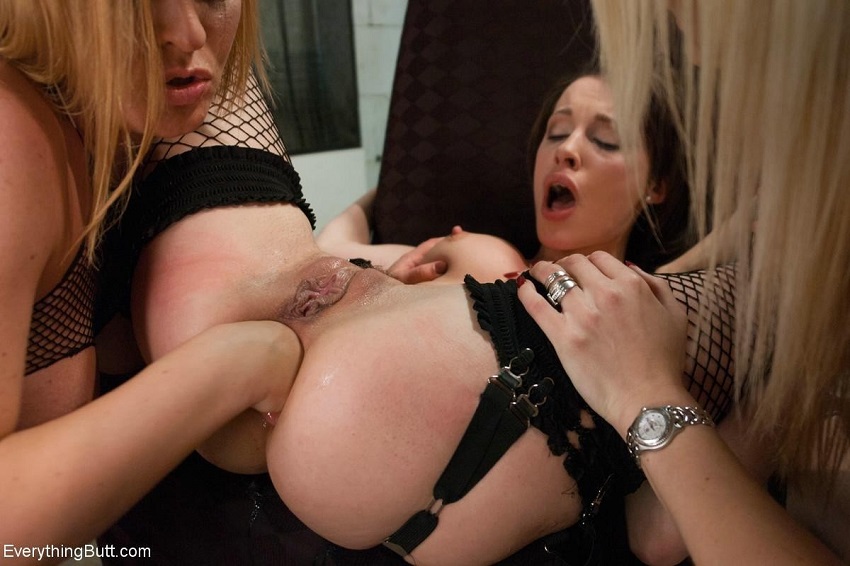 Now, when you are familiar with the adventurous journey to handballing, it is time to let professional do the talking. Some stuff might be rougher than you may think but we are not here to warn you about it. You probably know how it goes and how wild and wicked some of the pornstars are. These fetish queens will unlock a completely new horizon of satisfaction for you through all these anal fisting porn videos.
Sexy ass girl plays with her anus

I guess we should first start with a lustful girl doing herself in front of the camera. Let's face it, nothing beats a live sex performance by a scorching hot lady who brings the show to an entirely different level.
She plays with sex toys, a dildo and a butt plug. However, when she is fully relaxed and ready for her hand, she goes sideways, exposes that round ass and thrusts her fist up her butt. At one point, woman fist fucks herself really vividly what I am sure will make you start craving more fun from her.
She had me at the tattooed butterfly around her asshole

This hot tattooed redhead chick will knock your socks off with her incredible webcam anal fisting. First and foremost, she does some ass slapping and twerking before she picks up a tube of lube and covers her hand with it. Get ready for the wilderness.
Though she is already prepared for the wide stretching, young pierced and inked slut starts slowly. One finger, then two fingers and eventually, she inserts her whole fist inside her butthole. In between fucking herself hard, she gapes her asshole so you can clearly see the inside. Ain't that just the hottest?
Brunette takes double anal fisting with ease

Bend over and exposing her butt, a brunette hottie is ready to take anal stuffing above and beyond. She must have been preparing for this scene for months! Or maybe she is just so stretchy and always so relaxed.
There is a guy and there is a girl who will insert some really huge object inside her asshole. Heck, they even go so far they each stuff one hand inside of her. Yes, you read that correctly. You are about to witness double fist fucking in case you have never before.
Be ready 'cause this chick is no joke. An experiment at the clinic you don't see every day.
Lesbian anal fist fucking in the bathroom

Short haired Julie Knight and curvy Ava Devine go all in everytime they get a chance for some girl-girl fun. This time, they go romantic in the bathroom. Ava and Julie experience extreme intimacy. Now, when they know each other really good and they trust each other, there is nothing stopping them during their lesbian sessions.
Since they both enjoy getting their assholes penetrated, you will get to enjoy yourself a ton of butt fun. Especially when it comes to Ava. She likes big stuff gets rammed up her bum. And when it comes to Julie, she absolutely loves stuffing her girlfriend with her fist.
Vintage porn anal fisting threesome

It is always good to remember the old days of pornography, right? The vintage porn, if you will.
Surprisingly, aside from the production and quality, it is not that crazy different compared to today's Slut business. The fucking action is still relatively the same. Just have this threesome fisting as an example. It does not differentiate much from all the rest. There are still two hot girls involved and a guy and the fist penetration is very fine, too. I mean, how the blonde girl takes care of the brunette might just be the best of the best. She definitely knows what she is doing and brings brunette to reach both anal and vaginal orgasms.
Hot Latina does magic with her butthole

Ass insertions at its finest by a smoking hot dark skinned Latina lady who will most definitely help you get the juices going. She gapes her ass exceptionally wide and makes it ready not only for humongous sex toys but her delicate fist, too. Exotic amateur babe fucks that ass of hers like there would be no tomorrow in front of a live webcam. It is like you would be watching some kind of a magic. Like she would be this superwoman who can do whatever the fuck she wants with her asshole. Oh well, maybe she is.
Teen lesbians play with fists and anuses

Young ladies are about to throw down quite a satisfying show for you. While one is the receiver, the other is a passionate giver and helps her friend experience fulfilling sensations. With her small fist, blonde approaches brunette's rear entrance and starts to penetrate her. The lady moans and enjoys herself to the fullest while her lesbian girlfriend keeps on fist fucking her into her bum. That skillful true love these two practice between each other. Look no further if teen lesbians fucking with fists is your thing.
Solo anal fisting at the bar because why not

When Proxy Paige feels the need to fulfill her super horny needs, she will do it just about anywhere. If that means at the bar (not real bar, obviously), she will do it just there. Proxy is one of those girls who just don't give a fuck. Feeding her lustful soul is the most important thing in the world, all the rest comes second.
After getting rid of her sexy thongs, Proxy goes all in with having fun with her butt right there, on the bar stool. Her fist slides inside her asshole with ease and what follows is a must watch. The way how Proxy fucks herself – wrist deep! – brings joy and happiness to your lives. Look no further and enjoy this professional fist fucker now.
This French wife has no boundaries when it comes to handballing

Seriously, pick whatever object you want and she will take it with her butt. Bottle fucking, fist stuffing and even eggplant banging, boy oh boy, what you are about to witness is way out of the ordinary. I am not even sure how much she feels his cock when he anal fucks her after the bottle penetration.
However, mature bitch keeps on squirting like an endless fountain what means she is enjoying every second of it. From the previous videos and since she is so crazy experienced, I wonder if she can take two hands wrist deep, too. Maybe in some other video.
Feet stuffed assholes will make your day

Since we already saw a bunch of really wild and wicked ass play porn videos, it is time to bring things even further.
On a sunny day, two best friends meet outdoors to play with each other and to help bring one another to an orgasm they have never yet in their lives experience.
While lying on the floor, they stuff each other's assholes with their feet and fuck in unison. You will get to enjoy every second of it from the bird's eye view what makes everything look truly gorgeous. Shall we simply call it anal foot fisting?
The extreme double fisting you were waiting for

Do you still remember the hot French mature woman from a bit earlier? I am sure you do. The bottle, the eggplant, you know who I am talking about. Well, we spoke about double fisting, whether or not she can take it. To no one's surprise, the slutty wife can take it like a true champ. With a ton of lube, her professional husband first does her with one hand and makes sure she is stretched enough for the double fist fun. At one point, that ass is gaping super wide and ready for the hands.
With no real struggle, the skilful woman takes both of his hands with her asshole and enjoys the extraordinary penetration.
::
Brief history of fisting
Though it is said that fisting dates back thousands of years, the modern fisting became popular amongst gay men in the twentieth century. The most popular club that hosted various fisting and other fetish parties was the Catacombs in San Francisco. However, the club closed mid 1980's due the rise of AIDS what was also caused by unprotected fisting. Small tears appear which allow microorganisms to enter the blood stream freely.
Always be protected.