Blonde bombshell Kayden Kross shares how porn changed over the last decade
Back in the days, there was not much happening on the internet regarding porn. A photo here and there and maybe, just maybe a very poor quality XXX clip and that was pretty much it. All the quality content was still reserved for VHS and later DVDs. Gone are the days of porn superstars having fans for life like they had back in the 70s, 80s and even 90s.
With the internet evolving and giving more people access to it, things started to change drastically. The porn industry, in a way, lost its true meaning.
Back in 2006, at the age of 21, Kayden Kross entered the adult entertainment industry. At the time, she was this super pretty girl who never watched a single porn clip. Instead, she was a bookworm (who was deep down very naughty). She signed with Vivid Entertainment, and the rest was history. Little did she know, the year when Kayden entered the porn business was also the year of the birth of tube sites.
All of a sudden, everyone was able to access porn, for free. No need to pay for it anymore. It all became available 24/7 on all the, now, major porn sites. According to Kayden, the adult industry has been severely in shock about the tube sites and afraid of the future. Just like YouTube, porn tube sites started growing at a fast pace. But did this mean an end to big paychecks? Sure, an adult actress cannot make as much as she could a decade and more ago, still, the modern world has its own benefits. But is it really the case?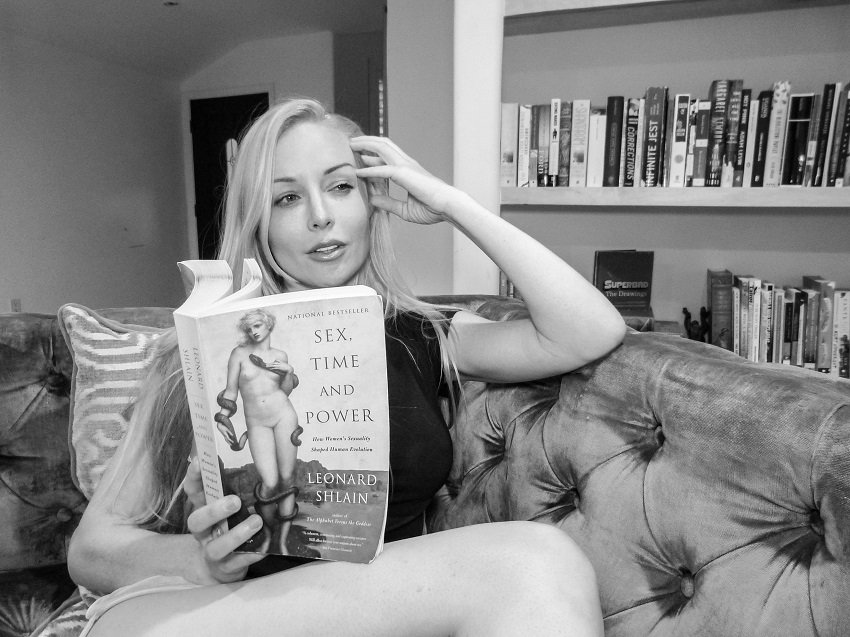 Before the internet, an adult film star could not really do much regarding interacting with her fans. More or less, she was under control of the studio. Today, a pornstar can do (almost) just about whatever she wants. Thanks to social media, she is her own brand and in control of everything.
Moreover, one single tweet can change everything. As an example, do you remember Stoya tweeting about James Deen raping her? This one (actually two) tweet completely changed the adult entertainment industry.
In this day and age, a pornstar really needs to put in the hard work to gain a loyal fan base. But we are not talking about the work in front of the lens only. It is crucial what she is doing behind the camera, too. Entertaining on social media, interacting with fans and so much more. Like Kayden says, "In 2017 there are no more 'Vivid Girls.' You're only a brand name if the fans make you a brand name."
The porn industry also changed in a way of picking stars. If one's social media, pardon my French, sucks, they probably will not pick the lady. Unless she is a Spiegler girl. Then, chances are, she will be chosen.
Not to mention, a decade ago, a star could gain skills and knowledge about performing by shooting scenes. Through practice if you will. They simply went, "She sucks, but I like how she looks." Nowadays, a girl must be ready from the get go. To get comfortable in front of the camera, many women first start performing webcam shows before going all in in the porn industry.
While the learning curve is definitely faster and the popularity can skyrocket quicker, fans can quickly fail to remember her. Many think that earning money by having sex in front of the camera is easy but it is far from it.
The last words from Kayden are, "If you don't get a fan base quickly and cultivate them through social media, you're easily forgotten or easily replaced."
Head over to L.A. Weekly for the in-depth interview they did with Kayden and learn more about how porn changed over the last decade.