I was just checking AVN and found a sad news that male pornstar, Tommy Gunn, severely injured his hand. Thanks to fellow porn performer, Marcus London, a GoFundMe campaign was launched to help Tommy cover the medical expenses. I knew immediately I need to publish the news and spread the word to help raise the goal of $15,000. If we could be of any help, it would be an honor. Now go support the campaign and help Tommy with a super fast recovery.
Tommy underwent a nasty accident just a week ago at the annual Burning Man festival in Nevada. In case you are not following Tommy on social media, he put his heart and soul into building this monster of a truck he named "Big Momma." During entertaining his friends one evening at the Burning Man, Tommy severed his dominant right hand. To be more exact, his middle and ring fingers. He even posted some gruesome images to his Twitter which I am not going to share here. Dude, I truly do not want to scare you off. And we are not some sort of a sicko underground website. You gotta do your own research to find those. However, I placed a link so you can see them for yourself. But I am warning you, it is horrid! I kinda regret taking a peek at those wounded fingers. Not going to do it again. No, no, no.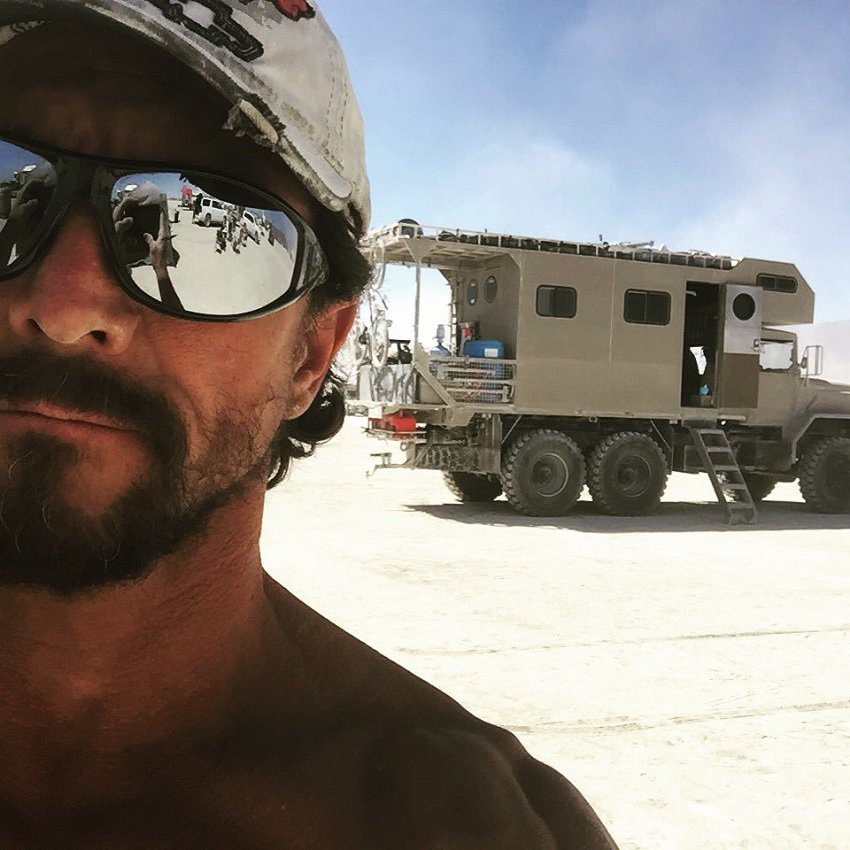 Marcus writes, "… he was swiftly air lifted to the Reno medical facility in efforts to try and have them [fingers] reattached." Even though Tommy Gunn has medical insurance, the medical bills that come with this kind of accident and the fact that an airlift was needed, will be high. Therefore, Marcus launched a GoFundMe campaign to help him collect the needed funds to pay the bills and get recovered ASAP.
Needless to say, Tommy is very skilled with his hands and knows how to use them in all sorts of way. For building, repairing and even doing the smallest mundane stuff. Oh wait, Gunn knows how to take care of a lady and make her experience epic climaxes only by using his experienced finger. Indeed, the middle finger is highly needed in the adult entertainment industry. To cut a long story short, Tommy Needs His Fingers!
If we step together and donate as much or as little as we can, we can help Marcus help raise the needed funds. But if you cannot donate a single dime, it will be helpful if you send over positive thoughts and energy. Salute you. "All donations will go towards all medical bills and costs associated with this terrible accident."
No matter if you are just starting experiencing pornography or you are a fan for a decade, we are all familiar with the talent, Tommy Gunn. It is now time we all join forces and support the AVN Hall of Famer, Tommy, on his road to recovery.
Once again, follow the GoFundMe campaign and be part of the loyal community. Help raise the money which will be in its entirety send over to Tommy to help him pay the medical bills.
After you do what is in your power, come back and let's together enjoy a few of Tommy's porn videos. Dude never disappoints.
Get well soon, Tommy!