To me, VR headsets have always seemed indulgent, for gamers lucky enough to have jobs which afford them the luxury. In my limited experience, they are for a social event, something people gather to enjoy the novelty of, but which most do not get to enjoy privately. Outside of busty video game heroines, I never expected to be able to enjoy them for adult content.
In fact, many companies make it downright difficult to view porn on headsets. With some becoming slightly more liberal on adult content, actual porn is not something most headset developers want their product to access. And, if I'm honest, I would be glad of that. Having an electronic device in my living room with access to porn which any random friend or family member might pick up is not exactly a joyful prospect.

But the Iris virtual reality headset is developed from the opposite end of the spectrum. Your VR porn is downloaded via wifi directly onto the headset, bypassing any use of computers, lending an extra layer of privacy. This is the kind of product you can keep in your sex toy drawer (though perhaps wrapped in velvet, on a pillow, and maybe even deserving a special drawer of its own… am I getting overly attached?). At $199, PVR is not a hell of a lot more expensive than some good quality sex toys, and is specifically designed for the VR porn experience.
You can purchase it directly on PVRmall.com or through Amazon.com.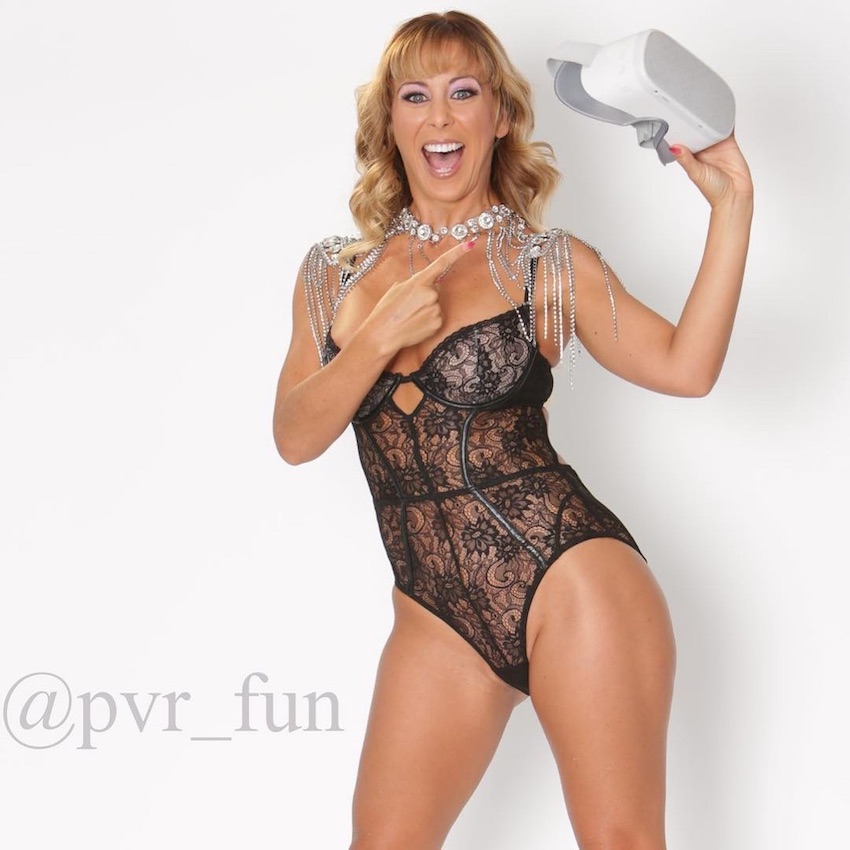 While my previous experiences with headsets have involved video game landscapes with eerily close-but-not-close-enough graphics, these virtual reality porn scenes transport you into a genuine place with very real porn actors. The resolution is high enough to give the user an extraordinary feeling of intimacy, as if you are sharing the space with the actual performers, that they are close enough to touch; something you can never get from 2D porn. It is an experience beyond porn's traditional voyeurism. Once you have tried it, the prospect of going back to two dimensions is almost on par with resorting to the lingerie magazines which served as the spank banks of youths before the digital age.
Your headset is tied to a PVR account which provides 52 free scenes per year. That's no fewer than one new scene per week, which, in the context of this kind of product and experience, is enough to keep even the shortest of 21st-century attention spans happy. However, if you feel like binging, and you have the stamina for it, the headset can hold at least 3 videos at a time, with more space available via SD card.

On some level, I think the world knew that VR would be the future of entertainment, and certainly of porn. It is just hard to believe that we have already arrived in the world of easy access, virtual reality sex. But the future is here. Time to stop living in the past.
::
For your information, it is Ela Darling – yes, your favorite pornstar – who is backing this fantastic VR porn headset.