Those lonely nights when your partner is hundred if no thousands of miles away are over now, we present you the Kissenger app.
The whole long distance dating thing just got brought to an entirely different level. No more Skype calls and sending sexy pictures to each other only. Now you can actually kiss and spend some intimate moments together. You don't believe it? Well, you better should because this kissing app is as real as you and me. Not to mention, you don't know yet how badly you need this thing in your life. Very badly.
A healthy relationship should consist of a lot of kissing. Seriously dude, if you aren't sharing enough kisses with your lady, boy, you probably aren't meant for each other. That's the cruel reality, buddy. If you think you already kissed her enough times today, you are wrong. Girls live off of kisses. If possible French, those keep them full for a little longer.
But what about when one of you go on a trip, even if for the shortest time possible, who will kiss then? No need to worry about that anymore. Here is the solution for you two and it could not be more fun and exciting. The Kissenger app is all you need to stay in touch and go on an intimate level with your distanced partner. Or fuck buddy. Or child, or sister. Or just whoever you want to send kisses to. That is totally up to you.
This made me wondering one very discussable thing. What if you are in a relationship and you make up via the app with a hot babe? Does this mean you are e-cheating? And what about if you apply the device to your cock and she sends you kisses, will it still work? Boy, imagine you getting a "blowjob" via the app while your girl lives on the other side of the planet. That would be so awesome. Not to mention, if you have some kind of a robot fetish, I am sure this will spice things up for you.
Send "real" kisses with Kissenger across the globe now
One more thing, does all this mean webcam girls will start offering an extra feature to their beloved fans? Just imagine kissing your favorite model – my imagination is going crazy right now.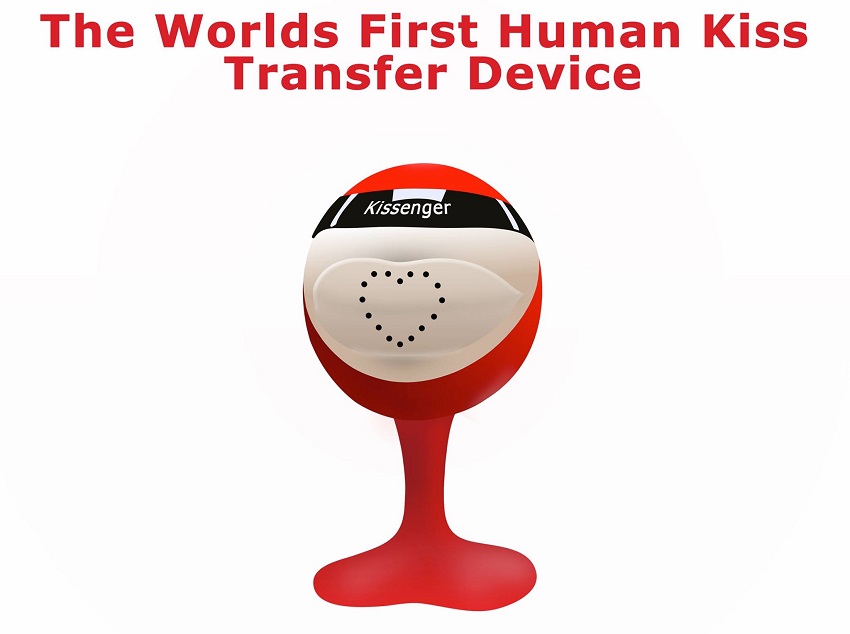 After a bit of word play between kissing and messenger, the name for the world's first kiss transferal device was picked. The concept was first shown in Singapore back in 2011 and it is only now when it will finally be available to the masses.
Two long-distance couples who want to keep their relationship healthy need the Kissenger app. That is a fact.
First, they, obviously, both need the device. Secondly, they plug the USB cable into the computer and connect via Facebook or email. It's only a matter of who you want to pick to kiss next and you are done. To keep the conversation going via Skype, simply minimize app's window and you are ready to go (it works in the background). It will work for as long as you decide to disconnect.
Stay in touch on a regular basis and never miss a kiss again.