The wedding day is approaching supper fast so hot and sexy mother in law, Alexis Fawx, decides to take her daughter out for some relaxation. The ladies visit spa but daughter is not really interested in the double message Alexis booked for the two of them. Why are mothers so cheap? That said, she pays herself for the room next door to relax and chill all on her own.
However, once Justin Hunt, Alexis daughter's fiance finds out where the women are, he pays spa a visit to prepare a little surprise for his lady. He even pays masseur $100 to keep him silent before he enters the room. The massage goes super well and "his" woman is enjoying it a whole bunch. It looks like Justin is so excited, he does not even notice the babe lying on the table is not really his still girlfriend.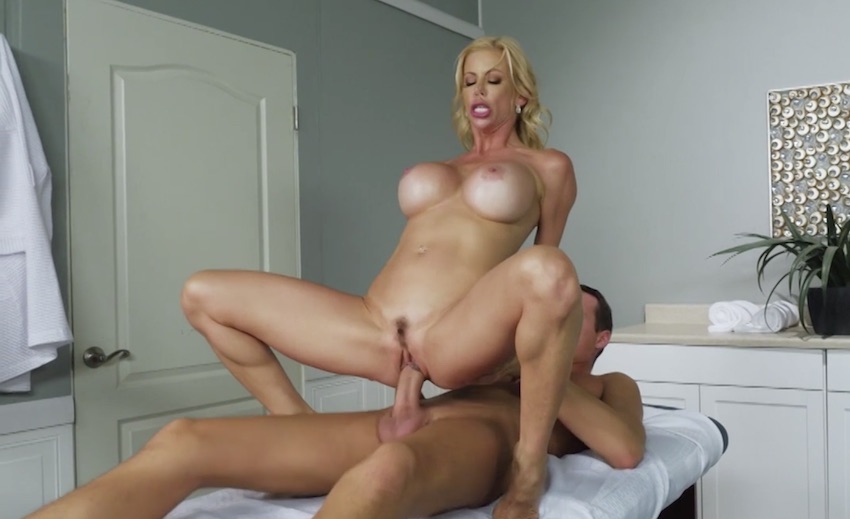 Only after Justing enters her with his finger (yes, he starts to finger her), Alexis reacts and it gets quite awkward. The surprise is about to get even bigger than Justin expected. After all, Alexis and her daughter share everything, so why wouldn't they also want to share Justin's cock. To see if he is the right fit for her daughter, soon-to-be mother in law tests him out.
Will Justin refuse the offer and run to the room next door?
Of course, he lets himself loose and enjoys some private MILF action with none else than Alexis Fawx herself. He already had his finger deep in Alexis' vagina, of course he does not mind sticking his monster cock into her mouth, too.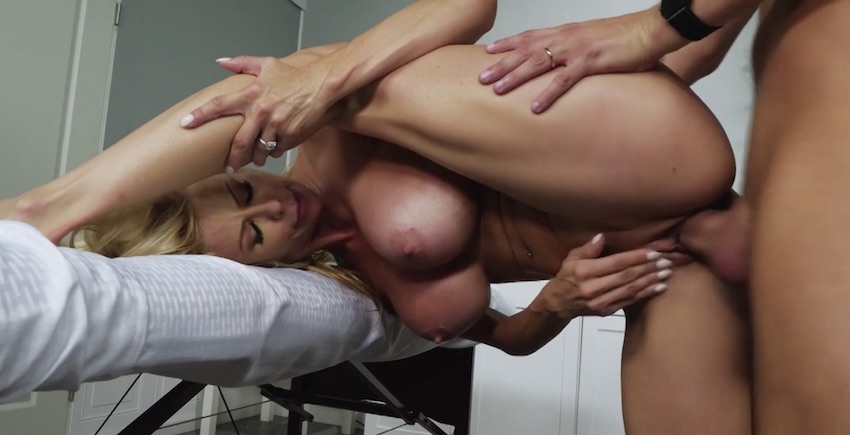 As hungry as one can be, Fawx rushes unzipping his pants to gobble down on his massive shaft and sucks him like there would be no tomorrow. The stud is under her control now, unable to do anything else other than fuck her so hard so she will keep her mouth shut after she meets with the soon-to-be bride again.
After the blowjob right there, in the massage studio, Alexis climbs on top and starts riding Justin in a squat position. She is so wet due to the idea of banging her daughter's boyfriend, his thick cock slides inside like it would be nothing. Although it feels so damn good, Alexis still tries and keep things as silent as possible, so no one hears them.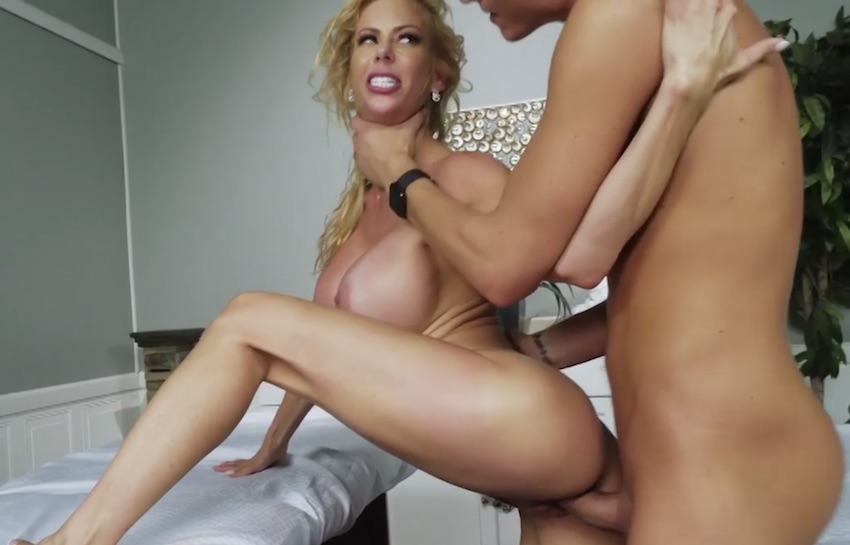 But is she able to keep her mouth shut for the entire time? Of course not! Alexis moans with pleasure and joy, hardly holding herself back. It does not happen every day that she gets to fuck fresh meat who also happens to be her soon-to-be son in law.
From riding him reverse, squatting on his dick, to moving to a standing position, the two of them are unstoppable. Smashing that experienced pussyhole from behind is something you would not want to miss, even if it means to cheat on your lady with her very own mother. And even if it means it that the wedding day is just a few days away. Something like that, you are unable to repeat once married!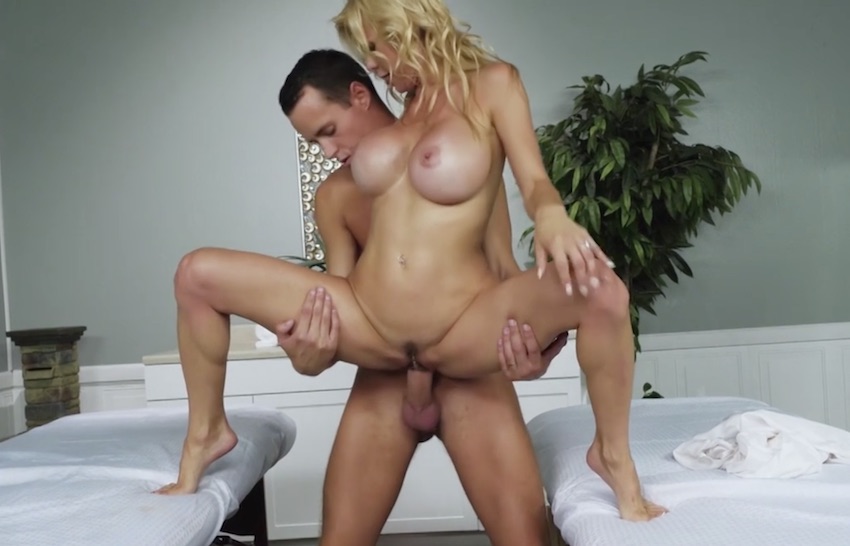 However, I am not here telling you to cheat or whatever. As a matter, you should never cheat. It is Alexis and Justin who we are speaking about and you know they are on another level.
Anyhow, busty mother in law getting her va-jaw-jay smashed hard is something so enjoyable to watch, your penis will throb without even touching it.