After a year of being nude-free and hipster girl saturated, Playboy finally decided to bring back the nude pictorials. Please, let's do it together and scream out loud a big fat "Hurray!"
First of all, has it really been a year? It seems the news dropped only a few months back. Man, time sure flies. The older you get, the faster the months, heck, years pass by. Let's make the most out if it! With smoking hot and super sexy naked girls, of course.
It was just one day before Valentine's Day when Playboy's Chief creative officer, Cooper Hefner, posted that they are bringing back the nudes. Thank god! What the fuck were you even thinking about getting rid of the main thing that the popular men's magazine got famous for. Blonde sex dolls with the perfect frames, fake boobs and the prettiest faces.
Obviously, it was for the marketing purposes, making it a SFW magazine to attract a wider audience. The youngsters and the Indians (they are a huge fan of Playboy!). They hoped to gain more mainstream readers and bring in more advertisers. Not to mention, they even launched a SFW app. They sure did attract more readers from around the globe and the revenue went up.
However, after rebranding itself and being nude-free for a year, they came to the point that it's time to bring back the good old Playboy. With naked chicks! According to a tweet posted by Cooper, Hef's son, he told that, "Nudity was never the problem because nudity isn't a problem." It sure is not a problem. Moreover, he admits that the way the magazine portrayed nudity was dated and removing it entirely was a (BIG) mistake. And that's something we all knew from the very beginning.
By the way, do you remember that it was no other than Pamela Anderson who was featured in the "last" nude Playboy issue? She is now 49 and, although she went through god knows how many plastic surgeries (and I don't really care about it), she looks hot as fuck.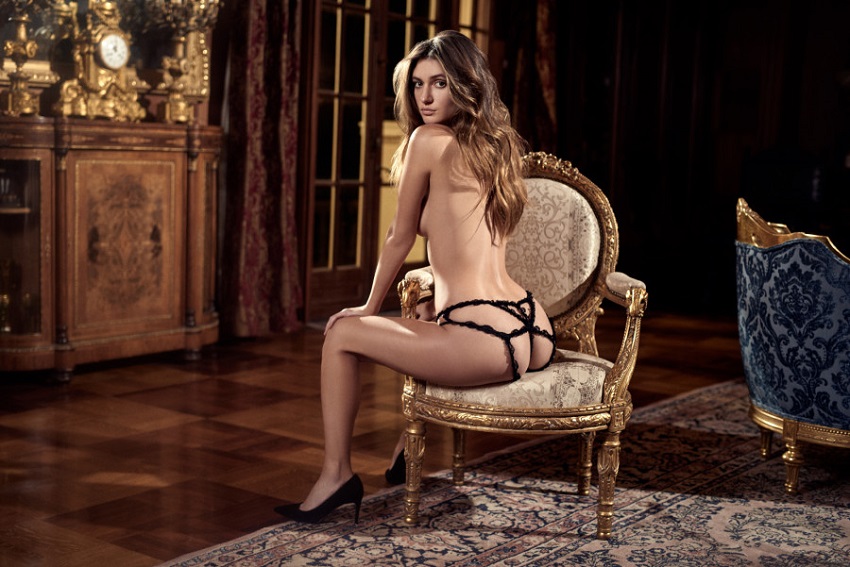 2017 March/April issue of the Playboy magazine is one you should not miss. Grab a copy before they are all gone.
The first issue after a year that will once again feature naked pictorials will feature Playmate Elizabeth Elam along with a headline, "Naked is normal." Fucking finally!
This is how the cover with Elizabeth looks like. Isn't she beautiful? And, how to say, very natural and not really what you normally expect from a Playboy model to be. I like!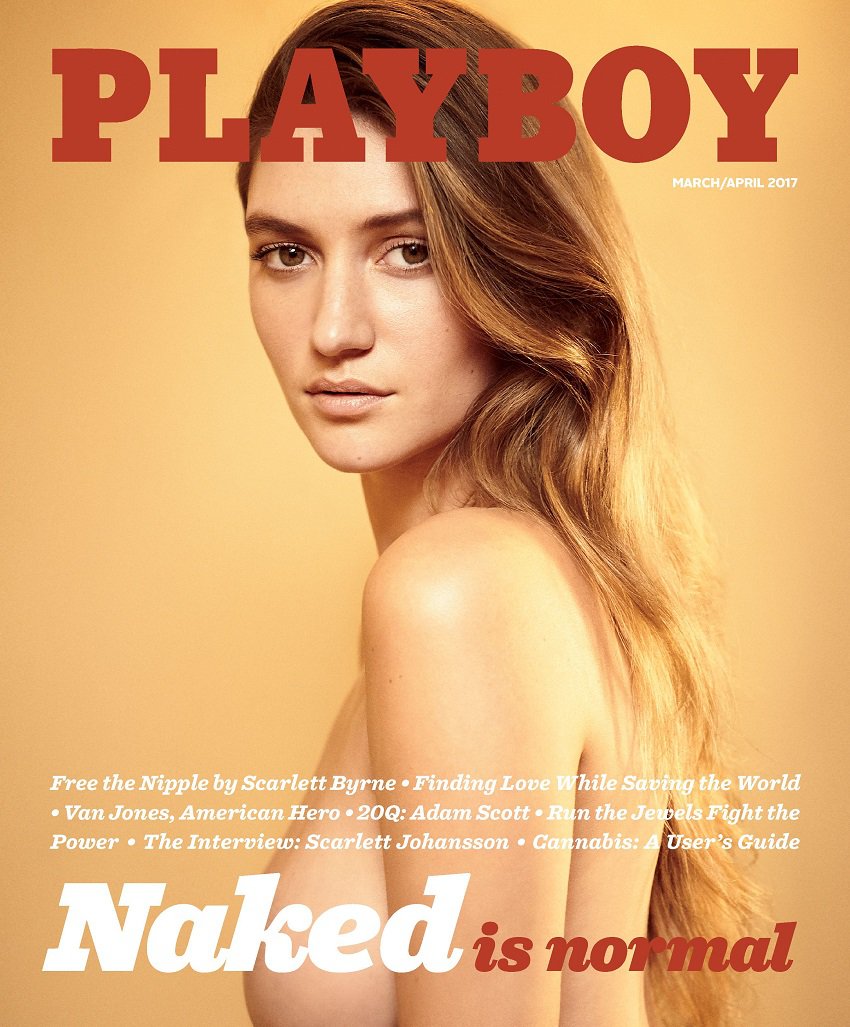 Is this how you will approach the dated nudity you were publishing in the past years, Playboy? With a natural approach, no makeup and no crazy photoshopped pictures? If so, I will become the biggest fan of you. Seriously, I really love girls with pretty faces who don't wear much makeup or no makeup at all. Am I a hipster? Hell no! It's just the way how I roll. Let's see what the time will bring. Just don't do any more silly moves like you did last year my friend, my pal, Playboy.