21-year-old Amber Faye is a fresh new pornstar who joined the adult industry after always wanting to be a performer. Big dreams and high ambitions were always her things.
She first began webcamming what encouraged her in getting familiar with going down on herself in front of the camera. No to mention, it also helped her start growing her fan base before she decided to go all in and join the Smut industry. Welcome on board!
Instead of calling herself a pornstar, Amber calls herself a porn artist and even an erotic artist. She is pretty much down to do almost anything. That said, if you haven't seen anything from her yet, expect to be blown away with any of her dirty performances. Bare in mind, she is a squirter and she does some of the sloppiest blowjobs you can think of. That is a fact.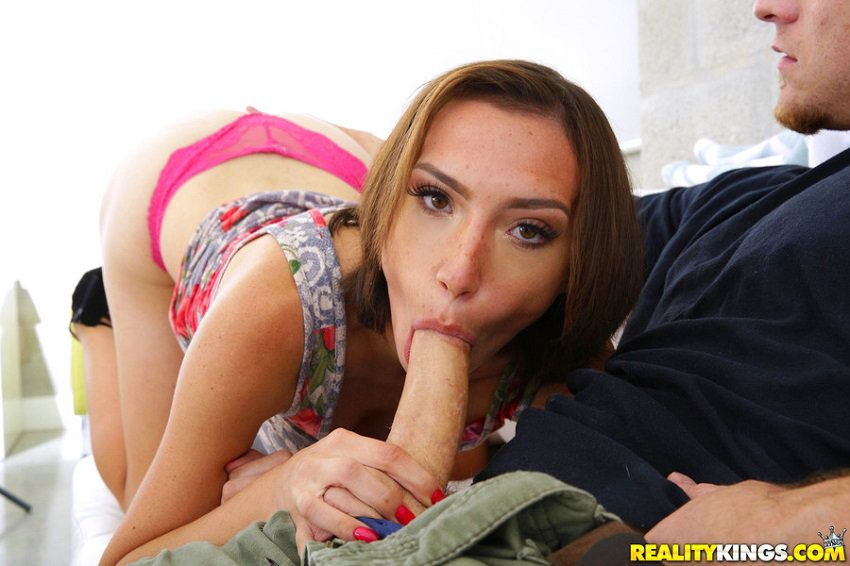 To get yourself familiar with who hot brunette chick, who admires her thighs and ass the most, Amber Faye, is, read the following interview. I am sure you will find some very interesting things. Especially when it comes to the perfume bottle.
Read on and enjoy this quick conversation with yours truly, Amber.
1. Introduce yourself; how old are you, what is your name, where do you come from, what were you like growing up.
Amber: Hi, I'm Amber Faye from Northern California. I'm a 21 year old porn artist. I grew up with big dreams and high aspirations. I always wanted to shine.
2. Why did you decide to get into porn? Do your parents know about it? How has your life changed ever since joining the adult entertainment industry?
Amber: I decided to get into porn to play a role I tried not to before as a sexually empowered woman. My parents know about my decision to star in porn films. Since starting porn I feel radiant from the inside out I've gotten to get more freedom in expressing my inner desire to please and play with my limits.
3. How did you come up with your stage name
Amber: My stage name references entertainer Amber Rose my role model and inspiration to change.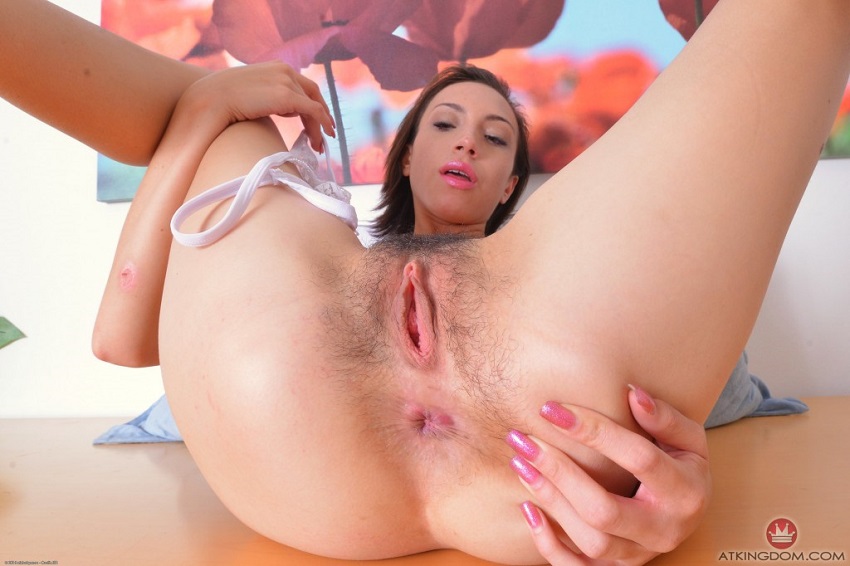 4. What was the funniest thing that happened to you in porn so far?
Amber: Discovering period sponges that are used on set are the same sponges used for your face.
5. What is the kinkiest thing someone had done to you (in or outside the industry?
Amber: Using nipple clamps.
6. When do you feel the sexiest? What do you think is your most attractive physical quality?
Amber: I feel sexiest in the mirror. I like to admire my thighs and ass.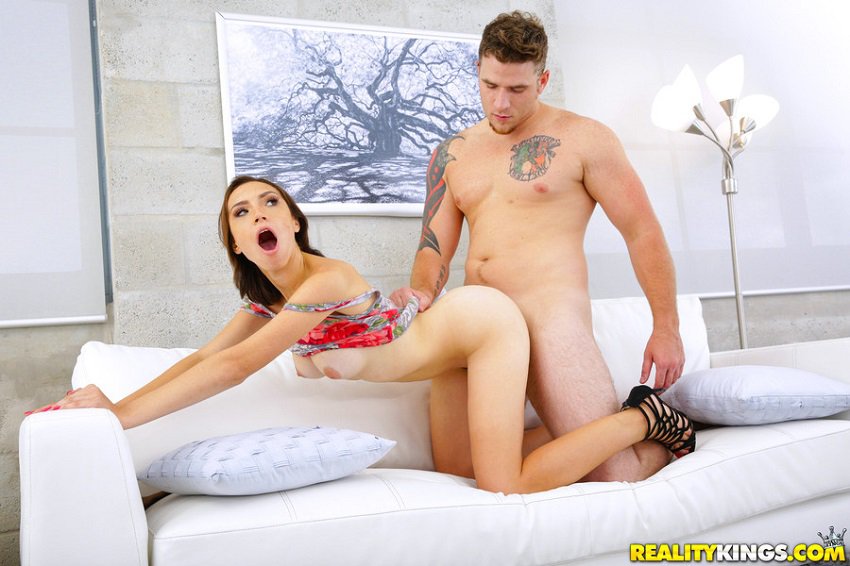 7. Tell me something you've never told anyone else before
Amber: I howl at the moon when I want to.
8. Which was the strangest object you've ever put into your vagina?
Amber: A perfume bottle.
9. What is the first thing and what is the last thing you do in a day?
Amber: Brush my teeth and read my horoscope.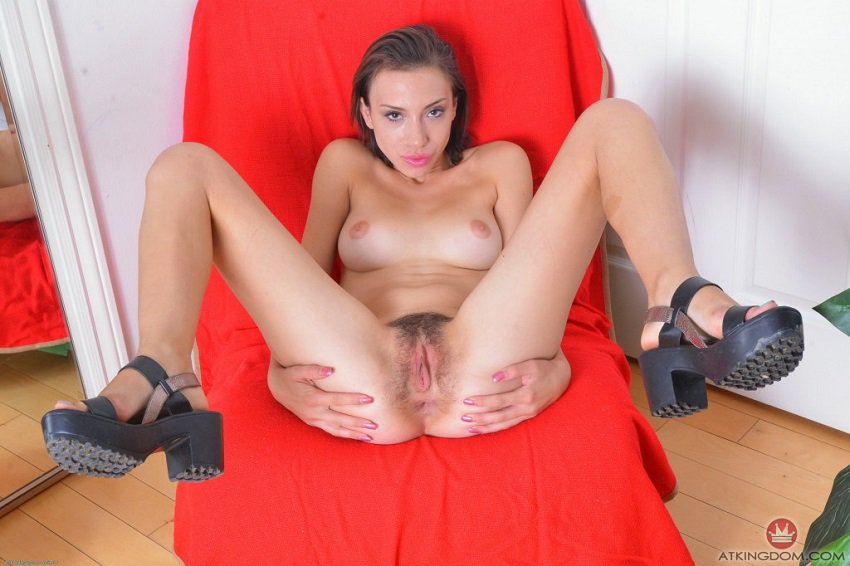 10. Which one word describes your life? Why?
Amber: Vast it just keeps going.
11. Tell me a joke.
Amber: My native language is sex.
12. What would be your fantasy fuck?
Amber: Kylie Jenner or Bella Hadid.
13. Has anyone called you a good kisser?
Amber: Yes.
14. Do you like to go "commando" (without wearing underwear)?
Amber: Yes.
15. Where do you see yourself 20 years from now?
Amber: Hopefully retired in the Bahamas from all my porn money.
::
To keep yourself up to date with Amber Faye's upcoming porn scenes, as well as what she is up to on a daily basis, follow her on both Instagram and Twitter.
Hint: feel free to engage with her on social media, Amber loves her fans and responds!