We have all been playing video games when younger. As a matter of fact, some are still doing it. Not to mention, some are getting more and more into it when they grow older.
I was a geek when younger, however, I just cannot get myself into it anymore. I dunno, maybe I really did grow older or whatever.
I tried it recently, ended up playing for not even a week, and I got bored. Not that I am really complaining. I rather spend time doing quality stuff. You know, entertaining you with porn videos, pictures and adult entertainment relate news such as this one.
Still, one of my biggest obsession was Warcraft the strategy. Especially the Frozen Throne extension. The epic passion for the game lasted for a good while during high school and early college. I might be old-school at the time of playing it, however, it was the best and I didn't give a fuck.
Luckily, I never gave World of Warcraft a try. I knew if I start playing it I will be doomed. Thanks to my gut, I haven't even give it a quick test play.
For your information, I was a big fan of Half Life, too.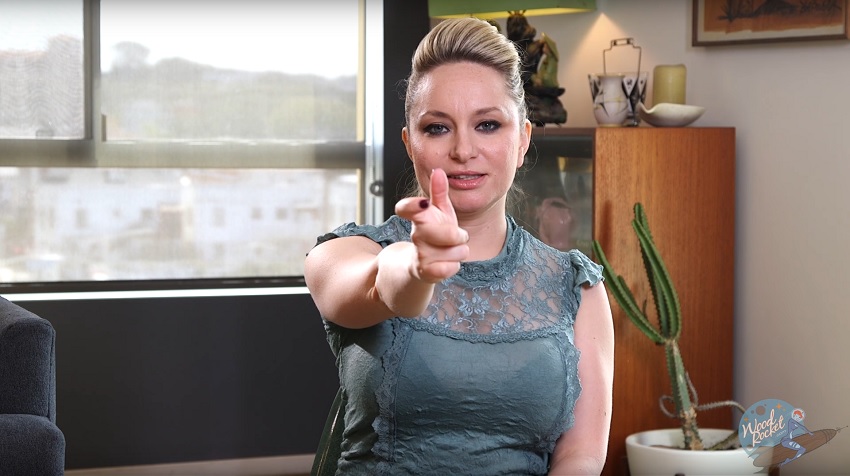 Anyhow, Wood Rocket sat down with a few of the most popular pornstars to chat about their favorite video games. Maybe you did not know it yet, but adult actresses are really into playing games. Moreover, some of them are more of a geek than you are – Mia Khalifa being one of the biggest addicts. There are more but do the search on your own. It's for science!
In this new edition of the "Ask A Porn Star" series, they spent a good chunk of time finding out what video games adult stars play. Let's break it down a little further, so you will have a better idea.
Lovely brunette chick, Marley Brinx, used to really love The Sims. Growing up she used to always play the game. Eventually, she came to a certain age, thinking she needs to grow up and give up on The Sims. Long story short, she ended up becoming a Grant Theft Auto fan. "It's pretty similar," she says. Let me ask you something, Marley, how are The Sim and GTA similar? I don't get it.
Katie Morgan enjoys Call of Duty: Black Ops. What she really likes is to play against other people. Play with her, and there is a good chance you will get stabbed.
Furthermore, Kenzie Taylor also digs Black Ops. She actually really likes to play it online with her fans.
Classic Trillium likes the old-school games, like Pac-Man, the most.
Another girl who likes classic video games is Cindy Starfall. She prefers Super Mario. The only thing she would change is the fact that Mario should fuck his princess with an Italian accent at the end. "Mamma Mia!"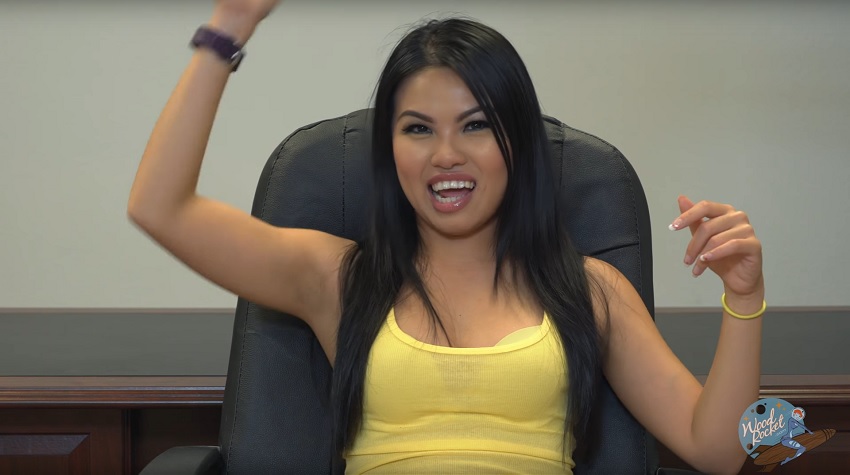 Jenna J. Ross is an Assassin's Creed fan. However, she has a soft spot for Sonic since it is the first game she ever played. AC is also Jodi Taylor's current favorite video game.
Missy Martinez is a gal who likes shooters. Fall Out 3 is her pick.
On the other hand, Cadence Lux sucks at playing video games. This makes her pretty much the only pornstar who does not play any games at all.
All the rest, boy, they sure are geeks. Some more than the others but at the end of the day, they all enjoy to have some fun playing games.