"So while it's loading, we can talk about my 34DD's for example."- Nikki
What's better than playing a video game and having a good time? Enjoying yourself watching pornstars play video games and getting excited. No, you fool. Not excited in that way. Or maybe just a little. At least when it comes to Nikki Benz. As you will see in the video above, when she plays the video game, she gets exceptionally excited and thrilled. But only when she kills someone.
Busty adult actresses, Nikki and Missy, give Mafia 3 a shot for a Trendzz webisode. You guessed it, the outcome is super funny just like everyone expected it would be. You know what, I should actually watch it for the third time because those 34DD's and 36DDD's are too big of a distraction for me. Indeed, I already watched it twice because I struggle focusing myself on what they are saying for the first time. I am not really sure how Justin managed to be so calm and not really blush (much).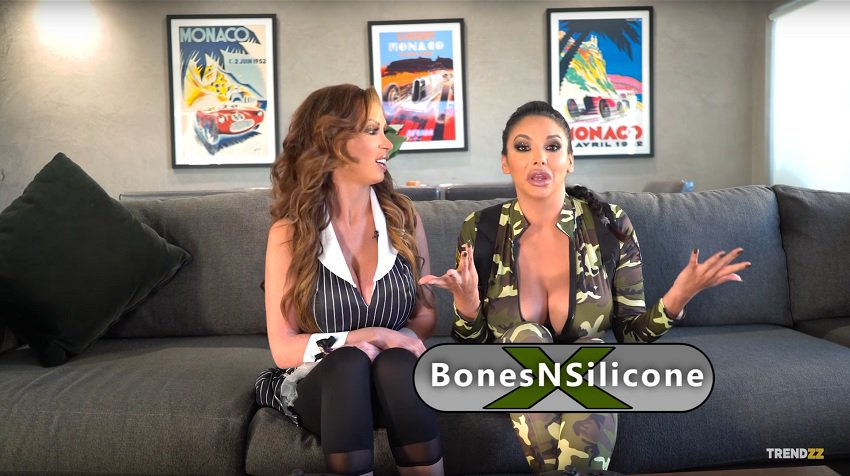 Let's rewind for a quick second. 34DD's and 36DDD's? Boy, Nikki and Missy sure have a pair of massive boobs. Needless to say, Martinez is a bigger girl, that's why she has a larger pair of breasts. Not that Nikki cannot have them of the same size. It's just that the proportion on Missy Martinez is similar compared to Nikki, having the 36DDD's. It looks more "natural." Kinda. Not really.
It's time to put those gigantic hooters aside and talk about the pornstars playing Mafia 3. Oh wait, one more thing, and then we are done.
For all you gamers out there, Missy revealed her Xbox Live Gamertag. You know, just in case you want to look her up. To make it a whole lot easier for you, she goes by the nickname BonesNSilicone. Pretty self-explanatory, don't you think?
Hint: she is online quite often.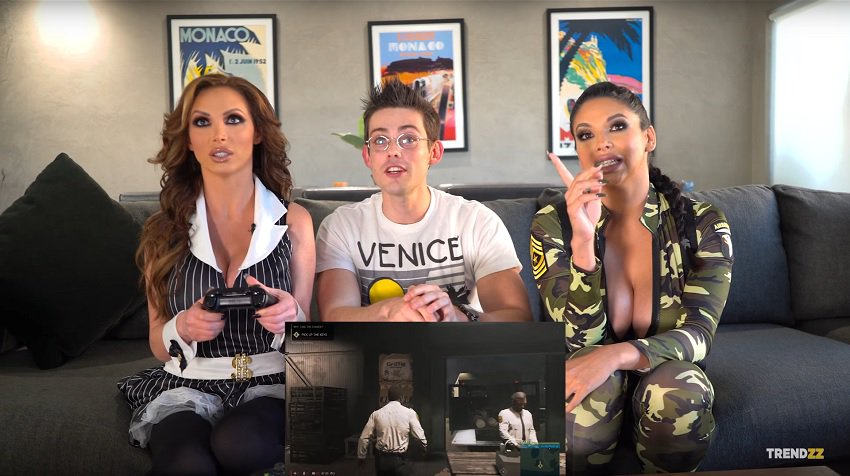 The game begins now.
Obviously, Nikki is not really a video game enthusiast herself. She needs help. Tips and tricks and even the basic knowledge. Meanwhile, Missy, as you know by now, she is a serious gamer herself. From what you can see on her Xbox profile, she played over 60 games so far and is pretty obsessed with Fallout. Not to mention, one of her top games are Halo 3, Call of Duty: Ghosts and Grand Theft Auto V. That said, and with help from Justin, the Trendzz's gaming guide, they educate and guide Nikki to get the gist of holding the console in her hands and how to kill people.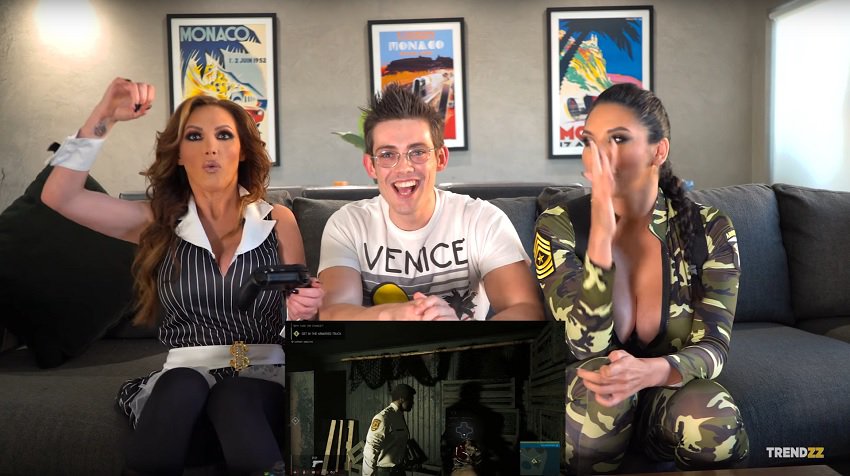 The excitement about killing folks is on full whack for Nikki Benz. I mean, just look at her at 4:20. Man, I became a bit scared of her, to be honest. But don't take her too seriously. Nikki is as sweet as honey – she will do no harm to nobody except a big ass cock. And that's what we all like. Do whatever the hell you want to the schlong for as long as you offer pleasure, Nikki.
Clearly, Benz does not really have an idea what she is doing, robs the bank and walks out like a boss. How the hell nobody attacked her? Is that because of the game mode set to easy?
Who would you want to see playing video games next? I vote for Skin Diamond and Kendra Lust.