When you think you saw just about everything, a turkey vagina and a delicious Thanksgiving porn feast strike you.
I know, I am a bit late on this one, however, if you need an idea for that special Christmas dinner, look no further, you just came to the right place. Not only did all this made me laugh so hard the neighbors went mad, it also made me hungry. For some pussy, duh!
Since I find the term "food porn" quite annoying, it fits this delicious feast perfectly. I mean, shouldn't vagina everything be the way how we eat our food? Or at least on those special occasions.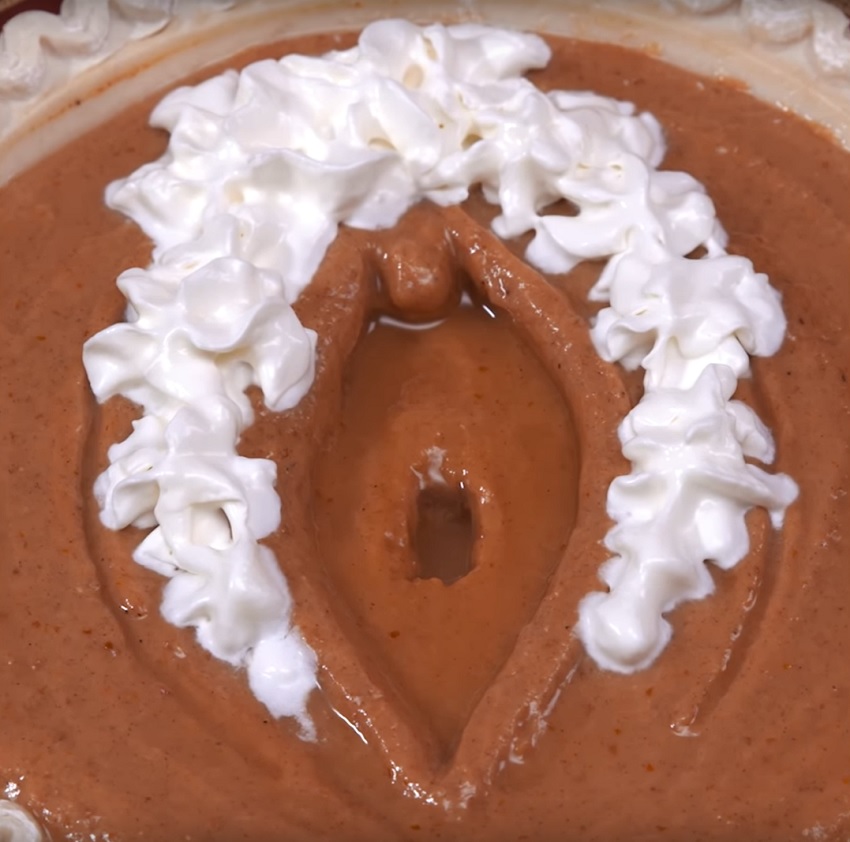 Turkey vagina, pumpkin pie vagina, butter vagina, vagina Everything
People over at Super Deluxe teamed up with this tattooed guy to show you how to prepare the perfect Thanksgiving feast. I don't know how many attempts it took him but if it was all first try, damn, this dude definitely knows pussy then.
Vagina, va-jay-jay, twat, pink muffin, however you want to call it, gives us joy and satisfaction. While it makes our cocks happy and excited, why would it make our stomach happy, too? Now it can!
This mastermind of a chef or artist or whatever he may be give us a solution how to bring more pussy to the table. You want that, right? Don't even think twice, of course you do!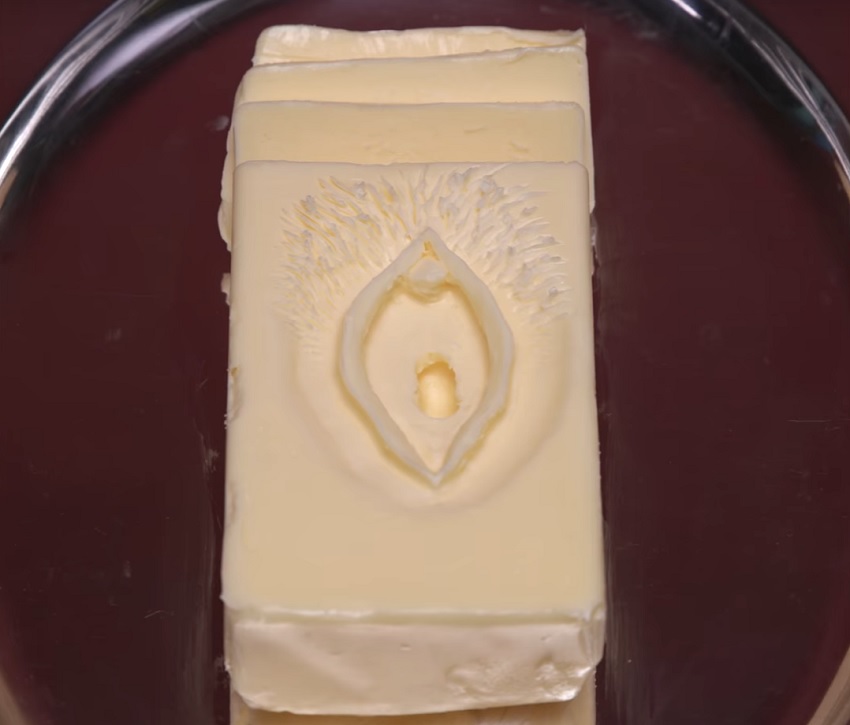 It already got me at turkey vagina but when I saw a cock wallet carved into a brick of butter, my mind just melted slightly. So smooth. So soft. Need to stop putting my imagination to work or else I will never finish writing this blog post.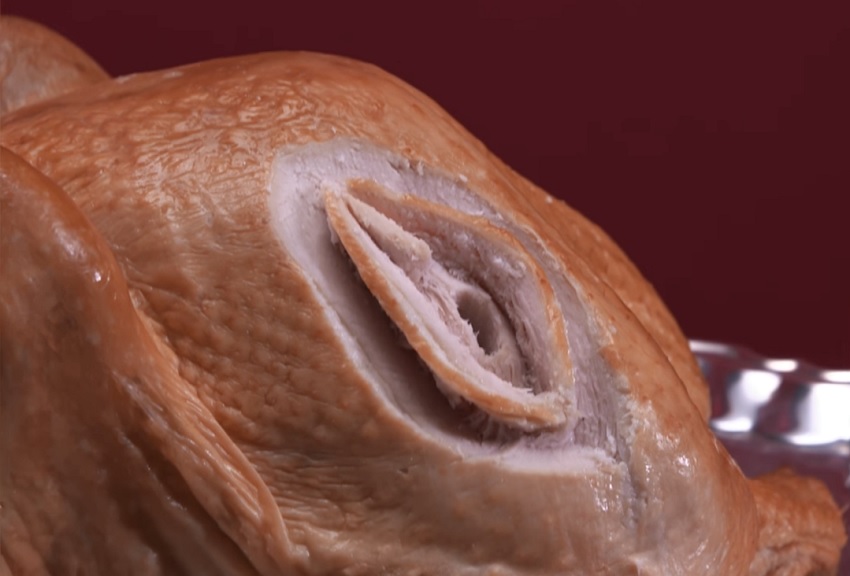 From turkey and butter all the way to pumpkin pie and even mashed potatoes (or stuffing?), this is how a Thanksgiving porn feast should look like. And no different! By the way, have you seen how detailed the clitoris was sculpted out of a pumpkin pie? Like one dude said, after another guy had said he would fuck that turkey: the scene from American Pie just became a reality. Imagine how many boys would get intrigued by such a delicious pie. Even myself, I would not mind getting a bit kinky with it. Oops, did I really write that down?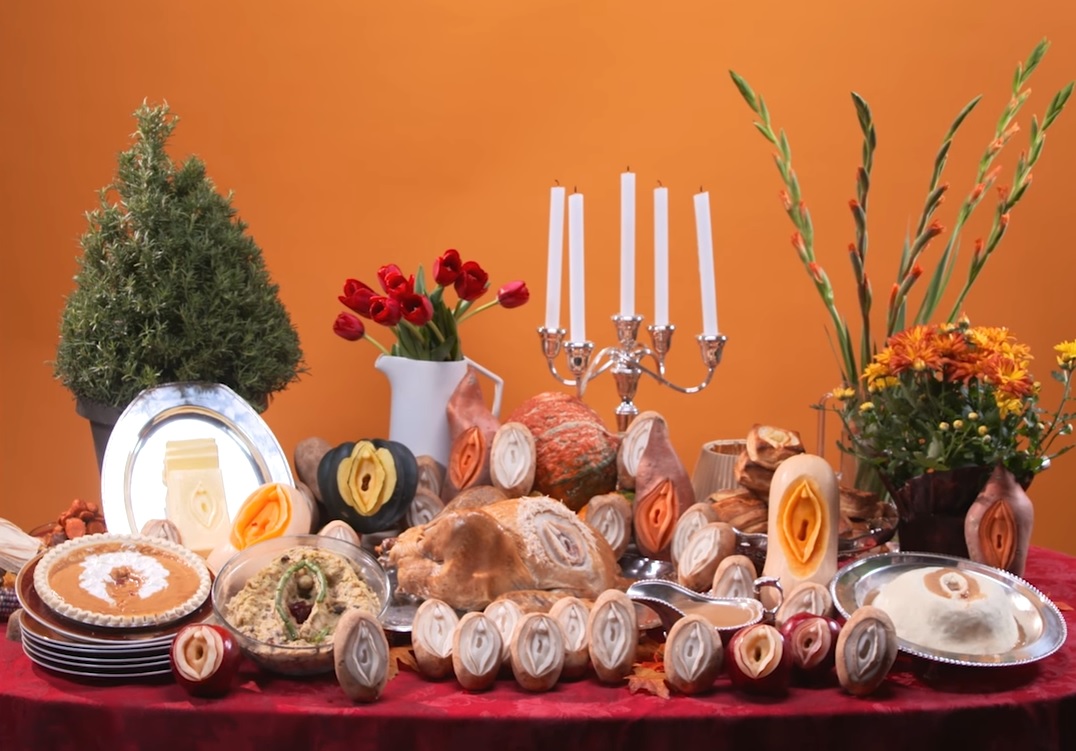 Anyhow, if you are really down to get things to a whole new level and spice things up, this Christmas dinner should have a turkey vagina on the table. And if there are kids, just say that this is a special trick how to cook and prepare the perfect turkey. Who would even know?
As for the older, give them a pussy each and enjoy the twat like never before. Or better, have an adult only feast and watch some porn as well.