For the 2017 edition of the ESPN "Body Issue," they made the U.S. Women's National Hockey Team strip down and go naked. From the previous issues, we are used to seeing mainly solo shots, however, these ladies took it above and beyond. And we cannot be more proud of them. I mean, seeing a firm athletic body of a hot girl is almost too good to be true. However, do not get too excited since you won't be seeing any private parts. At least not yet.
So, there is a women hockey team, huh? Growing up in a small city full of hockey enthusiasts, I am aware that girls play hockey, too. But did you know it? In case you are not familiar, I am more than happy to enlighten you with this sexy video of U.S. Women's National Hockey Team doing some raunchy stuff for the camera. Shouldn't all adult education include some nudity? We would learn just so much more. If nothing else, we would at least listen more. Anyway, where am I going with all this?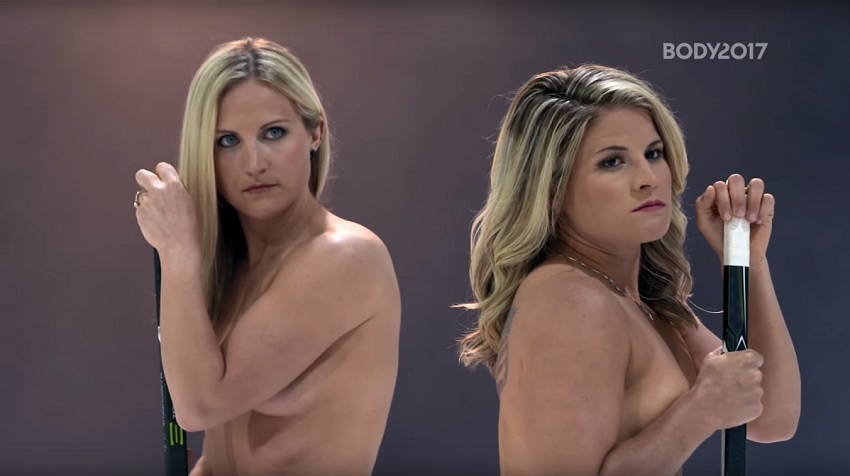 To go back to the main thing, Alex Rigsby, Brianna Decker, Jocelyne Lamoureux-Davidson, Kacey Bellamy, Meghan Duggan and Monique Lamoureux-Morando are the perfect hockey team. They are so well familiar with each other, they do not mind to get rid of the clothes, hug each other and take some nude pictures for the ESPN magazine, "Body Issue" edition.
Annually, ESPN features only the best of the best athletes and makes them strip down and show their incredible body physiques. If there is nudity, then we will probably write about it. Just, you know, to take a slight break from the good old pornography we serve you with on a daily basis.
I don't know what truly is happening, but I guess if you do not go naked or semi-naked in this modern age, you seem to be cut out and forgotten forever. Well, not really, but more and more superstars and athletes are taking it all off and revealing more than they ever were. Boy, we sure are completely fine with it. Some naked skin or all of it never hurt anybody.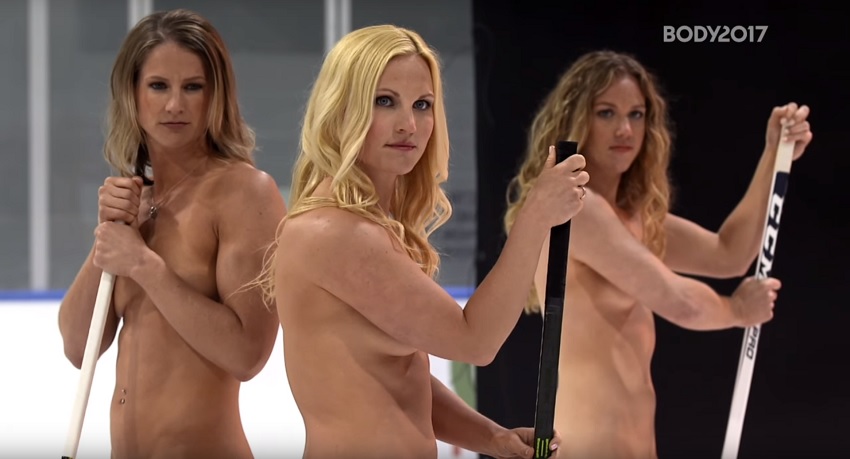 If we are used to only single shots of nude athletes, today we bring you something special. 6 of the U.S. Women's National Hockey Team put on ice skates and left all the rest behind. Fully naked they went on the ice hockey rink and do what they do best – play hockey. Joke aside, they still had some fun with it, however, we are all here for seeing them hug each other and press their titties on one another's body. Ain't I a perv?
What can I do, seeing a group of hot professional female athletes show their naked bodies is something that does not happen on a daily basis. I might be used to seeing all kinds of porn videos, but this definitely is something new for me. Do whatever you have to do with the behind the scenes video above, I know I am going to watch it for at least one more time. Who knows, I may missed some stuff on the first two watches.
Since we are already full tilt with the 2017 ESPN "Body Issue," watch a few more BTS videos of other world's top athletes and their naked bodies below.