Once you see Cara Delevingne as the sexiest robot, you will want the futuristic human-like robots to rule the world. Who would not want to enjoy the robots to rule us if they would all be like the Cara robot? I mean, if they would wear clothes which reveal a lot of private parts, I am totally fine. However, why in the world do robots even need clothes right? They can easily be fully naked and no one would complain at all.
Seriously, I sincerely hope science will go in the direction of the Cara Delevingne sexy robot. Just copy her and make thousands upon thousands of it. And then, send them around the world and there would be peace. It is almost as easy as it sounds. Just the part of creating such a robot is a bit of a challenge, but that is not what we need to bother ourselves with. Just give us the end product and let the magic happen.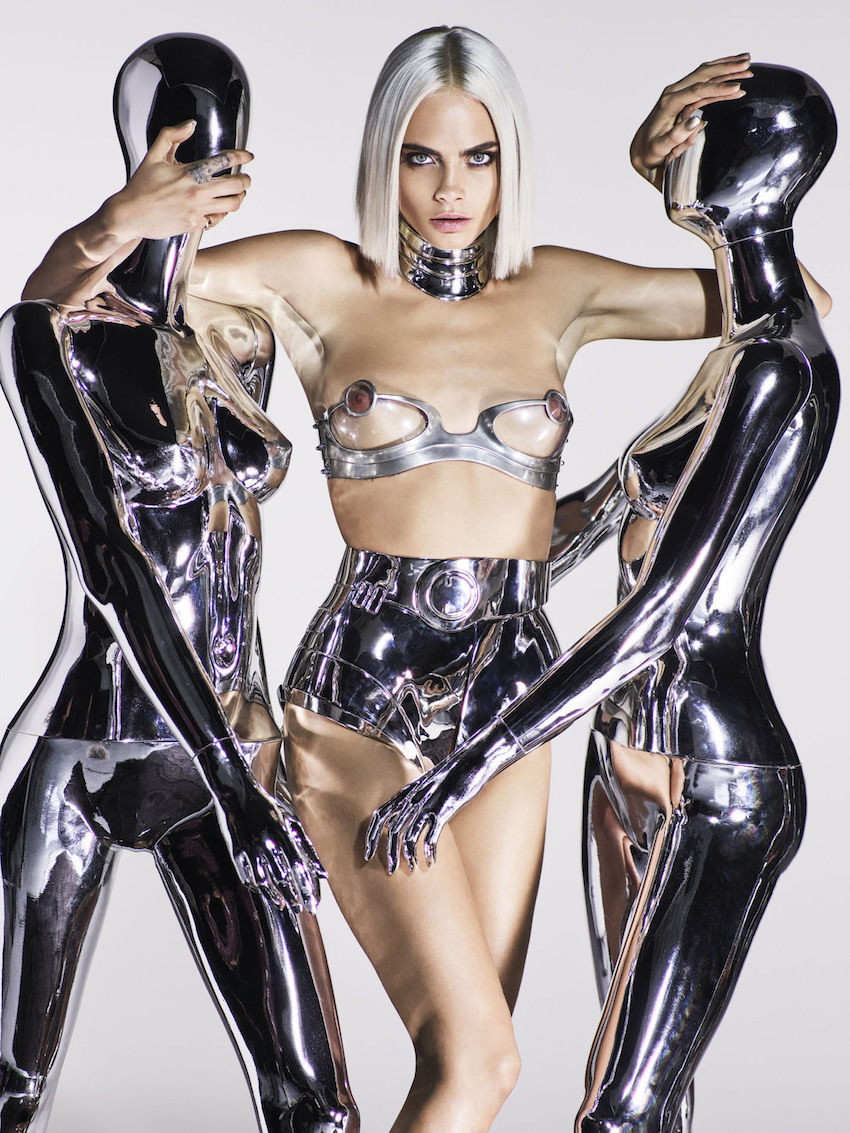 To help us broaden our imagination, British GQ teamed up with Cara for a futuristic-like photo shoot. This landed her the cover of the August issue of the magazine, and we are all here, drolling and salivating like dogs.
Familiar with revealing enough skin to meet the modern celebrity standards, Cara will leave your mouth wide open for hours to come. You might already be well familiar with the fact that Cara likes to have fun. Like, all the time. In this case, she plays around with different outfits while Renell Medrano took shots of her. To be frank, I stared at Cara Delevingne's nipples for quite a good portion of time. Come on, how is it even possible to only take a quick peek at such a naturally sexy model? Dude, you cannot.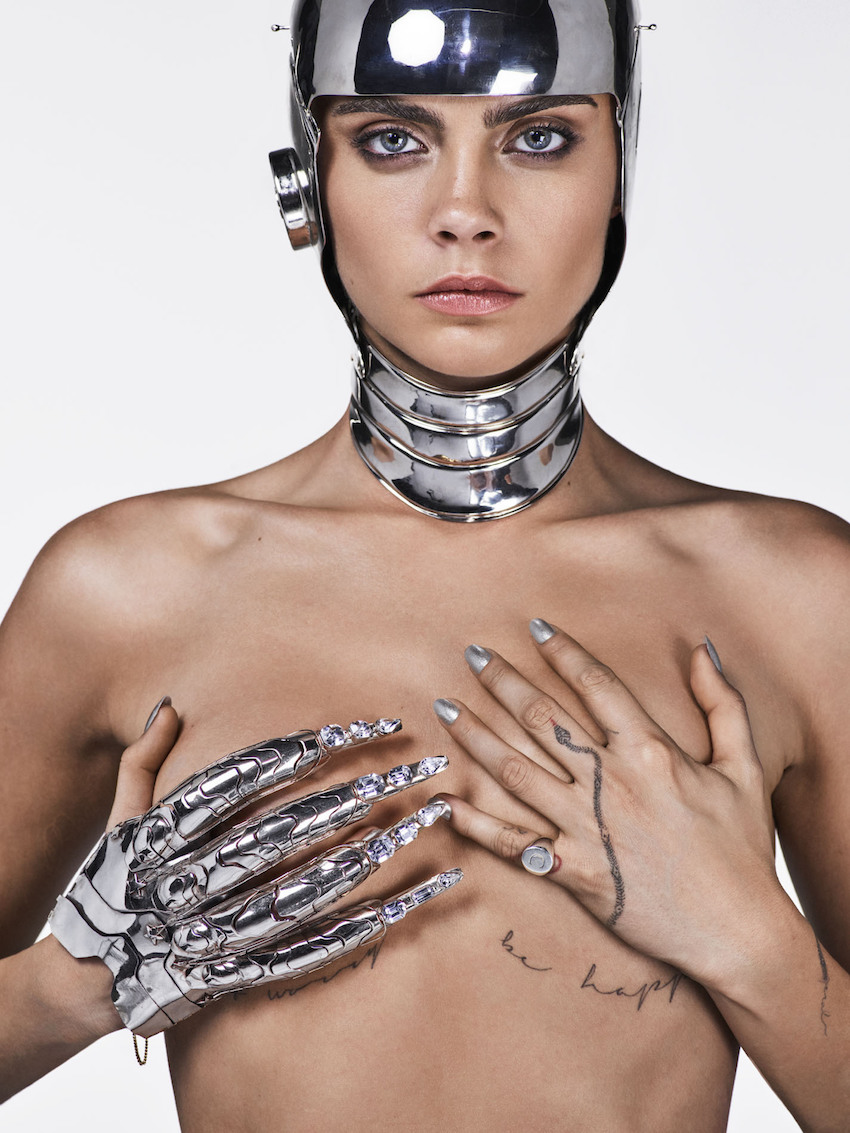 If you think robots will conquer the world in the future, have you ever thought what would happen if they would all be like Cara? You haven't, huh? Well, now is your chance to start putting your imagination on full whack. And what if we would all have a sexy personal robot who would be at our service at all times? Yes, I know you are thinking about sex and having one who is always down for a blowjob. No biggie, we would all feel blessed and full of joy and happiness.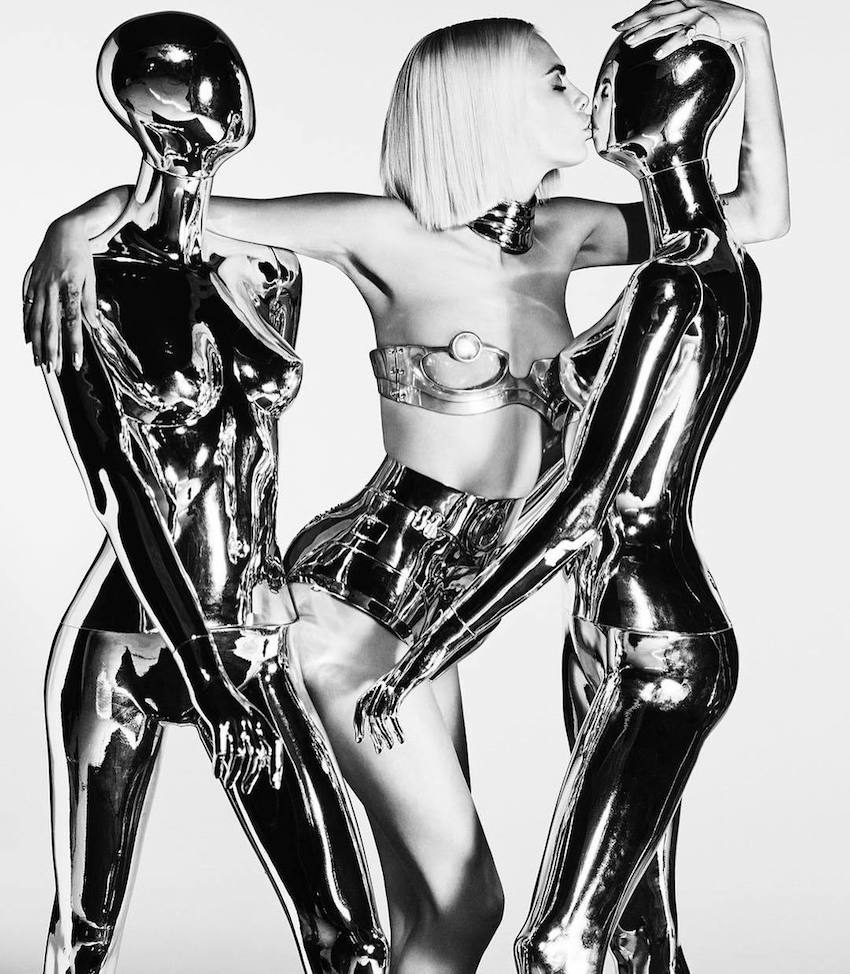 Being a fan of the adult entertainment industry or earning money with it, your creative mindset is like of no one else's. At the end of the day, aren't we all in one way or another part of the porn business? If not working, we are all enjoying watching the explicit content on a regular basis.
Porn, robots and Cara, how the heck do all these three go together?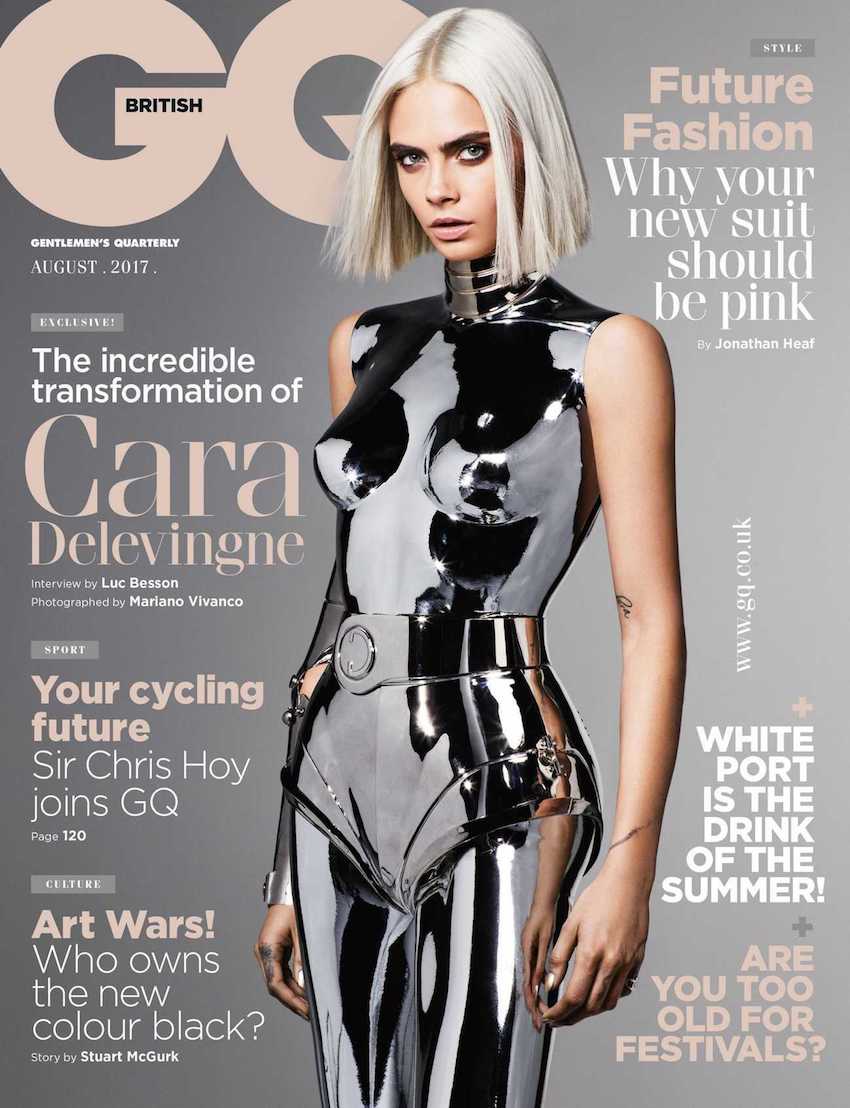 The innovative porn industry always comes up with new solutions you can benefit from. Remember the sex doll brothel that opened in Barcelona, Spain? Speaking of dolls, sex robots are already getting more and more attention. Many are already putting all their efforts into making the perfect one which will feel like you are with a real lady. Yep, you could do whatever you would like to the sexy robots.
Lastly, Cara. She just brought everything together perfectly. Not only that, but help our mind to start racing freely.
By the way, are you in need of some pornography? Do yourself a favor and get the action going.