Among the many reasons for my eternal appreciation of vintage porn, two stand out. First, when they shot a movie or made a magazine spread "back in the day" there was enough money and effort at stake that some real professionalism went into figuring out plots and doing up costumes. I like a bit of story with my porn! And so I'm a sucker for stuff like this: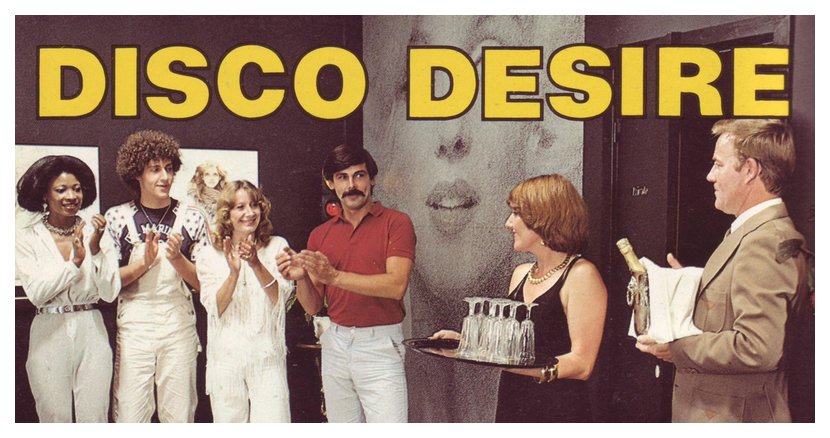 Disco Desire tells the story of a man and his wife who like a bit of sexual adventure. But rather than going to swinger parties with the other oldsters in their suburb, they have a better idea. See, they own a disco, with lots of cute hot athletic employees. Why not just have an after-hours party for the staff, and make sure to pour plenty of expensive champagne?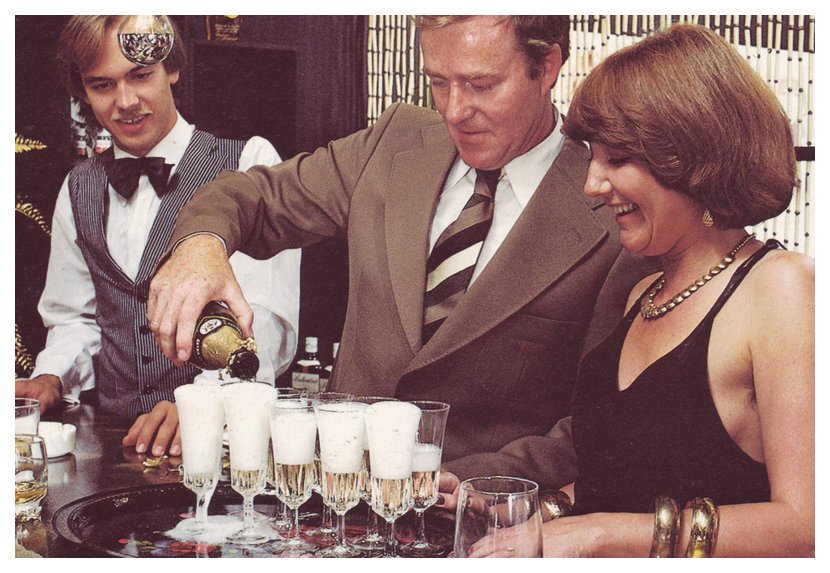 The other attractive feature of vintage porn is that, having scripted a scenario and gotten everybody dressed up, pornographers weren't afraid to publish multiple establishing shots before hitting us with the fucky and sucky. Which is how we get three whole photographs of the disco orgy setup before anybody even gets naked. A drunken toast to the owners, all you sexy peasants!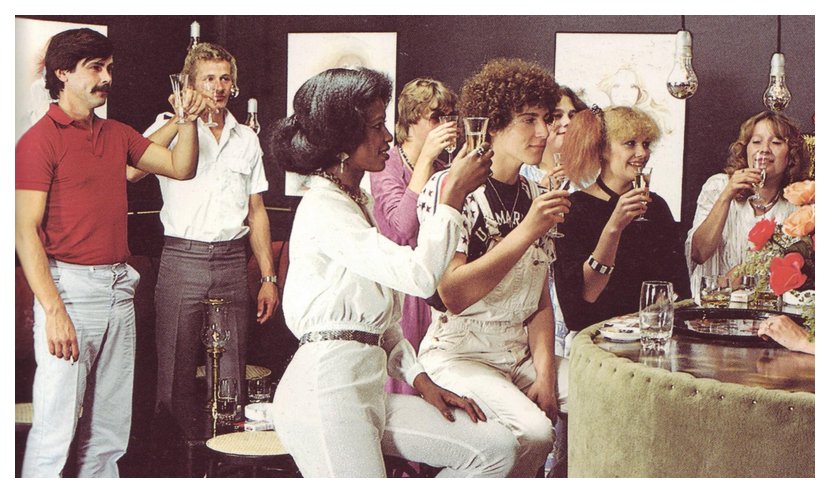 Eventually everybody's relaxed enough, thanks to the free champagne, for the true purpose of the gathering to start to unfold: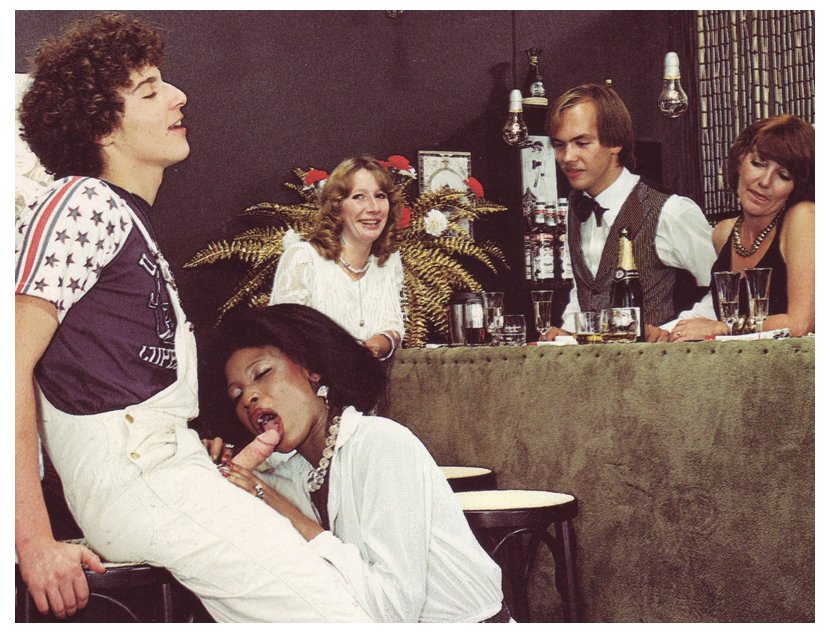 That young man getting his dick sucked? If he wasn't in love before the orgy started, he surely is now! In fact, I think he's been struck by a bad case of it: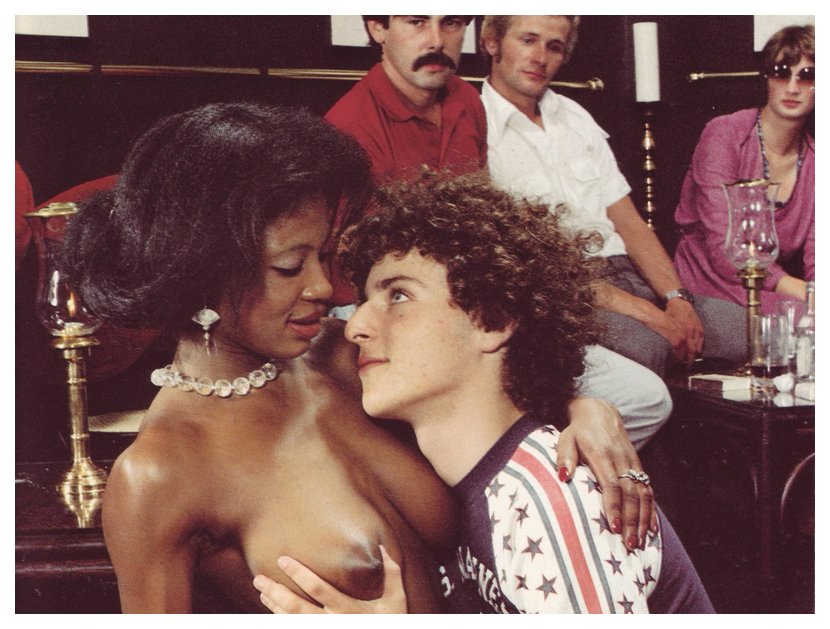 I do hope he's not the jealous type, though. This orgy is not for forming monogamous pair bonds! In fact, as soon as he gets his ebony beauty completely naked and down on the floor, she beckons over the barman so she'll have something fun to do with her hands and mouth.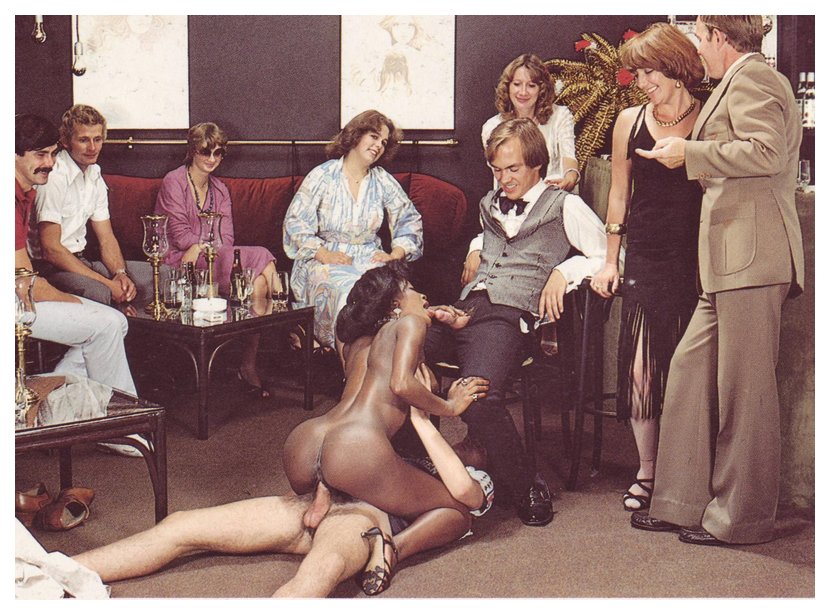 Note the owner's wife, watching from nearer than she needs to be and clearly into it. She's got a plan for the friendly girl on the floor, and all it takes to put into practice is a meaningful searching look: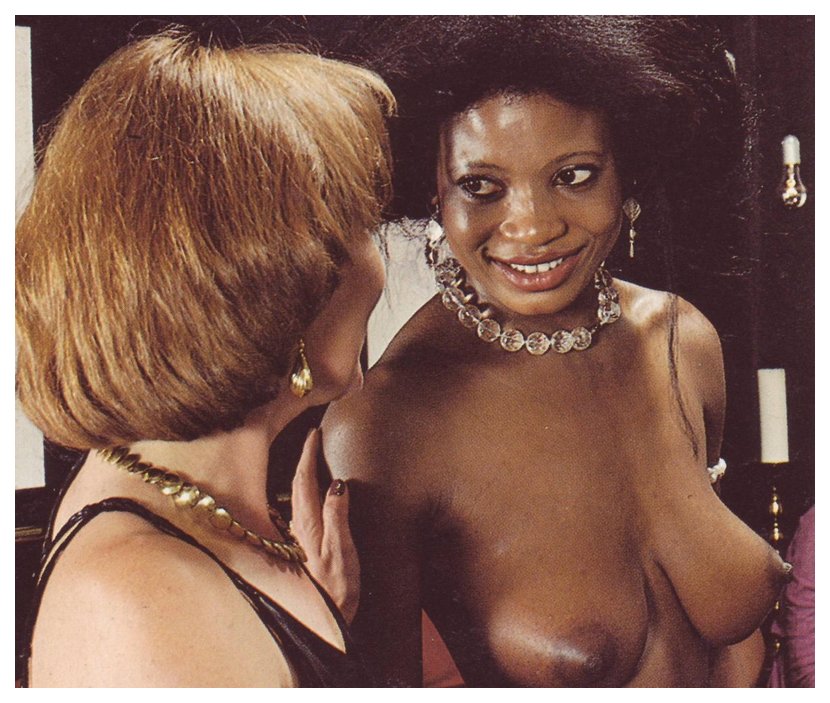 Boom! She has a new friend, I think. Fortunately, her husband and the big boss of this whole shindig won't mind whatever she does. After all, this orgy party was his idea in the first place, and why else did he serve all those gallons of bubbly booze? As long as he gets to watch, he's cool: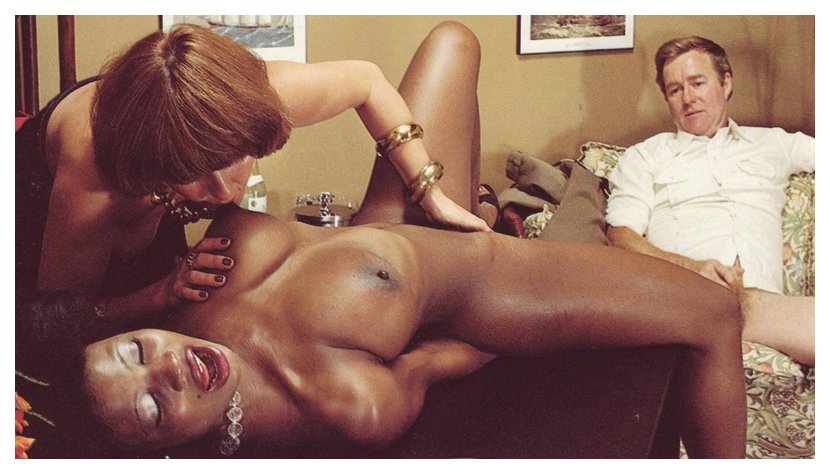 It remains the case that an orgy is no place for pairing off. I mean, if you wanted to experience multiple pairs of people fucking in the same room, you always had that option of attending a suburban swingers party. No, a proper orgy offers sex in novel configurations. So, the current attendees being sufficiently willing and adventurous, why not start by getting all those pussies lined up for sampling and comparison?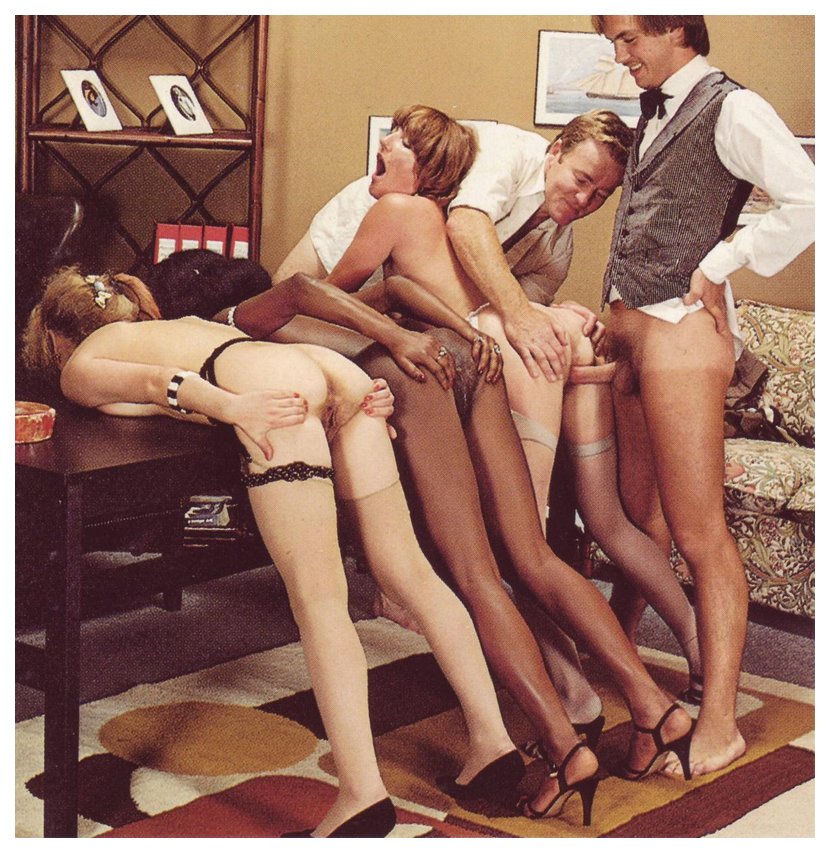 The boss is definitely into that! In fact, the dude seems excessively enthusiastic about being helpful, in a very hands-on kind of way, as the barman works his way down the line of ready pussy: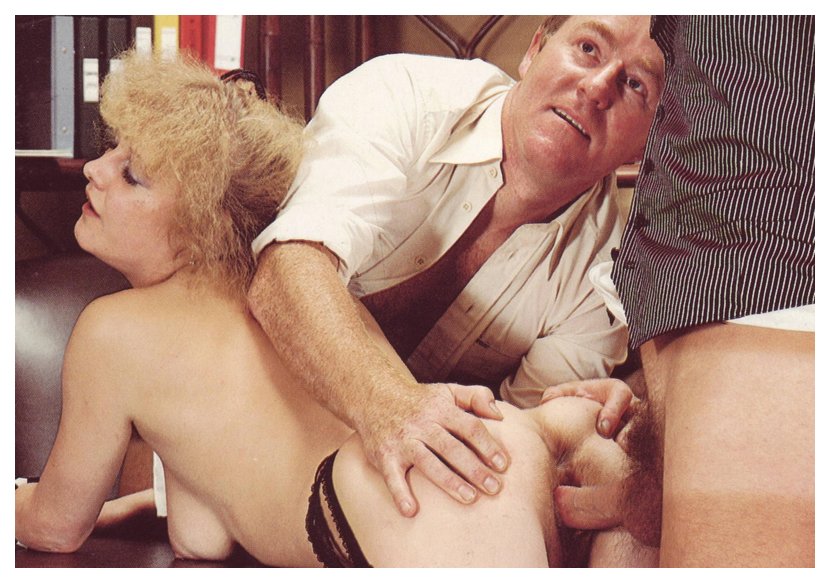 Indeed, it strikes me that the barman is having a particularly good night. Even back in the disco era, it probably wasn't every night that a man could see rows of naked dance hall girls lined up on their knees for a turn at sucking his dick: