I might be new to Erica Candice, but boy did I just become an instant fan. And yes, it is all due to those ridiculously amazing tan lines Erica sports. I do not know at which part of the world you are located, here where I am, it is freaking hot as fuck. Meaning, tan lines are very in at the moment. However, if it is cold and rainy and just fucked up all the time where you are, let Erica spice things up for you and make you feel warm.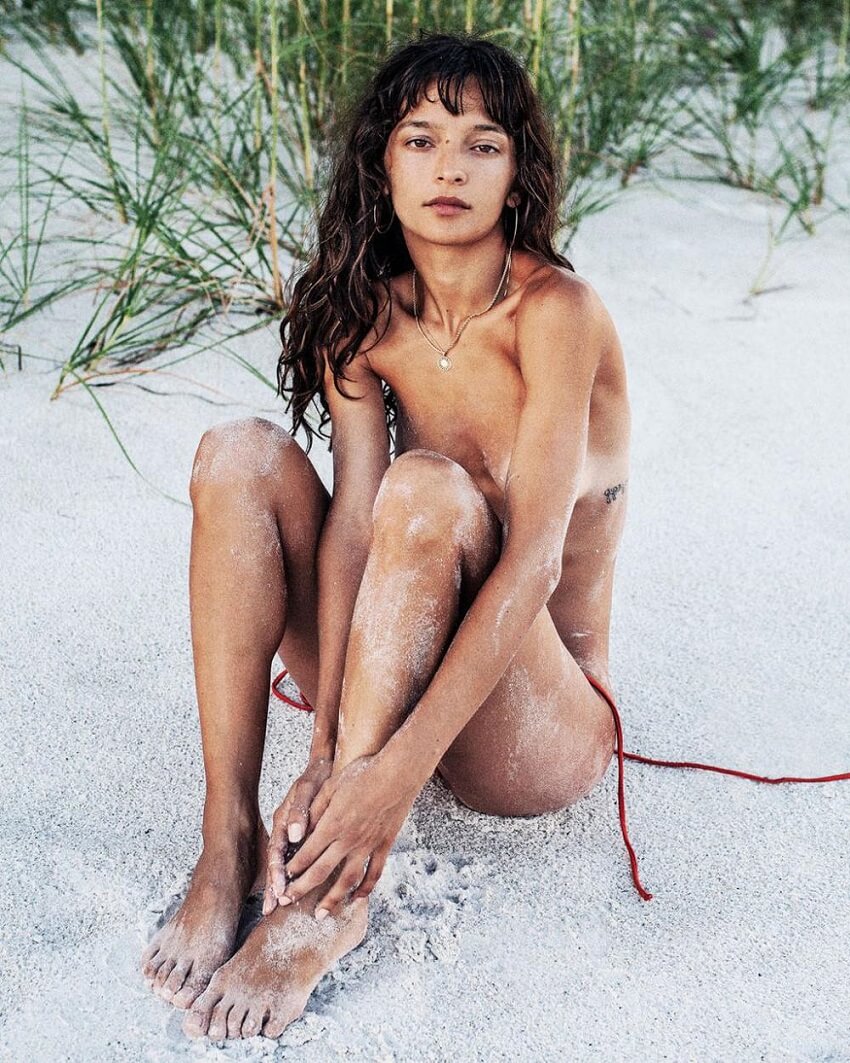 After stumbling across these nude and topless photos of Erica, I went rushing getting everything ready for this article. You need her in life, like this very moment. A pair of perfect boobs, a delicious ass and an overall slender body will have you hooked immediately. Oh yeah, Erica Candice is a babe who is not afraid to take it all off. As a matter of fact, and being a yogi, she likes to wander around nude. Eve's costume is definitely her favorite.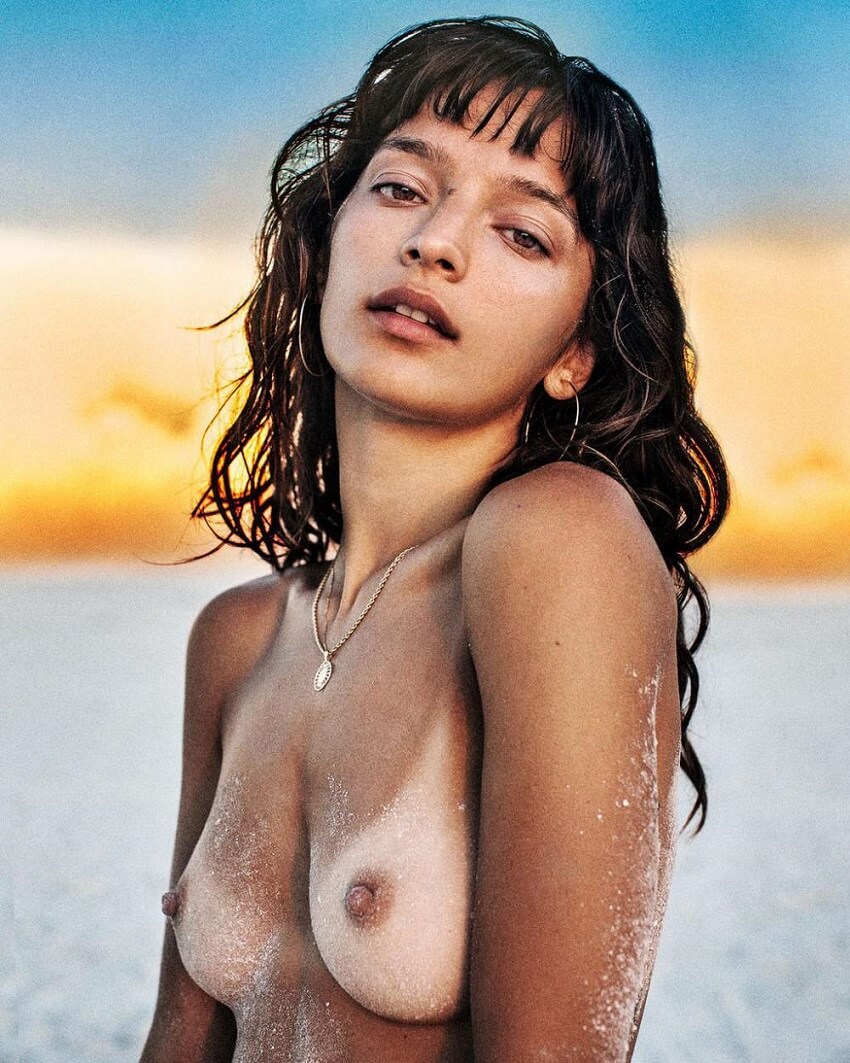 This pretty beast has tan lines for miles. Me being a big fan, I am still drooling and being all excited about Erica. In case tan lines aren't your thing, trust me, this is about to change right now. Thanks to Erica, you just unlocked a whole new horizon of amazing sensations. Her boobs and her sexy ass, as well as her nipples, will do your body and mind good. Her sexiness goes through the roof, and it is you who gets to enjoy it to the fullest.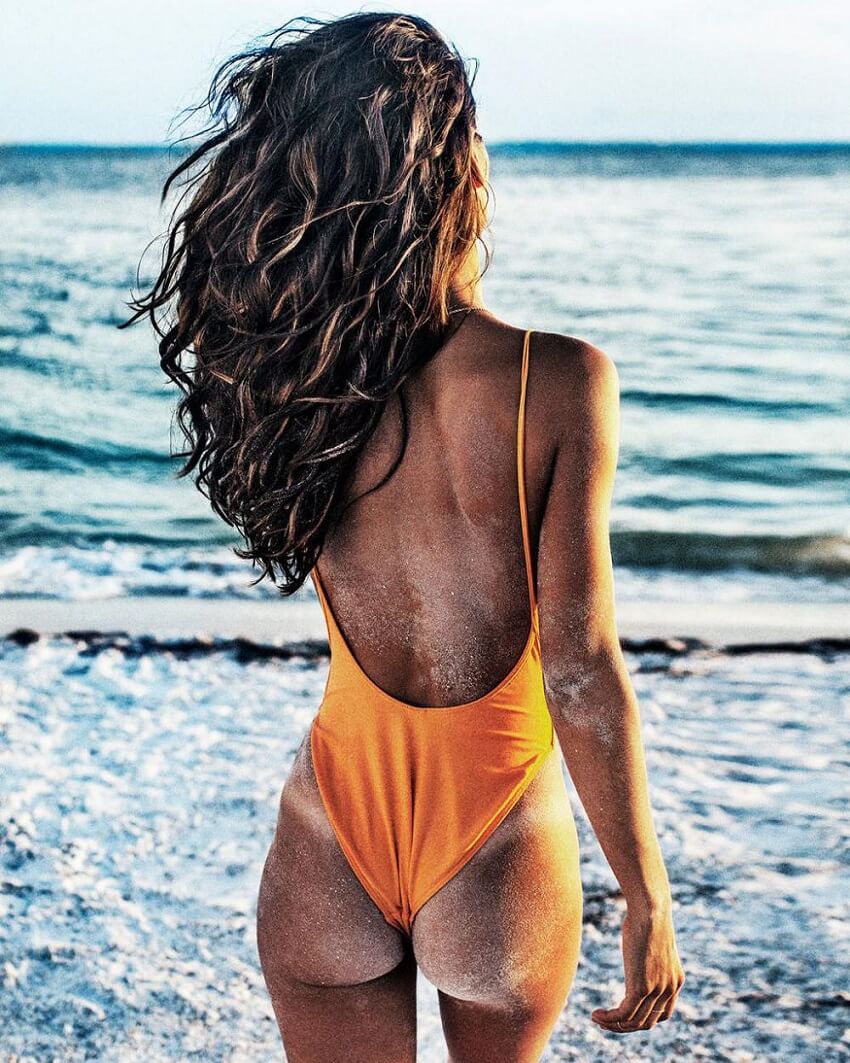 Cory Vanderploeg's work is all about simplicity. A girl, a camera and his talent, that is pretty much it. Coming from the film industry, the cinematic touch can be sensed in all of his photo work. The photo shoot took Erica Candice and Cory an hour on a deserted beach. It all began with the rise of the sun and then it was Candice's smoking hot frame who did all the talking. Of course, the changing colors of the sky played a big part at perfectionating the story, too. And then it got all featured on the C-Heads Magazine.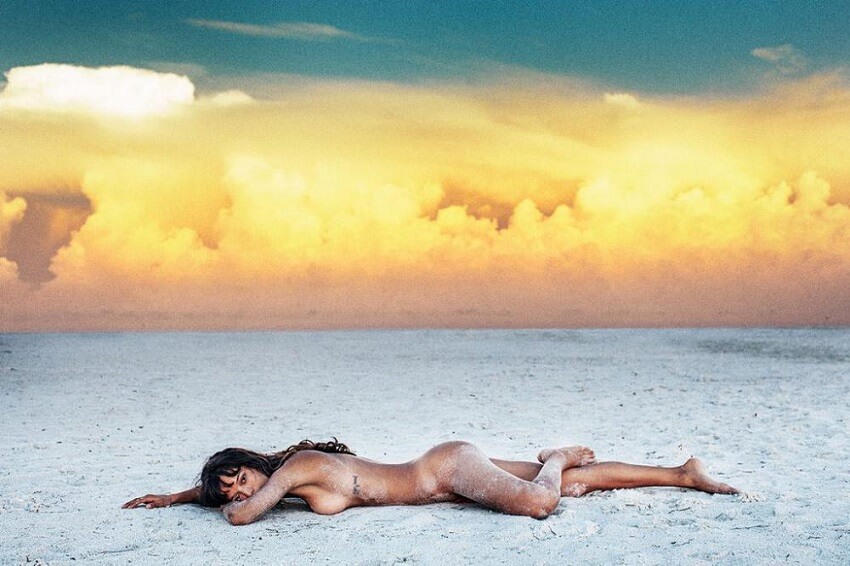 Sometimes, you just can't help yourself but stare at Erica Candice's tan lines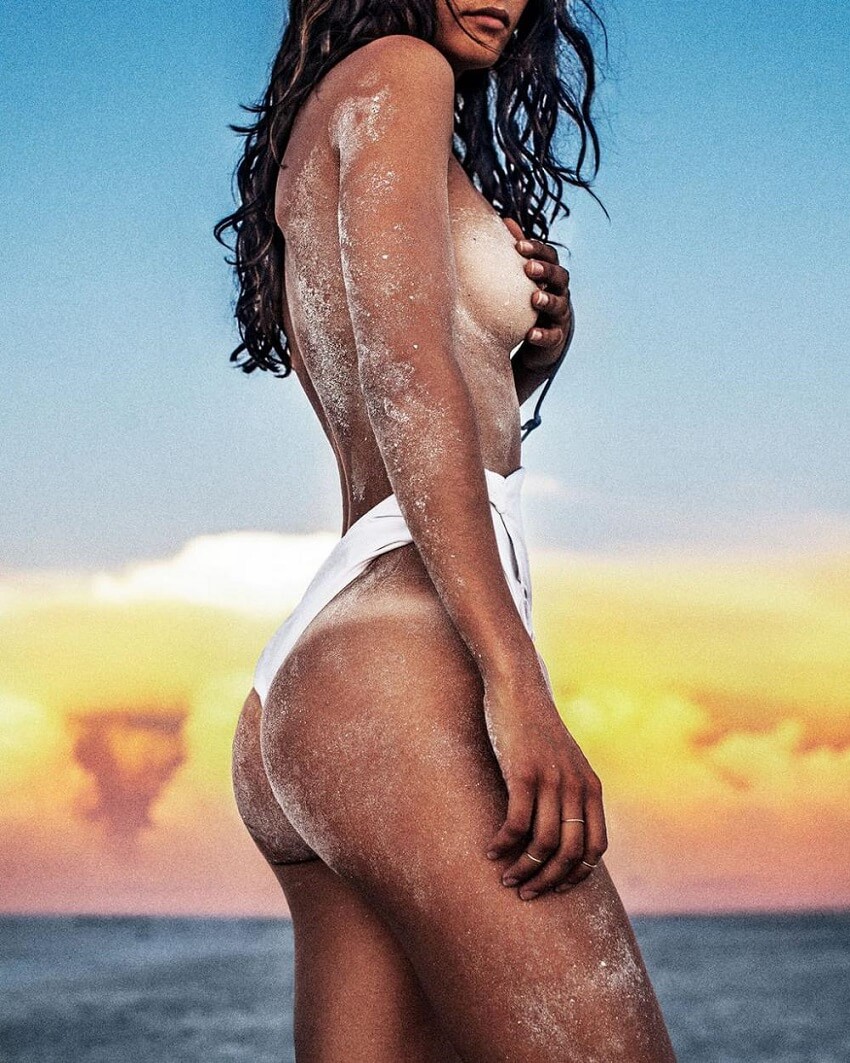 To do you a favor, we also looked deeper into Erica's Instagram profile and picked a few extra pictures. Instead of wasting your time watching the new season of Game of Thrones rather watch nudes. Sure, there are nudes in the show, too, but those do not come close to the nudes you see posted on the Vporn blog. Each and every time you visit us, we will have something fresh for you to benefit from. In this case, it is tempting model Erica Candice. You can never go wrong with any of her visuals. Either clothed or fully naked, Erica knows how to play the game and be as professional as possible at all time.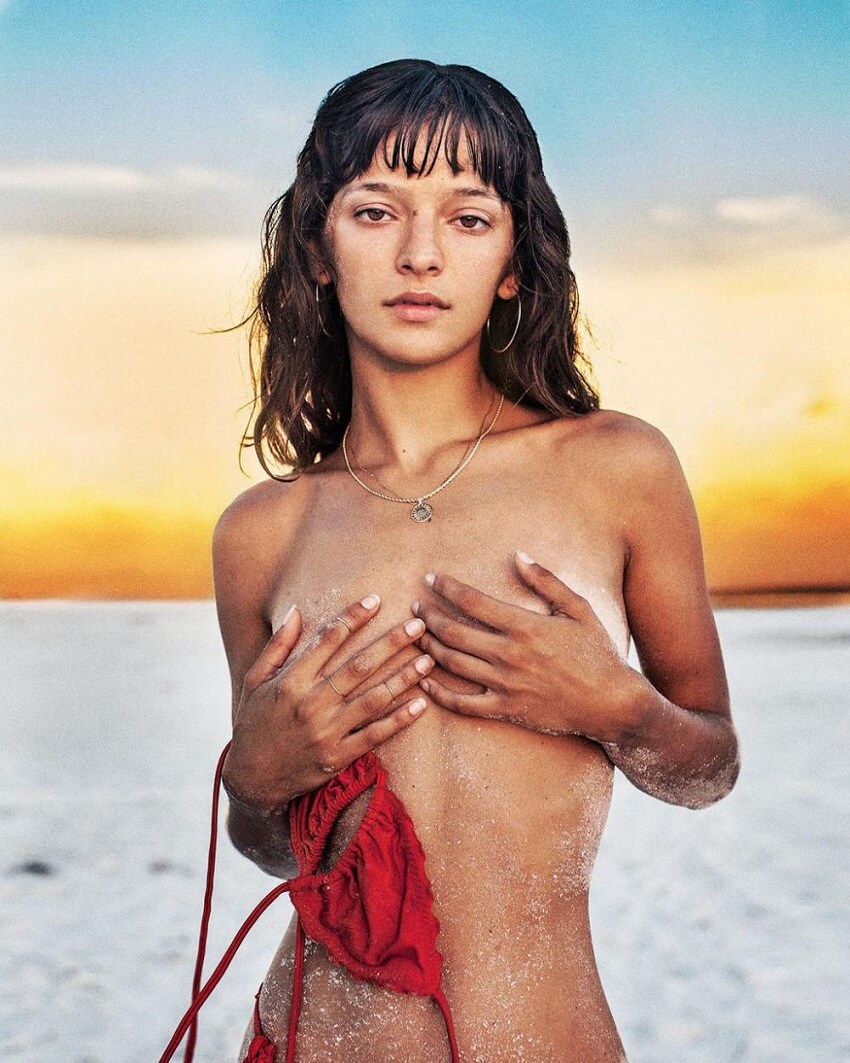 I believe we came to the point when reading becomes useless. Images as hot as these tell you more than a million words. Just use your imagination and let all the rest follow.