There are times in life when your lover goes on the offensive with a foot massage seduction tactic. Everything left for you to do is, raise a white flag, and admit defeat.
Enjoying the morning together, Jessica Lincoln and her boyfriend are just about to start their day when a much dirtier and seductive taught crawls inside of Jessica's head. It gets her into doing something that will definitely wake both of them up.
Approaching him with lust in her eyes, he gets where things are heading, and just sits patiently. Boyfriend waits for Jessica to get that slender little frame in bed, where a world of pleasure awaits her.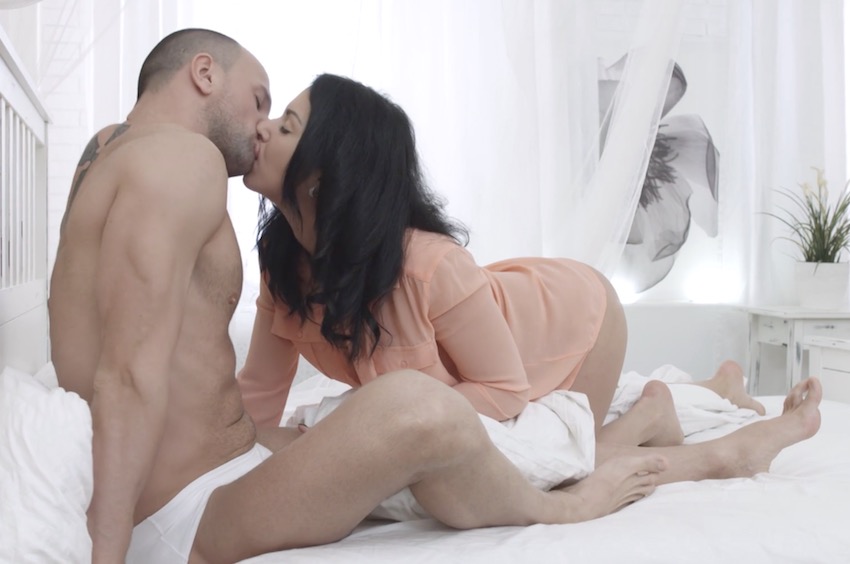 The foot massage seduction game Jessica possesses is strong. The moment she begins touching him softly with those tender little fingers, his manhood starts pulsating and begs her to come a little closer.
Accepting the invitation – blouse unbuttoned – her slow movements have an aphrodisiac-like effect on her man. He starts to get rock hard and ready for a great morning wake-up routine.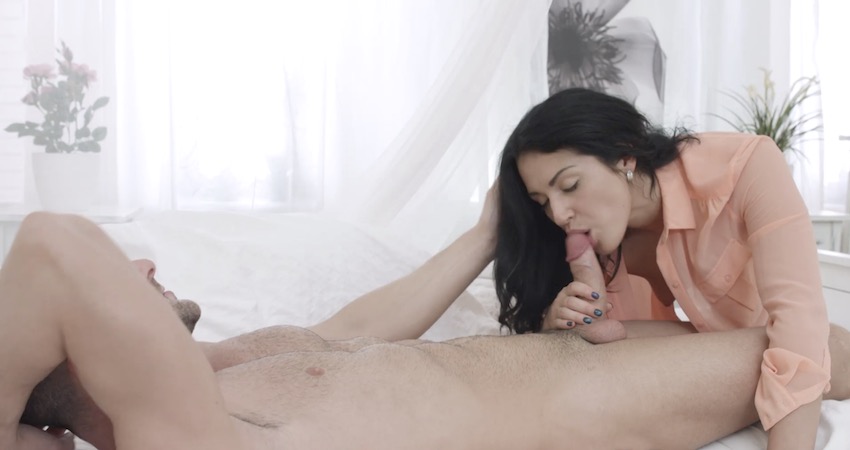 Sliding the pants off of her buff guy, brunette babe reveals his throbbing penis. She immediately begins handling it with her tender lips. She puts it deep into her mouth, gagging herself, and getting a little smirk of delight across her pretty face.
The foot massage seduction was successful. The two lovers, on the bed, now in a position where she gets her pussy licked by a handsome guy is getting a new dimension of erotic substance.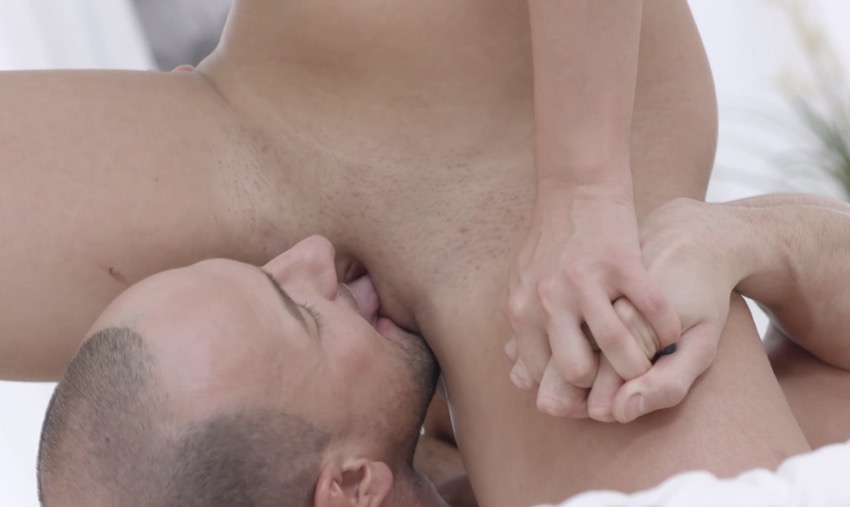 This leaves the raven-haired beauty speechless. As Jessica's inner satisfaction turns into its acoustic equivalent, their howls of euphoria start getting a louder expression. In a matter of seconds, the horny girl is on her back, feeling the full force of her boyfriend's big cock impaling her tight little pussy. Before she could close her eyes and enjoy the moment, he turns her sideways and continues fucking her while the morning is still young.
Getting in a doggy style position the moment for her tight little asshole to be destroyed has come. This gentleman is not wasting a second waiting around.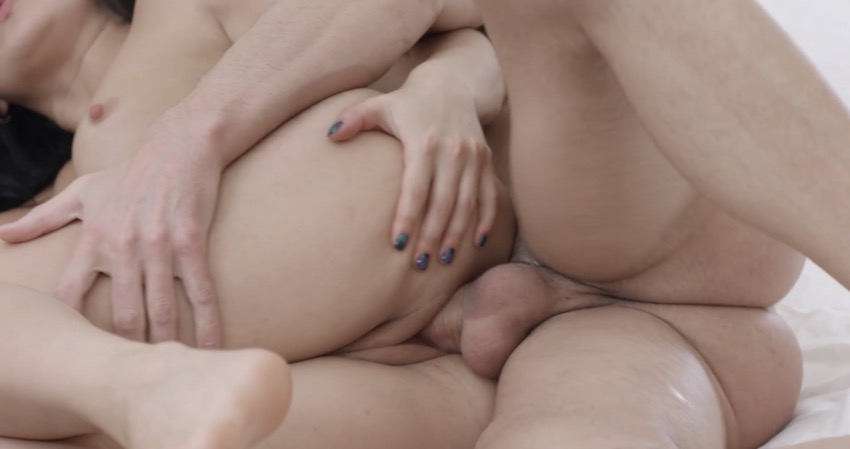 The guy plunges his thick cock into her tiny backdoor. He makes her yelling and begging him. She wants him to continue to abolish her tiny ass in any way he wants to.
Jessica finds the strength to pleasure her pussy while he keeps fucking her in the ass. When turning her back on him and sitting on top, she creates a situation where her legs are open. Indeed, her pussy is screaming for her fingers to go deeper. Needless to say, her ass is begging her man to go faster.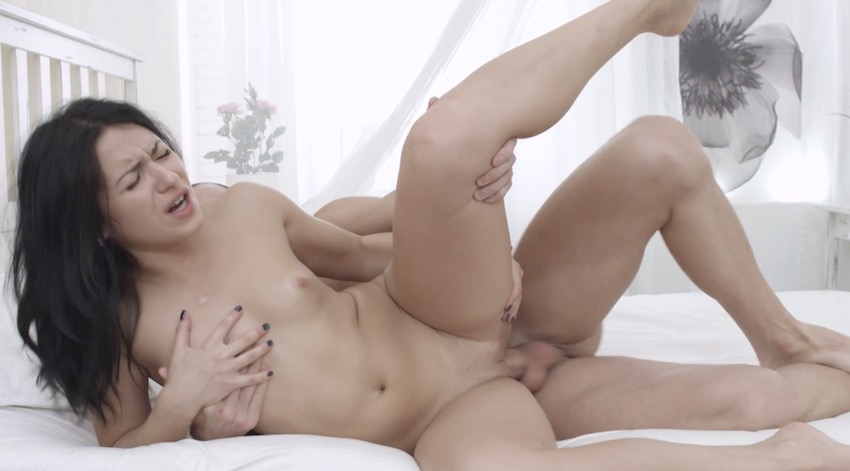 To finish things off, they get off the bed and continue their little anal exploration game on the chair.
The tight babe enjoys every second of his big cock in her backdoor. The guy thanks his lucky stars that this is happening, and they end things with an explosive cumshot all over her face.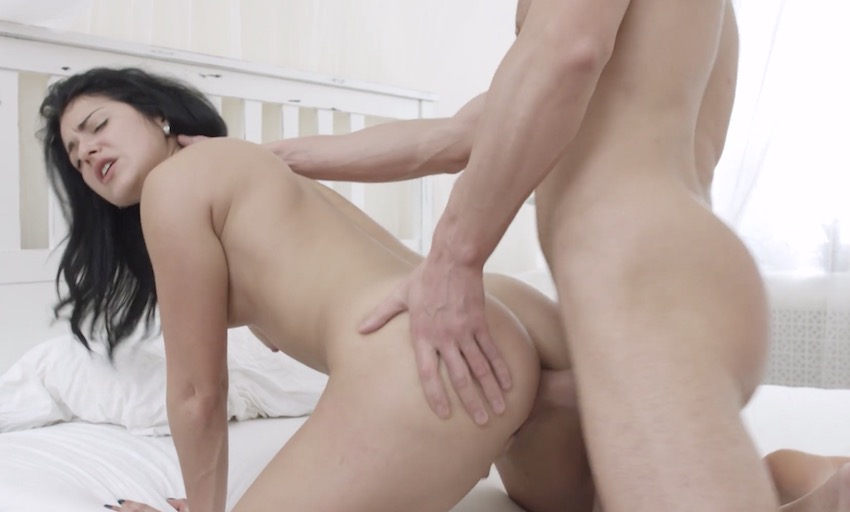 We can say for sure that this foot massage seduction game came to a happy ending, and so do our two love birds.