What was once on your bucket list is now very possible: you finally got the chance to fuck Abella Danger in her pussy and in her asshole, thanks to her Fleshlight.
The award-winning pornstar just got crowned the youngest Fleshlight Girl. Abella told AVN that she cannot wait for fans to tell her how much they enjoy fucking her. And you can be one of them, too.
Not only in the vagina, but you can also now smash Abella's butt as well. How exciting does that sound? You and Abella in the room fucking and having the time of your lives – pure awesomeness.
Both sex parts, cock wallet and stinky are at your service from one of the top-selling male pleasuring sex toys, Fleshlight.
The front is called "Danger" and the back "Zone."
Combined they give you "Danger Zone." Just the ideal name for someone as vivid and energetic as Abella Danger is.
Up until this very moment, you got to watch her fucking and sucking and going wild in front of the camera. But now, you can bring things to an entirely different level.
Instead of watching Abella have sex and play with yourself using your hands, fuck Abella's pussy and ass. Ass to pussy or pussy to ass, whatever feels right for you. Not only that, but go as hard on her as you want, no one is there to stop you.
With the Abella Danger Fleshlight available, you can now enjoy her muff and stinky forever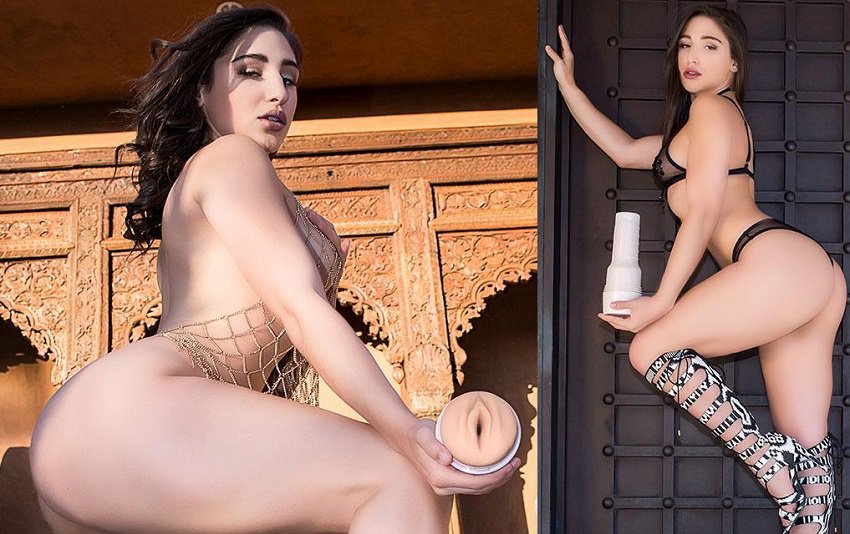 While Abella does not know how to express her happiness, we all know that all of her loyal fans are just as excited as she is. Or maybe even more. After all, it does not happen every day that you get a chance to smash such a young, yet experienced, girl. To let you understand her euphoria, Abella says, "I had actual tears in my eyes when Fleshlight asked me to be a Fleshlight Girl. Like are you kidding?!"
You will not believe how realistic "Danger" is. The moment you insert your boner in the sex toy, it sucks you in and takes you on an epic journey of pleasure and satisfaction. Fleshlight blended all their top-notch textures into one to ensure you the best Abella Danger experience ever.
No porn video of hers can come even close to the sensations you will undergo while penetrating the va-jay-jay or the anus. It all gets to level 11.
Wrapped tightly around the girth of your penis, "Danger Zone" is all you ever wanted in Abella. But she does not let you fuck her once, not even twice or three times. You get unlimited opportunities to spend intimate moments with her.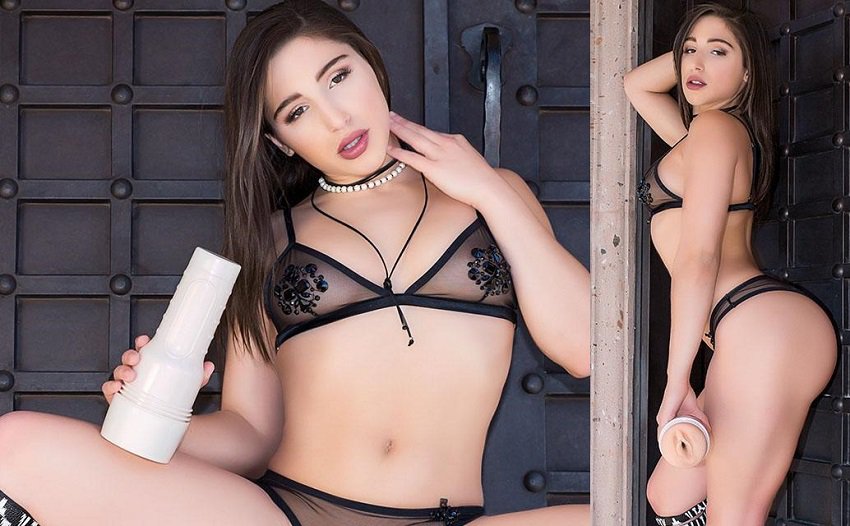 Are you ready to bring the level of your Abella Danger addiction to an entirely different degree? I know, I should not be even asking such questions. It is always a yes.
The time has come for you to experience Abella and her insights. Her soft and juicy pussy, as well as her tight butthole are ready to tease you and please you. Will you first lick her or straight up lube your cock and nail her hard?
Feel free to buy The "Danger" and the "Zone" separately for 69.95€ each or save 16% by purchasing the Danger Zone Pack. Or even move up a few levels and enjoy the Top Gun Pack for 169€.
Just imagine that incredible ass sliding up and down your shaft while you get to spank her and make it go red. The tightness makes you go wild and your cock throb and fill with fresh semen. Just while you think about taking it out, you insist and creampie Abella Danger with a massive load of spunk. How did that feel?