Before we go into details, I am sure many of you will ask why the fuck am I even posting this girlfriend watching porn prank. You know how it goes, sometimes things are so stupid/bad/foolish that they end up being good. Kinda. Not really.
More likely, because I was seeing the title and the thumbnail for several weeks in a row now and I kept on refusing to click on it up until this point. YouTube finally got me, and I feel weak.
The girlfriend, whose name is Lesly, watches porn in the living room on the floor. She does not hold herself back at all and has the speakers turned on so we can clearly hear all the love sounds. That is how she likes to enjoy the naughty content. No headphones, let the whole apartment, neighbors, too, hear her what she is doing. After all, who says watching porn is bad for you. Nothing wrong with it.
Without knocking on the door, her boyfriend, Ricky, walks into the room and says in shock, "What the fuck are you doing Lesly? Are you fucking serious?" Lastly, he asks her if she was watching porn. And the response follows that no boyfriend probably wants to hear in his relationship career. Ever. It is because he does not make her wet anymore. Burn!
The biggest two and a half minutes long drama goes down. I am sure it will leave you speechless. It definitely left me. Obviously, not because of her watching pornography. As a matter of fact, I salute you, Lesly. More or less because his reaction is just half-baked.
The funniest part is when she tells him that he does it, too, and he does not even want to comment. Boy oh boy, Ricky, that's the weirdest thing I have seen in a while. She even caught you watching it.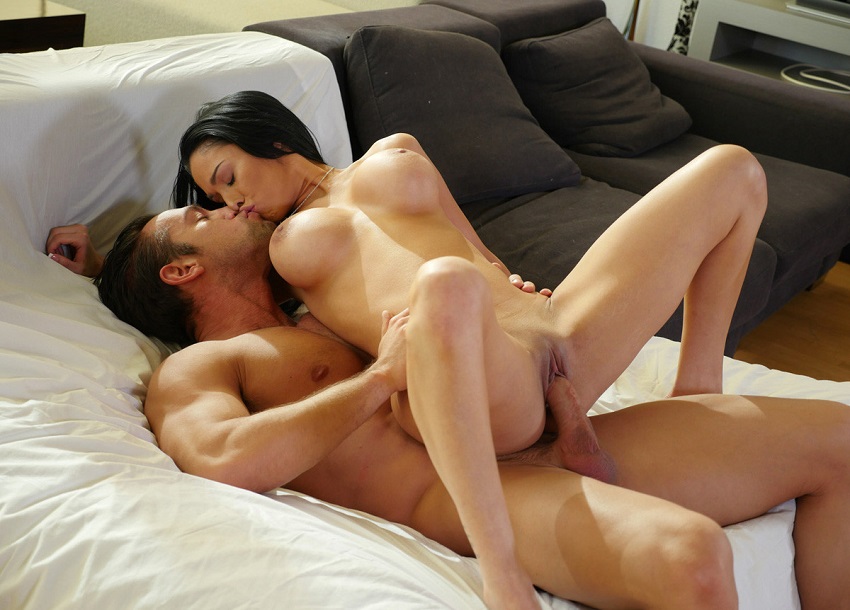 Either it is all played or not, I don't know. I actually hope it is. Seriously, would I guy really react like this when catching his girl watching the XXX material? I highly doubt it. You know what would happen, he would silently join her, and they would continue watching the explicit video together. Watching other people having sex on camera will slowly arouse them, and they will end up having the best fuck ever. Yes, that is exactly what would happen.
The best thing about this whole girlfriend watching porn prank video are the comments. I don't remember when was the last time I read so many positive comments on YouTube about porn. To be frank, I believe this is actually the first time that the majority of people are so supportive. Yes indeed, there is nothing wrong with watching porn and you know it.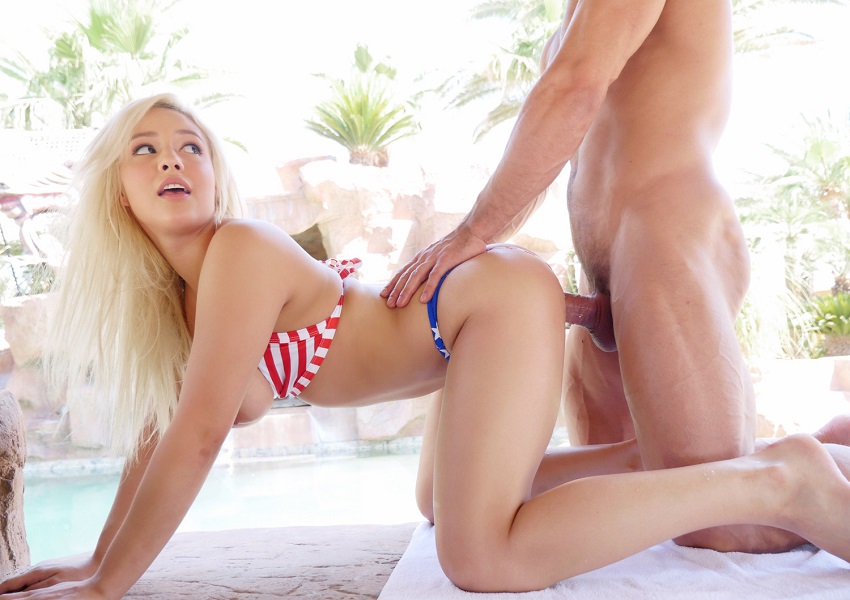 That said, I won't make this article mainstream at all. I will add porn pictures and porn videos along the text so you can later enjoy it on your own or with your partner.
We all know porn is not harmful to couples. Even pornstars know it and even recommend couples to watch the adult films to spice things up between the sheets.
::
I am not 100% sure, but this might be my only Ricky & Lesly Pranks post. That said, watch the caught masturbating prank video below.

Truly, this one made me laugh my ass off.