It is New York Fashion Week and blonde and skinny babe, Haley Reed, is ready to get some interracial fuck in. There are a ton of things to do but there is one particular thing at the top of Haley's priority list.
You already know what that is.
That something is a meeting with the black guy, Julio Gomez, she previously hooked up with in London. The thought of sucking his big black cock dry and have it drilling her again and again is the main reason Haley is excited to be in NYC this week.
Every lady would understand Haley and her wild excitement to hang out with Julio again.
This guy has a massive cock which she can barely hold with both hands, but she's determined to take all of it inside her again.
The time has come to pick it up where they left off.
Blonde Haley Reed is ready for the big black cock
Muscular and tattooed stud, Julio, sends Haley his exact location and off she goes in the iconic yellow cab.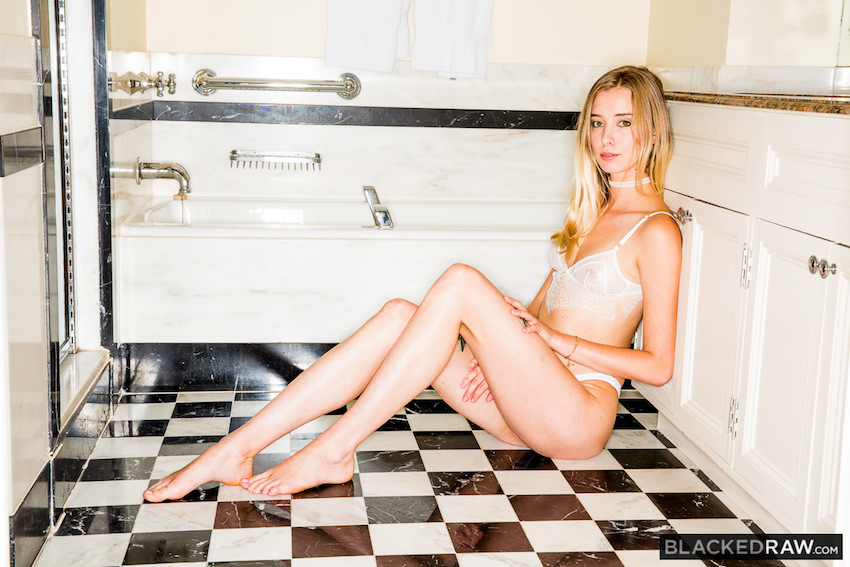 Over at his place, the not-such-strangers anymore, Haley and Julio do not waste any of their time. Instead, they go straight to the point, enjoying each other to the fullest.
It all starts with succulent kisses and loads of touching. His hands are all over Haley Reed's thin body what makes her feel safe and secure. But her pussy and mouth, well, that is something we still need to get there.
When doing their thing, an idea comes to Reed's mind to get some private amateur-ish filming done on her smartphone. She picks it up, hands it over to Julio and lets him film her ass while he is firmly squeezing those tiny butt cheeks.
There is more.
Of course they do not end their secret meeting with just kissing and some touching.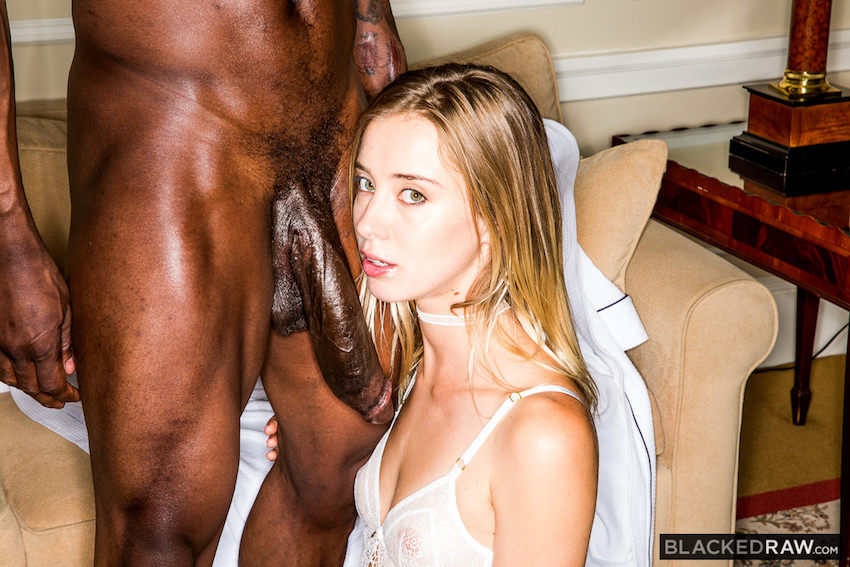 Lovely lady, Haley, turns around while Julio keeps on filming her with her phone and starts to undress.
She pops her small boobs out, kneels down and is absolutely blown away by Julio's massive cock. It is bigger than her forearm! Just look at the size of it and be left in shock for days to come.
When she finally catches her breath again, Haley goes all in, wraps her hands around the enormous shaft and approaches it with her warm mouth.
Will it even fit?
Young and adorable Haley opens her mouth as wide as possible and inserts the meat. Surprisingly, it fits! However, it sure does not suit her throat so no deepthroat this time.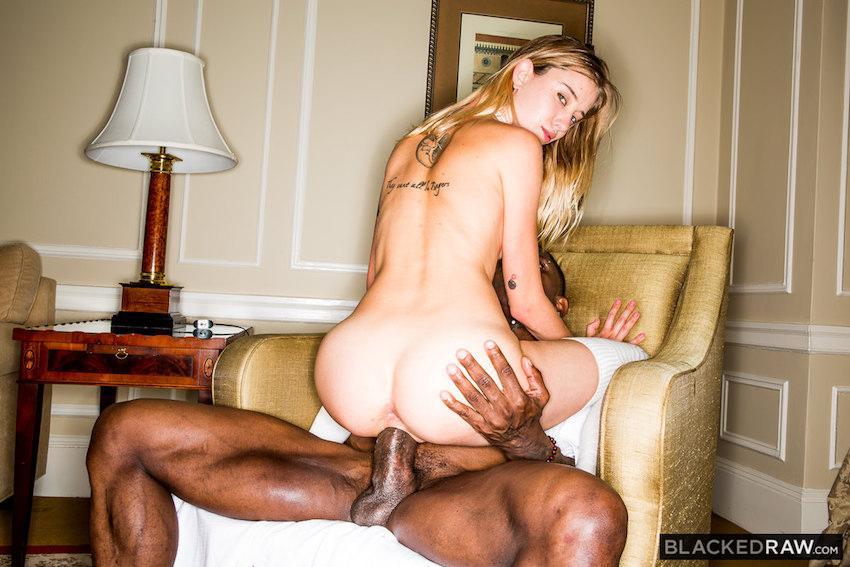 After a long, fulfilling and mouthwatering blowjob session that involves a lot of spit (Haley even toses Julio's salad), Reed is as ready as ever to try the BBC out with her juicy pussy. After the appetizing head, her vagina sure is dripping wet.
Only for a short moment, Haley Reed struggles once she climbs on top but shortly after, Julio is almost balls deep inside of her. I know, right?!
Their New York Fashion Week fuck experience continues with loads of action from the front and from the back. Both enjoy it a whole bunch and so will you, that is a guarantee.
At one point, Julio smashes Haley so hard from behind, she thinks she will not take it anymore. However, she handles it like a champ and finishes the sexual encounter with one last blowjob attempt until Julio explodes with a massive load.