Girls, if you haven't yet performed a proper footjob on your partner's dick, this is the video for you. As a matter of fact, even if you did practice it already, getting a few extra tips and trick to perfect it won't hurt.
We already learned and educated ourselves about the best blowjob tips so it is time for us to learn something new.
Like I always say, who better to ask about sex tips other than a porn performer, right? These are the professionals with years of experience who know exactly how things need to be done.
Still, it might happen, even in the case of a pornstar, that she has not tried something yet. Can you believe it? You see, adult film actresses are as human just as you and me are. They are constantly evolving and becoming better people.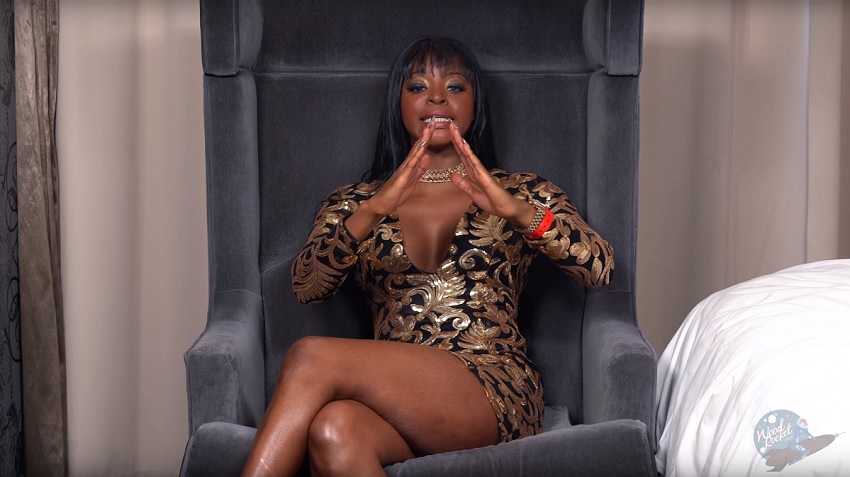 For your information, poor Aubrey Sinclair has never in her life given a footjob.
When it comes to a perfect footjob, surprisingly, there is not that much you can do and you will quickly get to the level of a P-star. And you will all learn it from this web episode of Wood Rocket's "Ask A Porn Star."
First and foremost, you better have your toenails polished and pedicured, says Mocha Menage. You do not want to leave him in pain.
Second, make sure both your feet and the penis are well moisturized. Add (baby) oil, lotion or even coconut oil all over both of you before you begin with the feet show.
However, instead of lube or oil or whatever, Leya Falcon uses a ton of spit for a perfect footjob. Test it and see what works best for you.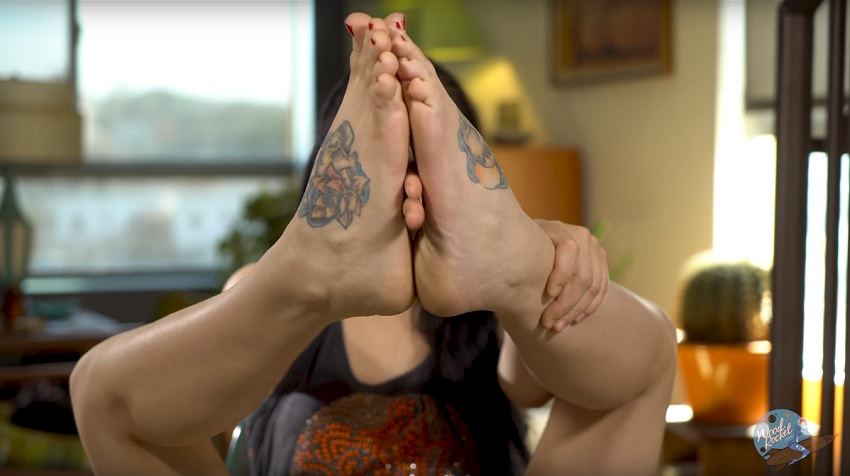 Third, just like Abella Danger is, be passionate about it. Everything can be done right if you do it with passion and Abella could not be more right about it.
Fourth, to create an inviting foot vagina and fuck the stud with it, it is highly advisable for you to be at least at some level of stretchiness. Everything will feel just so much better and will flow more fluently. You got to trust what a pornstar says. At least do some feet stretches and you are on the right path to perform an amazing and fulfilling foot fuck.
Last but definitely not least, a foot job is also a nice leg and abs workout. The always smiley Riley Reid says she feels the more exhaustion in her core. "That's the reason why I have a six-pack because I give so many footjobs."
According to Riley Reyes, giving a perfect FJ is mostly hard as a matter of stamina (leg workout!). She suggests changing the position of your feet as much and as often as possible. Plus, feel free to support your legs with your hands. "I'll support my calfs so I get the little curved feet to bounce. Get a good rhythm going 'cause you don't want an arhythmic footjob, that's just sad."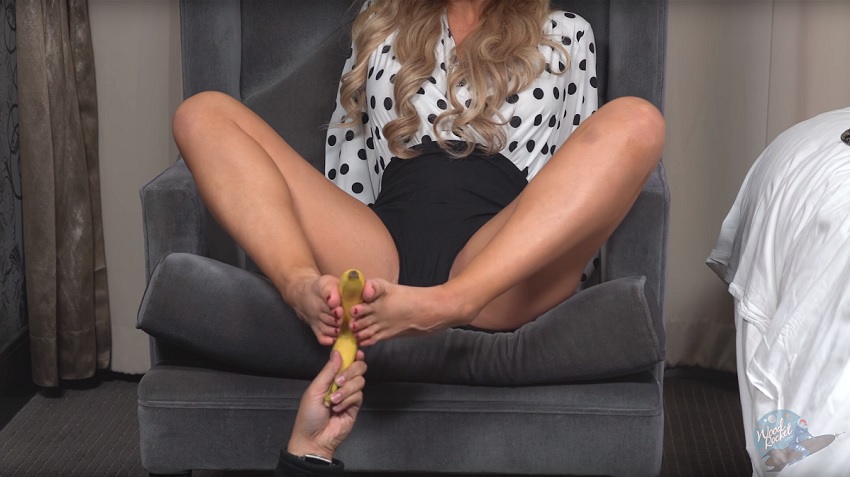 While the majority of pornstars are into foot sex, tattooed pornstar Lily Lane is quite the opposite. She likes ball busting the most and there is no way you will find her rubbing her feet on a guy's schlong.
Imagining a dude fucking the foot vagina might be odd AF, however, what are we do to if it feels good.
There just is something in girls' feet that makes every man horny and aroused.
Ladies, surprise your fellas with some foot fun and make them feel the luckiest people on the planet.