When Melina Mason appears on your screen, you better drop everything and dedicate 100% of your focus to her. Well, you might want to have a bottle of lube and some tissue paper at hand, you know, just in case.
Wearing sexy pink sleepwear, Melina looks better than ever. What's best, she does not even need to show any of her assets, and she will probably help you grow a boner easily. Yes, that good is Melina at seducing a guy or a gal.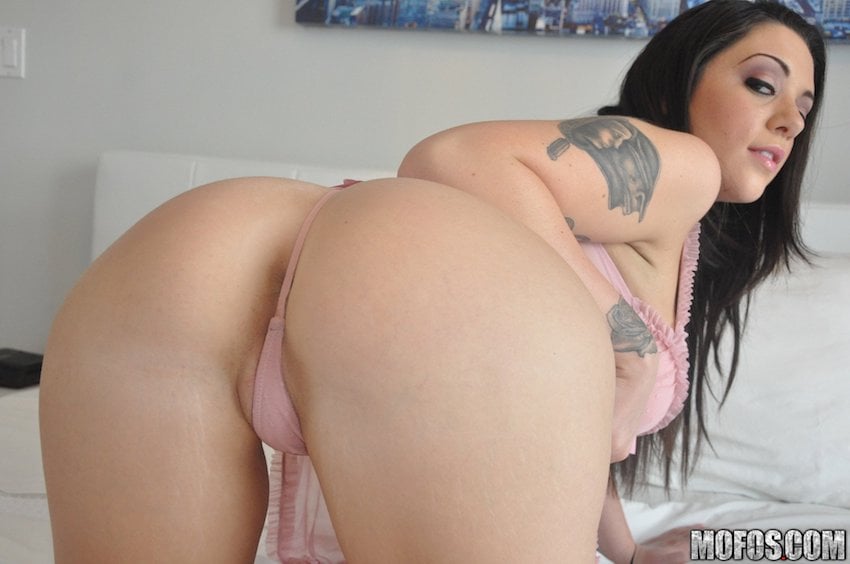 All she needs is to move her tempting body left and right, back and forth and talk dirty to you. That's it! And if she begins to touch herself, your cock starts to throb immediately.
That is exactly what Melina does. She throws down a secret show just for you. Just as much as she likes receiving surprises, so does Melina like surprising you.
Without hurrying, Melina Mason gives you a peek here and there at her big and fake boobies. Those are of the perfect size, ready for your hand to squeeze them firmly. But not just yet.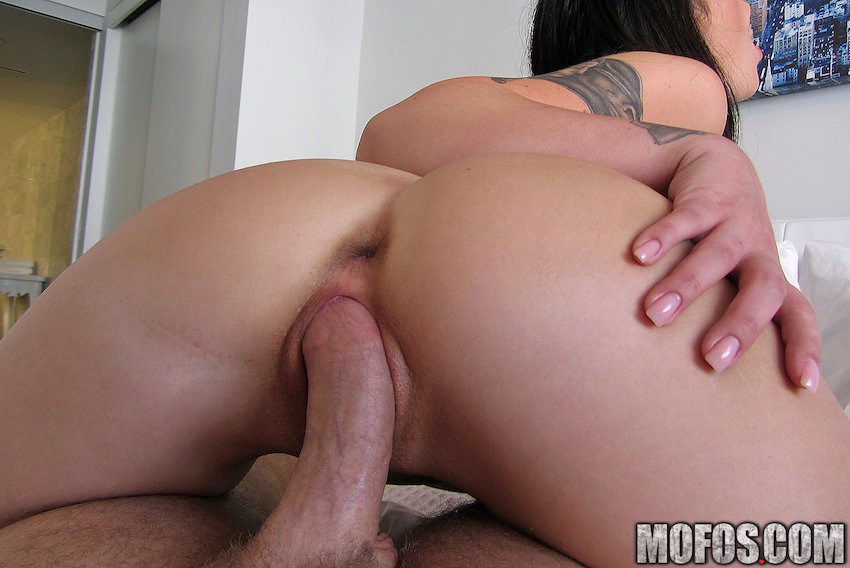 In the most enticing way, Melina strips out of her sexy outfit on the bed, giving you a better look at her body. It is magnificent. From her pretty face, brunette hair and the winning pair of breasts, to her lips, hips and, of course, the round ass, everything on Melina is just phenomenal.
After a good warm-up, are you ready now for something extraordinary, Melina has ready for you? There is no need to ask such stuff, I know, but still, I am just trying to be a good fella.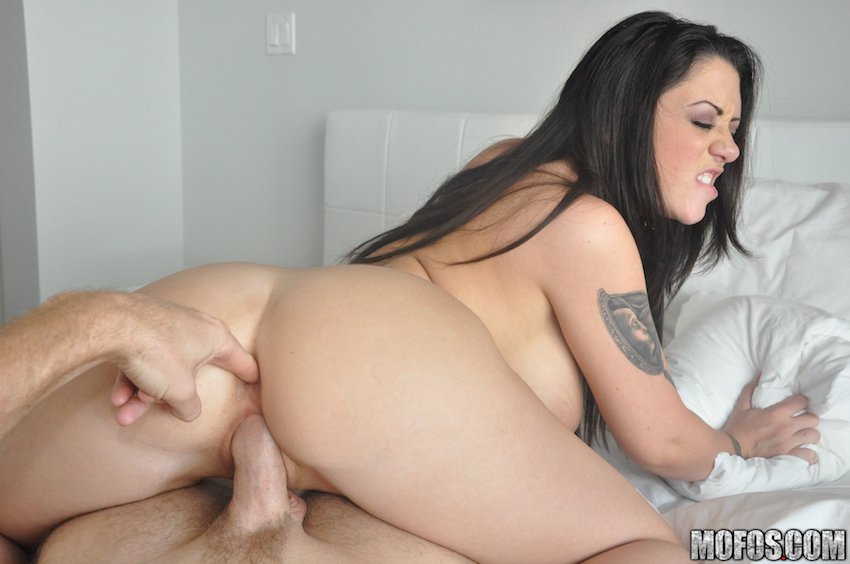 From the exclusive and private solo session to something so amazing, your eyes will bulge and your spine tingle.
First time anal sex for Melina Mason is pehnomenal
Busty Melina approaches your cock with her hands, grabs it and offers you a blowjob like no girl ever treated you to. What this tells you is that Melina always makes sure she is the best and makes you remember your encounter with her for months if not years to come.
She could not be any hornier than she is this very moment. After sucking your dick right, Melina Mason climbs on top and starts riding you with her juicy and shaved pussy. At this point, Mason realizes how well all is turning out. Exactly how she planned the entire situation.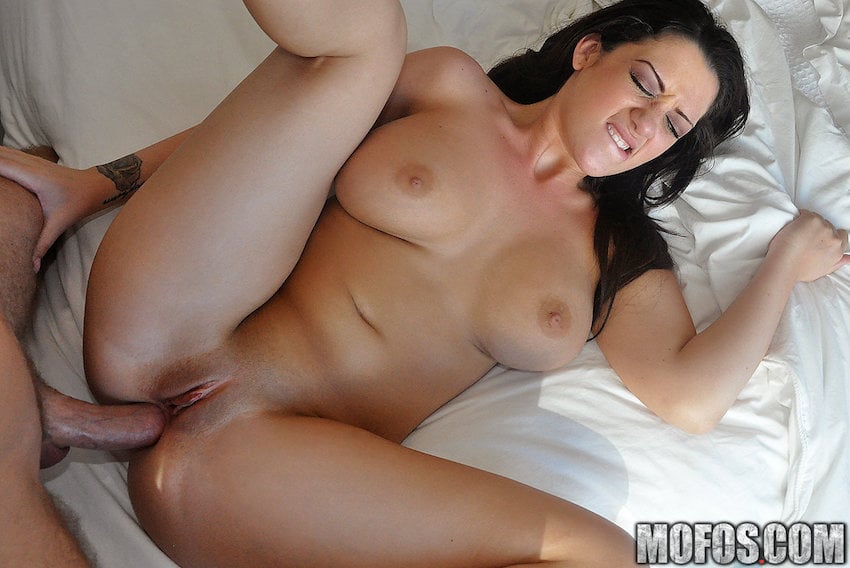 Still, there is one last gift that Melina has prepared for you. Today, Melina Mason is finally ready for her very first anal sex. Can you imagine? After all this time, she will finally let you fuck her anally like you always fantasized. Dreams do come to reality!
When fucking her vagina vividly, her asshole starts to loosen up and becomes ready for the finger. Watching her ride you in reverse while you get to finger her butthole is something so unbelievable you need to pinch yourself to see whether are dreaming or not. It is all real.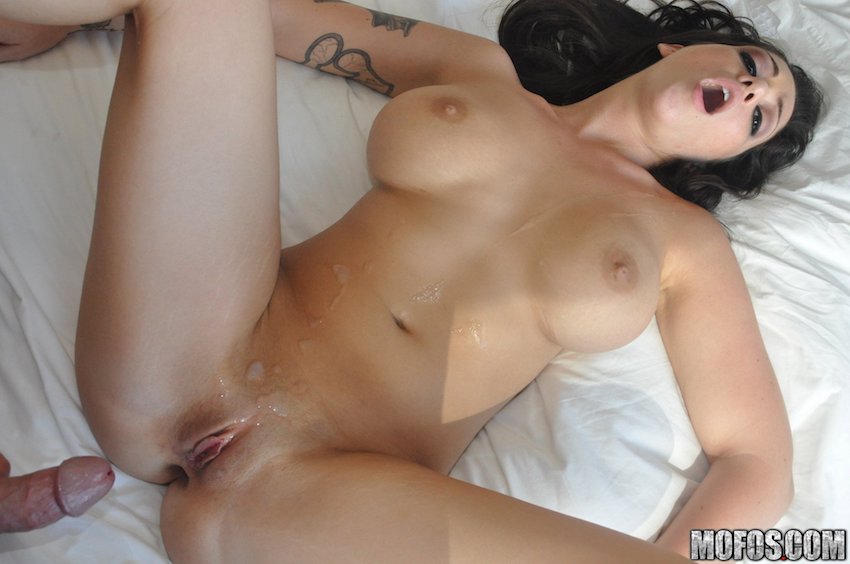 Finally, all is set and ready for you to bang Melina deep into her asshole. Massaging her anal walls with you thick cock takes her to the new levels of sensation. She gets hit with the kind of feelings she has not yet sensed. Although it is not finished yet, Melina already knows that anal sex is definitely something she would want to repeat on a regular basis.
After changing a bunch of sex positions, from riding you reverse to doggy style and lastly to missionary, the point of no return happens to be closer than expected.
You take the dick out and cum shower Melina Mason's fantastic body. Some of the jizz lands on her pussy, some on her belly and a few drops even reach her hooters.