The moment we have all been waiting for, pornstars share their very first anal sex experience. Everyone experienced butt fun differently. For some, it was the most pleasurable thing they ever did in their lives, while for the others not so.
Some of the guys "accidentally" shoved their cocks up their asses, causing pain rather than pleasure. Meanwhile, true gentlemen really took care of the ladies and helped them fully relax with a sensational massage. Before she even noticed it, he was already inside of her asshole, penetrating her, what helped her experience a whole new way of satisfaction.
Guys, never do it the hard way. And all you couples who have no prior education about anal sex, read about it first before you experience it. You do not want the fuck session to get messy and painful.
Gain some anal sex tips first before you go all in and try it for the first time.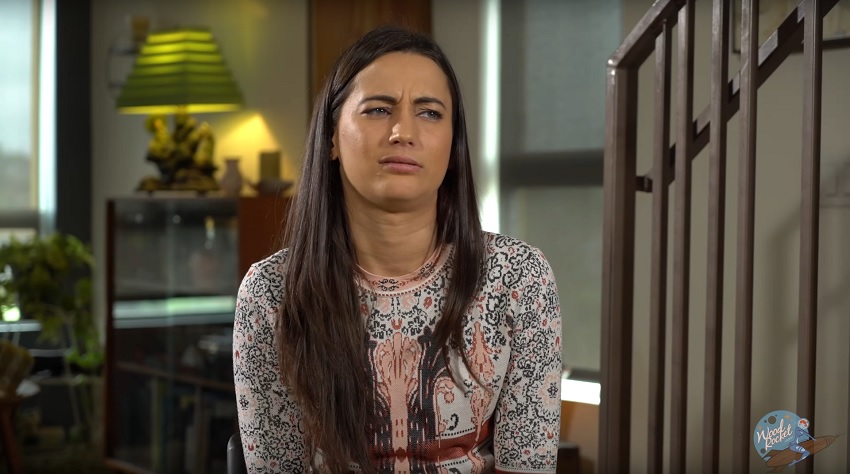 Fellas over at Wood Rocket have done it again. They hit up a number of pornstars and ask them to share their first anal sex experience.
Isn't it funny how we are all eager about anal? Why is anal sex really so special? The butt wasn't even meant for fucking in the first place. However, we all still fantasize about it over and over again. Oh well, do what you have to do to please your desires.
Top porn performers share their first anal sex experience
Redhead Spaniard, Amarna Miller, was in her late teens when she first tried anal. During the time, she was on her period and did not feel like having period sex so had anal sex instead.
Super drunk April O'Neil did it in her parents' RV. They used a ton of lube and what she can remember is that is was good. Obviously, April does not remember the details.
First porn shoot with Joanna Angel was also the first Gabriella Paltrova ass fuck. "If I'm gonna have anal sex, I want to do it the professional way."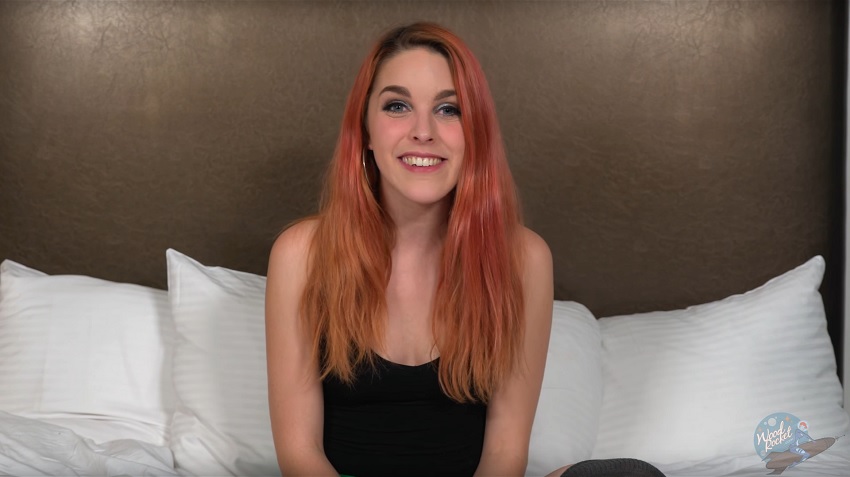 Georgia Jones's very first anal sex experience was not good, and neither was the second or the third time either. I guess that is not something she was meant to do in her life.
While she fooled around with anal in her personal life, Jenna J. Ross had her very first butt fuck on camera. However, while she does not enjoy it that much, she sure loves watching others fucking in the bum.
For Leya Falcon, it was pretty easy. Who would have thought, right?
Jessie Lynne had a great experience, and she sure liked it. The fella was very nice to her, asked her if she wants to try it, and Jessie said yes. However, he was gentle but later on got kinda rough.
The very second time Charlotte Sartre had sex with the dude was already anal. It turned out, she liked it so much, she only wanted to have anal sex during the coming months. Pervy Charlotte was playing with her butt way before she even had a first kiss. "I was using my dad's credit card to get butt dildos off of Amazon."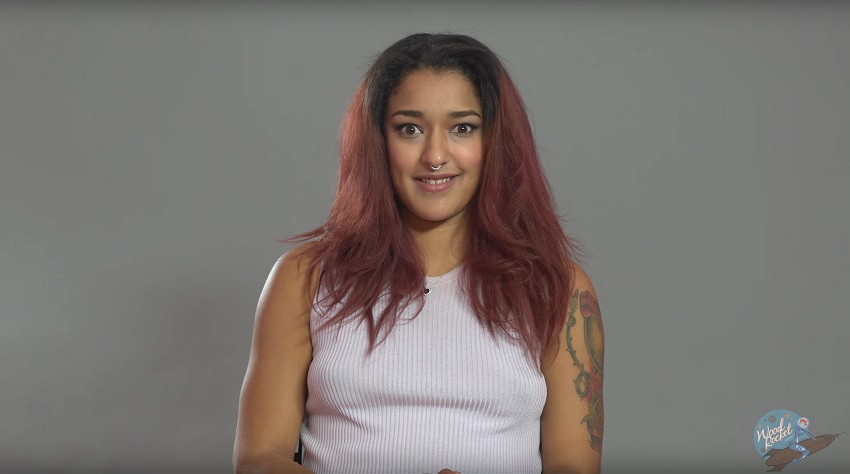 It was a fantastic anal experience for Jasmine Webb because it was with herself. It was very simple. She had a dildo, lubed it up and got on with it. Later on, when she finally did it with a partner, it was just as beautiful.
While the majority of the pornstars practiced anal quite early in their lives, Cherie DeVille's first anal sex experience was at around 30. Oh yes, it was a great one.
For young Val Dodds it was very painful. Her older boyfriend at the time wanted to fuck her in the ass and, due to being a people pleasure, Val went on with it. Needless to say, they had no idea what they were doing and forcefully tried to have anal sex. Not good.
This guy Harmony Cage was dating really took care of her. He massaged her whole body, asshole and pussy, too, to make her fully relax and before she even noticed, he was already deep in her stinky.
Guys, that is how you properly do it.
Taking a shower, Kat Monroe allowed the love of her life, her high school sweetheart, to go an inch deep into her butt. She screamed and it was all over.
Poor Brooklyn Chase had her boyfriend shove it up her ass without telling her. "Maybe that's why it is not my favorite thing in the world."
It was probably the best thing ever for Aubrey Sinclair, not to mention, the first anal sex experience was her best one. Every other time Aubrey got her butt penetrated, it had not felt as pleasurable as the first time.
Similar to Aubrey, no second, nor third or any later butt fuck for Alison Rey was as pleasurable as the first time.
Guys and girls, one extra tip: take time before you go anal.
::
Have you ever wondered what happens when things go wrong? For instance, anal sex poop accidents are not that uncommon actually. Let pornstars speak about it.