It's been a minute since our last pornstar interview, and we are back with Alex Saint. How exciting!
Since Alex is in the business since 2002, you know he is a true veteran. And he has a ton of experience being in front of the lens just as well as being behind the camera. But that is just the beginning to multi-talented Saint. He is also a passionate scuba diver, motorcyclists, fitness trainer and a former soldier. And when he drinks coffee, he likes his cup of coffee so strong, it will keep you awake for five days straight.
Moreover, Alex Saint hails from London and is about to get married to Larkin Love (yes, that Larkin!). In short, he says it best, "I'm like Jason Statham, but you get to watch me bone."
In the interview below, you will learn a whole bunch more about Alex, maybe even something you have always wanted to ask him. From how he came up with his stage name and his top three advice for fresh male talent to his regrets and future plans. Enjoy.
1. Please introduce yourself; how old are you, what is your name, where do you come from, what were you like growing up?
I'm Alex Saint (although I've performed under a lot of other names over the years). I'm 42 (yes, really!) and I'm from London.
I was popular with just about everyone when I was a teenager, especially the girls. I went to high school in the US, and being on the football team and having a sexy British accent made for a very good time.
2. Why did you decide to get into porn?
A couple I knew had asked me to join them as a partner in founding an independent porn studio, because they knew I'd done some audio and video production before. A few months later, I joined the male talent pool. I had never thought about being in porn before that, but now I can't think of a better career. Have sex with hot women and get paid for it? Hell, yes!
3. How has your life changed ever since joining the adult entertainment industry?
Indie porn has definitely made me more creative. One idea might lead to another and another. Eroticism has an infinite number of aspects, and the adult industry really pushes you to explore all kinds of different ideas.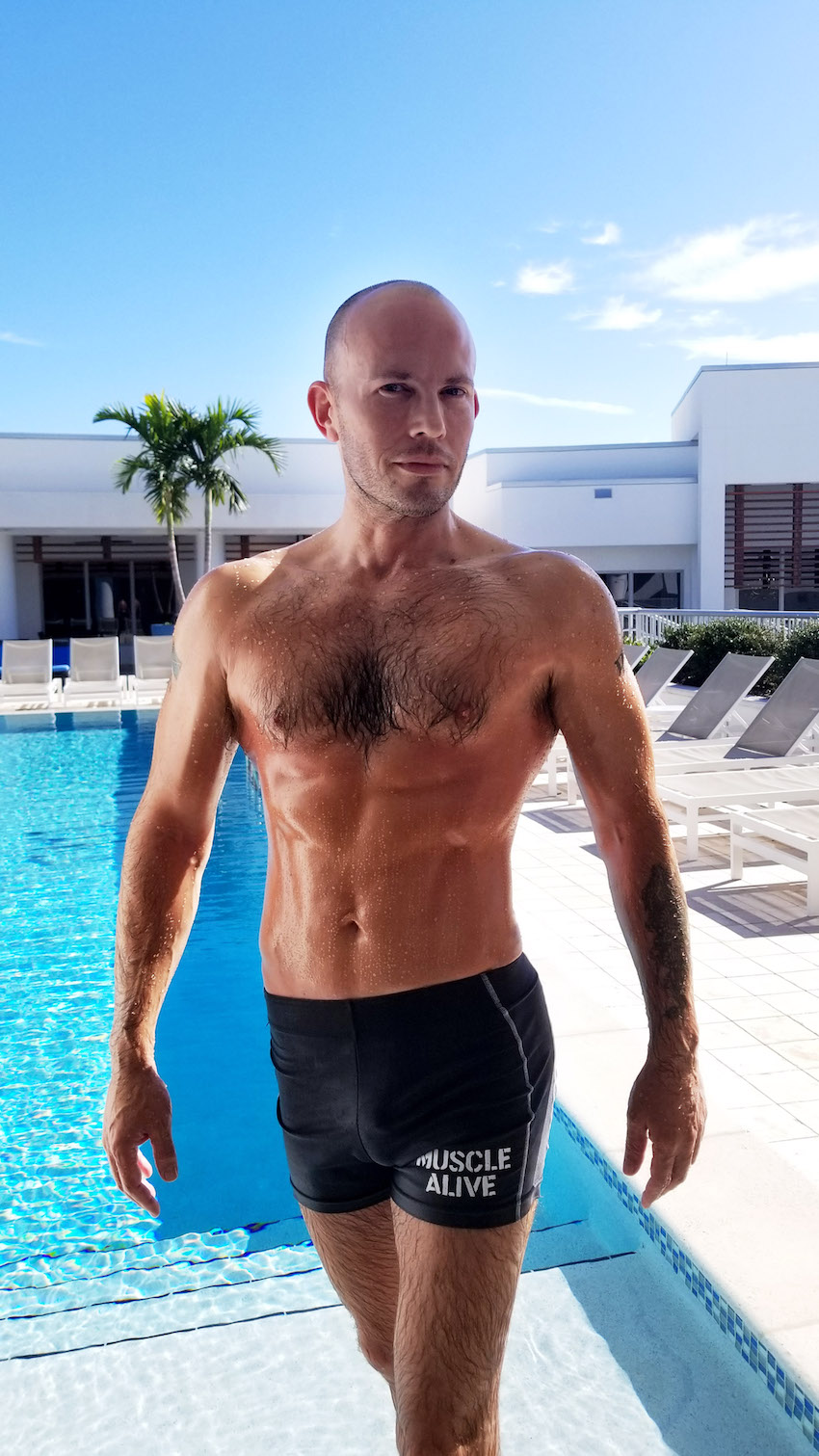 4. How did you come up with your stage name?
I wanted something to emphasize "British", but I thought something based on James Bond was a little too obvious. Instead, I based it on an old British spy series called "The Saint". I'm definitely a sinner, so it helps to have a name to keep things balanced.
5. What do you think makes good porn?
I think it depends on the kind of porn you're making, but I have a few basic rules of thumb to keep your audience happy:
– Always make the female(s) look as good as possible, because they're the real stars of the show.
– Try not to repeat the same ideas over and over again.
– Make sets as enjoyable as possible.
6. What do you wish you had known about porn business before becoming part of it?
How I could have started sooner?! Travel the world, have sex with hot women, and get paid for doing it. I'm living the dream!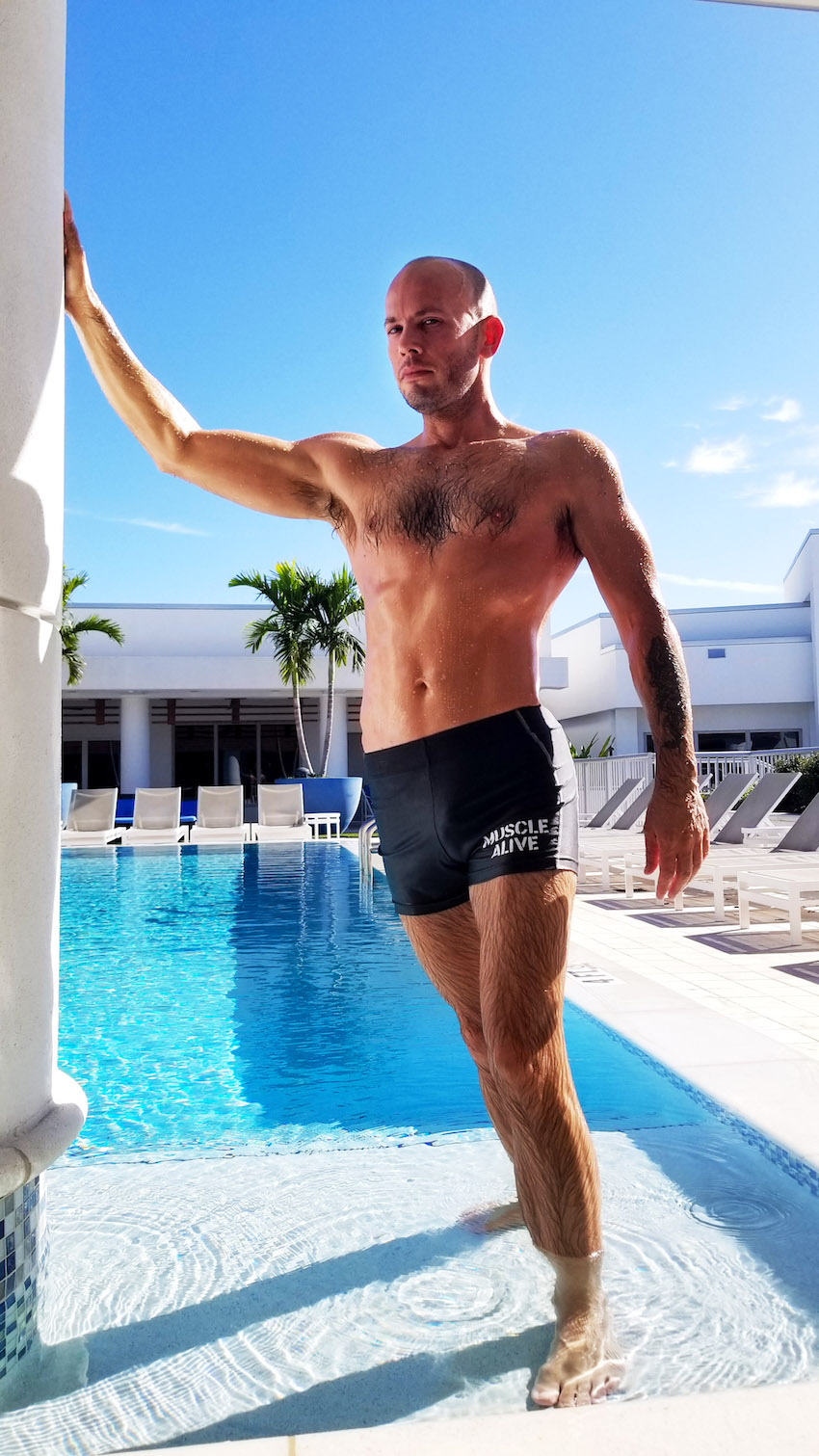 7. What three pieces of advice would you give to upcoming male porn performers?
First, get your body in as good shape as possible. A buff, fit body is important, because porn can often be physically demanding. Second, pay attention to your grooming. Get manicures, a haircut, exfoliate, shave, and moisturize. If you look good, you're more likely to be hired. Third, network as much as you can, but don't message models with thirst notes saying how you want to fuck them in a video.
8. Which one word would describe your life? Why?
Tenacious. I've always given one hundred percent at everything I've done in life. I've never given up at anything, until I've accomplished my goal, the goal changes, or it becomes impossible. Whether it's the dream of a career in porn, a sports competition, or something else, you'll always fail if you give up.
9. Do you have any regrets?
I have a career I enjoy, I'm getting married in June to a dream partner, and have a great motorcycle in my garage. What's to regret?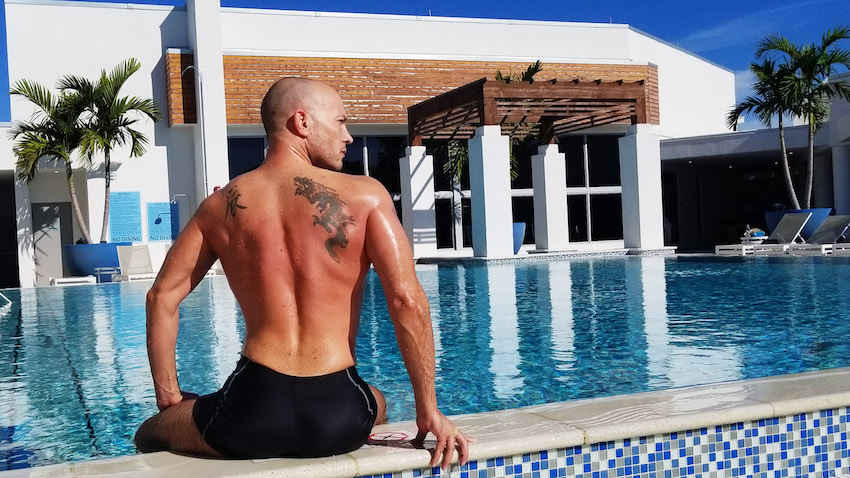 10. If you could re-live your life, what would you do differently?
I don't think I'd really change a thing. Some of the places I ended up in the army weren't great, but if I changed something, I probably wouldn't have ended up with how my life is now.
11. Where would you suggest me to go diving next? Why?
I've had so many great diving experiences, it's hard to choose. The German World War I Fleet at Scapa Flow is eerie and fascinating, if you enjoy wreck or technical diving. If I had to select one, I'd recommend Thailand. Great diving, fantastic food, and hot people!
12. I see you are a motorcyclist. What was it like to ride a motorcycle for the very first time? Do you have a dream bike?
To be honest, I really didn't like it. Riding around cones and then out into London traffic was not great fun. The real enjoyment came when I had my first bike and could go wherever I wanted, whenever I wanted. I took up racing for a couple of seasons from there, and that was a huge thrill.
I've just bought a brand new Kawasaki ZX-14R. It's the most powerful bike that I've ever owned, and I've wanted one for a few years now. If I could have any bike, I think it would be Mick Doohan's 1998 NSR500 Grand Prix bike. Let's just say that I like to go fast!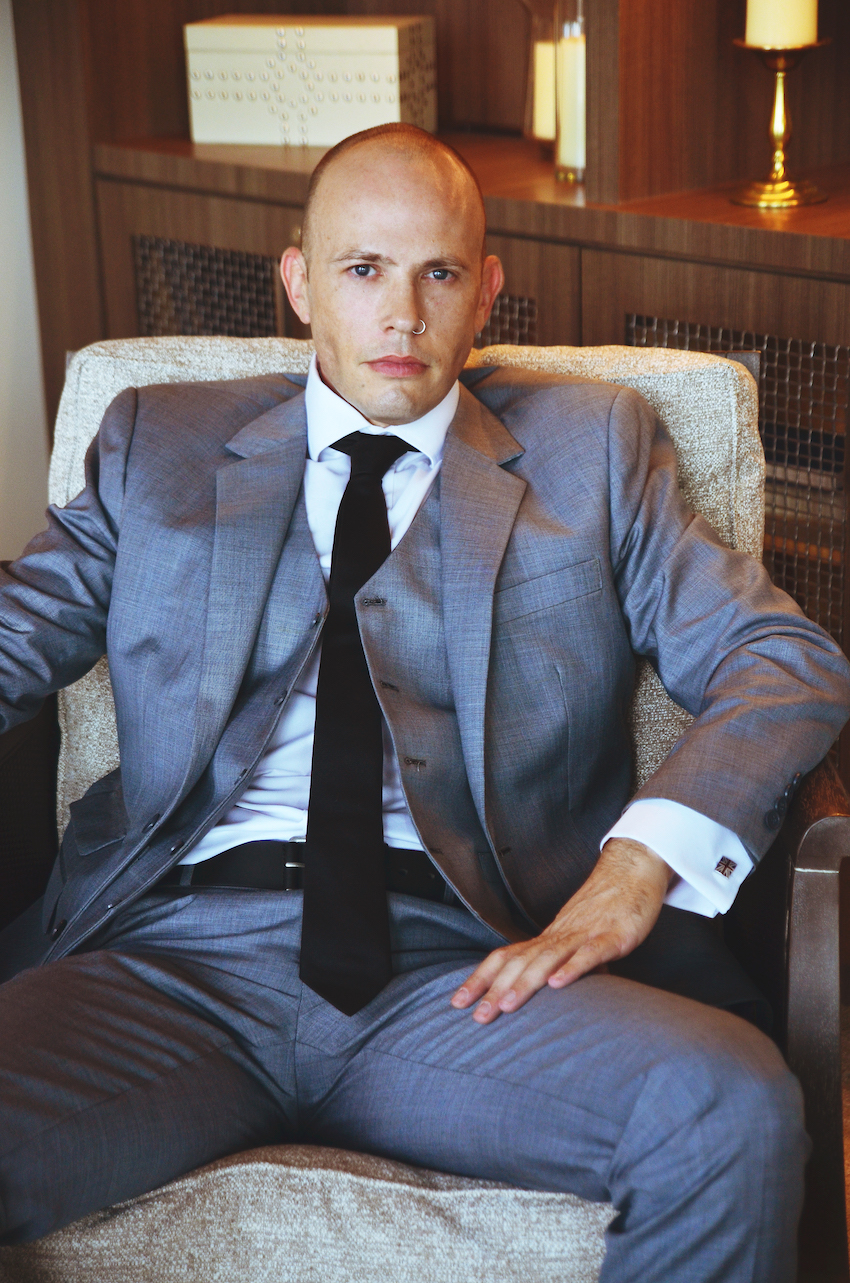 13. How do you like your coffee, and why? Which are your top three places to grab a cup of joe?
I prefer either a strong double or triple espresso or a well-made latte. The espresso at the rest areas in France are good and will keep you awake for days. Saint Ali's in Melbourne, Australia has probably the finest latte I've ever tasted. I was in Italy last month, and you'd have to try really hard to find a bad espresso there.
14. Where do you see yourself 20 years from now?
As I'll be 62, it's unlikely I'll still be in porn. But you never know…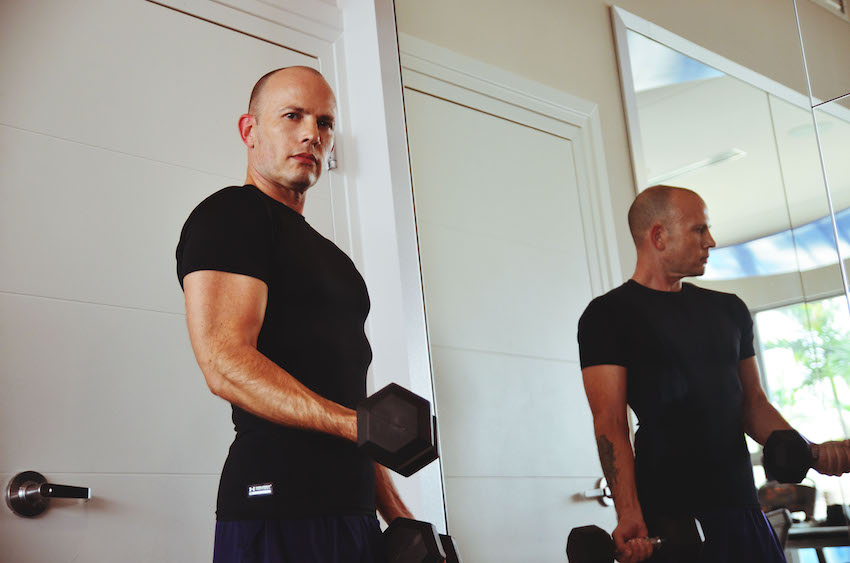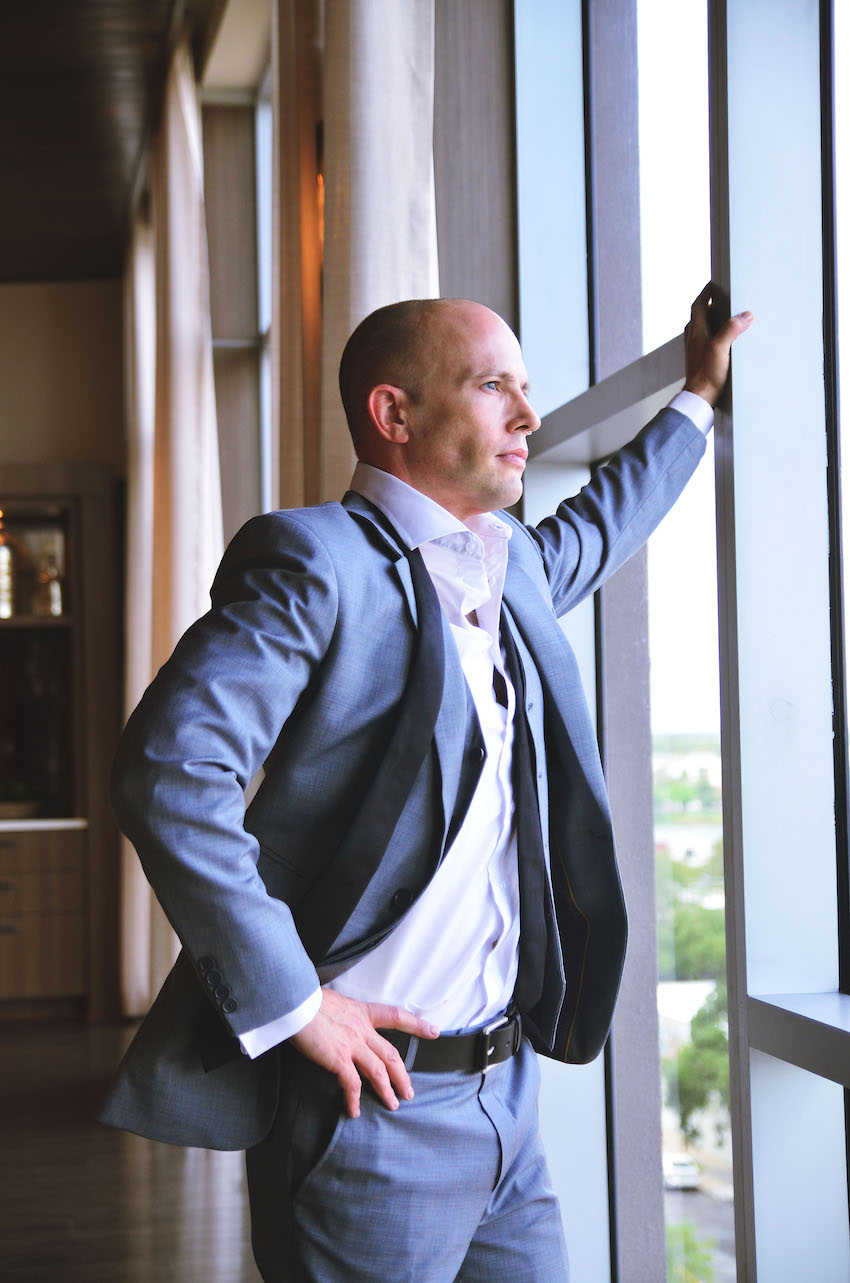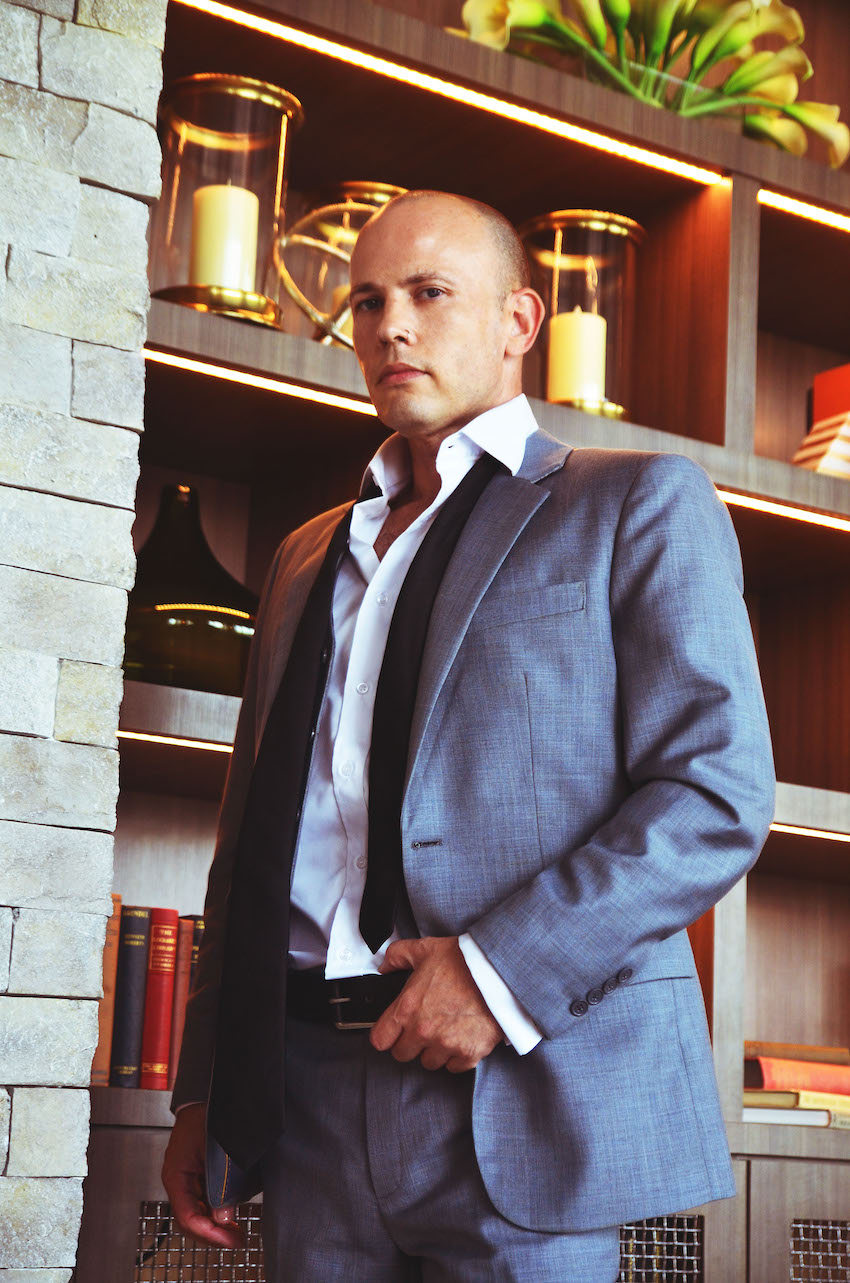 ::
Head over to Alex Saint's Twitter, follow him and stay up to date with all and everything that Alex is up to on a day-to-day basis.