If you have ever wondered what it takes for a pornstar to decide which stage name to go with, this video reveals it all.
Some folks actually believe it is their real name, however, in most of the cases their names are fake. There is actually a certain process that an adult performer goes through when picking her pornstar name. Or is it really?
To be frank, some don't really complicate and even pick what others suggest, like an agent or whatever. All the rest, let me just say they really think about it.
Want to find out how some of the pornstars came up with their stage names? Look no further, Wood Rocket has you sorted with this quick and fun video interview.
If you ask me, boy, I would probably need a month or so to pick my first name and probably two or three months more to choose the last part of my stage name. In the end, I might not even be fine with it and go on a hunt over and over again.
However, I would probably go with something from Nordic mythology or something J.R.R. Tolkien inspired. Yes, I am that kind of guy.
This is how actresses came up with their pornstar name
Charlotte Sartre got her last name from this French philosopher and author, Jean-Paul Sartre. She has one of his book titles tattooed under her tits so she thought it would be, like, fitting.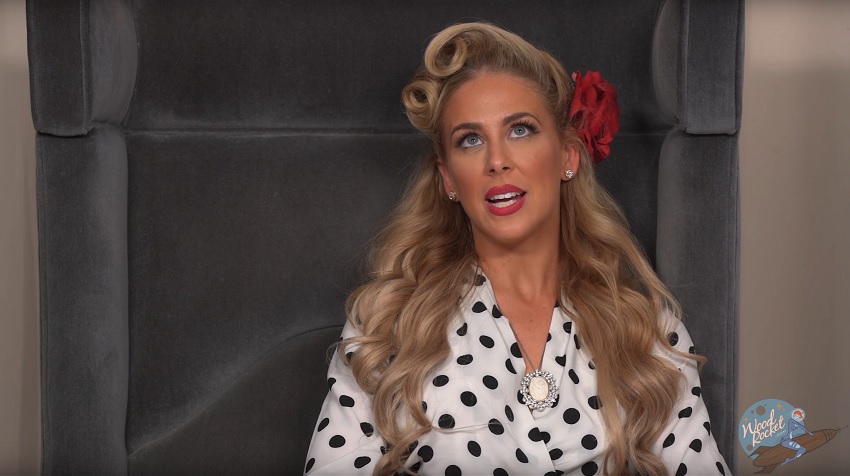 British ebony lady, Jasmine Webb sings jazz, and that is where the Jas comes from. And "mine," according to Webb, you need to be mean, a bad bitch if you will, when you want something.
Great wordplay for the first part of your stage name! You would not guess what's up with the Webb. To make a long story short, Jasmine, believe it or not, once had a conversation with a spider.
MILF hottie, Cherie DeVille, loves Cherie Currie from the Runaways. Meanwhile, it gets quite complicated how she picked her last part of her pornstar name. Not really. Basically, DeVille was her ex-husband's stage last name. "I thought it would be really cute to have the same stage last names. He was not a pornographer. He was a magician."
At the time, Kiki Daire's agent had a granddaughter whose name was Kiki. Daire came from a play on derriere since Kiki was known to have quite a booty.
There is a long story behind the pornstar name Rizzo Ford. What do you know, Rizzo was actually her nickname since high school. You see, there is some reality in their stage names.
Moreover, Rizzo Ford is actually the name of a car dealership where she is from. One day, when she was stuck in traffic behind a Ford car, she thought to herself, "You know, if I ever need to use a fake name, I am going to use Rizzo Ford." Look at her now, going nude and having sex in front of the lens under that very name.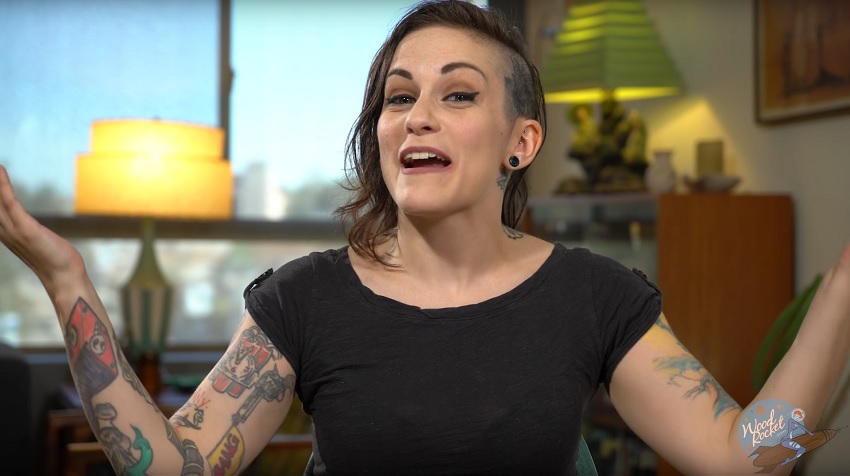 Jessie Lynne was Jessica Lynn when doing webcam shows so she just changed it to Jessie. Easy peasy.
Redhead hottie, Kat Monroe comes from a book that she was writing. She decided to combine two names from the book and ended up going with Kat Monroe. Hey, where can I get a copy of that book?
Listen carefully, Brooklyn Chase actually went through a baby name book and made a list of all the names that she liked. Later, when on the way to shoot her agency photos, her agent called her and said that she really needs to have a name when she shows up. Well, Chase was at the top of her list and just went with it and never looked back.
Using her smart brain and imagination, Lily Lane came up with her pornstar name all on her own. Both her first and her last name seemed cool, cute and dorky and it is, "Kinda like me," she thought to herself. Quick correction, her dog's name was actually Lily, short version of Lilith.