Boy, am I excited to publish an interview with a hot and super tempting pornstar, Brenna Sparks, on the second day of 2018. We all just won big times!
If you are not yet familiar with Brenna, you are in for a special treat. But I am sure you are all very well aware of Brenna. Sparks' exotic Laotian looks will fill you with joy and excitement. But truly, it is her amazing sex performance and her sparkling eyes that you will look into when doing kinky stuff, what will drive you crazy. No wonder why Brenna is up for AVN's Hottest Newcomer category in the fan voting award. You still have until January 20th to vote for your favorite pornstar who happens to be, um, Brenna.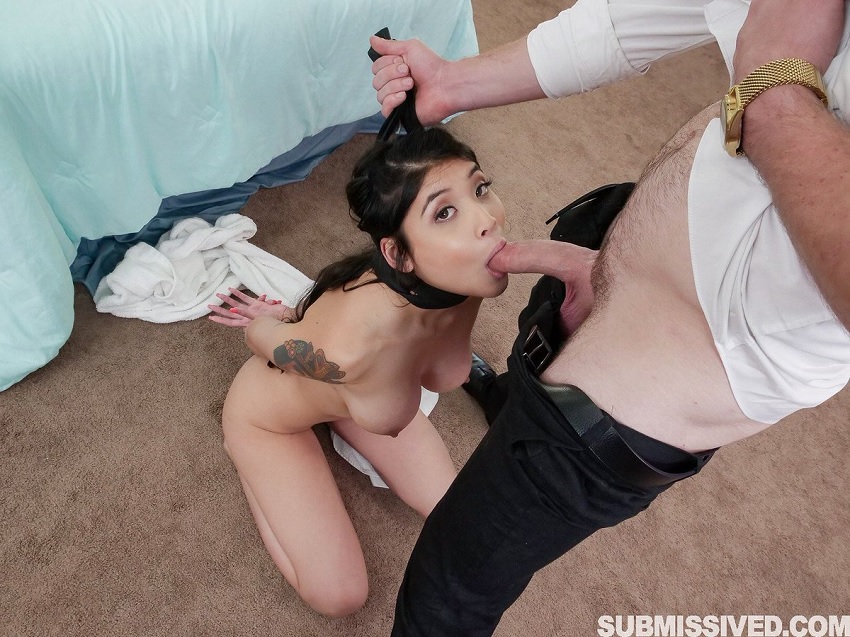 You can never go wrong with Brenna. She is one who will always fulfill even your dirtiest fantasies. The tattooed pornstar with insanely enticing Asian looks, Brenna Sparks, has worked with many well-liked porn studios to date. To name a few, you can find her in videos from Evil Angel, Brazzers, Burning Angel and Reality Kings. Some of Brenna's latest works are, "Giant Dicks In Asian Chicks 2," My Husband Is A Cuckold Vol.2″ and "Asian Nuru Massage."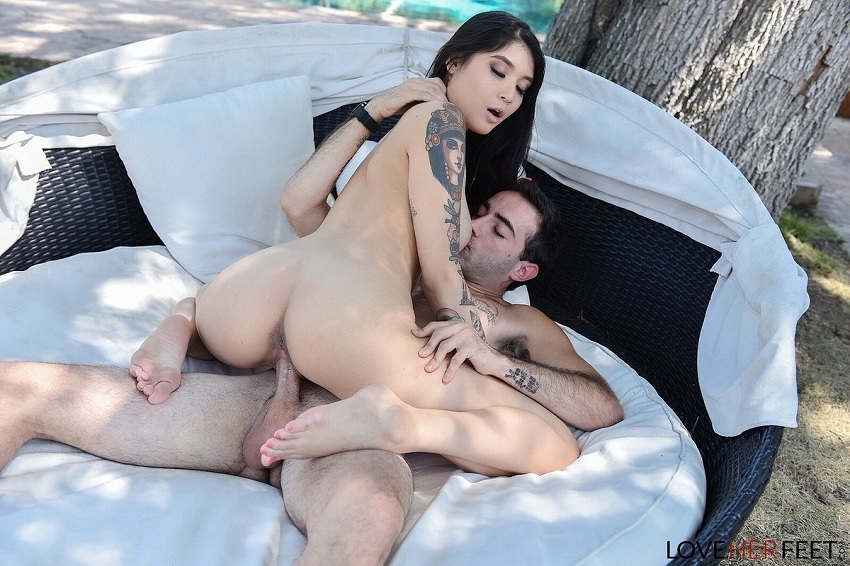 In the pornstar interview, we chat about how Brenna Sparks got into the porn business, her stripping career, cryptocurrencies and more. But if you are interested in how Brenna lost her virginity at the age of 15, you should read an article on her official website.
When not shooting porn, Brenna likes cooking vegetarian dishes, donating to animal rescues and camming on MyFreeCams. Now let's get to the business.
1. Please introduce yourself; how old are you, what is your name, where do you come from, what were you like growing up?
Hi! My name is Brenna Sparks. I'm 25 years old and from Las Vegas, NV. Growing up I had a few close friends and my romantic relationships lasted a very long time, so I never really "dated." My personality was a mixture between shy and outgoing, and I've always enjoyed isolation.
2. Why did you decide to get into porn?
I've been in the adult industry since I was 18. I started off as a stripper and eventually thought, "Hey, I like sex and I don't mind being recorded. Let's give porn a try!" I proceeded to research agencies for the heck of it and ended up getting responses within 24 hours. I honestly couldn't believe it! After that, I got in the car, drove to L.A. to meet up with the agency, and was soon shooting my first porn.
3. How has your life changed ever since joining the adult entertainment industry?
I've grown to be more confident in myself and my abilities. My mind has definitely matured and grown from it. It's definitely made an enormous change for the better, but not for reasons most would think. For example, porn has made me aim higher than I ever did before. It's somehow turned me into a motivated person that's going for things that would have never been attempted at before porn.
4. How did you come up with your stage name?
I like Viking history. Brenna supposedly means "sword" in old Norse. I thought that was cool, so I chose Brenna. However, I didn't want to complicate my full name. I wanted it to be simple, few syllables, and no complicated spelling. I managed to come up with "Sparks", giving my full name the meaning, "Sword Sparks". You asleep yet? LOL
5. What do you think makes a good porn?
I'll apply this answer to a boy-girl scene. The performance of the female talent is underrated. Not to discredit anyone else, but I truly believe that a talented female performer can carry an entire scene to success. From the positions the girl takes, her enthusiasm, the outfit, and openness to all make for key factors to a good performance. This is why a talented girl can set up her camera onto a tripod and record a hot solo video.
6. What do you wish you had known about porn business before becoming part of it?
This is a very competitive industry where most girls leave after five months. New girls coming in every day, even if it's for a little bit, and the production companies will go for them. They love fresh faces. Also, agencies will not make you famous. They'll try to get you work, but it's up to you to market yourself. Don't try to depend on luck, because that's never a smart, and not a reliable, approach. Lastly, choose your agency very carefully and don't sign contracts you aren't sure you can break.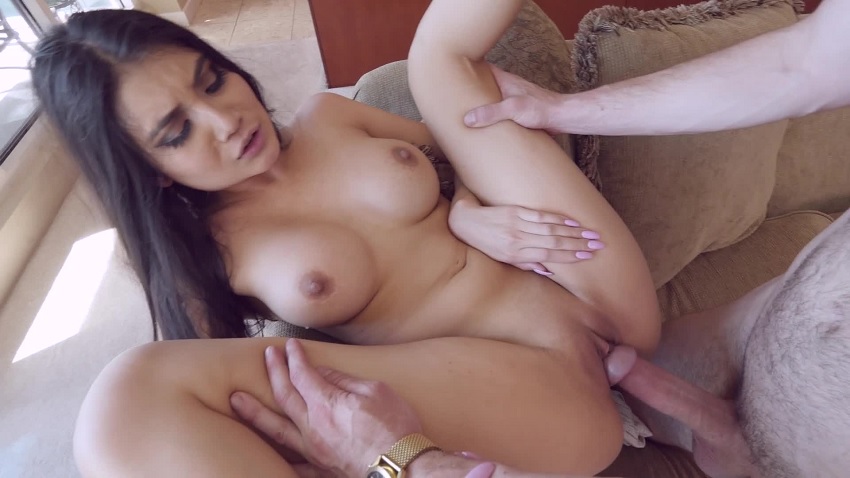 7. Tell more about your stripping days? How did you get into the business, what did you like the most about it?
I got sick of flipping burgers at Five Guys. I wanted something with more freedom. I hated having a schedule, as well as listening to some guy getting paid $4 an hour more than me ordering me to scrub the toilets. Oh, and I hate working a job with no option to grow. Stripping gave me flexibility, it gave me the opportunity to make myself as successful as I wanted to be, and it provided me with an income that made me happy, but also motivated me to push for more. Being 18 years old and not worrying about money was a good feeling. Of course, I had other things I was worried about, like what I wanted to do with my life, but at least the money issues were gone.
8. Which one word would describe your life? Why?
Enigmatic. I'm an incredibly complicated person. I often confuse myself, even.
9. When do you feel the sexiest? What do you think is your most attractive physical quality?
When I'm swimming through a sea of dicks, my eyes and boobs.
10. So, you know quite some stuff about the cryptocurrency market. Can you give three advice for those who have never invested but would like to give it a shot?
– Get in and start putting your money to use. Don't just let it all sit in a bank doing nothing. Put some of it to work and give it the opportunity to reward you.
– For people who don't have a lot to invest with, take a shot at lesser known coins. I'm talking coins with $20 million dollar market cap or less. Do some research on it, but go for those because they will provide you with the best chances at actually growing your initial investment into something substantial. $100 in Bitcoin won't make you much, but $100 in some lesser known "alt-coin" could make you $5,000. When you have $5,000 or more to invest with, that's when you start to have a lot of options and possibilities.
– Invest only what you would be okay with not having a few months later. For example, if you invest $500, would that $500 be important to have a few months later, or can you live without it? The correct answer would be you can live without it.
"If I don't get atleast 1 million from cryptocurrencies by the time I'm 30 I'm holding off on having kids."- Brenna Sparks
11. What's the future of bitcoin?
It is the future. You either get with the program and benefit from it, or kick yourself later.
12. What is the best Christmas gift you received from your family, friends and/or fans?
I've gotten so many gifts this year from fans, and it's awesome! The most meaningful gifts were a painting and a $1500 light that is used for video production. I love that someone put their time and effort into the painting and that someone would spend $1500 on a light, so that I can produce better content. I've never gotten anything like that before.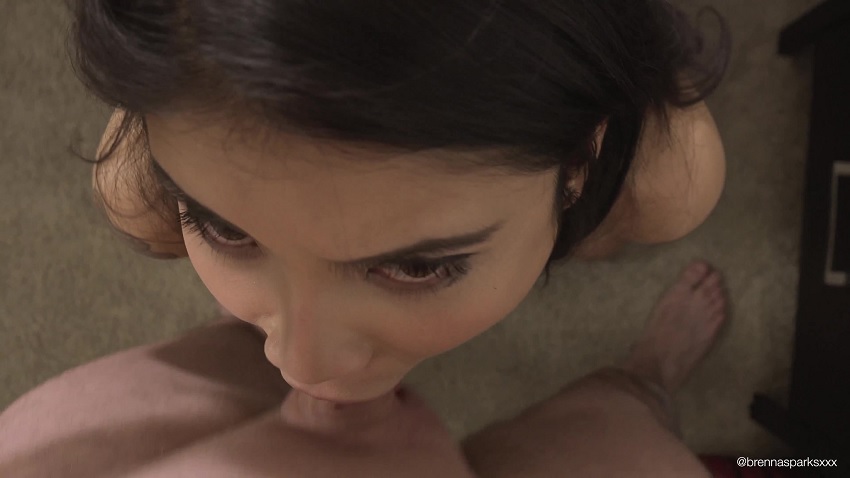 13. When not investing in cryptocurrencies and shooting porn, what does Brenna do?
Gaming, cooking, little bit of hiking, camming, and thinking about starting to snowboard. Aside from that, I'm just learning stuff and always hanging around social media and interacting with fans.
14. Where do you see yourself 20 years from now?
I see myself being successful and having a family. Where and how is still the journey.
::
Keep yourself up to date with the amazing Brenna Sparks by following her Twitter and Instagram profiles.