Piping hot MILF pornstar, Eva Long, is one of those women who are not afraid to go really dirty in front of the camera. From some vanilla stuff all the way to hardcore interracial threesomes, Eva is down for just about anything.
Upon entering the adult entertainment world, Eva's expectation was to have fun (obviously!) and make money while still having enough free time to further enjoy herself. And the later is definitely what she benefits from the most. Las Vegan hottie finally has more time for herself while working and branding her catchy stage name, Eva Long.
While already having a ton of sex in front of the lens, Eva and the person she is in a relationship with keep on experimenting and go intimate even after the shoot. Plus, they both share other folks and later tell stories what he or she was doing to them what fires them both up for an epic sex. What a life!
In a short pornstar interview we did with her, you will get to know more about yours truly, Eva. She shared with us when she lost her anal virginity, her fantasy fuck, what the future holds for her and more.
Naming herself a sex goddess, Eva sure is one of those. Her looks are to die for. The older she gets, the hotter she is, that is a fact.
While we could talk more about this free-spirited MILF, to be frank, I rather watch her videos and let her performance do the talking. Don't you agree?
By the way, you can book Eva for a party, she even shared her phone number that you can find below. By all means, hire her and let her do what she does best privately for your and your friends. She will be pleased to take you on an unforgettable journey, making the party your best experience of your life.
1. Hey, Eva! Please introduce yourself; how old are you, what is your name and where do you come from?
Eva: 37, Eva Long! I grew up in Illinois and Arizona, but live in Vegas.
2. When and why did you decide to join the adult entertainment industry? How has your life changed ever since joining the porn business?
Eva: I started in Aug of 2014, I was always interested in doing adult work. My life has changed in one major way, I have time to live!
3. How did you come up with your stage name?
Eva: My hubby.
4. Tell us about your very first porn shoot you did with Miles Long. Were you nervous?
Eva: Not really, it was fun.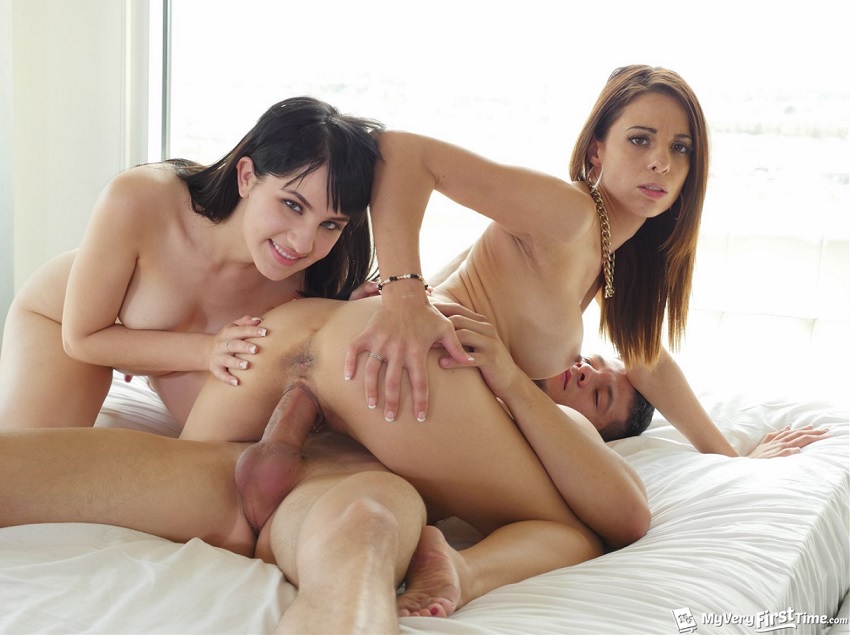 5. When did you lose your anal virginity? How was it? To date, which was you best anal sex experience?
Eva: I was 18. My best anal experience has been in my personal life!
6. What did you do before porn?
Eva: I was in the restaurant biz. I was the GM of a place in Sedkna Az before moving to Vegas.
7. For those who are new to Eva, which scenes of yours would you suggest they should watch first?
Eva: Hmm that's tough. My RK [RealityKings] scene with Leah Gotti and Mick Blue is great. Holly Hendrix and I for girlfriends is great and I did anal with Shane Diesel for New Sensations – all great scenes.
8. When do you feel the sexiest? What do you think is your most attractive physical quality?
Eva: I love eye contact, I feel sexy and my eyes are one strongest feature!
9. What would be your fantasy fuck?
Eva: Now it would have to be fucking Jared Letto or something cuz I've been lucky to have most of my fanaties become real.
10. What keeps you busy outside the adult business? I saw you are into yoga?
Eva: I do love yoga and exercising. I work for Las Vegas Bachelor Girls in Vegas you can book me for a party 702-86-8500.
11. What is the best $50 investment you've made so far?
Eva: My work out clothes, lol.
12. 3 things you were interested in as a kid that might be fun to explore now.
Eva: Surfing, working with animals, and banana splits.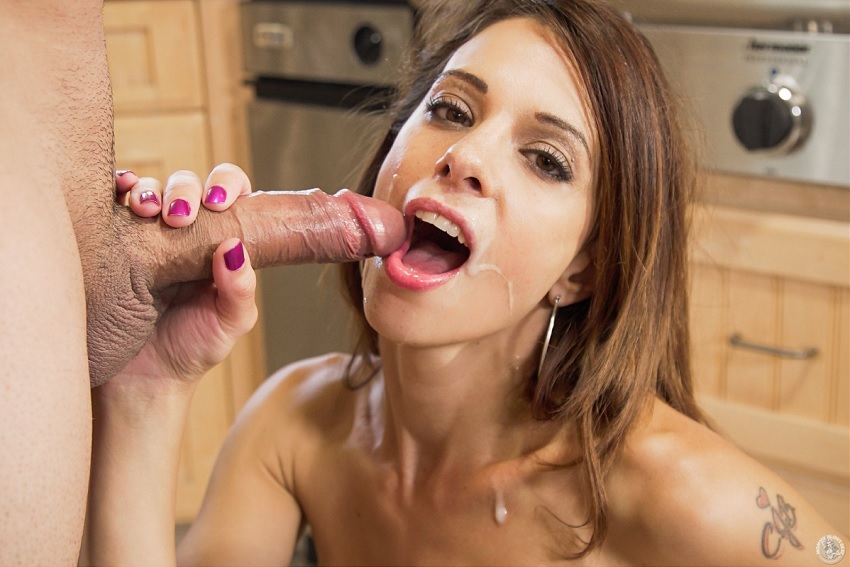 13. I saw you cooked a feast for Thanksgiving. Do you like to cook in general?
Eva: Love to cook.
14. What is the first thing and what is the last thing you do in a day?
Eva: Coffee, some weed!
15. What does your future hold? Where do you see yourself 10 years from now?
Eva: I very much live in the moment, so I genuinely do not know other than to be happy and healthy.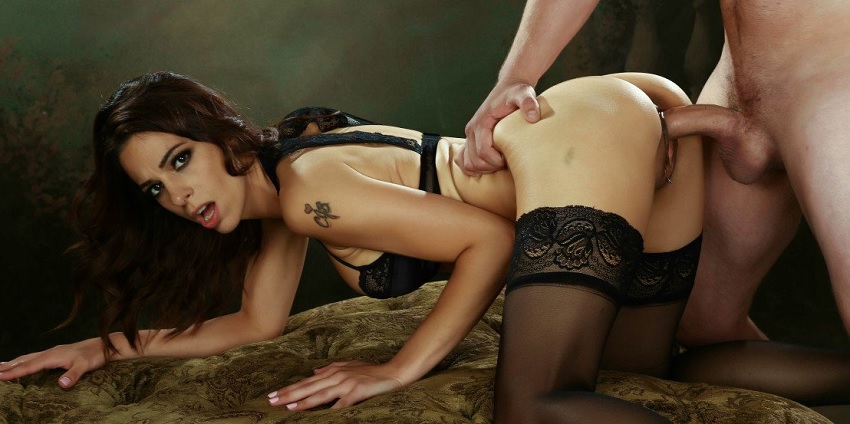 ::
Do yourself a favor and follow MILF Eva Long on Twitter for more pleasure on a daily basis.