When you see Jenevieve Hexxx, she instantly puts a spell on you. She is this tattooed pornstar witch who is always excited to greet you into her world of witchcraft and demonology. But scare you off, that is something not what Jenevieve plans on doing, I guess.
Instead, she is always ready to satisfy your deepest and darkest fantasies. What is more, Jenevieve will unlock a whole new horizon of secret and epic desires. If your imagination is poor, let Jenevieve take care of it.
Hexxx fills you with ecstasy and tears of joy, making you return to her over and over again. Do not forget, heavy sorcery is needed if you would like to break the JH spell so do not bother and go with the flow.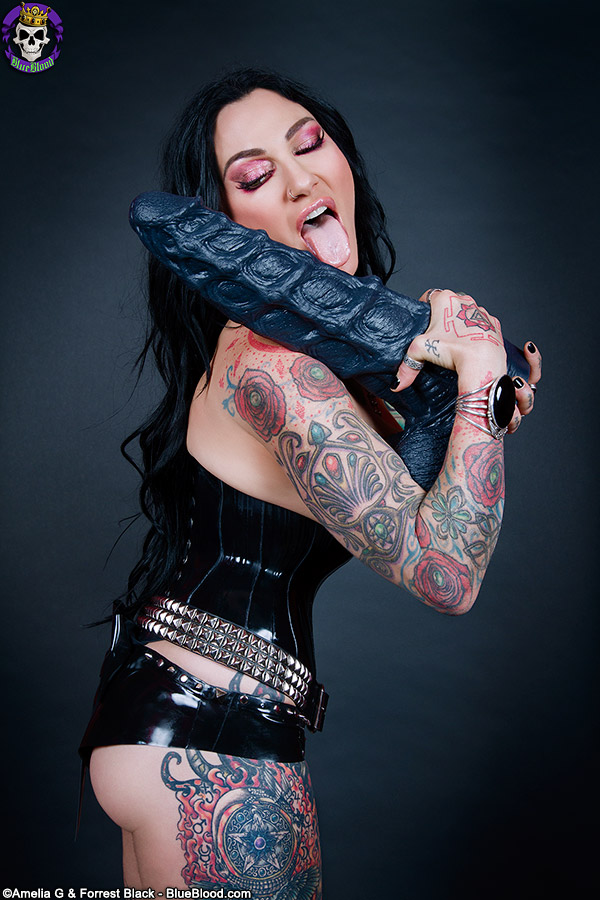 Whoever out there needs an alt pornstar fix, Jenevieve Hexxx will be the lady of choice. Hexxx is doing lots of magic in front of the camera for your pure enjoyment. She sometimes wrestles other chicks, gets fucked by a strap-on wearing babe or enjoys a rock solid cock after tarot reading.
Being a lucky guy as I am, I was able to speak to Jenevieve for our pornstars interview section. Here we are now, ready and set for you to learn more about the goddess herself, the Serpentine Sorceress.
I am going to tune in some Diamanda Galás, "Orders From The Dead" and get the reading going. Enjoy, my friends.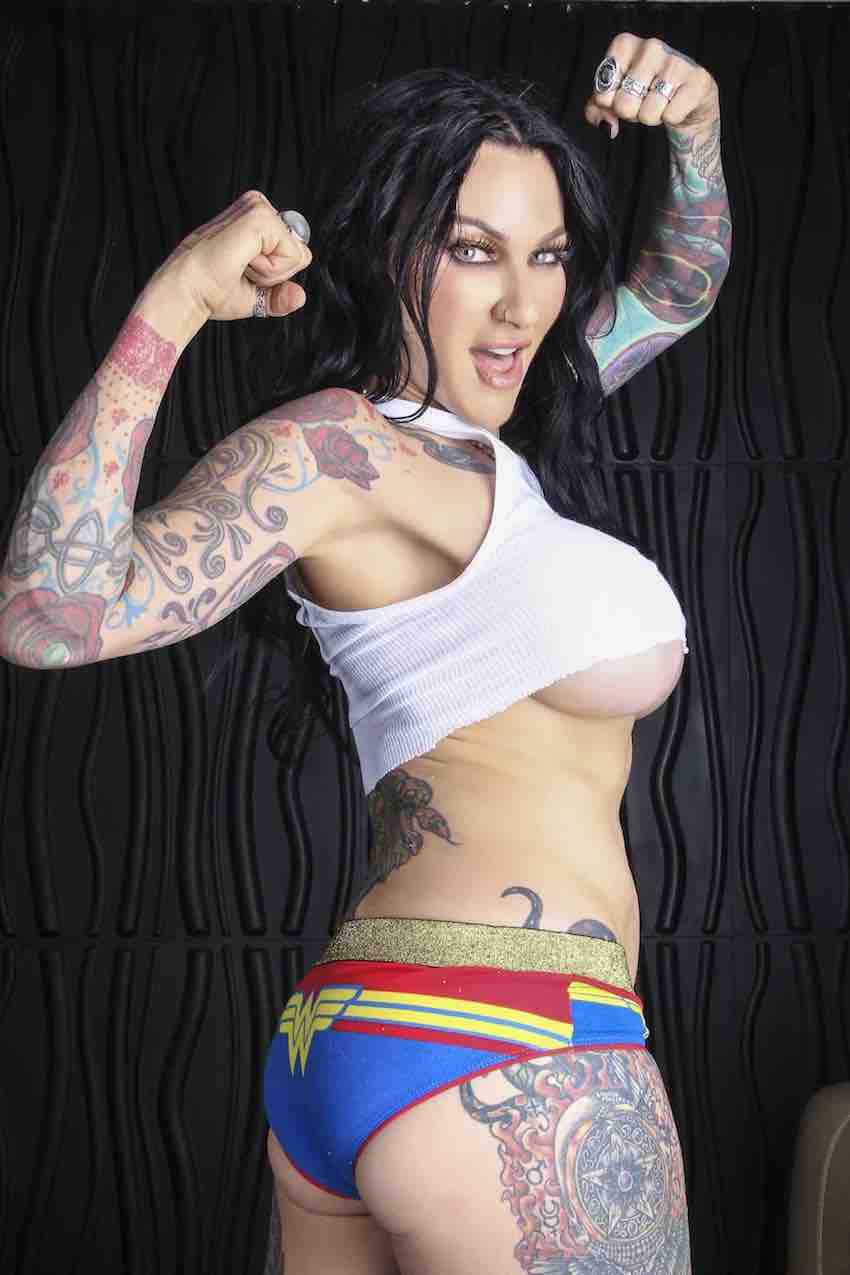 1. Please introduce yourself; how old are you, what is your name, where do you come from, what were you like growing up?
Greetings! I'm Jenevieve Hexxx aka Witchy woman aka Serpentine Sorceress. I grew up this way… from many past lives.
2. Why did you decide to get into porn?
Raw Sexuality is encompassing me in dark expressive, Scorpio rising, kind of ways.
3. How has your life changed ever since joining the adult entertainment industry?
I have a porn family, and we do intriguing things with passion and wild abandon. There are no boundaries. I have met powerful goddesses and fine lads.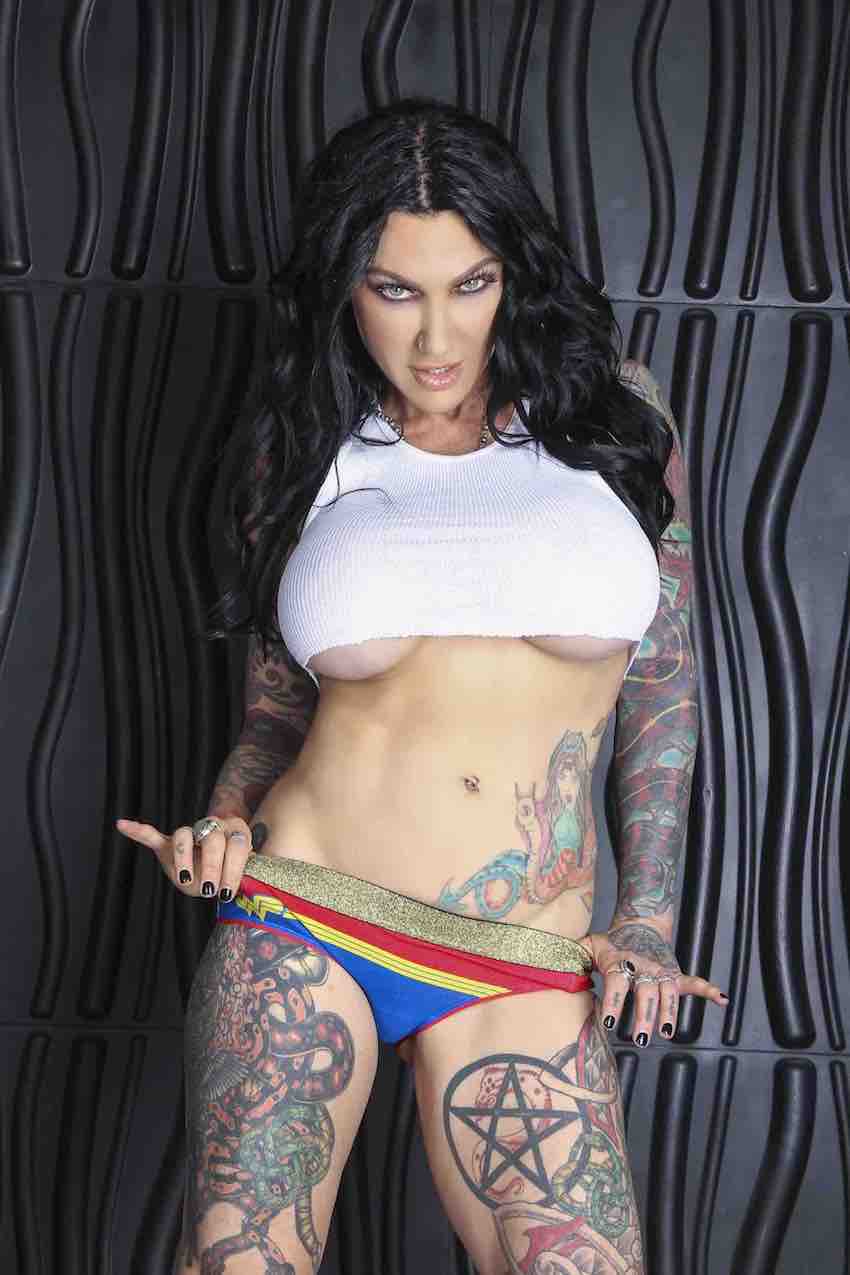 4. How did you come up with your stage name?
Well, I'm a witch!
5. What do you think makes a good porn?
Bizarre and brilliant imagination, seductive sultry characters, and not following one cookie cutter sex-capade scenario. If Einstein did alien porn, that would be right up my alley.
6. What do you wish you had known about porn business before becoming part of it?
It's the same as life. Just learn to participate and go with the flow. No wishes here… only creations.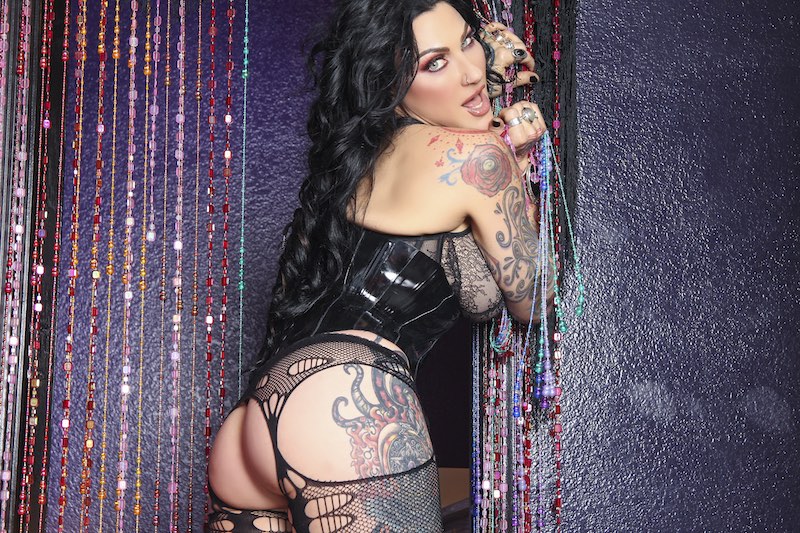 7. What was the strangest/weirdest/craziest thing that happened to you in porn so far?
My answer would have to be, ME!
8. Which was the most bizarre object you put into your vagina?
An Alien cock with magick blood vessels.
9. When do you feel the sexiest? What do you think is your most attractive physical quality?
Sexiness is in the soul. It flows out of the human vessel and bewitches through its senses. I also believe the eyes can penetrate the soul.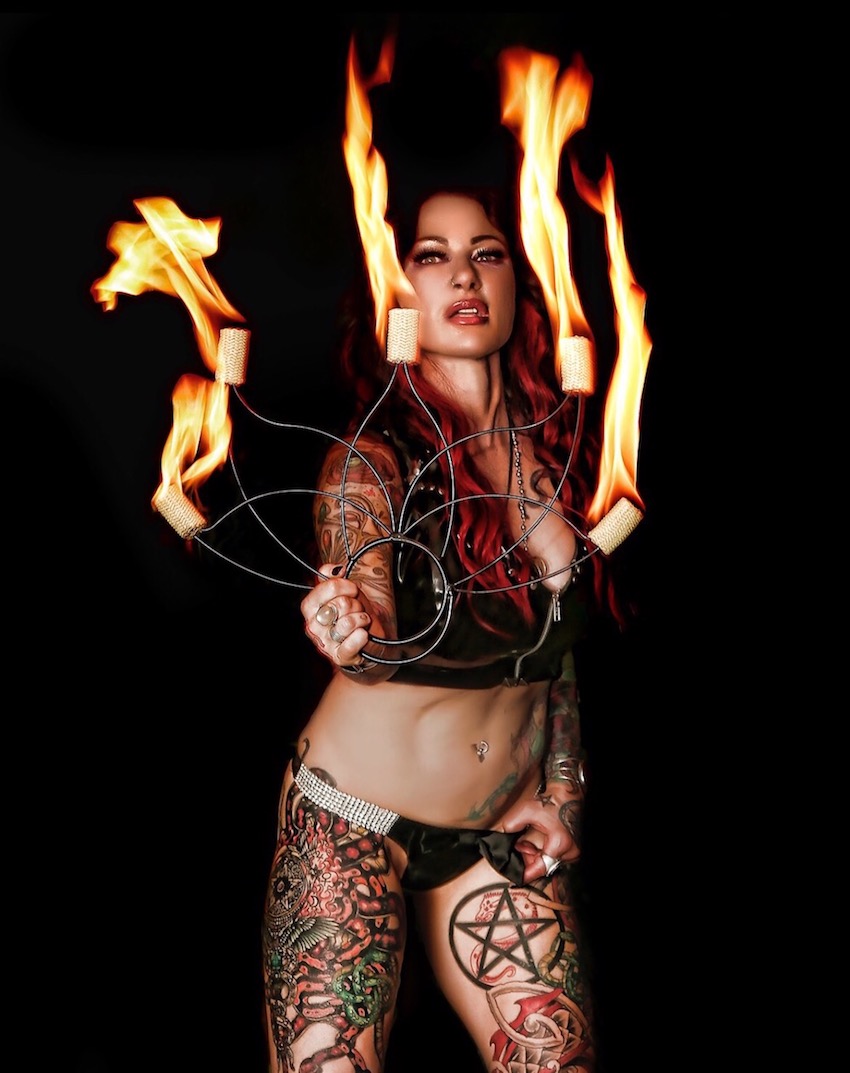 10. How many tattoos do you have? Which was your first and which is your favorite?
I don't know how many I have for they are all one groovy grouping. My Medusa on my back is superb. The triple Moon goddess is also my Favorite. Oh and the Kali Yantra on my hand.
11. Any tips for newbie pornstars? What three types of advice would you give a girl who just shot her very first porn scene and wants to succeed in the industry?
Be the goddess in all her forms; Maiden, Mother, and Crone. Know your depth of the divine feminine.
12. If you could be any television show, which would you be? Why?
Would like to tour with Rob Zombie as I am also a performer. I dance the dance of the seven veils and such. I'm not a fan of the electronic box (television) so I don't know many shows. I would have LOVED to do the show "Carnival" though or 'Salem". Quinton Tarantino, I'm ready for the next snake charmer scene in one of your movies and so are My 2 Huge Boas. Call me.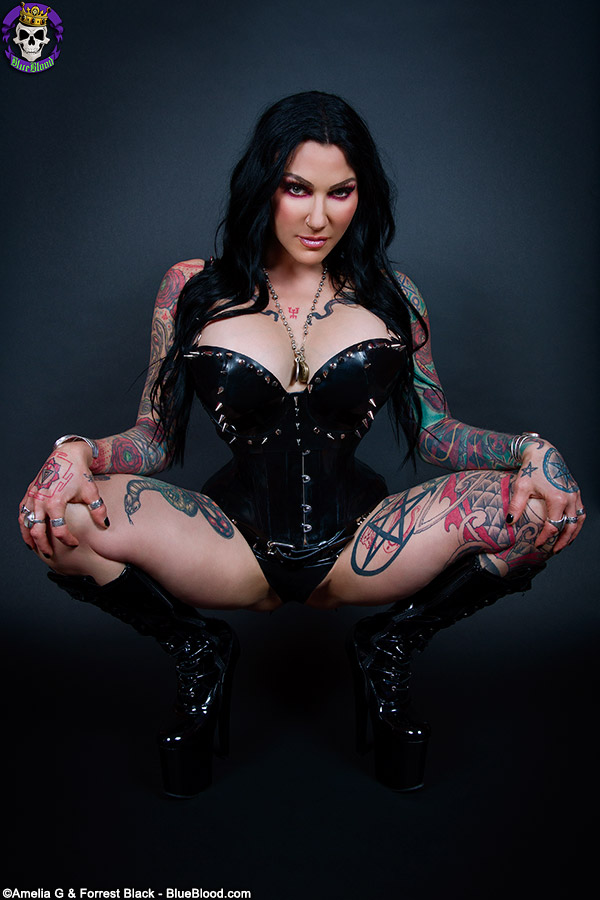 13. What would be your fantasy fuck?
I would love to fuck Hades.
14. Where do you see yourself 20 years from now?
Even more witchy and all my priestess's and warlocks doing the magick of mother earth, and offering it up to porn of course. We will do wild sexual earth rituals. Wanna join us?
The Goddess is Alive and Magick is Afoot.
Snapchat @JenevieveZaya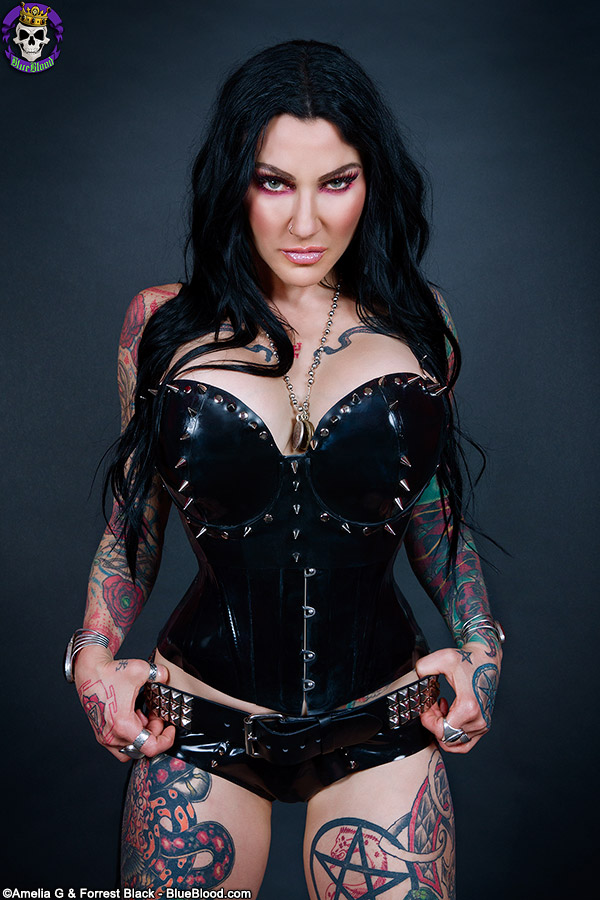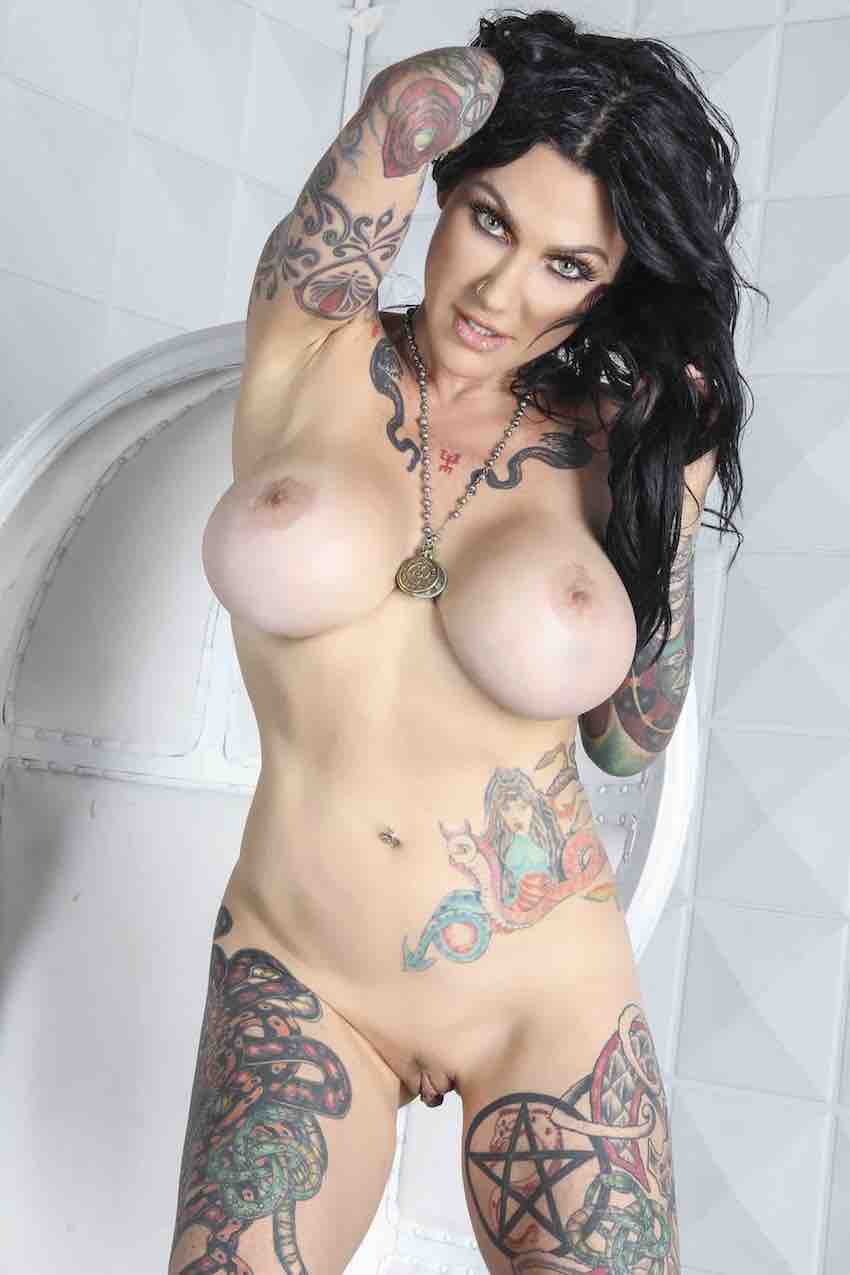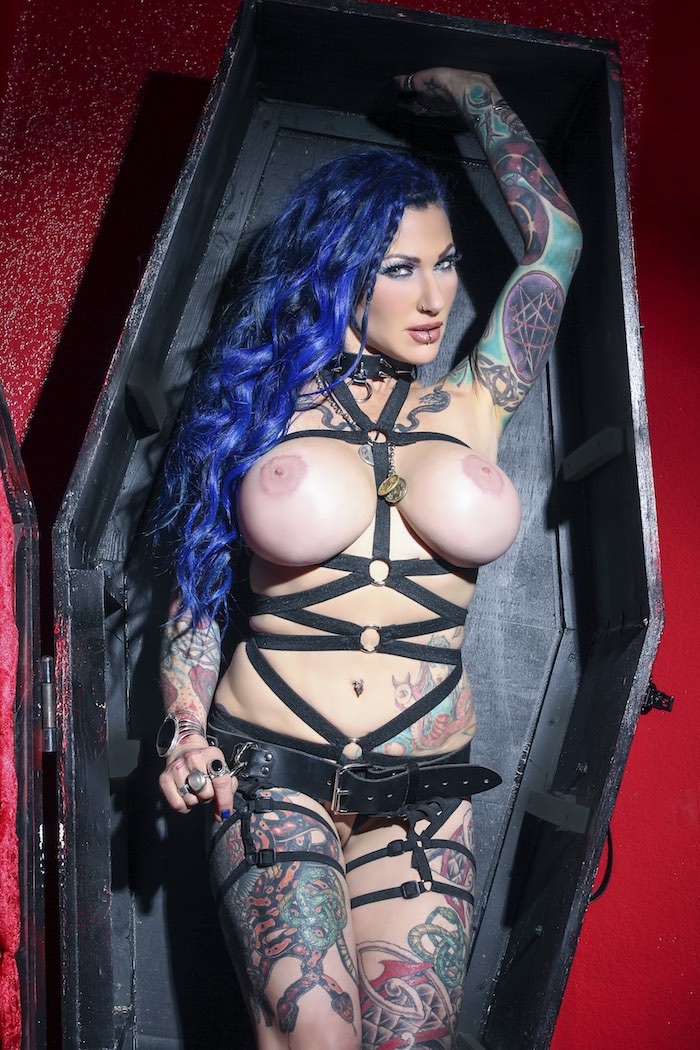 ::
If you would like to connect, make sure you follow Jenevieve Hexxx on Instagram and Twitter, too.