Let me fire it out straight away; have you ever had public sex? If not, indulge yourself with pornstars sharing their craziest public sex locations. The majority of them talk about their private experience, however, some also share their public porn scenes they shot. What is crazier, scripted or nonscripted? It both have their own ways of wickedness.
It is almost cliché talking about fooling around at a theater. Almost everyone did it in their life, at least once. But what are some other locations you have had sex at? For me, one of my most recent ones was at a public shower near the sea. Kinda cool, I know.
But that is not even close to as wild as some of the pornstars can go. I mean, no way you make me have sex at a church. You read that correctly, at a church! Or at a water park's pool. Boy, these girls sure do not have any boundaries. When they get hit with the horny vibes, they will do it almost anywhere.
One of her public sex experience for Cassandra Cain was on a completely empty metro in Chicago. And the second at a movie theater and the third, well, you get the gist of it.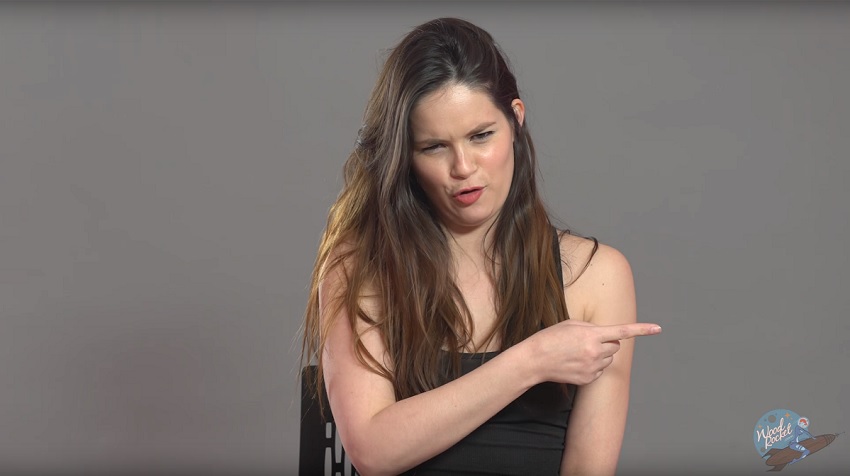 Leya Falcon enjoys public sex simply because it is convenient. "If I'm horny and I am out and about and I can fuck I am going to fucking do it." She especially prefers playgrounds 'cause they are fun. Bear in mind, she only does it when it's night time so she makes sure there are no children around.
Bobbi Dylan likes to be a little extreme. This one time, Bobbi had sex in the ocean on a jet ski. Bobbi lives in a beach town where everything is fairly classy and she is just being a ho. That's what she said.
Jenna J. Ross is certain that a woman orgasms harder having a public sex. It is due to the risk factor that's involved. By having so much adrenaline going, you feel everything more intensely.
The craziest spot April O'Neil ever had sex at was in a garden at this historical place in a different country. April, was this in London? It must be London. I want to know!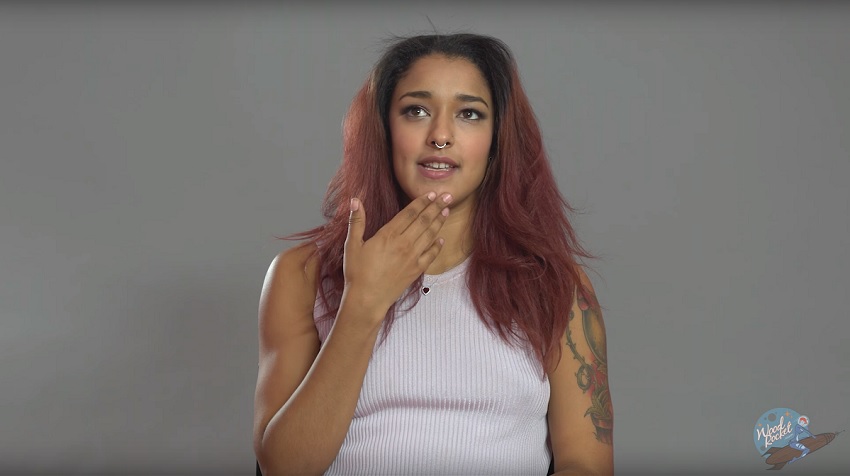 We do not know much about her personal preferences but Daisy Ducati sure shot a few public sex scenes. One scene she did happen at a bar with a live audience. The dude who was fucking her with a dildo on a stick made her squirt all over the place. The fun part: everyone in the audience, for some reason, wanted to get squirted on.
A mall is one of Amber Chase's favorite places to spend naughty moments at. Even security guard rolled up a few times and was kinda a scene from an 80's movie.
The naughty Val Dodds had sex at a church. Still, no one was really around, however, the God himself was watching on you, Val! You bad, bad girl. She also kinda fooled around at the water park's pool.
As for Amarna Miller, she was more of a public sex fan before she became a pornstar. What? But now, when she is in porn, she prefers sex sessions behind four walls when no one is watching. We could say Amarna's middle name is Contradiction.
You see, pornstars are pretty much down to do it anywhere. However, aren't we all? When there is need and will, nothing can stop us from having sex and fulfilling our horny minds.