After a few moments of child-like fun, this sexy tattooed babe gets bored with the solo action, she was having on her bed, and continues towards the bathroom.
What for?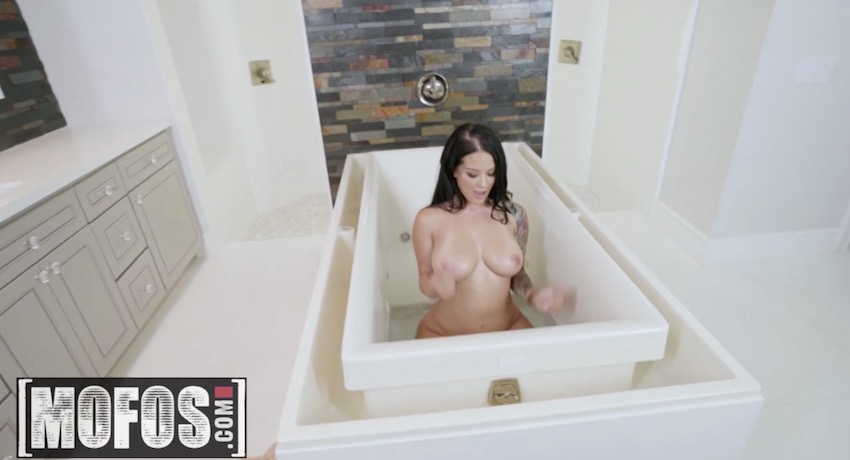 To wash off all those dirty thoughts. The ones that have been piling up in her while she was having her alone time.
When she goes to the bathroom and slowly starts to undress herself and shows all the tattoos that were hidden underneath her underwear, the tables turn!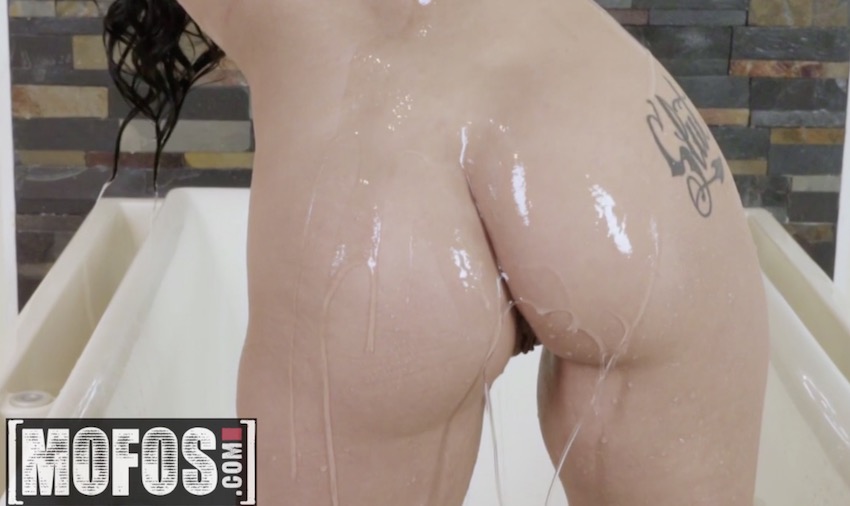 Her boyfriend comes in her bedroom and takes her camera sneakily following the steam and the erotic fumes that are coming out from her direction.
Filming from afar at first, running her hands over her perfect body, you can see all those curves that this tantalizing babe has. Like every normal man that has a curious mind, he just needs to come in and surprise his lonely girlfriend.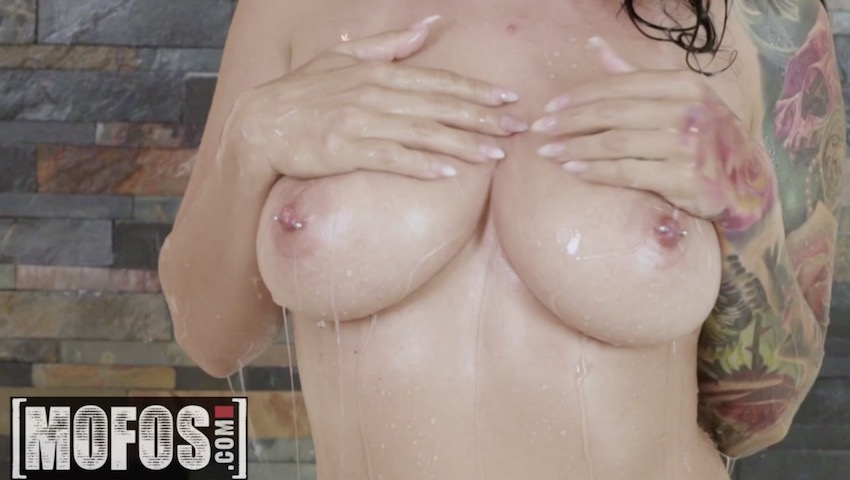 Surprised but keeping her cool, Katrina stands up, turns around showing her amazing ass. She invites him with her naked sexy tattooed body to come a little closer. You know, to unzip his pants so she can clean his big dick.
In a few moments, her lips are engulfing his big rod with pleasure. Without time to think things trough, she bends over and receives a big cock deep inside of her pussy. Katrina is capable of nothing else but moaning and grinding against the bathtub.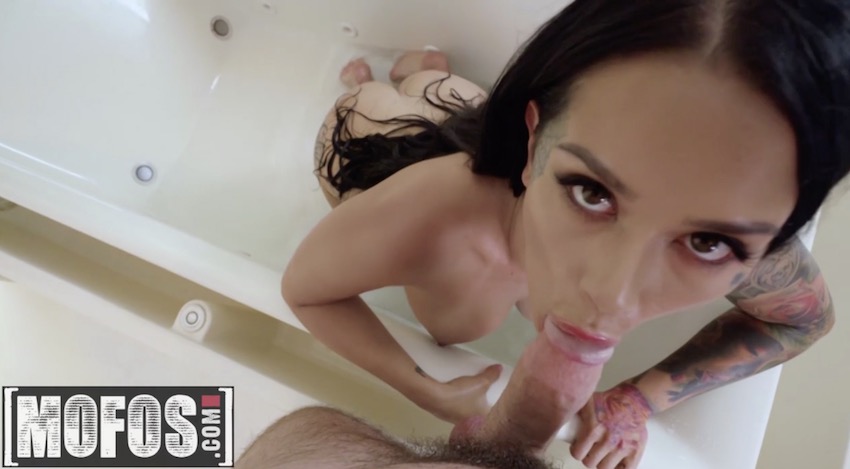 Fucking his cock, she turns and lets him have one more taste of her cocksucking capabilities. Right afterward she quickly puts his dick between her big tits and happily agrees to go to the bedroom on his request. Here, things get heated when they turn from a straight riding position to a sideways fuck. From having all the control to spreading her legs and rolling her eyes backward in pure pleasure leaving things in his hands. Complete domination is something Jade is a fan of.
Thrusting his cock deep inside of her and slightly chocking her out in a sideways position, has an animalistic effect on Jade. Katrina quickly gets on her back, exposes the pussy and a pair of outstanding tits. She tells him nothing because they both know the amount of pleasure that is yet to come.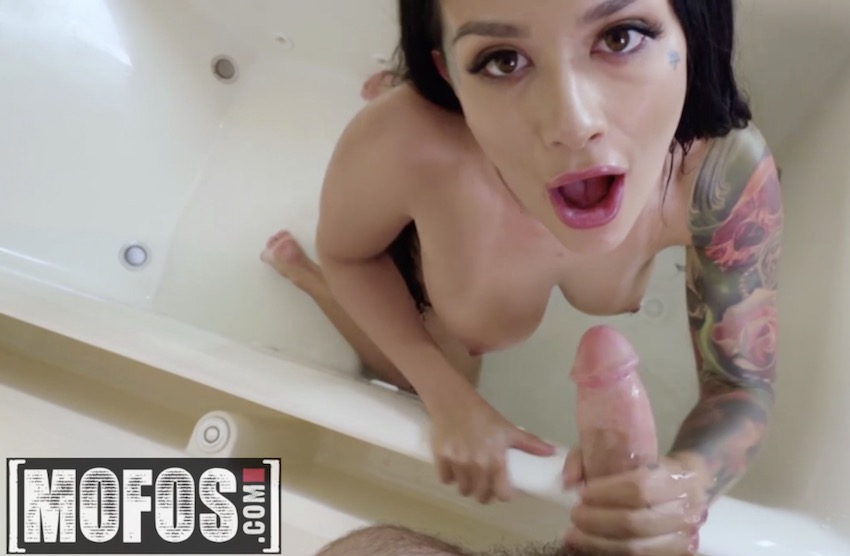 Plowing this busty babe as hard as he can, this fella brings a different beast out this little thing. Even while getting his dick out of her system and sucking it, does not make her immune to the after-effects of a huge penis.
It leaves her moaning, not knowing where to put it next.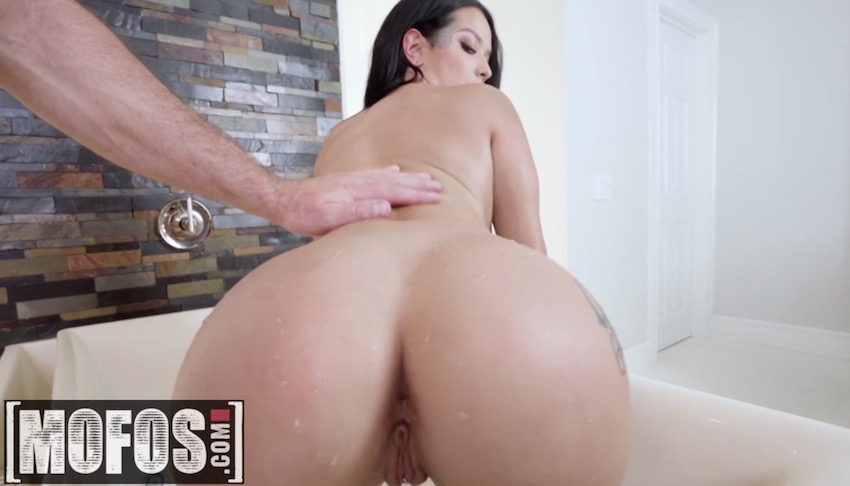 The handsome lover takes complete control over this sexy tattooed babe once again. He turns her in doggy-style position and starts putting his big pole inside of her perfectly shaved pussy.
The motion he uses to fuck her is not without sense. He leaves his dick in her pussy motionless for a few moments so she can feel just how big and horny she is making him also.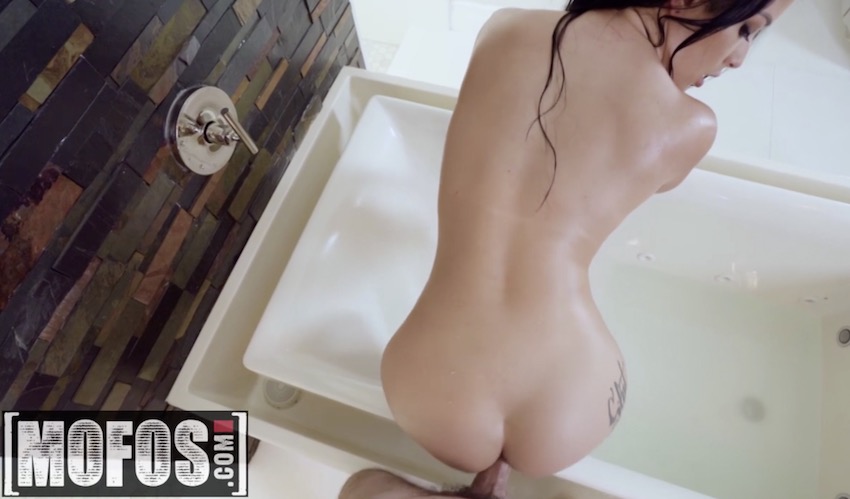 Fucking her with a determined demeanor, her pierced pussy is dripping wet. After a few changed positions, she gets on her knees, begging for his warm cum. Katrina sucks his cock before getting all of his creamy load on her pretty lips and face.