Skinny and slender Sofie Marie is a slutty stepmom who was left alone by her hubby, not coming home for the next few days. Again! Since this is his repeated practice, Sofie has enough of it. After all, she needs some cock in her pussy badly, but where oh where will she get one?
After Sofie ends the conversation with her husband, she hears some naughty sounds coming from upstairs. She knows her stepdaughter, Monica Sage, has her boyfriend, Jake, over and predicts right away what is going on. Of course, she will not miss the opportunity and silently heads upstairs.
She catches him fucking Monica doggy style while she is typing on the phone. Is she bored? Or is this the new-age of fucking? Anyhow, after he explodes with cum and creampies Monica, he lies back and notices Sofie with his cock still rock solid. They make eye contact. With her professionalism and experience, Sofie seduces him immediately.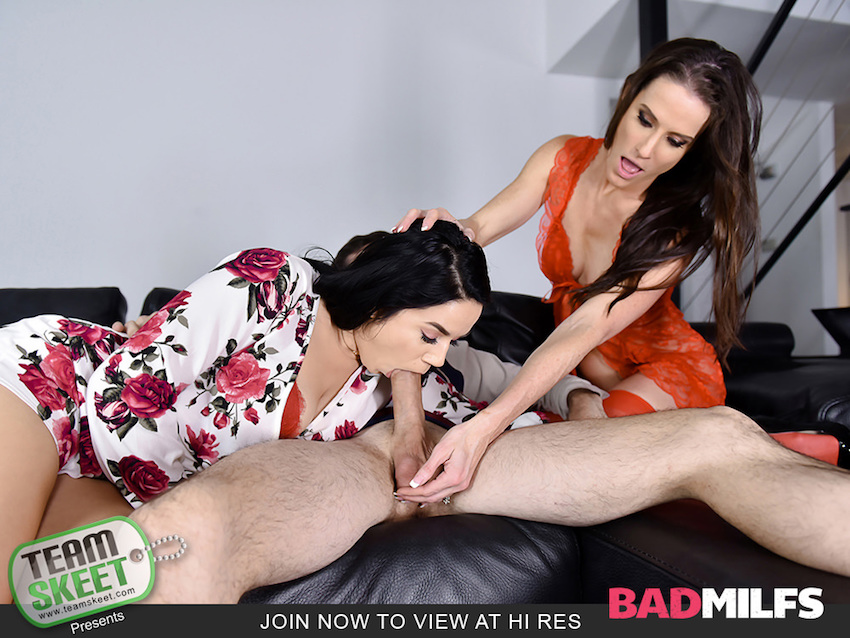 Needless to say, Sofie knows that he is hers, hooked already. After all, who does not fall for a slutty stepmom who wants to fuck you badly?
The following day, after doing the work outdoors and sweating like a pig, he asks Sofie Marie if he can take a shower. She makes him feel like home since Marie has different things in mind. When enjoying the shower, Sofie enjoys the fresh meat and does not bother standing right in front of him. They both know they want each other so there is no need to hide.
After Monica's boyfriend invites her over, Sofie joins immediately. She wipes him dry straight away and goes down to her knees, making him wet again with a slurpy blowjob. However, they end their little secret sexual adventure with a face fuck, leaving the sex for some other day.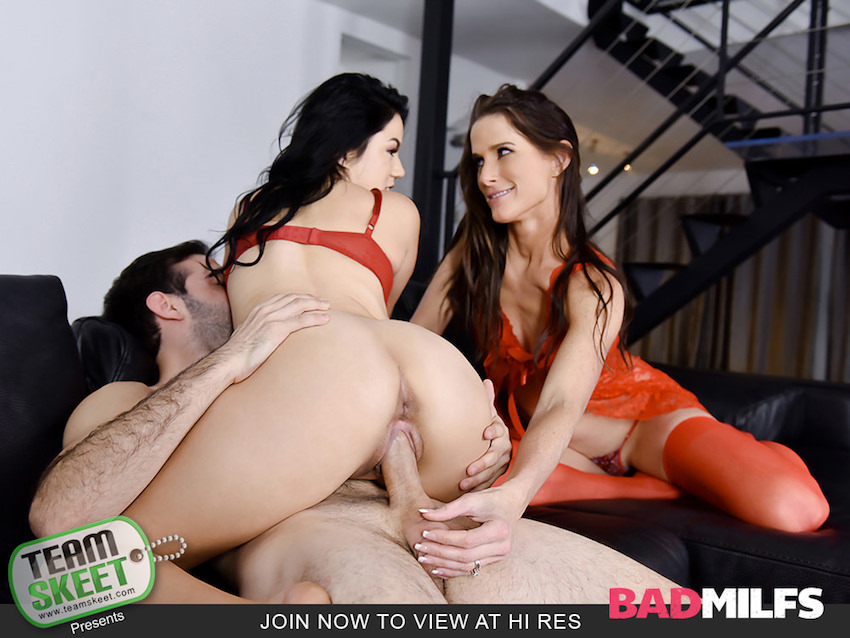 Would you look at that, just the next day, Monica leaves to go shopping and the opportunity is more than perfect for slutty stepmom, Sofie. She does not waste a single moment, jumps in the sexiest red lingerie she has and calls over Monica's stud, Jake.
He goes straight to action, fucking that talented and, surprisingly, still very tight pussy. Unfortunately, Monica did not make it to the shop yet since she forgot her phone. She ends up coming home early and catches Jake and Sofie fucking on the couch. Yikes.
What now?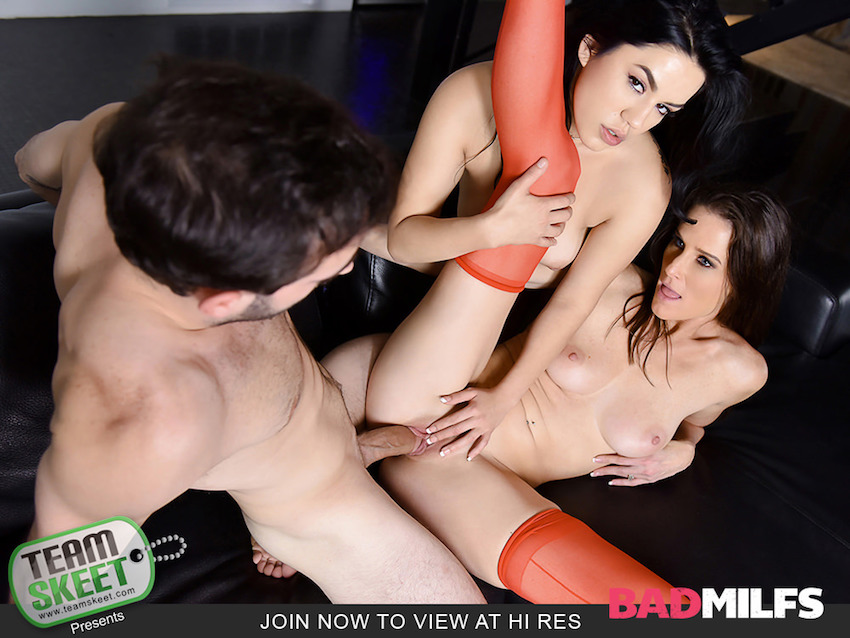 Well, you know how these perverted and slutty stepmoms are, they will do whatever it takes to get things sorted out with a threesome. Yes, a threesome! After a quick discussion, with a cock deep inside her vagina, Sofie Marie calms Monica Sage down and invites her over.
Will she say yes or will Monica get her phone and leave the house?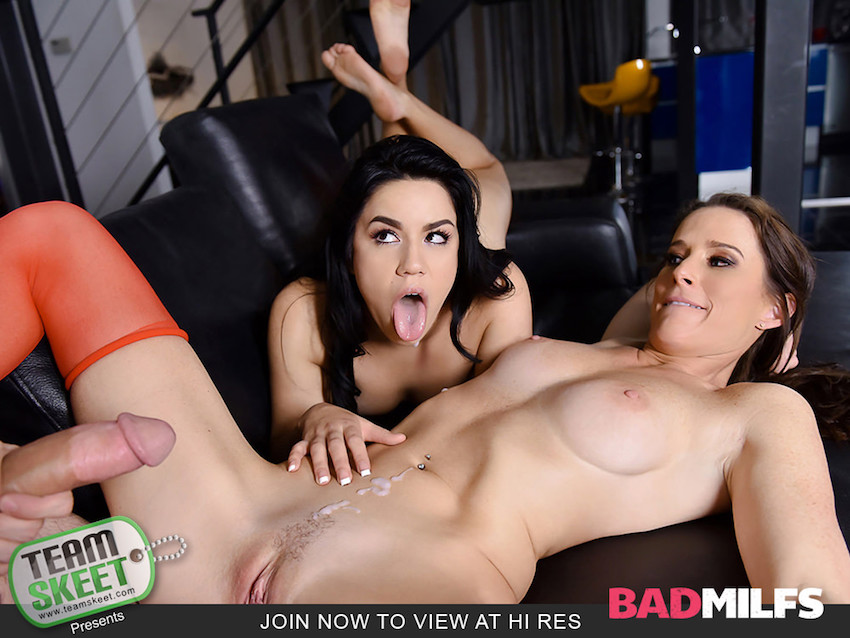 If you guessed the former, you guessed it right. After all, Monica knows that Sofie can teach her a thing or two about fucking and she is dead right. All three get fully naked and continue banging like mad people. Monica does not mind watching Jake and her dirty stepmother banging just like Sofie does not mind giving the two of them tips and tricks on how to enjoy sex even more when they make love to each other.
When Jake fires a massive portion of cum, some of it stuffs Monica's mouth and the rest of it lands on Sofie's juicy pussy.