There is no stopping for curvy brunette, Valerie Kay, once she sets her mind on something. In other words, Kay does whatever it takes to get what she wants. What's more, she always succeeds at achieving the particular thing or person she is after. Valerie just does not give a fuck what she needs to do to get it. She just does it!
With a body like that, you know Valerie can seduce just about anyone she wants. And even if that means one of the most successful rappers.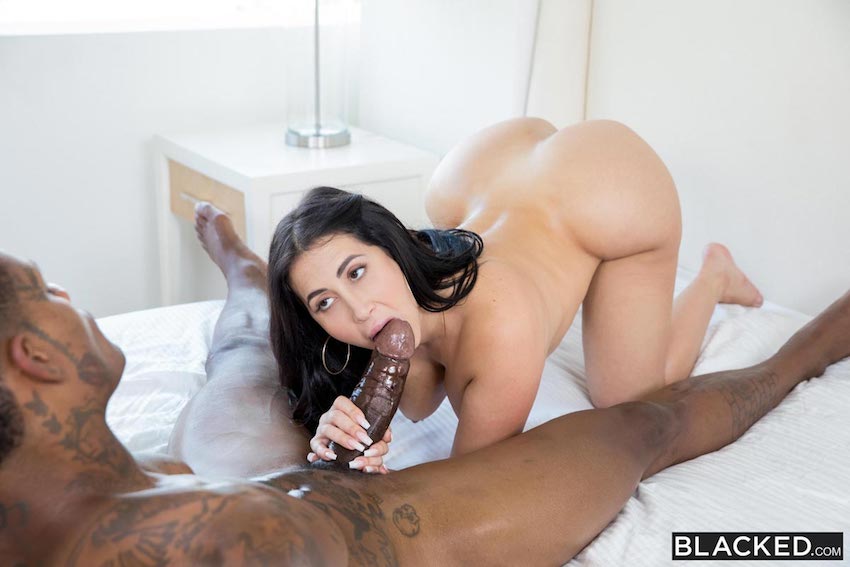 Speaking of rappers, Valerie is a fan of this particular dude ever since he started his hip-hop career. Of course, she freaks when her girlfriend tells her that he is doing a secret show at a bar she works. No need to tell Valerie the second time. She quickly dresses up in a tempting skirt with a full cleavage top. Simple, professional while at the same time very naughty. Those boobs and that ass, no one can resist! Even if that means a celebrity, who can have just about any other lady he wants.
But young and exotic Valerie Kay is different. You can feel her passion and good vibes from miles away. Needless to say, after the party, she finds herself back at his house. That night, just about every woman at the club wanted him, but it is Valerie who he chose.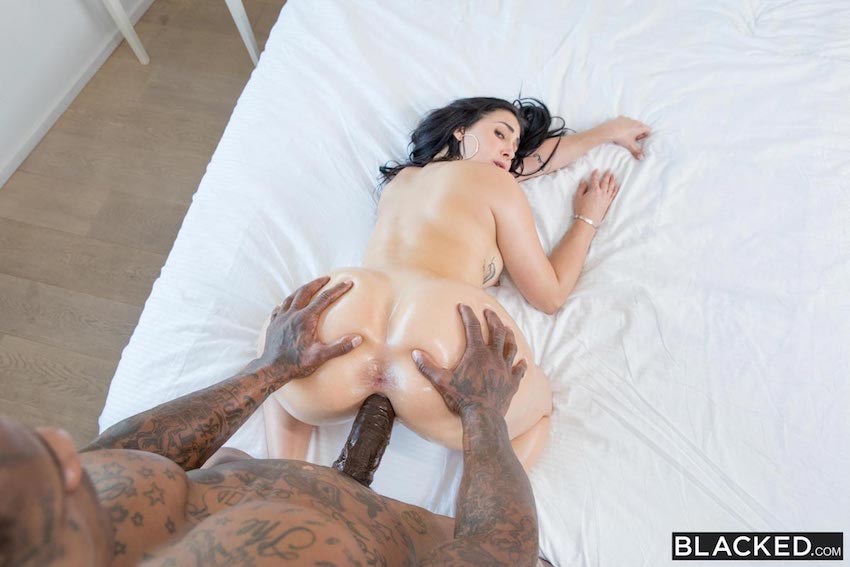 Would you look at that, Kay scored again! However, that is not really a surprise anymore. When Valerie wants to fuck somebody, we know already that she will get her hands on his monster cock. Not only that but his tongue on her juicy pussy, too.
After a few sips of the expensive champagne, the horny people begin to kiss. Soon after, he starts pulling down her skirt and takes a bite of that round and curvy ass. The kinky and slutty Valerie Kay picks up the bottle and pours the champagne all over her body for him to enjoy her even more.
From eating her ass and pussy out right there, in the kitchen, they move over to the master bedroom where Valerie Kay has a piece of him. His immense black cock is way too big for Valerie's small mouth but the blowjob she performs on him is one to remember.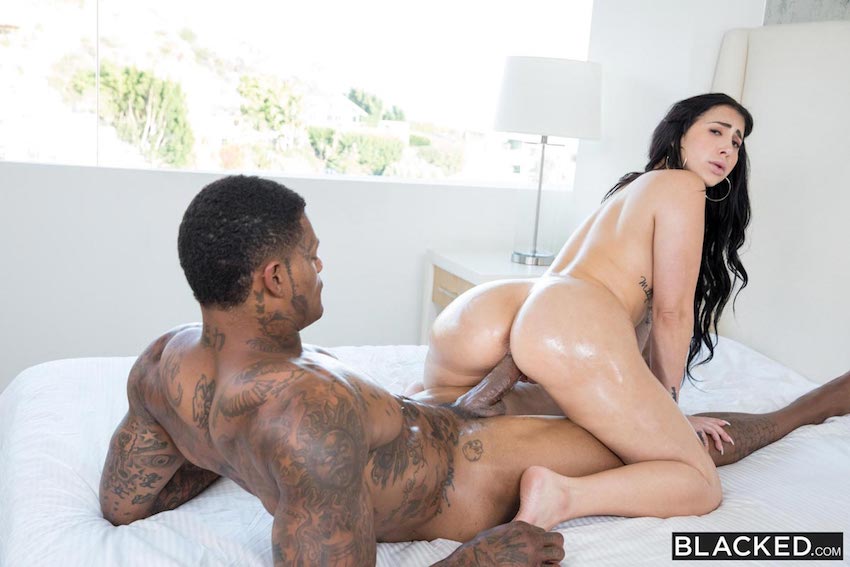 With both hands, mouth, tongue and loads of spit, Kay sucks the BBC like it would be the very last cock she blows. She takes it to the very next level and blows his mind away once Kay begins to slurp and breath heavily.
The pleasure he begins to experience is like nothing he ever confronted before. Indeed, Valerie Kay is a very skilled blowjob queen but what follows next is even more remarkable.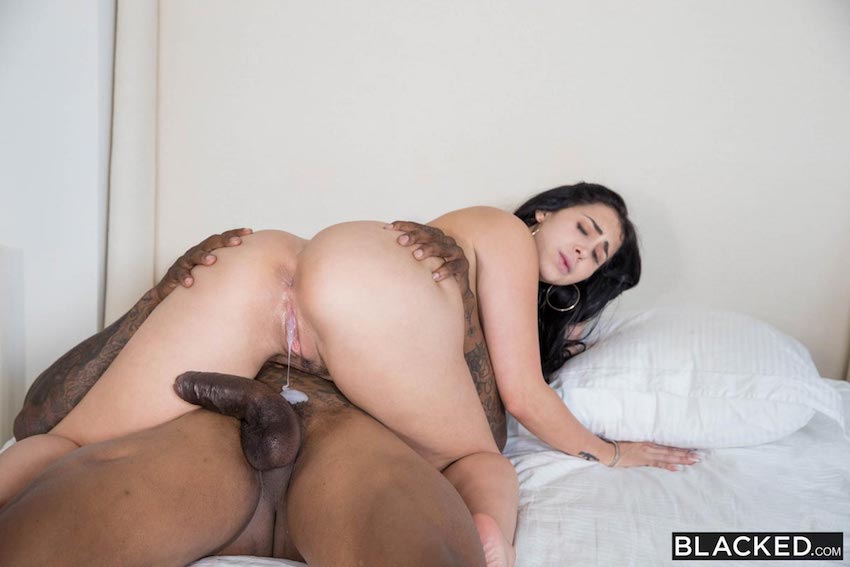 Both naked and ready to put their secret sexual encounter into the next gear, Valerie climbs on top and rides him cowgirl style. She squats, lets him fuck her doggy style, missionary and finishes the kinky adventure back on top.
The unstoppable Valerie is ready for the massive load he produces and makes it splash all over her inside. Yes, Valerie experiences a creampie! How fulfilling and victorious it feels, sucking, fucking and making her dream come true, must that be. The expression Valerie has after the interracial fuck session tells you more than enough.