It is widely understood in these modern times that inviting somebody over to "watch Netflix and chill" is an invitation for sex. And by "widely understood" I mean there's a Know Your Meme entry for it.
But long before Netflix, long before DVDs, hell, long before even VCRs made it into every home, there were ambitious horndogs who were working on perfecting the concept. I promise that the 1982 Danish porn magazine where I found these photos didn't invent the idea of enticing a woman to your house for sex by promising to show her some dirty movies! Not even close. But I do cheerfully admit that "porn loops and anal sex" doesn't sound as smoooth as "Netflix and chill"…
Fortunately for Jacob, "When are you going to come and see some of my blue films?" was smooth enough for Camilla, at least in the porn-fantasy bar that he — lucky bastard! — drank at. Because she didn't even blink. "How about later?" How about it, indeed!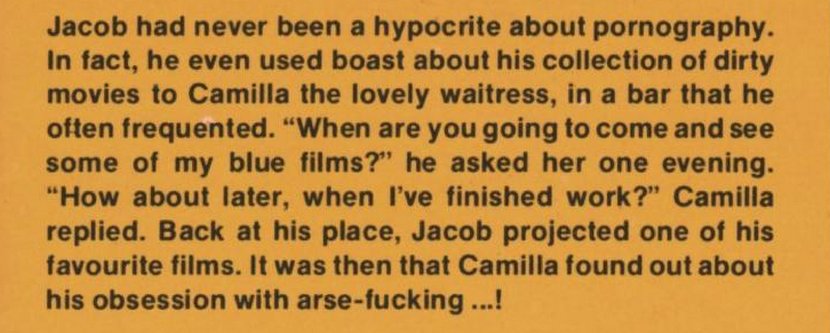 That little block of text tells you everything about how the rest of this story goes. Imagine hearing that sentence in the deep voice of a nature-documentary narrator: "It was then that Camilla found out about his obsession with fucking girls up the ass…"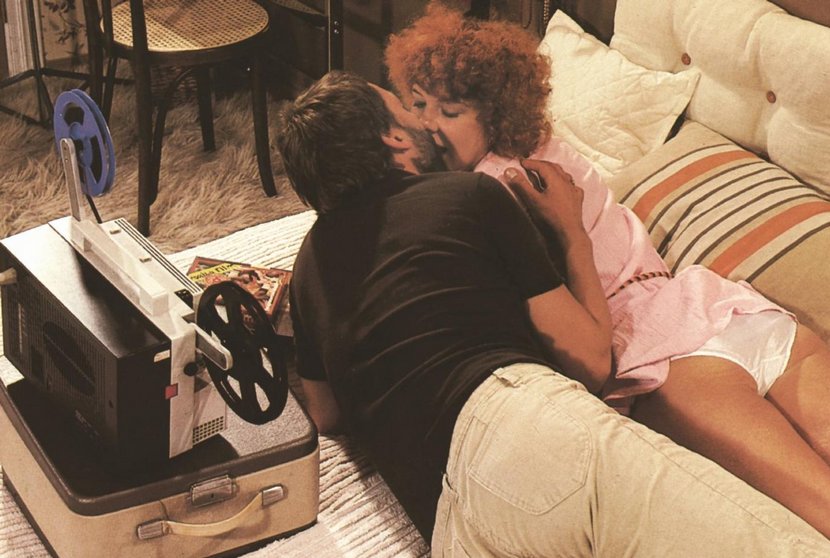 My theory is, if you've got a sexual obsession like that and you're determined to disclose it on the first date, there are worst ways to get it out in the open than by showing the lady some excellent raunchy porn in which your obsession is the star. If she grabs her purse and hits the door, well, at least you didn't waste too much of her time. But if on the other hand she begins to warmly make out with you, like Camilla here? Gentlemen, the tasty fruit symbols in your slot machine have lined up and you are hitting a jackpot!
This next photo shows a sort of half-crazy smile as Camilla gives Jacob a hand job. It's just foreplay, but that smile highlights her enthusiasm. Indeed, that enthusiastic smile is why I'm writing about this 8mm-and-anal porn. Below the smile, we can see that neither her face nor her body is actually very pretty, conventionally speaking. What sells it — what sells her, in this whole shoot — is her warmth and sexual enthusiasm. There may be a few younger men who haven't figured this out yet, but I think every man over the age of forty knows: nothing makes a woman as beautiful as a face that lights up when she's thinking about fucking you!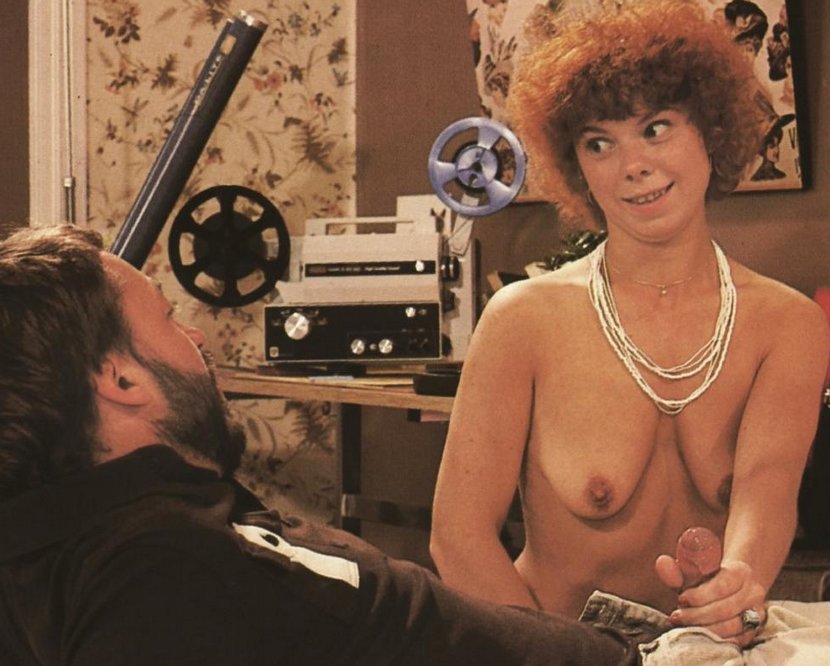 After that it's a series of conventional-for-the-time anal sex photos. I marvel now, in 2018, at the way the director made her hold her pussy lips apart for the camera in every shot. What even is the point, when anal sex was the theme of the shoot? But there it is.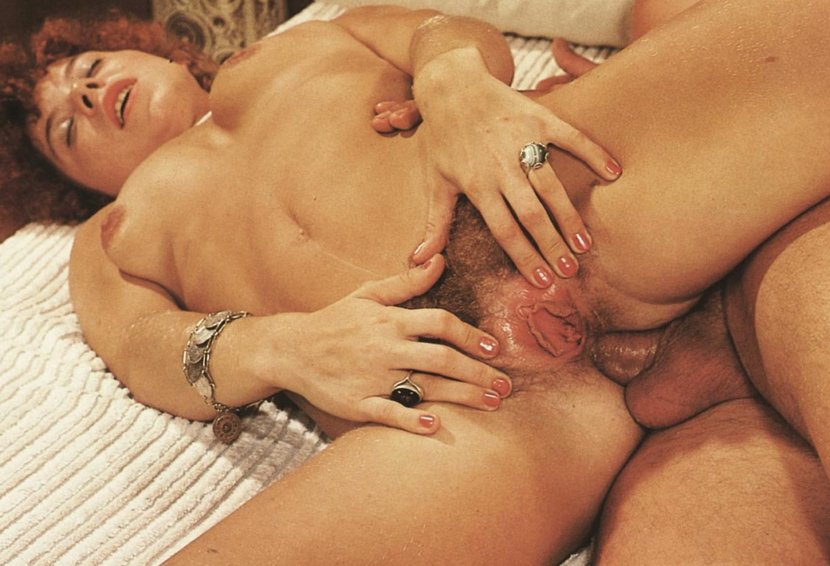 Because I'm a nut for vintage things, I can't help admiring the terrible battery vibrator she's using. One speed, noisy, hard-plastic piece-of-crap sex toy! But still, amazingly progressive in 1982 to show the female star of an anal sex shoot with a tool to stimulate her own clit. Usually, the idea was that she would just magically orgasm from pure anal penetrative bliss, which is… Well, let me just call it "quite rare" so that I don't get letters.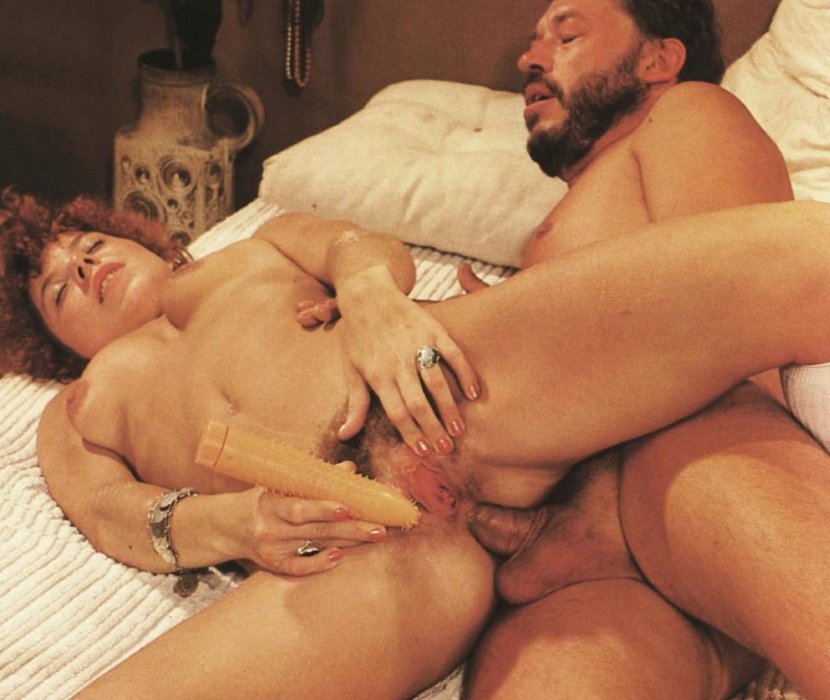 After this, it gets athletic. But she's very good: she never loses her balance or lets the camera lose sight of the inside of her pussy!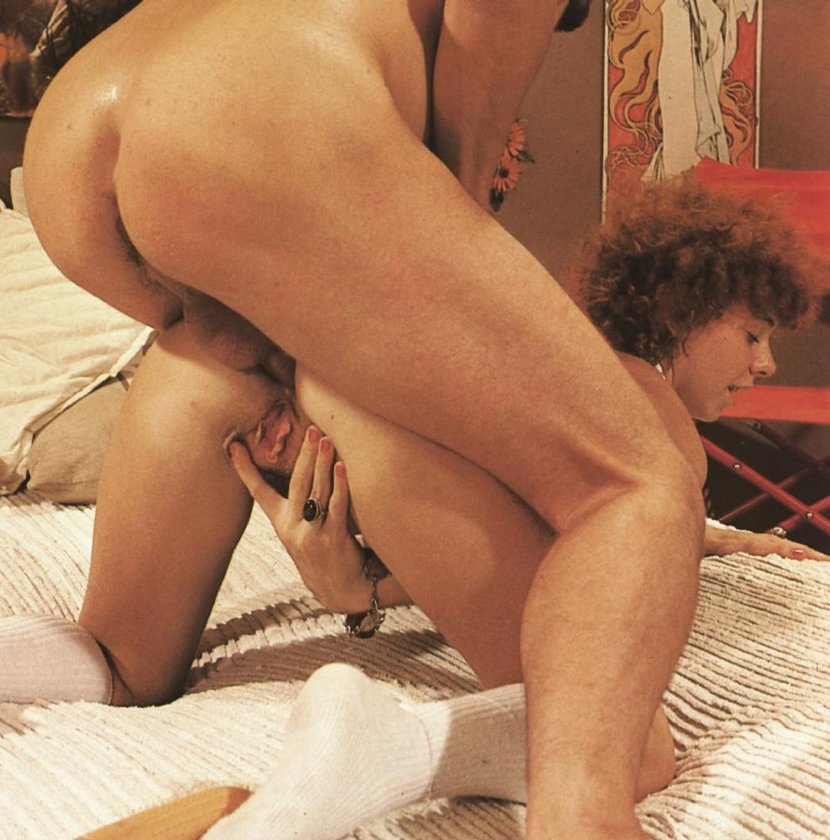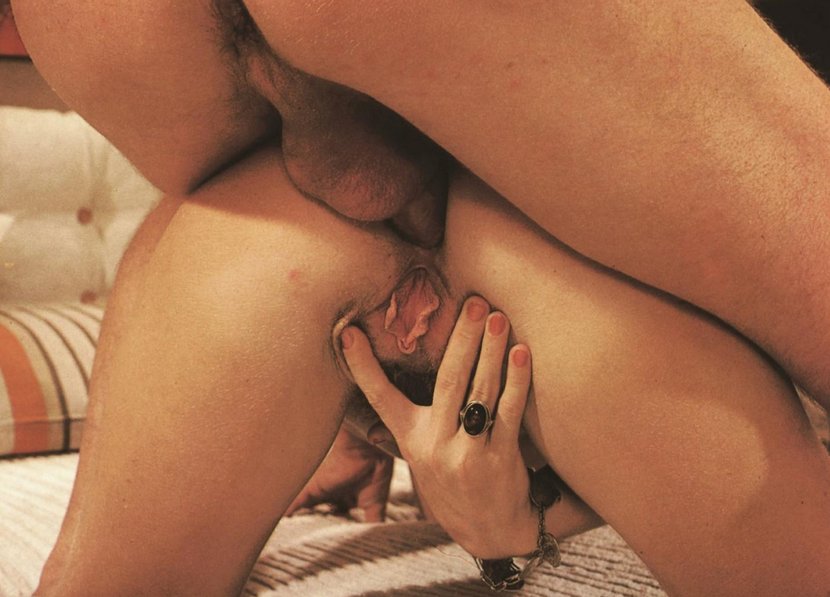 I hope you've enjoyed chillin' with this early-80s anal-sex porn. Just a man, his movie projector, his porn loops, and his friendly server from down at the bar. What's not to like?