If I am entirely honest with you, it was probably "Melrose Place" when it was the last time I saw Alyssa Milano. Do you still remember how insanely hot she was back then? More honesty from myself, I never was a fan of the show. On the other hand, I only watched it occasionally because of the hot chicks. But what is the best part, look at Alyssa today. Milano is 44 and maybe looking even better than she did back then. I mean, if you are into MILFs and they excite you, Alyssa is definitely the woman who you will be attracted to. However, I bet we all drool over her. No biggie, she is hot as fuck and that is a fact. Alyssa is working out quite a lot so no wonder why she keeps staying in such incredible shape.
It was just recently when I saw a photo of Alyssa Milano checking out the beach, facing away from the camera so everyone gets to see her ass. Yes, the photo above. Thanks for publishing such a tasty photo to your 1.4 million followers large Instagram profile, Alyssa! Oh, how happy it made me. It actually filled me with so much joy I could not resist but feature you as our Hottie of the week. You deserve it, Alyssa, you sure do.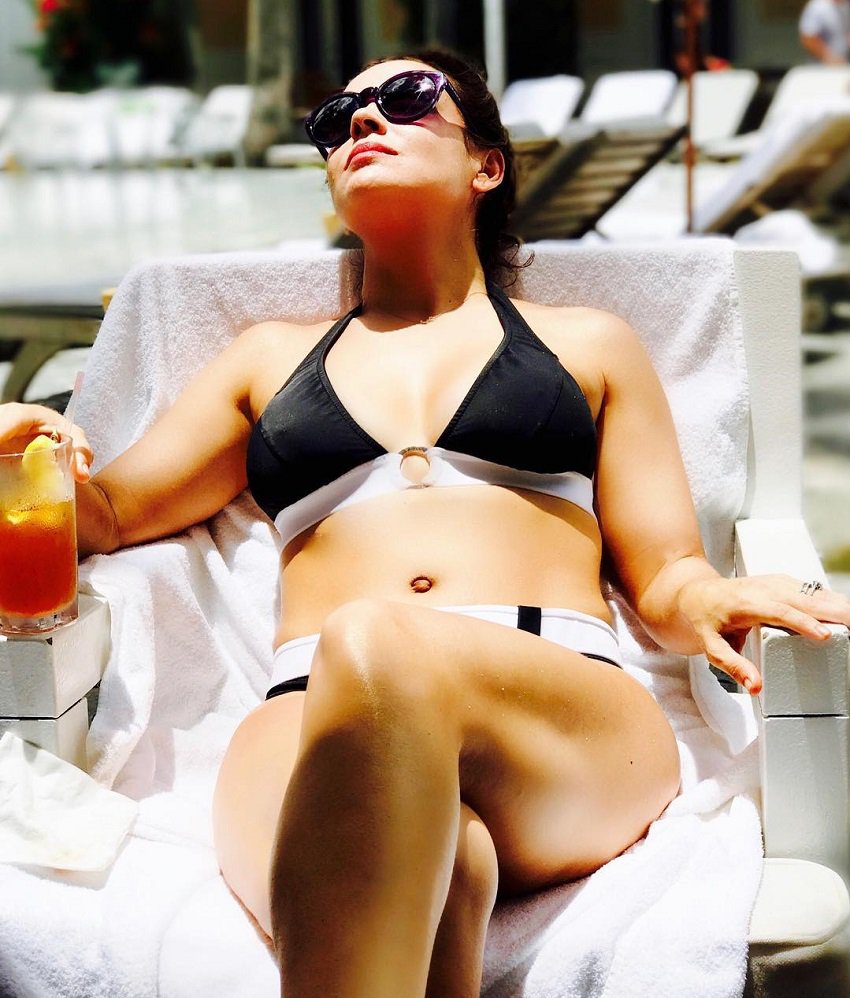 In our true fashion, let's speak a little more about Alyssa. She was born on December 19, 1972, in Brooklyn and is the daughter of a fashion designer and film-music editor. Needless to say, Alyssa Milano is Italian and that is where the sexy good looks come from. Aside from "Melrose Place," Alyssa also appeared in "Who's the Boss?" and "Mistresses" to get you more familiar with her, you know, just in case.
Did you know that Alyssa is passionately in love with baseball? Yes, the sport. As a matter of fact, she is such a fan, she recently released book, SAFE AT HOME: Confession of a Baseball Fanatic.
Let me challenge myself now and bring you some sexy photos of Alyssa Milano that she published to her Instagram profile. You will thank me later.