The sexy, the hot and the curvaceous April Nottingham is our Hottie of the week. It is more than obvious why this tempting chick scored the crown.
In short, she is absolutely phenomenal.
April is winning the Instagram game with a ton of amazing bikini shots and beach life content that makes us all salivate. Needless to say, it is her butt that triggered my interest immediately.
Still, I do need to say that her entire body physique is mind-bending. Including her eyes, her lips, her nose, well, you get the gist of it – everything.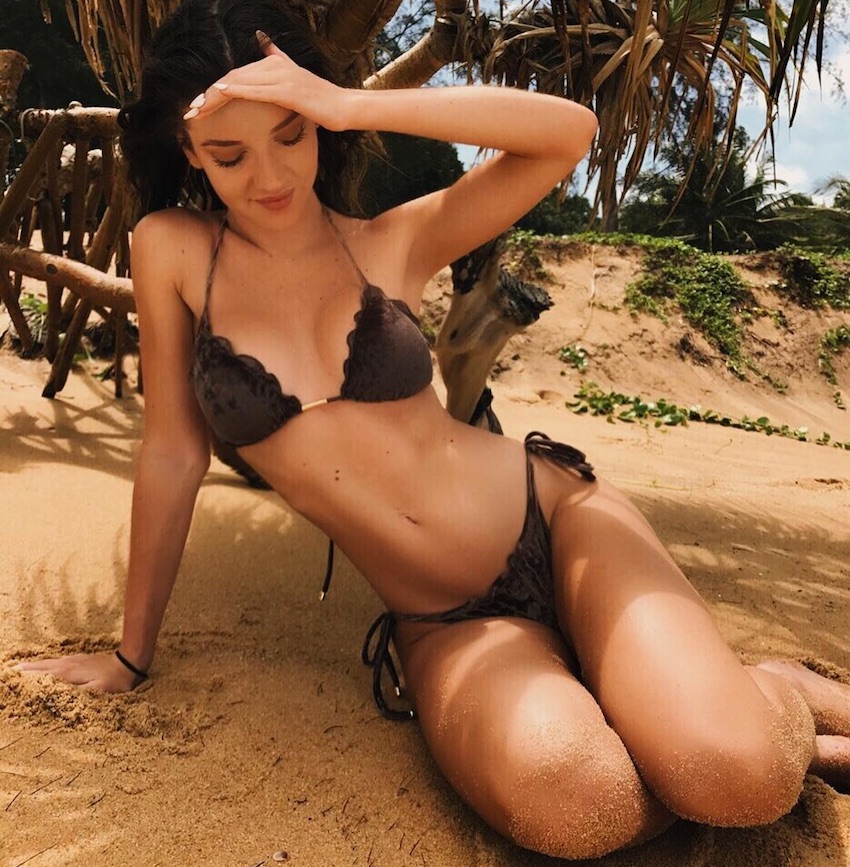 Moreover, April Nottingham was born on April 4, 1994, in Virginia. More or less, this is the only information I managed to collect from other resources on the internet.
When we create an article of no-so-extremely-popular Instagram models and sensations, these ladies are keeping their personal lives pretty private.
To be entirely genuine with you, we are not here to become best friends with April. You already know why we are here – to check all the sexy content that she publishes to her rapidly growing Insta profile. At the time of writing this, she already has well over 110,000 loyal followers. And her pictures and short clips are getting much love.
It is more than evident that April Nottingham enjoys summer vibes, sea and cool beaches. She is also one of those personalities who enjoys traveling the world, for instance, Positano, Italy. But you can see her travel to other locations around the globe, too.
Also, April is working with quite some brands already, mainly in the bikini and lingerie space. But this is somewhat still just the beginning of her career. So far, she only has 78 posts on Instagram, and April is already making some serious noise.
Are you ready to take things to the next level and enjoy April Nottingham's sexiest pictures? I sure am.