There is just enough information online about hot Russian model, Anella Miller, that got her featured as our hottie of the week. To be frank, it's the images that she posts on Instagram that got us all blown away and amazed by the level of hotness and gorgeousness Anella brings to the table.
She is no joke.
And when I tell you she has a daughter, your jaws will drop almost instantly. That's called passion and dedication to keep her body healthy and toned no matter what.
Young and super stunning Anella Miller was born on August 18, 1991, in Moscow, Russia. As far as her biography or any other information go, there is not really much on the web. Moreover, I understand nothing that she writes on her Instagram, but I sure do appreciate the pictures Anella publishes and that's what matters most.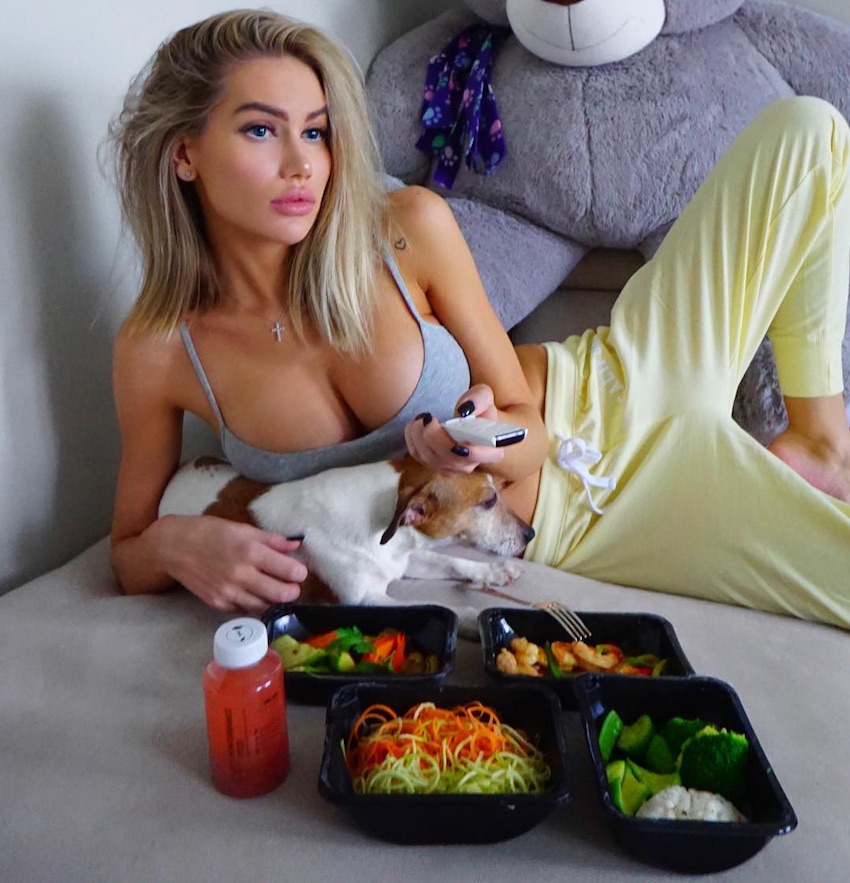 We all know that a ton of hard work and dedication was involved to keep on maintaining such a body physique. That said, and since today is the last day of 2018, one of your goals for 2019 might be to get in shape. Let Anella be your inspiration, your idol. Not only does she treat you with a ton of sexy imagery, but she will also push you to eat clean and work out on a regular basis.
It's the consistency and experimentation that work best to achieve the goals and results you want to attain in your life. Not that I am trying to be smart or whatever, that's just the pure brutal reality. You might say, "That's easy," however, once you put it into practice, I bet only a few will last for three months, let alone, an entire year!
Bear in mind, you already did the first step if you followed Anella Miller on Instagram. From now on, inspiration and motivation will come your way on a daily basis so, please, no ifs, no buts, no maybes!