For some Angela Jonsson might be a nobody while for others she is a dream girl. Being familiar or unfamiliar with her, we are happy to announce this bikini model our hottie of the week. She is a stunning woman of several talents of which modeling is her primary one.
It all happened back in 2011 when Angela won the Kingfisher Calendar Model Hunt. This experience thought her a bunch of things. One of them is that modeling can be hard work.
From earning the crown her fame skyrocketed and she began working with many major fashion brands. Winning the reality show and shooting for the calendar really helped her a lot on pursuing modeling as her professional career.
Bare in mind, Angela wanted to be a performer since forever. Even if acting and modeling would not work out for her, she would be a dancer or whatever.
According to her Instagram profile, she is living the life and traveling the world on a weekly basis. It seems she is constantly on the go, visiting the beautiful places our globe has to offer while doing business with brands to make their websites, magazines and product packaging look beautiful. She once appeared on the front page of Tumblr (picture below).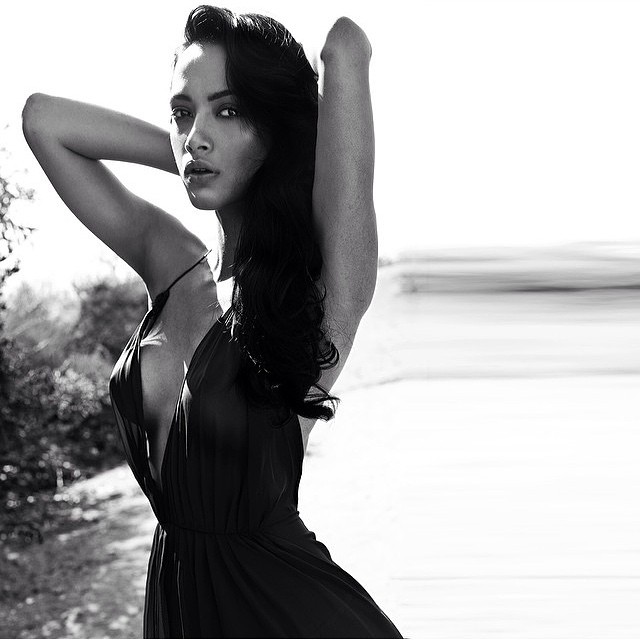 Indian model and actress, Angela Jonsson, was born on 28 February 1990 in Chennai. She was born to a father from Iceland and a mother from Mangalore and has six sisters and three brothers. Moreover, her parents are coffee exporters and Angela studied at an American international school in Kodaikanal.
Speaking of coffee, Angela likes sugared cappuccino. However, she is also open to the good old espresso.
Moreover, when it comes to Angela's personal style, she likes to keep it simple. Not too much makeup and jewelry, wearing pretty basic colors, like black or white.
And guys, if you are tall, have a great fit, a good sense of humor and are confident, you are Angela Jonsson's type. Now you know!
Aside from her modeling career, Angela also knows Hindi, took hours of dance lessons and has a career in Bollywood, too. She is an all-around lady who, unfortunately isn't really good a cooking. An almost wifey material.
Go ahead and follow this brunette beauty on Instagram to learn even more about her.