No doubt, curvy pornstars are secretly our favorite. You might say this and you might say that, at the end of the day, we all know that voluptuous and thick bodies are out of this world. And when she rides a massive rod or swallows it deep down her throat, well, that's when the magic hits heavy.
You cannot hold yourself back but stare at her curvaceous body for as long as possible. She has you hooked now for hours to come.
But that is totally ok.
After all, we are all down for some luscious and sensual sex action. Only you know it best.
Today, we bring you a collection of the hottest curvy pornstars that will fulfill your desires and wants. With their massive boobs and round asses, they are all yours, ready for you to examine them in great detail. If you are ready, you better move down and enjoy yourself in these luxurious and opulent bodies for as much as you want.
Milly Marks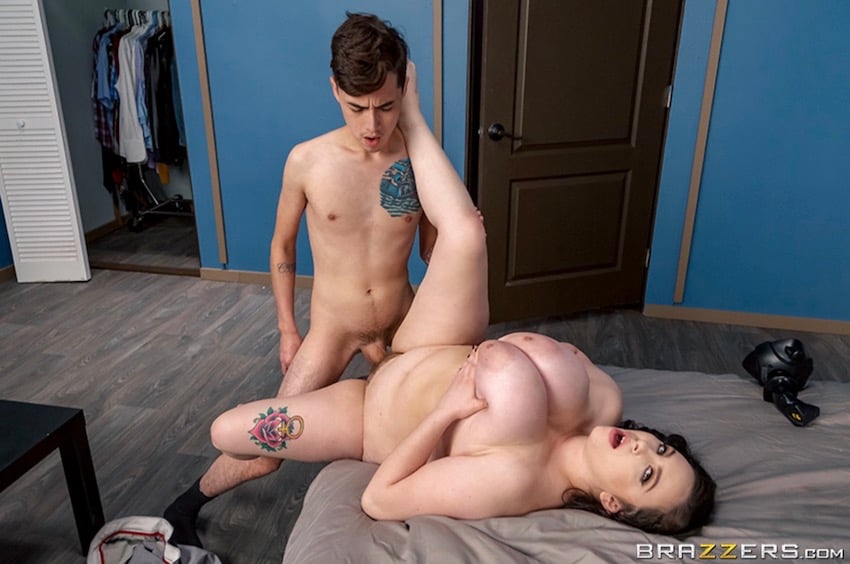 A curvy woman that takes the word "curvy" to a whole different level is, without a shadow of a doubt, Milly Marks. While she might be relatively new to the adult entertainment industry, she is already busy doing kinky stuff in front of the lens. Milly was born on October 23, 1996, and she weighs 140 lbs. Her amazingly large 36H breasts are perfect for a titjob, yet the beautifully bounce up and down and left and right when Milly gets her snatch fucked hard. Instead of curvy, we could almost call Milly Marks a BBW pornstar, right? She is a hot brunette with a massive passion for fucking, especially skinny dudes with large pricks.
Twitter: twitter.com/millymarksxxx
Kailani Kai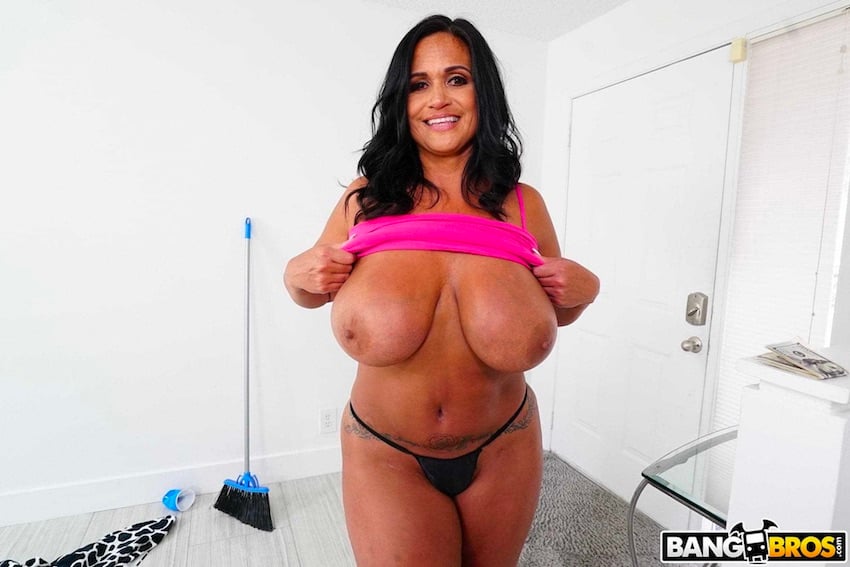 Kailani Kai is this outstandingly hot, sexy and mature curvy pornstar that will knock your socks off with her incredible assets. She is all about taking things to an entirely new degree with her porn performances. Especially when it comes to fucking younger studs. In fact, those are her favorite! Kailani Kai was born on September 10, 1970, which makes her a real hot MILF machine. Boobs and ass are to die for, and that is a guarantee. Kailani also sports a very adorable smile that happens to be so cute, you just want to stuff it with your cock. Last but not least, doggy style is her favorite.
Twitter: twitter.com/kailanikaixxx
Ivy Lebelle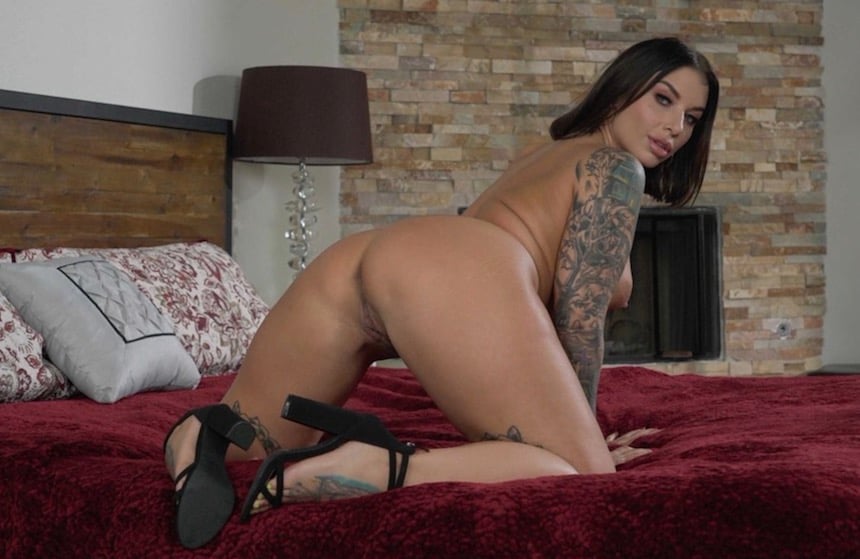 Curvy and tattooed frame? Sign me in! Ivy is a phenomenal lady with a massive passion for fucking. You do not have to say her twice, and she will already do it. For as long as you place her in front of a throbbing cock or a dripping pussy, Ivy Lebelle will do her thing, impressing you with her mouthwatering XXX performances. However, even when she does her thing solo, the end result is a porn scene that will knock your socks off. Ivy is a Gemini, born on June 15, 1987, in Los Angeles, California. Before Ivy entered the adult entertainment industry, she was actually already working in porn as a makeup artist. All that sex action kept her horny all the time; she absolutely needed to test herself out, fucking in front of the lens.
Twitter: twitter.com/ivylebellexxx
Autumn Falls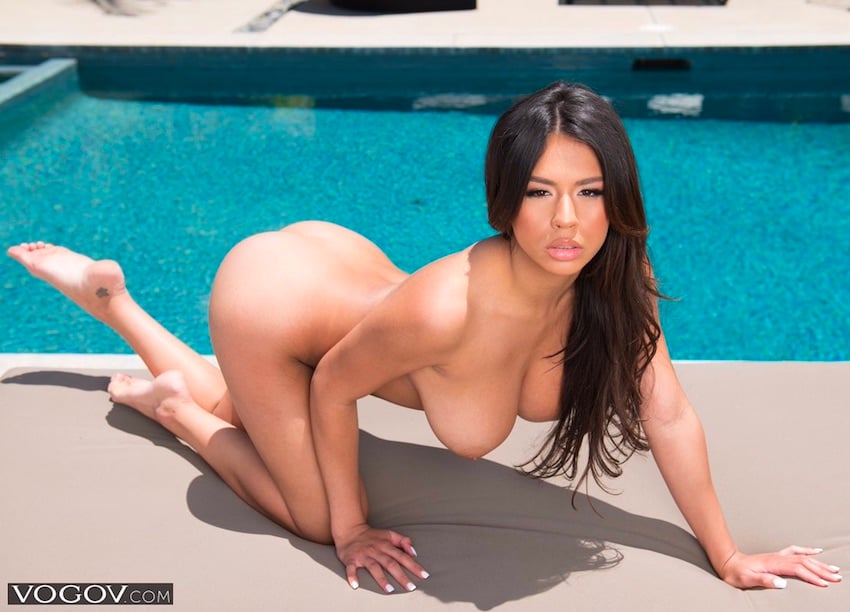 Autumn brings to the table sexy Latina vibes with her all-natural, voluptuous body. This curvy pornstar will take you to another dimension, not with her body only, but with all the intense sex scenes she does. You only need to see Autumn in action once, and all the rest instantly becomes history for you. Do you dare to investigate Autumn further – you know, for science?
Moreover, young Autumn was born on August 4, 2000, in New York. No matter what time of the year it is, with Autumn Falls, you will always feel hot. She is the type of lady who cheers everyone up no matter how down you might be.
Instagram: instagram.com/autumnfallsx
Twitter: twitter.com/autumnfallsxoxo
Kristina Shannon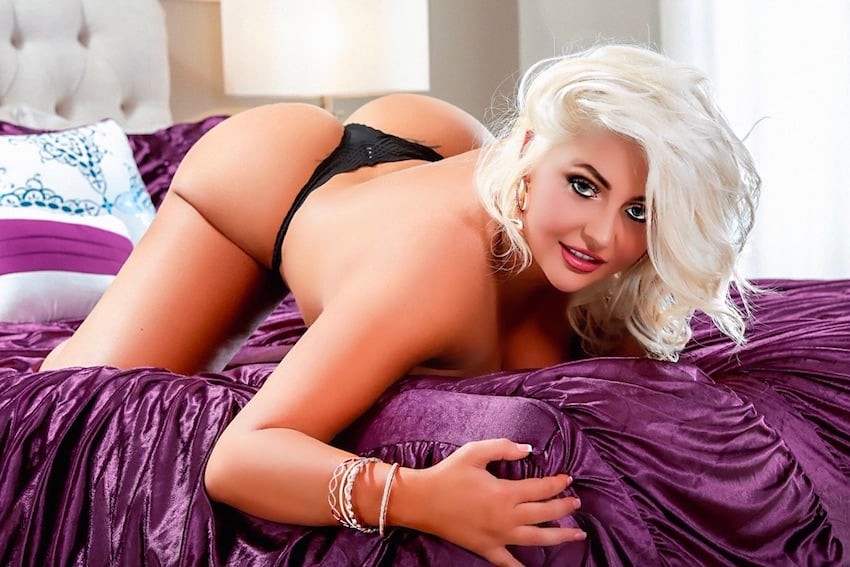 You might remember Kristina Shannon from before she entered the Smut world. Yes, she is a former reality TV star who was simply meant for doing porn. I mean, just look at that well-endowed body – outstandingly beautiful, right? From big and round ass to massive hooters, Kristina sports it all and then some. And most importantly, Kristina is dying to get fucked, her asshole licked and encountered with another hot pornstar. She is all about making your lives prettier with the impressive sex sessions that Kristina films for all her loyal fans. By the way, Kristina was born on October 2, 1989, in Ann Arbor, Michigan.
Instagram: instagram.com/kristinashannon1
Twitter: twitter.com/KristinaShannon
Lena Paul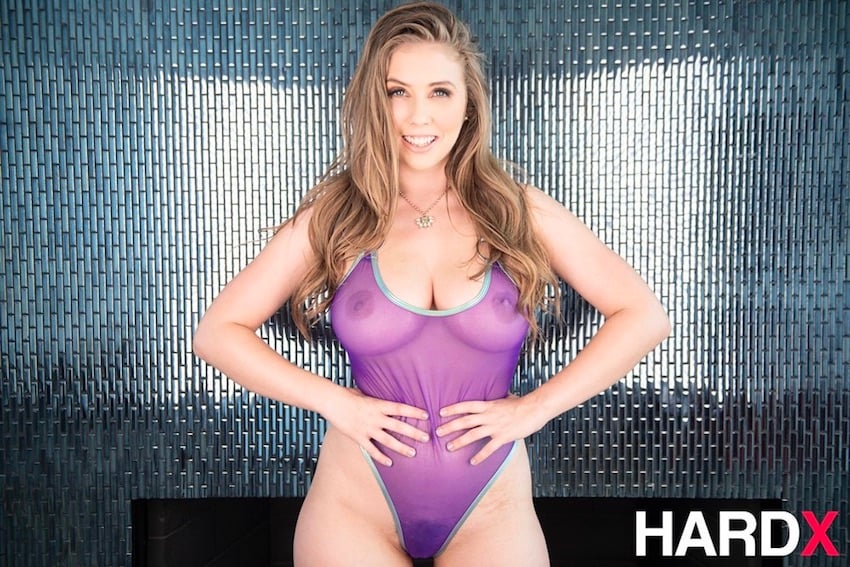 If your dick likes curvy pornstars, then you should check what Lena Paul can do in front of the camera. Lena has a great combination of perfect curves. She is fresh-faced and has 32DDD tits. You do not get that sort of mix all the time. Lena started out as a webcam model until she got her first adult film scene debut in 2016. She likes to please her fans. In fact, she says that making others cum is what turns her on the most. Lena is a trained chef, can speak five languages and loves playing video games. In other words, she is a complete package.
Instagram: instagram.com/lenapaulxo
Twitter: twitter.com/lenaisapeach
Alura Jenson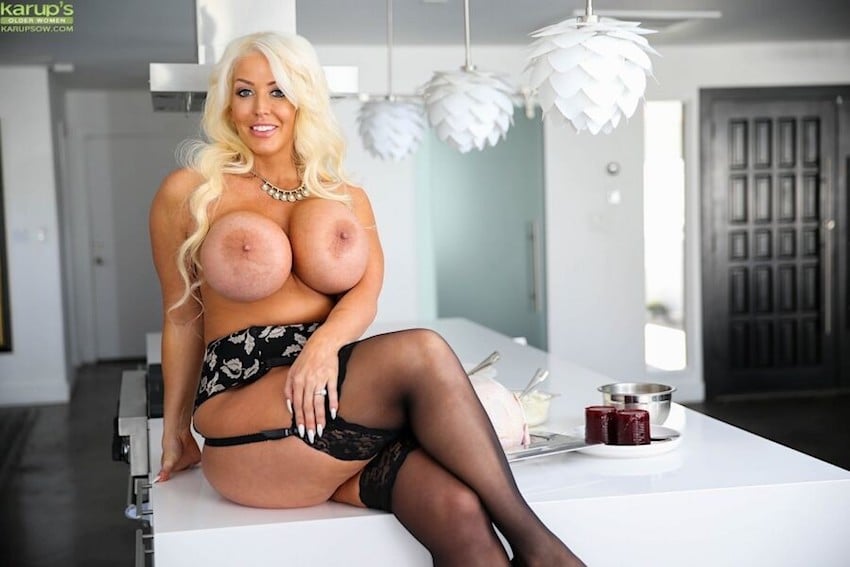 One look at Alura Jenson and your penis is sure to respond. She is one of the top curvy pornstars in the industry today. Alura has an, hence the name, alluring hourglass figure. Some of her fans call her an Amazon Princess and it is not surprising. She backs it up with an insatiable sex drive that is evident whenever Alura is doing a scene. Before joining the porn industry, Alura spent years as a fitness instructor and nutritionist in the Navy. She must have helped a lot of seamen get rid of their extra semen. Because she is a fitness instructor, Alura spends a great deal of time in taking care of her amazing body for her fans.
Twitter: twitter.com/alurajenson
Angel Wicky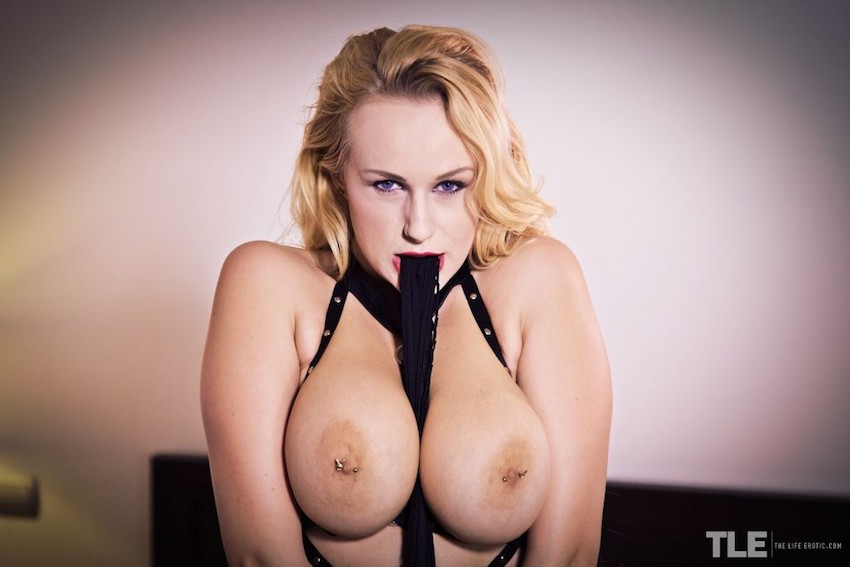 A blonde and curvaceous babe, like Angel Wicky is, has no problem getting the body juices flowing. Born on April 8, 1991, in the Czech Republic, this lady is all about porn and fucking wild in front of the lens. If you are looking for a curvy pornstar from Europe, Angel is the one you should not miss in your life. Before she entered the adult entertainment industry, Angel did webcamming for two years straight. After that, the time was more than perfect to enter the Smut industry and become one of the leading adult actresses. There is a lot of hard work and dedication involved in keeping the round and jaw-dropping body in shape and Angel Wicky is successfully maintaining it.
Instagram: instagram.com/angelwickyofficial
Twitter: twitter.com/angel_wicky_ii
Paige Delight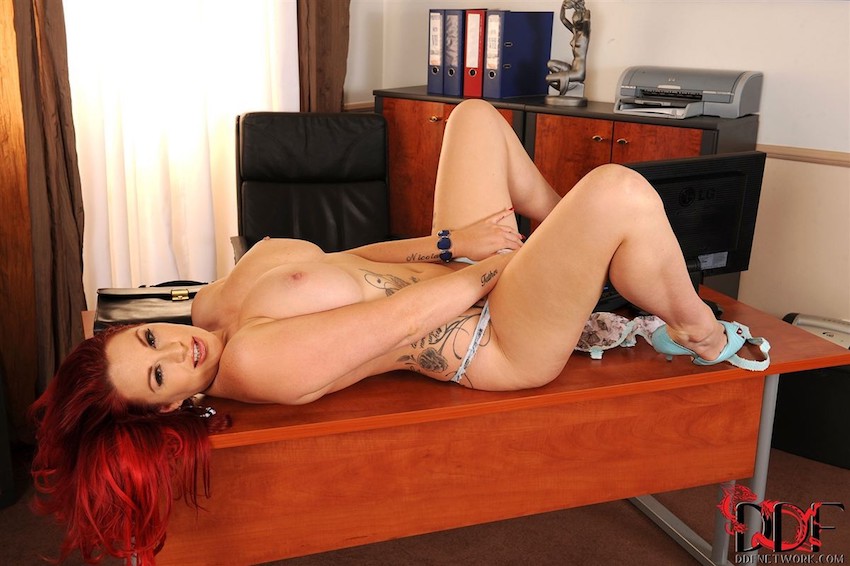 When you see Paige Delight, a wave of heat strikes you heavily. This curvy pornstar is full of incredible assets with spectacular and vivid red hair that will take you to new levels of satisfaction. Hailing all the way from Glasgow, Scotland, Paige was born on April 2, 1987. She joined porn back in 2012 and worked with loads of popular studios in her rich career. With each and every XXX scene Paige shots, you will notice how much passion and desire she brings to the table. Let yourself loose and enjoy the fantastic fuck action from this outstanding and mouthwatering Scottish thick pornstar with a body that will take your breath away.
Alison Tyler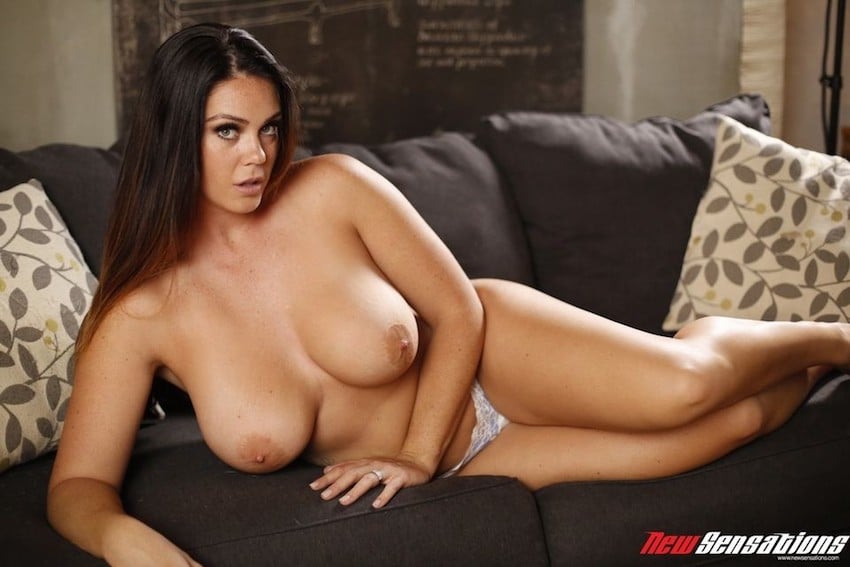 There is something about Alison Tyler that makes her seem like an ancient goddess come to life. She is one of the leading BBW-like pornstars today. Alison is a lover of nature. Prior starting doing films in the adult industry, Alison worked as an environmental activist. She brought the same passion that she showed in protecting the environment when doing her scenes. She really gets into it. When she's not being fucked on a set, having multiple orgasms, Alison spends her time hiking, camping and spending time in the outdoors. If you like curves, Alison has a lot of that.
Instagram: instagram.com/6feetofsunshine
Twitter: twitter.com/misstylerxxx
Lisa Ann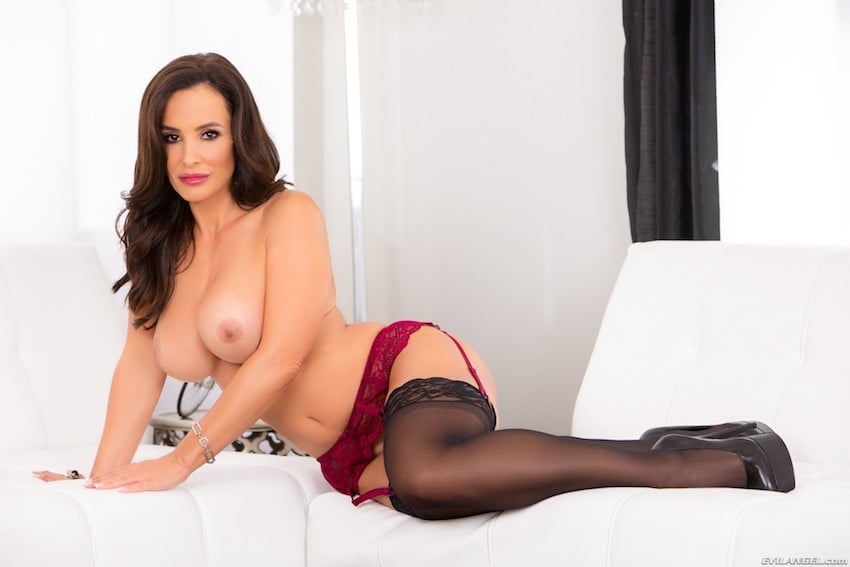 From being an exotic dancer to one of the top curvy pornstars, Lisa Ann's career shot up quickly, like jizz shooting from a dick. Lisa Ann is a legendary MILF star. Ann began in the Smut biz even before porn started flooding into the internet. She became a star and even the mainstream media took notice of her. She was featured in one of Eminem's music video. Lisa has a lethal combination of irresistible sex appeal and hot body. Sometimes, Lisa even gets turned on when doing scenes that she just wants to keep on fucking even after the cameras have stopped rolling.
Instagram: instagram.com/thereallisaann
Twitter: twitter.com/thereallisaann
Jaye Rose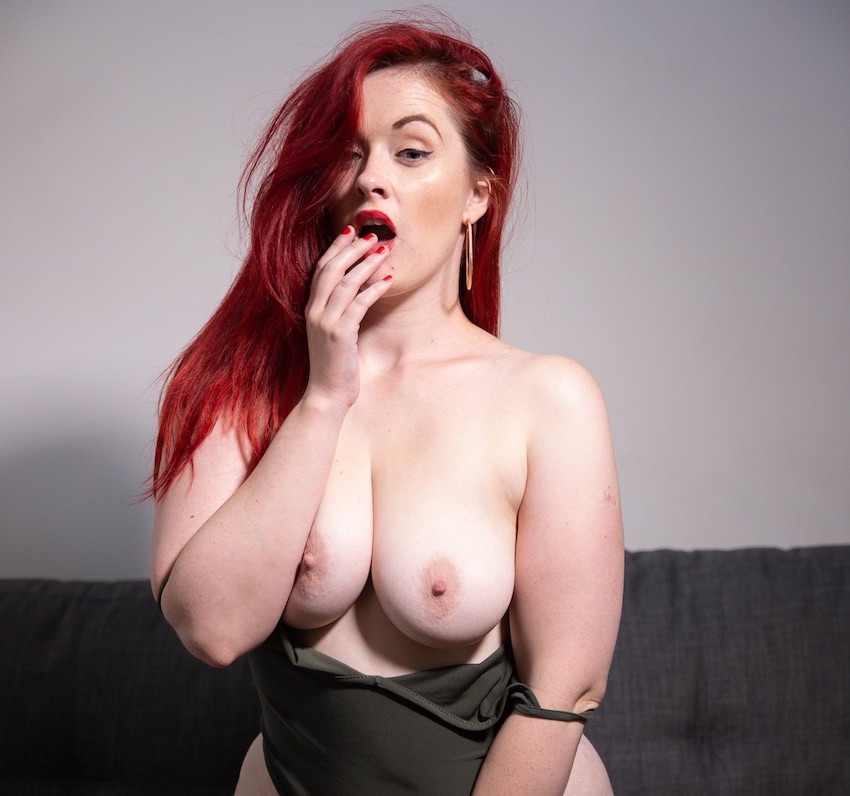 Do you get turned on by images of vintage pinup girls? If that is a real turn on for you, then you are in luck because you can jerk off to pictures and videos of Jaye Rose. She is one of the most luscious curvy pornstars out there. Looking at her boobs and butt, it is like a pinup girl has come to life. She has a smooth skin that has a creamy complexion. Jaye started out as a webcam girl and quickly became a favorite among fans. Jaye filmed her first adult scene back in 2012 and she is continuously becoming more and more popular.
Instagram: instagram.com/missjayerose
Twitter: twitter.com/jayerosex
Paige Turnah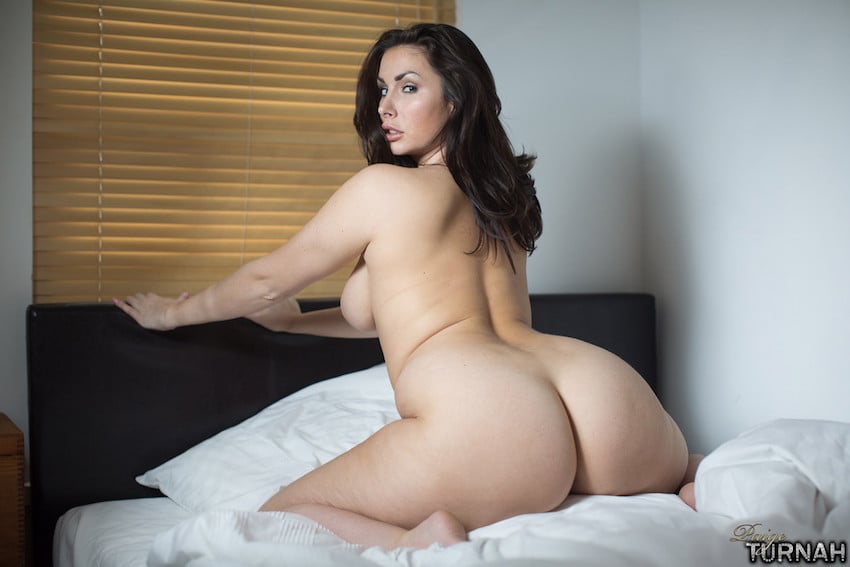 There are a lot of things that you can say about Paige Turnah and one of those is that she chose an apt screen name. She really is a "page turner." As a curvy pornstar, Paige specializes in making big butt doggy style fuck scenes and is a favorite in Britain. She really loves having a throbbing prick being stuffed in her creamy pussy and that is one of the reasons why she chose to do adult films and leave her job as a flight supervisor. Doing porn gives her the chance to fuck different guys without having any sort of commitment or relationship. Now that is a real slut!
Twitter: twitter.com/paige_turnah
Missy Martinez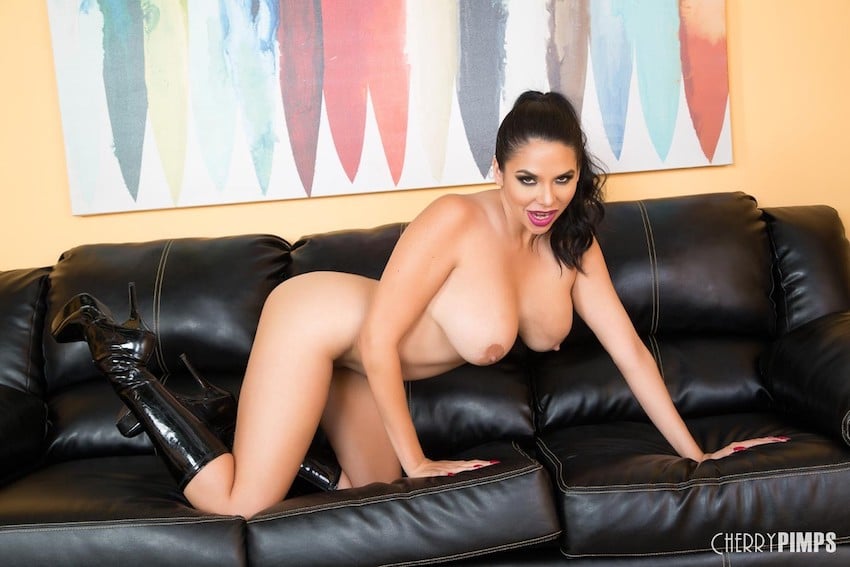 Do you like jerking off to curvy pornstars with huge tits and round asses? Are you turned on by hot Latinas who cannot get enough dick? If you answer yes to both of those questions, then Missy Martinez is what your dick has been waiting for. This round Latina has all the right assets. Her well-endowed figure, 37DD tits, and steamy sex appeal are enough to get any guy turned on. She loves playing video games, but that is only her second favorite thing. What she likes best is getting her pussy fucked doggy style. Missy got started in the porn industry when she attended a convention where fans mistook her for a thick pornstar, so she made the move to make their dreams come true.
Twitter: twitter.com/missyxmartinez
Cassidy Banks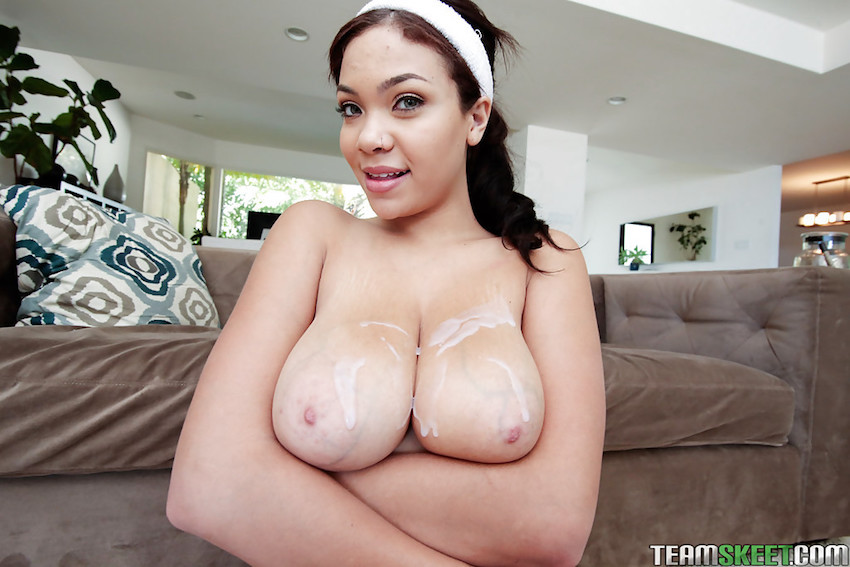 When it comes to curvy pornstars, then Cassidy Banks is definitely the new darling and favorite. She has a pair of huge breasts, the sort that you could suck on all day long. Aside from her hooters, the main thing that you would notice about Cassidy is her sweet, innocent-looking face. Her looks can be deceiving. You would not suppose that Cassidy is always longing for a fat cock inside her pussy, just like any bitch. When she is not shooting a scene, Cassidy likes to have some naughty fun with one of her fuck buddies or just play around with her sex toys.
Instagram: instagram.com/cassbabyyy
Twitter: twitter.com/cassidybanksxo
Sophie Dee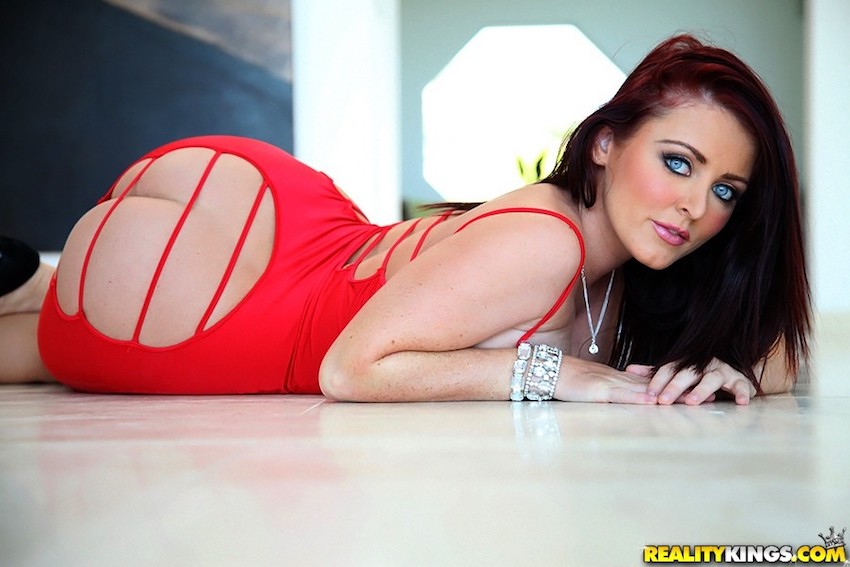 If you are a fan of British thick pornstars, there are several things that you would notice about many of them. They have nice round asses and sweet large eyes that can take your breath away. Sophie Dee is a great example of that. Her oversized ass is just so large that you can get yourself lost between those two cheeks. It is perfectly balanced by Sophie's huge pair of knockers that are screaming to pop out of her clothes all the time. Sophie has a habit of dyeing her hair a different color for each scene that she makes. She is your ultimate curvy pornstar fantasy.
Instagram: instagram.com/sophiedee
Twitter: twitter.com/sophiedee
Angela White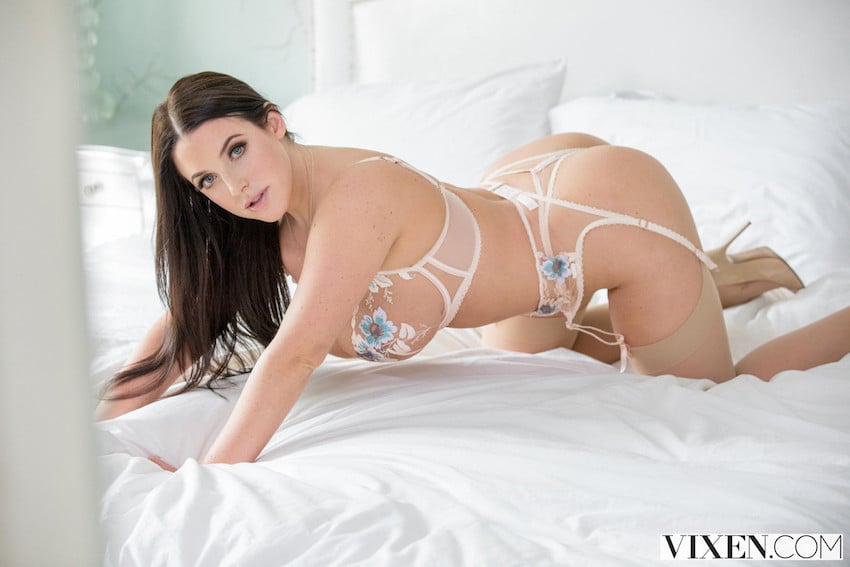 Angela White is not your average voluptuous thick pornstars. Sure, she has a pair of huge tits and juicy ass that can make your dick rock hard in no time at all, but she is more than that. Angela is also one of the most outspoken advocates for more acceptance of the adult film industry and the people working in it. One of the bravest moves that she has made for her advocacy is to use her real name when doing her films. This Aussie bombshell is an independent lady and she wants the world to know. Help Angela advocacy by jerking off to her scenes as much as you can.
Instagram: instagram.com/theangelawhite
Twitter: twitter.com/angelawhite
Sheridan Love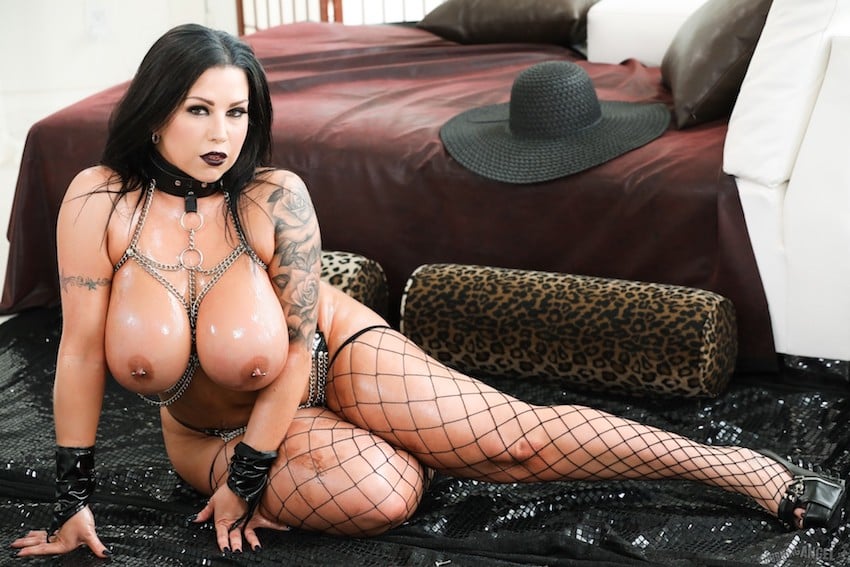 Sher-bear as she is known to her fans, Sheridan Love originally started out just as a fan of adult films, but after a while she realized that she could also star in the films. Soon, Sheridan was making her own adult films. She quickly became one of the top curvy pornstars because of her signature massive boobs. When she is not filming some hot XXX scenes, Sheridan loves watching anime, science fiction, and b-movies. She also spends a great deal of time working out in the gym. It would be a lovely sight to see her working out in the gym.
Instagram: thesheridanlove1
Twitter: twitter.com/sheridanlovexxx
Bridgette B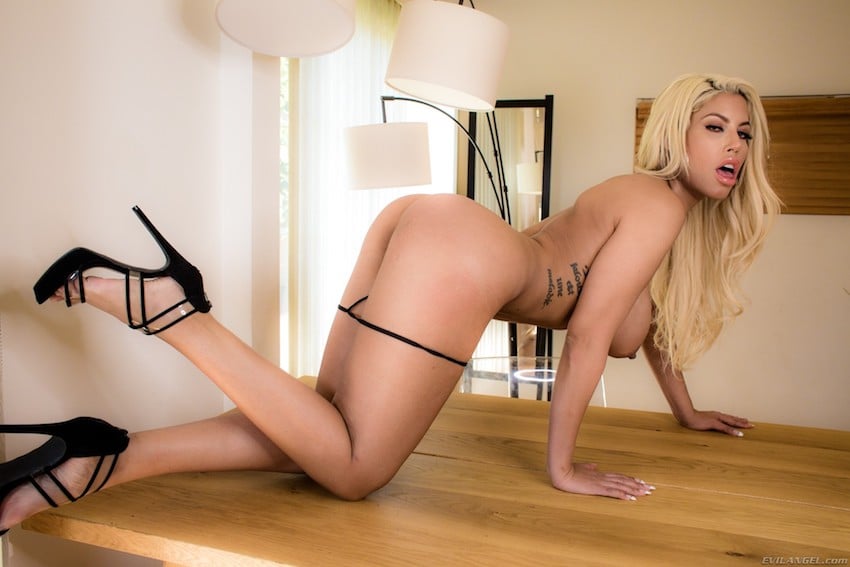 Known as the "Spanish Doll" Bridgette B is your Latina sex queen come true. She is tall, rewarded with 34DDD tits. You would be surprised that Bridgette did not start out dreaming to become one of the top curvy pornstars. She tried the traditional and typical way of studying and finding a nine-to-five work. That did not turn out too well, apparently because she cannot wear clothes that are too revealing, masturbate at work, or bring a vibrator to the office. Bridgette switched to doing the one job where all those things are allowed and even encouraged, starring in pornographic films.
Instagram: https://www.instagram.com/thisisbridgetteb
Twitter: twitter.com/iamspanishdoll
Gianna Michaels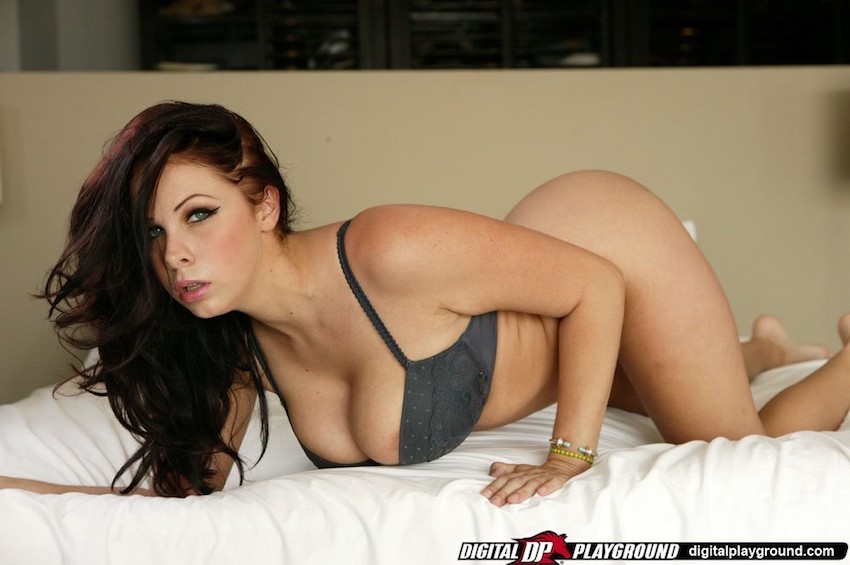 Armed with what many consider to be the best pair of tits in the adult film industry today, Gianna Michaels is the favorite curvy pornstar of many fanboys. Gianna has massive, all-natural tits that manage to stay up and firm. But Gianna's pull on her fans is not just because of her boobs. She is just so much more than that. They are attracted to her because of the intense energy that she displays when doing her scenes. Gianna was working a regular job when she was approached to become a model. It did not take long for her to switch from modeling to getting fucked in front of the lens.
Instagram: instagram.com/therealgianna_michaels
Twitter: twitter.com/therealgianna
Eva Notty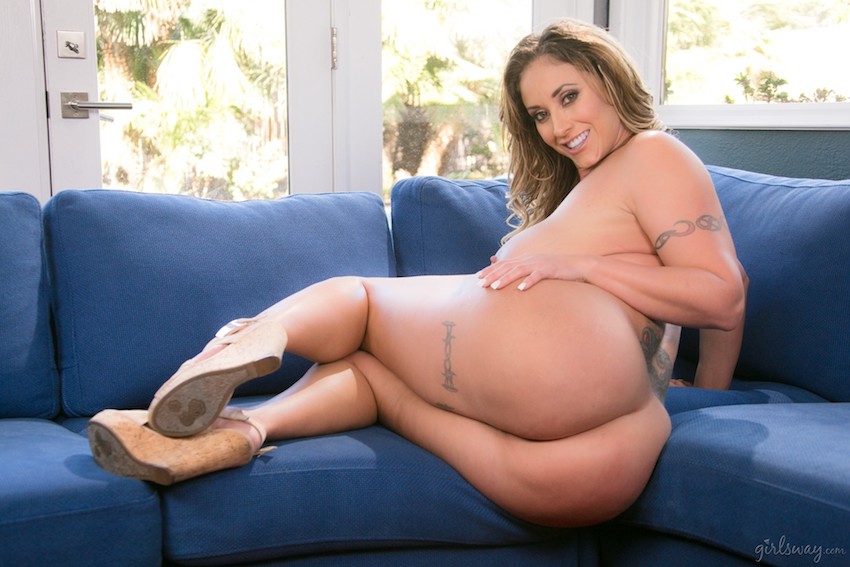 For fans of huge tits, Eva Notty is one of the top names that would come to mind. At 34J, her boobs are some of the biggest in the adult film industry. You can suck on those breasts all day long. Each and every scene that includes Eva is a wonder to behold, not just because of her wonderful breasts, which tend to bounce when she is being banged, but because of her vivacious energy that she displays. If you are a fan of curvy pornstars and you have never checked out what Eva Notty has to offer, then you are missing out on a great deal.
Instagram: instagram.com/evanotty
Twitter: twitter.com/evanotty/a>
Sara Jay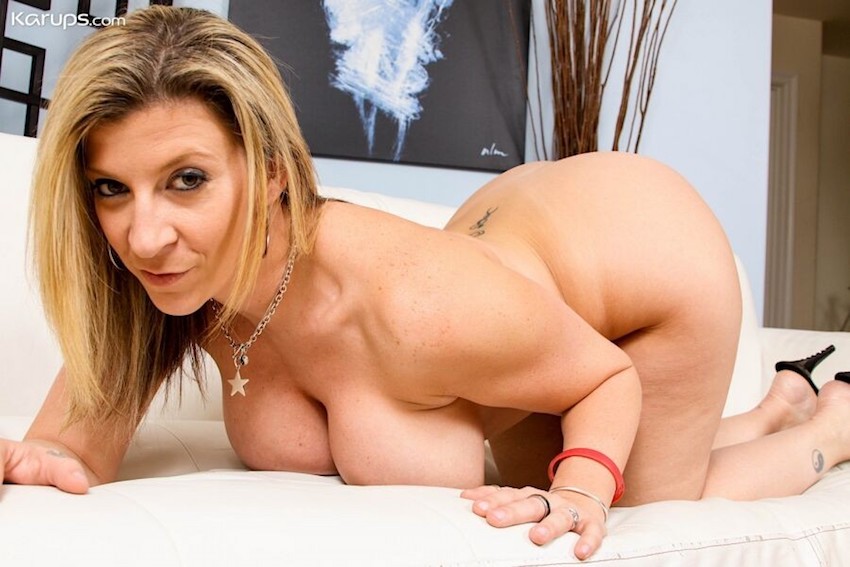 There are a few curvy pornstars who have achieved iconic status in the industry and Sara Jay is one of them. Her 36E tits are balanced by an equally huge butt. It is not surprising that Sara has attained a huge following. She combines a tight little waist and an energetic way of sucking cocks to make her wonder to behold on her scenes. Sara started out as an exotic dancer, but an accident stopped her dancing days. Fortunately for us, she decided to switch over to making adult films. That was back in 2001, Sara has starred in over 200 scenes since then. That sure is a lot of cocks!
Instagram: instagram.com/the_real_sara_jay
Twitter: twitter.com/sarajayxxx
Karen Fisher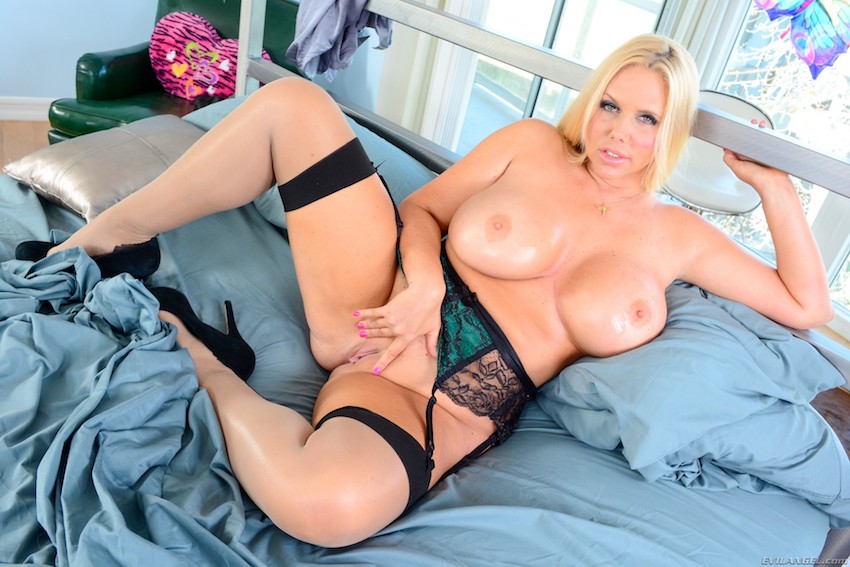 It might be hard to believe but Karen was still a virgin when she was 18. That changed quickly when she moved to the big city. She started working as a stripper. Karen also became a model by then and it was not long before she also started to appear in adult film scenes. Today, Karen has refined all the skills needed for all thick pornstars. She has become an expert when it comes to sucking and fucking large phalluses. This MILF is oozing with sex appeal and is one of the hottest curvy pornstars in the porn industry today.
Twitter: twitter.com/sexykarenfisher
Angel Vain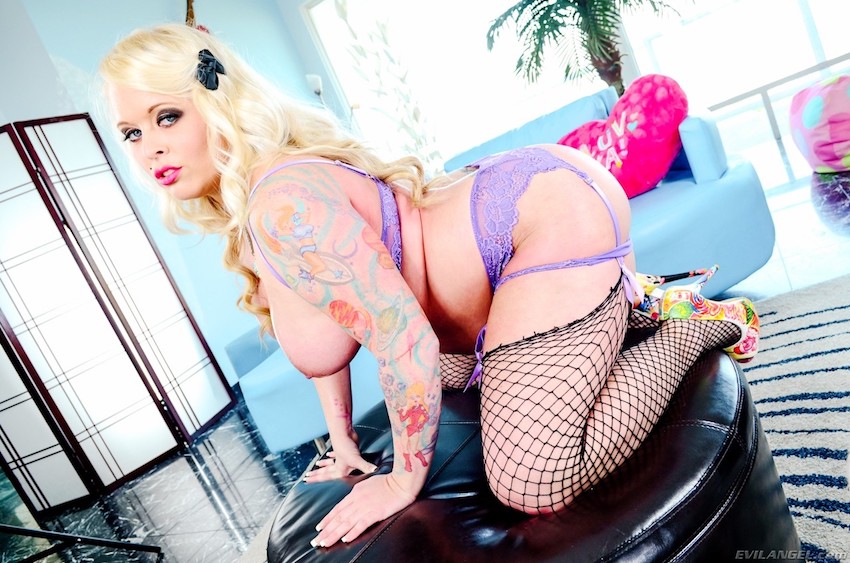 Born in Texas, Angel Vain seems like your typical American sweetheart, if that sweetheart has huge breasts and outrageous curves in all the right places. This bombshell grew up in Germany and Panama. She likes nothing better than feeling a huge dick sliding in and out of her pussy and then having the guy come all over her face and breasts and then having another take his turn. Angel is one of the hottest curvy pornstars to come out in recent years. Whenever you watch Angel in a scene, you should be ready to cum more than once. That's how hot she is.
Instagram: instagram.com/angelvain
Twitter: twitter.com/angelvain