Whoever out there has not yet heard of Athena Palomino, guys and gals, you are missing a whole lot. This chick will take you all on an entirely other level. She is loaded with goodies, from her jaw-dropping body to the remarkable talent. Yes, I am talking about sucking, fucking and receiving cumshots all over her body and inside her mouth. It truly is a treat watching Athena do her thing in front of her camera, especially when she is not alone.
Am I new to Athena? I kinda, sort of am. But that is all good! I was just looking around to find what is hot and this Team Skeet video popped out of nowhere. Of course, the thumbnail was so enticing I needed to click it. Well, here I am now, epically hyped and whatnot about the busty blonde, Athena Palomino.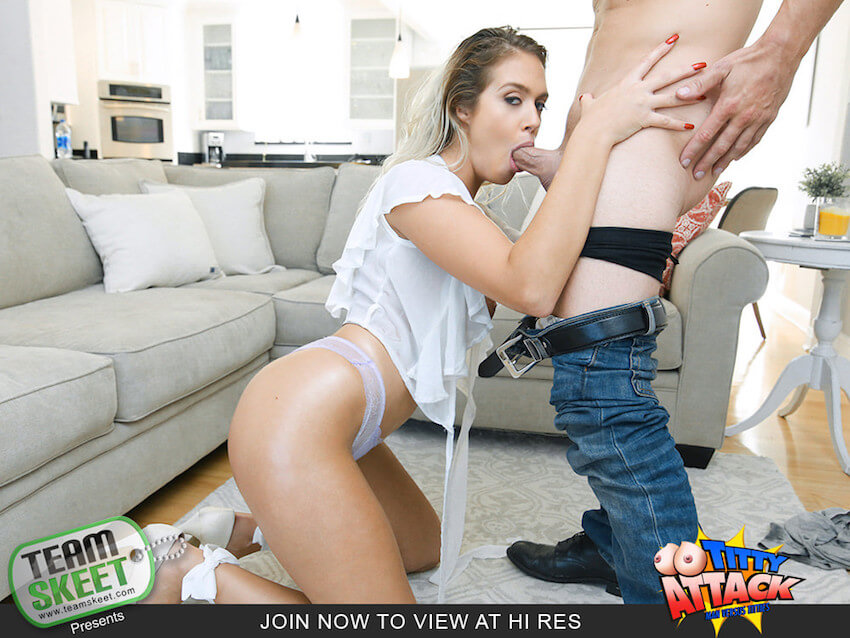 Athena is this little Southern girl who is still kinda new to the adult entertainment business. However, in this short time, Athena did quite a bunch of mouthwatering things already. She keeps on going stronger and stronger so expect more things to drop from this beauty in the near future.
The best thing for you to do is to follow her on Twitter and stay up to date with Athena Palomino's new releases and a bunch of other stuff she does on a regular basis. It is always something that has to do with hotness.
But it is time to investigate Athena in great detail. Once she appears on screen, everything stops. Her cute face, outstanding ass and excellent boobs are there, teasing you and seducing you. Whatever Athena does, she does it with passion and great style. One hell of a teaser, that is what Athena is! You would just want to grab her and fuck the living daylights out of her.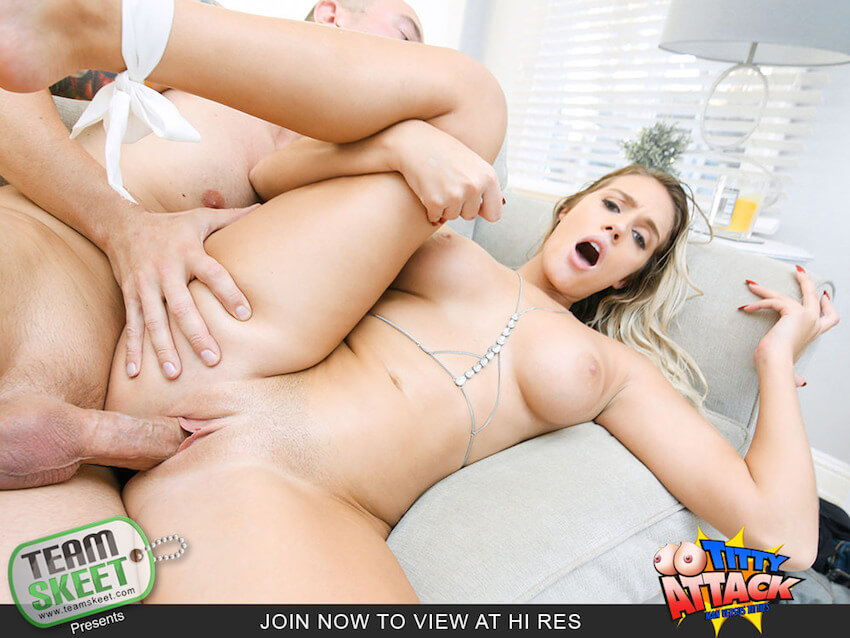 From teasing and giving a peek at her tempting frame, it is time to increase the tempo and get some male power involved. Oiled up boobs get squeezed and massaged, just like Athena likes it best. The dude first stands behind and rubs her hooters but later on continues sucking on them nipples and fingering Athena's pussy.
Watching Athena Palomino fuck is makes your day brighter
Young blonde, Athena, feels so horny she immediately returns the favor with a fulfilling blowjob. How Palomino does it is out of this world. Tightly grabbing the core while sliding her mouth up and down the shaft and starring at you will melt you down.
Pay attention when Athena turns around, goes on her four and gets her pussy fucked hard from behind. It is a breathtaking moment you will enjoy a whole lot. Still, there is way more to it than just this sex position. Still, we all know that fucking Athena from behind and only from behind would satisfy everyone's needs.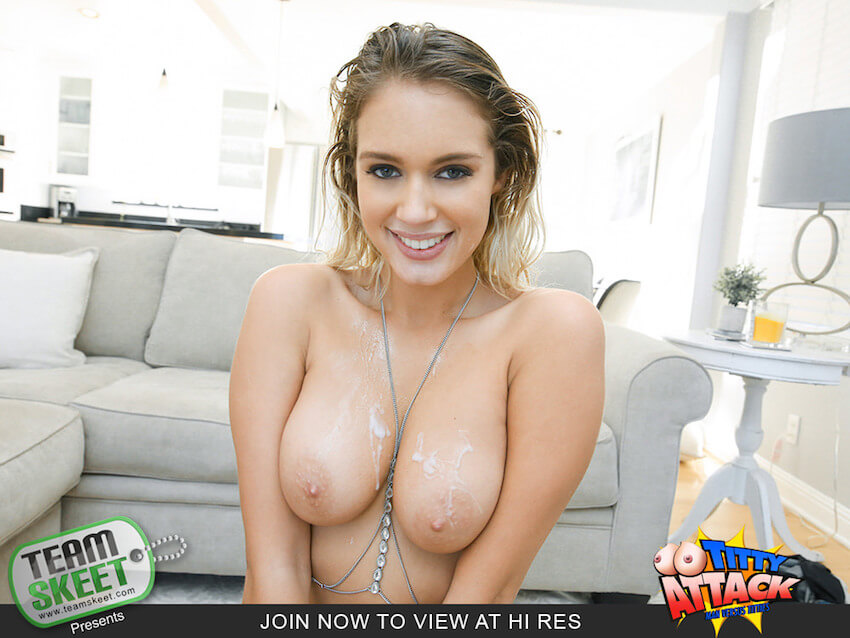 Sideways, cowgirl and reverse cowgirl, Athena does it all. But most importantly, Athena does it with joy and excitement, cumming several times along the way. When the time comes to finish the guy off, Athena Palomino goes to her knees and jerks him off and plays with her boobies at the same time.
Guess where the cum lands? Athena makes sure the dude ejaculates all over her boobs. Moreover, to dry him up, Athena sticks the dick in her mouth and sucks jizz to the very last drop. But that she does only because she enjoys the taste of cock cream so much.