To feature her or not, that is not even a question, Belle Lucia is our Hottie of the week.
Sometimes, it is really hard to start writing about a sexy girl. Why so? Well, the girl is so beautiful I end up being completely speechless. I don't even know how to begin. I first need to cool myself down, sober my mind and start all over again. I come back after an hour or so, and that's when I am able to finally make it happen.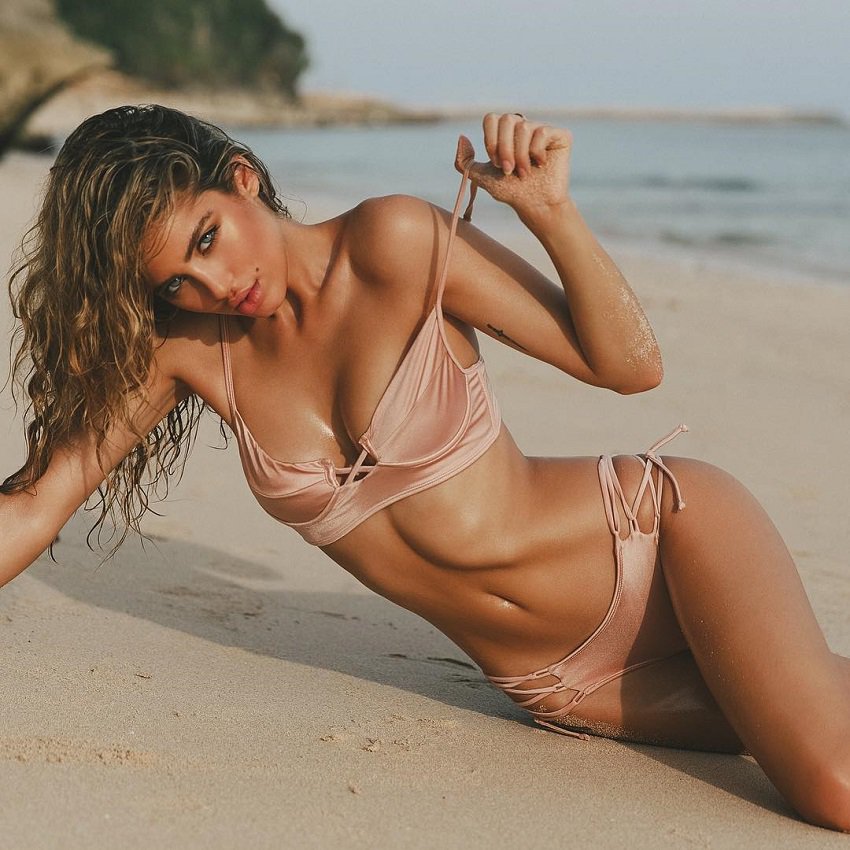 When it comes to Belle, the first thing that hooked me were here eyes. Those mesmerizing blue eyes literally put a spell on me. As a matter of fact, are they really blue? It is some kind of a mixture of blue, gray and green. Not to mention, they may look completely different under the clear blue sky, compared to indoors. A truly one of a kind eyes. You could be staring at them for hours and hours and never get bored. By the way, she has her eyes after her mother which, needless to say, is hot as hell as well.
Secondly, let's put extra focus to Belle's full lips. I mean, are they even real? Just look at them, it seems like she has the world's most perfect lips. And when she wears lipstick, boy, they are out of this world. However, we all know Lucia's lips are as real as you and me. Pure gorgeousness. Wanna kiss?
Last but definitely not least, we need to chat more about model Belle Lucia's body and boobs. I thought about speaking about her frame and breasts separately but decided to combine the two. A slender body decorated by a pair of excellent hooters make young half German and half Portuguese Instagram sensation, Belle, an impressive creature.
Whether she wears an erotic blue lingerie, sexy orange bikini or a tight black dress, Belle has you fulfilled with her all-natural beauty.
It sure does make me wonder how this chick looks nude.
The hottest and sexiest Belle Lucia pictures

You see, I told you her mother is hot as fuck!

Yes, her lips will WOW you.