That booty is to die for, just as well as her boobs are, Bria Myles is our hottie of the week and you will thank us for the feature. Maybe not right away, however, when you will start to enjoy her sexy pictures, you will know what I am talking about. Look no further and enjoy a tempting chocolate-skinned model and dancer, Bria.
Born on May 21, 1984, Bria starred in several music videos and did a ton of photo shootings for all bunch of well-noted magazines and clothing brands. Everyone wants to have a piece of that insane butt. The hips will wow you and that is exactly what you are here for. To find this week's hottie and get yourself entertained. And if this whole collection of naked skin filled pictures makes you excited – you are welcome.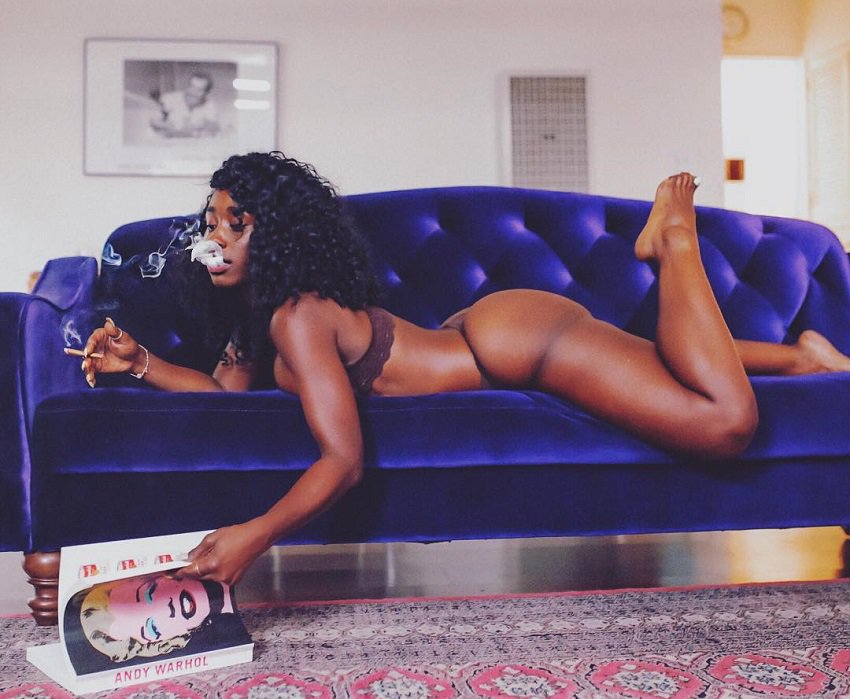 Lovely ebony beauty, Bria Myles is one of Drake's ex-girlfriends. He had dated her before he became crazy famous.
Not to mention, she is also one of the girls Drake dated who he mentions the most in his lyrics. Seems like he is missing her company so much. Don't ask me what is going on between these two celebrities now because I don't really give many fucks. Still, if you are interested in the celebrity gossip, Google is your best friend.
I dunno about you but Bria is one crazy hot dark skin lady who people enjoy examining in great details. Especially her exceptional rear and even all those side boob shots she publishes. Slow down, take the time and go all in when it comes to the crazy sexiness Bria got gifted with by Mother Nature. The images won't go anywhere.
To date, Bria Myles is slowly approaching 900,000 followers on Instagram and I see no reason why you would not want to follow her. I mean, just imagine how beautiful your life will become seeing all those curves she publishes on a daily basis. The mouth will start to salivate, and you will instantaneously become a joyful person everyone will envy.
By the way, on Twitter, Bria goes by the name Coco Chanel. Enjoy yourself.