Big, fake boobs and several beautiful tattoos, it is a stunning pornstar, Brook Ultra, who we are talking about. Chances are, you might have never heard of her, but Brook's porn videos must definitely not be missed. She is young but many consider her a MILF. Must be due to her huge, 30H, breasts. You can never go wrong with such melons, even if you prefer tiny and perky titties. It's always beneficial to switch between big and small boobs and make it a whole lot more dynamic. It's fun, go ahead and try it out!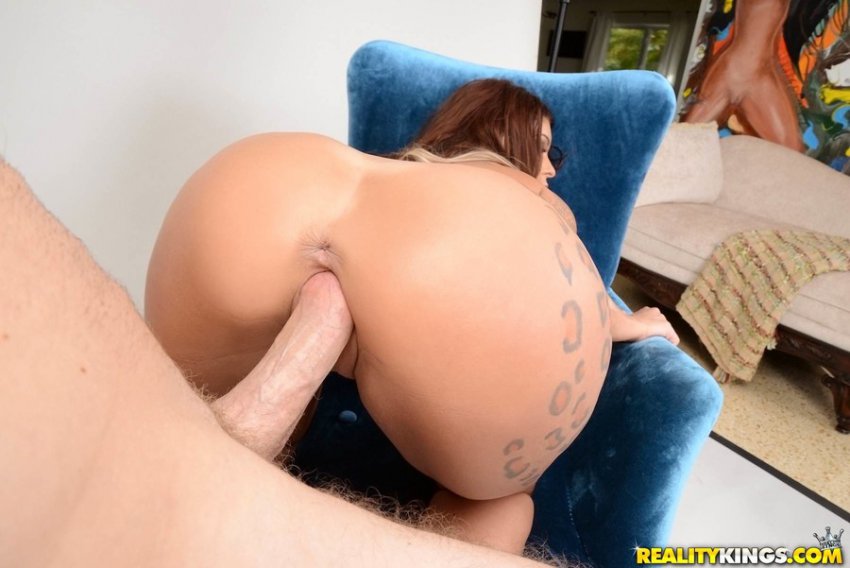 Another reason, why you might not have heard of Brook Ultra yet, is due to the lack of her appearance in XXX videos. She sure has a killer name, make her sound like she would destroy the adult entertainment industry. However, it's not quite like so. Still, here we have just enough dirty video material for you to get familiar with this amazing babe. Watching those monster hooters bounce up and down when she gets slammed by a huge, rock solid cock brings joy to your life and a big smile appears on your face. You immediately get excited and ready to enjoy more of her. Luckily, these nasty videos of Brook Ultra will satisfy and please all your needs.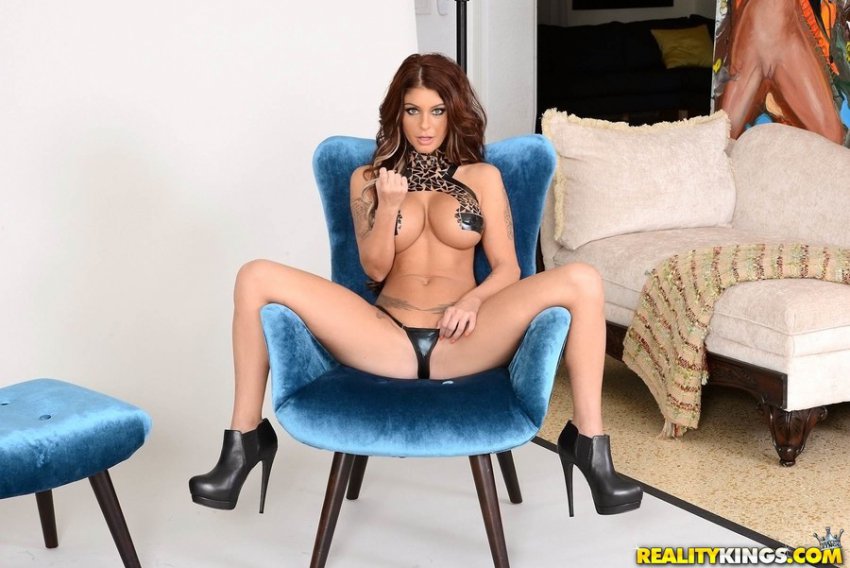 Petite seductress (that's how she calls herself- suits her!) lady, Brook, was born on April 3, 1992, in Wilmington, Delaware. While there isn't much of Ultra on the web, you will still be treated with all the necessary information you need to get to know her a bit better. After all, aren't we all here for the videos? Sure, but learning a thing or two more about a hot adult star is fun as well.
Amongst the most notable companies, Brook worked with Reality Kings, Bang Bros, Evil Angel, Dogfart Network and others. She is very into fetish, BDSM and bondage actions. Not to mention, she enjoys being submissive and dominated. However, not much of the mentioned do we have here, in video form. On the other hand, when talking about submission and dominance, you'll receive enough of it. Moreover, Brook also did an interracial scene and a facial abuse, too.
In short, Brook has 3 big, fat XXX's written all over her voluptuous body. Like she was born to do pornography. Enjoy the hot online romp!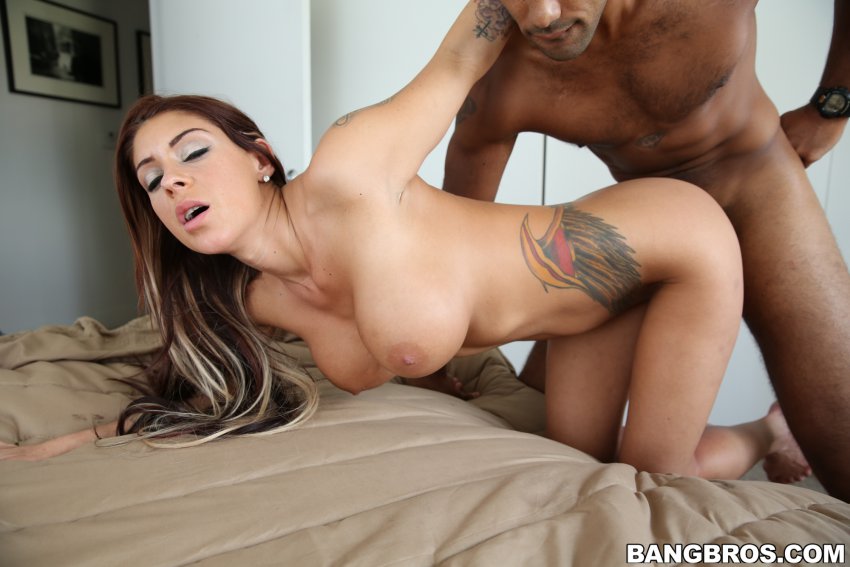 Hot XXX videos from fake-breasted Brook Ultra
Interracial anal for Brook Ultra with Rob Piper

An open minded girl as she is, Brook does like to step things up a bit when it comes to sexual adventures. That being said, this IR anal scene she shot with Rob Piper for Dogfart is a must watch.
Poor Rob is having a ton of trouble with his girlfriend, especially sex-wise. It just does not work out anymore. To get his mind rid of all the bad things, Brook invites him over for a hot pussy bang. Not only that, Brook opens widely and lets him fuck her asshole, as well.
Brooke gets joined by another goddess, Amy Anderssen

I tell you one thing, if you are short on time and you only want to watch one video, then pick this one. Believe me, it will blow you away. Two big breasted women, horny as fuck, ready to take a huge cock… doesn't this call for a success? It sure does.
At first, watching all the videos above, it may start to make you wonder does Brook even do girls. And then you get hit with this video, featuring the one and only, Amy Anderssen. In a short sentence, you are in for an epic fuck scene, consisting of two lesbians doing each other and later getting all their holes smashed. To end the sex movie in style, Brook receives a load of spunk straight on her beautiful face.
Brook receives stuffing on a couch

To finish our exciting journey, here's a compilation of dirty scenes you will enjoy watching from the very first to the very last second. However, we are here for one specific scene that starts rolling at 49:20. The moment when a tattooed stud gets to enjoy Brook Ultra. On a couch, from behind and in a very fetish way. It's light fetish, nothing too serious, but just enough to get the blood rushing down to your private parts. Feels incredible, doesn't it? Go ahead and make sure you try out something similar when you have sex the next time. I'm sure the girl would be down for it.
Sex should always be fun, enjoyable, full of intimacy, lust, and passion.
::
You can find more explicit videos on a constantly updated Brook porn videos section on Vporn. Check back regularly and treat yourself right.
By the way, Brook is a mother now. No exact information when she will return back to porn but she sure will. As a matter of fact, Brook never truly left, she just took a break from shooting.
Even now, when she is all chubby and looking cute as fuck, Brook Ultra still keeps her fan base entertained. Gotta say Brook is a real wifey material, don't you think?