It is in my honor to end 2019's edition of Hottie of the week feature on our blog with Daisy Keech. Ah, this lady is literally one of my favorites. I wast just watching her YouTube channel and figured out that I was lost in her videos for, well, a long time.
I do not usually watch too much YouTube, however, the videos where Daisy is trying different (sexy) outfits triggered my attention. You know what I mean.
She is blonde, has a smoking hot frame, pretty eyes, down to earth personality, I mean, what else you want?
Daisy is a serious deal when it comes to her fame and popularity.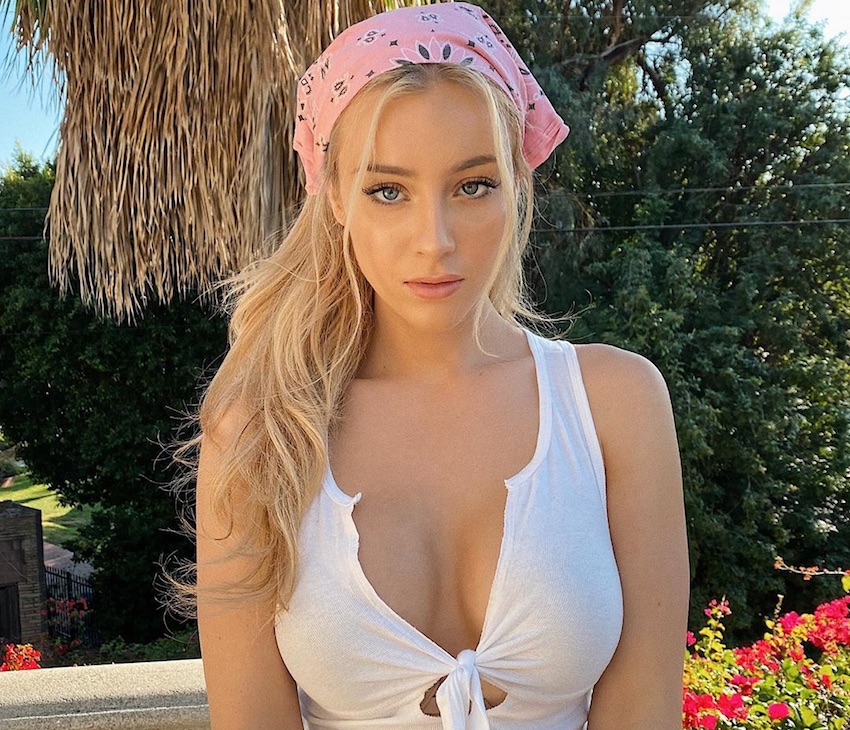 For the most part, she became famous for her huge passion for fitness, working out and sharing different programs and whatnot.
Nowadays, well, those sexy bikini shots are definitely taking things to a whole different level. That said, Daisy Keech sure does not mind showing off as much skin as she can. On some of the images she shares, you can also see some of her nipples, which is pretty nice, too.
However, those boobs, I could not tell, but are they fake? But who even cares, I find them just perfect! Not only the boobs, Daisy overall.
Born on August 12, 1999, Daisy is still very young and already seeing massive success. I wonder where she will get in a year or two. In fact, I am more curious about how her body will evolve over the next coming years.
I am 100% sure she will keep salivating our mouth with all the fantastic content she will pushing on her social media.
If you are ready to end the year in style, do yourself a favor and make it happen with Daisy Keech.
You will not regret it.
First, enjoy the sexy images that we have in store for you here. And second, give her a follow on Instagram and enjoy all her most recent posts.