Sexy curvy bikini model, actress and host, Daphne Joy, is about to spice things up for you. No matter what are you doing and where you are, if you happen to be browsing Vporn's Blog, drop everything and enjoy this stunning beauty. You don not need anything else in your life at this very moment. We have Daphne here who is pretty much everything you ever wanted. She has a pair of big boobs, super rounded ass, exotic looks and a bright smile. You can never go wrong with a girl of such caliber. She is sweeter than the sweetest candy ever made.
Our hottie of the week, Daphne, was born in Olongapo, Philippines on February 8, 1987. It was just recently when she had her 30th birthday. Hurry up, even if you are late on it, wish her a happy birthday and everything that comes along. I bet she had a lit party. Not to mention, there were probably a ton of other smoking hot ladies making the dudes salivate.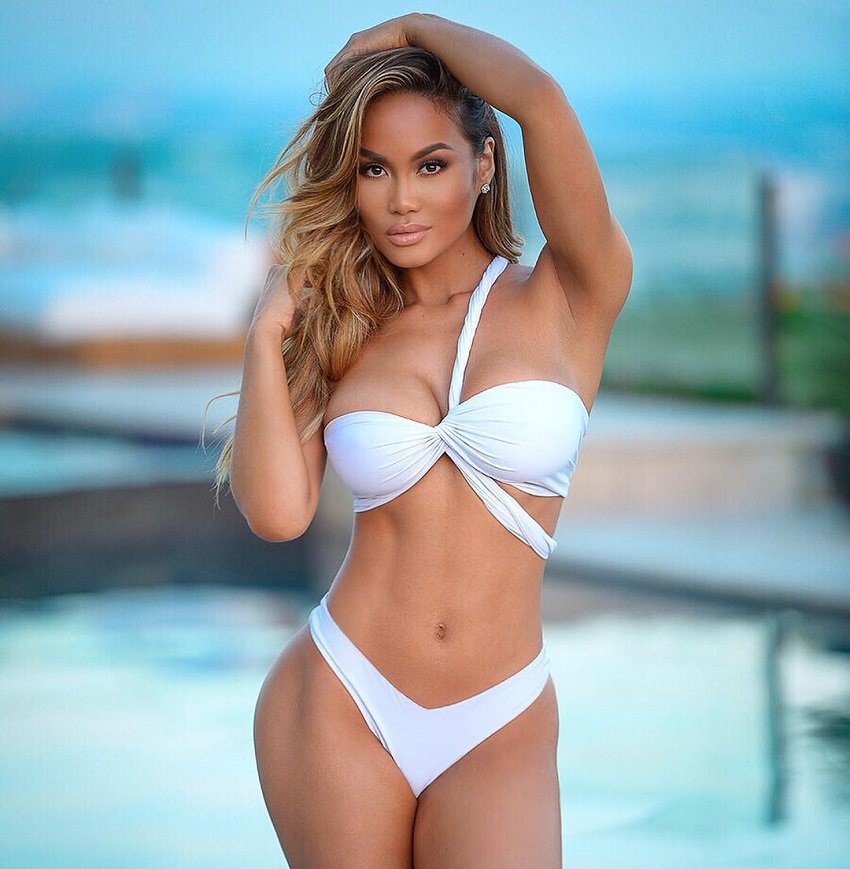 Anyhow, there is a good chance you are quite well familiar with Daphne. After all, she has 1.1 million Instagram followers to date, and the number keeps on growing. Other than that, Daphne is 50 Cent's ex with whom she has a three-year-old son named Sire Jackson. She also dated singer Jason Derulo for seven months before she decided it is time to move on. It seems that younger boys aren't really for her. Oh well, at least she gave it a try so she will not regret it later that she never tried to date a younger lad.
Moreover, you might remember this gorgeous woman from 2011's Pirates of the Caribbean: On Stranger Tides. She was the tempting mermaid everyone goes mental for in the movie. And the viewers, too! I am sure you know who I am talking about.
As mentioned earlier, let Daphne help you stop the time and enjoy all these striking photos of her. A pure beauty.
A collection of sexy pictures of exotic and curvaceous Daphne Joy