There is this hot Russian model and social media influencer, Diana Korkunova, who, chances are, you are all already well familiar with. If not, you will get to know her right about now. Before we move forward I really need to ask, does Diana sport nipple piercings? Wowza.
Like with many Insta influencers who have millions upon millions of followers, Diana is also one mysterious chick. You will have a hard time finding her personal information. However, we did some of the hard work for you, so you rather spend the time checking her out. Oh yes, we handpicked all bunch of tempting, as well as slightly raunchy, photos of Diana Korkunova for you to enjoy just as well. Ain't we the best you've ever met?
Instead of talking about we being the coolest, let's rather chat about our hottie of the week, Diana. She was born on December 8, 1996, in Yekaterinburg, Russia but calls Moscow and St. Petersburg home. Like the majority, Diana also started at the bottom but eventually, her popularity started to grow and at the time of writing this, she has over 1.1 million Instagram followers.
The style of outfits Diana wears are pretty basic and casual. You will see it for yourself while you start to follow her on social media in case you aren't already. In between all the traveling shots, food pics, promotional pics and random whatnots, you will also see some sexy content from Diana Korkunova herself. Not much of the latter but when she hits you with a sexy see-through lingerie image, your spine will tingle. Indeed, Diana does not have a problem with getting rid of her clothes and showing us naked skin. Just do not get too excited about it. You probably won't be seeing Diana fully nude. Still, we all know that girls do whatever it takes them to grab attention in this modern age.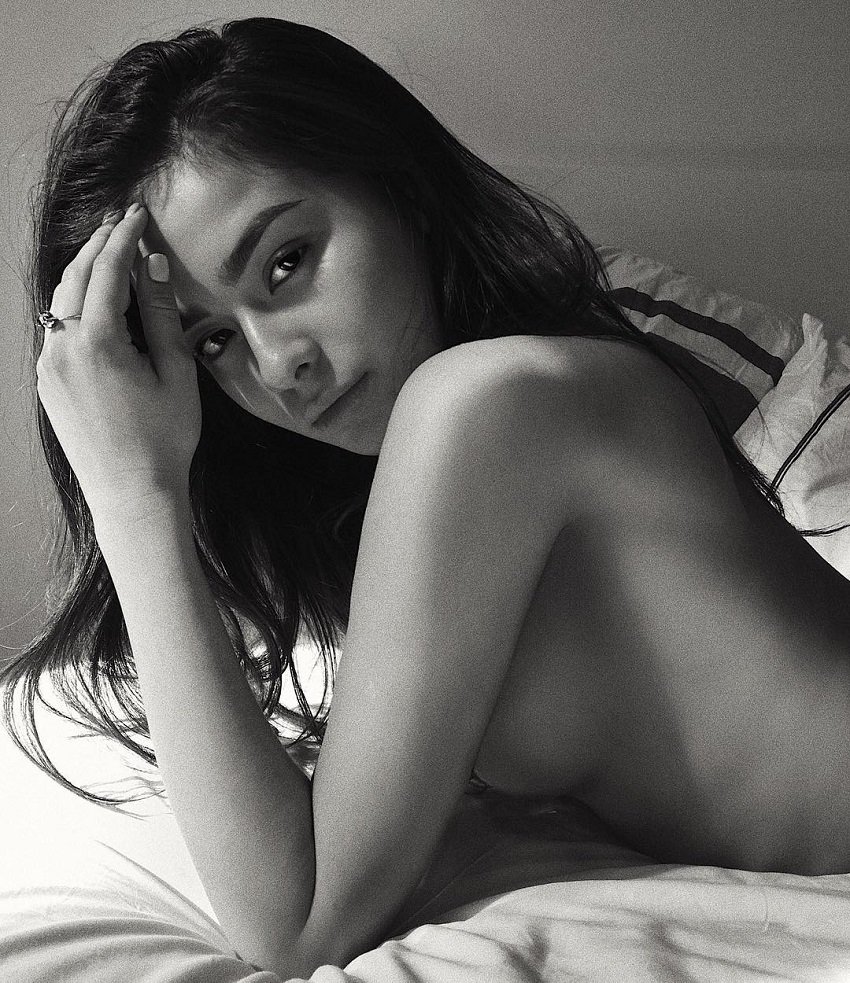 One day Diana snowboard, the other day she enjoys herself at the beach and the third day she sends you a kiss from the Eiffel Tower. The girl who cannot be without make-up, not even for an hour, is all over the place.
Take some time off and enjoy all this content we have ready for you to help her celebrate the hottie of the week crown.