Beautiful Iranian model and professional makeup artist who lives and works out of Dubai, Elnaz Golrokh, is the right pick to kick off a new week in style.
It's Monday and it's the day we share with you our hotties of the week. Isn't it better to start a new week with a hot lady compared to ending it? To be frank, we need both to start and to end a week with a beauty. Whether that means a model, an actress, a gym enthusiast, a pornstar, you name it, hot girls are everywhere. There is never enough of sexy women.
Today, we have Elnaz here. If you have something to do with fashion and makeup, I am quite sure you already heard of her. If not, well, it's your lucky day. You just stumbled across another gorgeous woman who will bring joy and happiness to your life.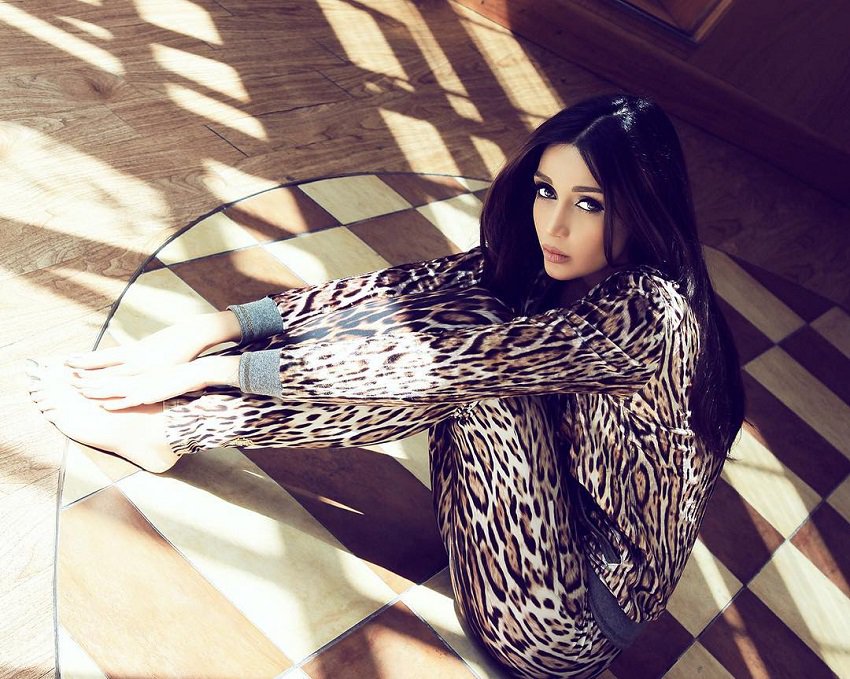 Ever since Elnaz was a young girl (born February 11, 1986, in Teheran, Iran), she had a passion for makeup. She followed her desire and at the age of twenty, she opened her very own beauty salon, as well as beauty academy in her hometown.
Stunning human being, Elnaz Golrokh, is the first in her niche from Iran who saw a ton of success in her social media profiles. Her Instagram account alone is slowly approaching the 1 million followers milestone to date. Not to mention, she happens to be the very first Iranian makeup artist who started posting her content on popular social platforms.
Later in her career, Elnaz moved to Dubai with her boyfriend, Hamid Fadaei, where she lives and works. Over her very rich career, Golrokh worked with many notable brands, like Daniel Wellington, Maybelline, Max Factor, Marc Jacobs and many more.
One more info and then we will let you enjoy the all-natural hottie, Elnaz.
Women in Iran are required to wear a hijab in public, even on photos that are shared publicly. However, many girls are breaking the law, and a lot of them get in serious trouble for their doings. One of them was, you guessed it, Elnaz, just that she did not get in trouble. Still, it was very soon after the published photo without a hijab on Instagram when she left the home country. Does this tell us anything?